Achievements and Announcements
ACHIEVEMENTS
ANNOUNCEMENTS
APPOINTMENTS
ACHIEVEMENTS
UniSA Education Futures garners international and local accolades
UniSA has ranked in the world's top 100 in education in the 2023 Times Higher Education World University Rankings by subject. The ranking places UniSA equal 97th in the world and 11th in Australia.
These prestigious rankings look at university activity across research, impact and teaching. The 2023 rankings included 1799 universities across 104 regions, with the Times Higher Education website saying these are the most diverse university rankings to date.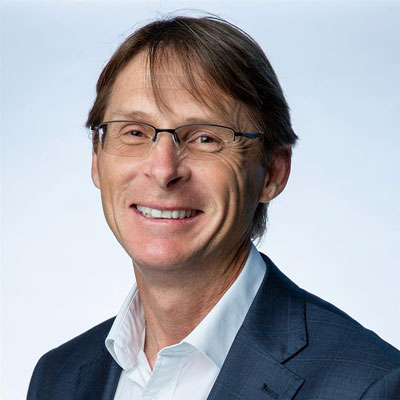 UniSA Education Futures Executive Dean Professor Shane Dawson says that, globally, education is becoming an increasingly important pathway to ensuring countries attract talented staff and students who are focused on innovating, supporting and improving education practice.
"Innovation is the cornerstone of science and technology," Prof Dawson says, "and an educated population means Australia not only competes but excels.
"This ranking ensures that South Australian teachers are amongst the best trained in the world – and that means everyone in SA benefits."
UniSA's excellence in education has also recently been recognised nationally, with The Australian newspaper's Research Magazine 2023 naming UniSA as the 'Lead Institution' in the nation for research in 'Educational Technology'.
This list acknowledges the achievements of Australian researchers across 250 fields, shining a light on what they do and the benefits they bring to the country.
Prof Dawson says UniSA has made investments in attracting the best international talent in the educational technology field, and the University is home to two of Australia's leading education research centres: The Centre for Change and Complexity in Learning (C3L) and Centre for Research in Educational and Social Inclusion (CRESI).
"These investments in teaching and education research are bringing impact for students, teachers and schools, and the results will only continue to accelerate as our profile is raised internationally," Prof Dawson says.
"The quality and breadth of the work our staff undertakes will continue to attract talented staff and students who will help to further extend, train and educate our future teachers.
"Our success as an institution in preparing teachers, conducting world-leading research, embracing and investigating technology trends, and ensuring that innovations improve the opportunities for our students, is the result of long-term vision and investment.
"As the world digitises, our education system is increasingly supported by technology, and UniSA's leadership in both edtech and education promises a bright future for South Australia."
UniSA Business ranked top in South Australia
The Australian Financial Review recently released its BOSS Best Business Schools rankings for 2022, with UniSA placed equal sixth nationally, achieving the highest overall rating in South Australia.
The AFR BOSS Best Business Schools ranking replaces the BOSS MBA rankings and is the only domestic ranking of business schools in Australia.
The ranking is based on scores gathered for quality, the reputation of the business school and graduates' employment and salary prospects, a category referred to as "career impact". The data captures postgraduate studies only and the overall ranking gives equal weight to the three individual categories.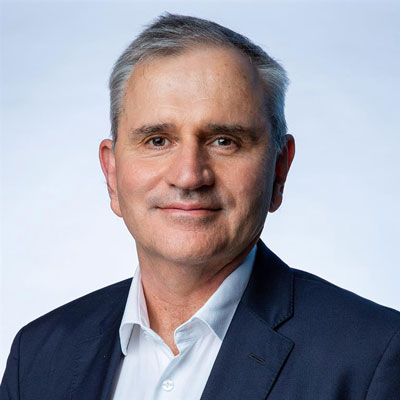 UniSA Business Executive Dean Professor Andrew Beer told the AFR that, increasingly, delivering quality education in business requires a sharp focus on digital skills and their integration with traditional business skills.
"There's a very strong focus on the digital economy and having the skills to implement the digital transition that is coming through our economy," Prof Beer says.
"This involves technical skills, such as coding and data analytics, but it also involves more conventional business skills and their application to the new economy."
Success at StudyAdelaide International Student Awards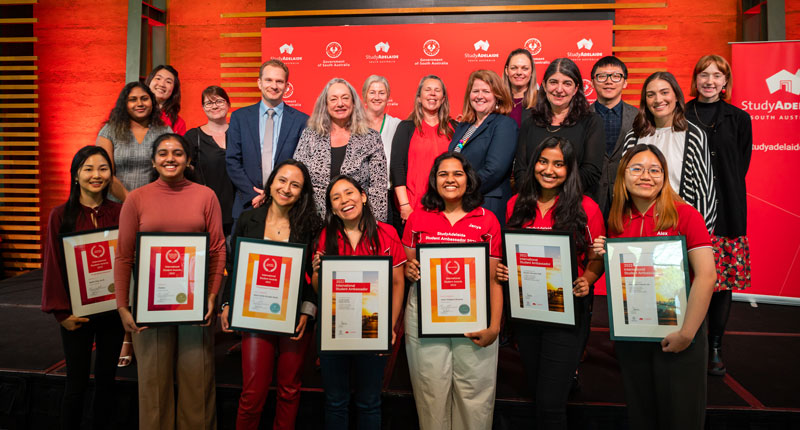 The achievements of UniSA students, graduates and social clubs have been recognised at StudyAdelaide 2022 International Student Awards.
Held in October, the awards were endorsed by the Governor of South Australia Frances Adamson AC. The awards are an opportunity for the community to recognise and celebrate the accomplishments and contributions of international students in South Australia.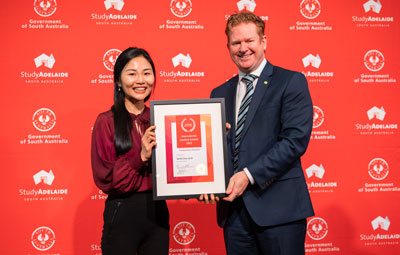 UniSA PhD student Aprille Chua Jia Qi won the Postgraduate – Research category. Aprille is studying a Doctor of Philosophy in Design Communication and is exploring how environmental graphic design and augmented technology interventions can improve employee wellbeing.
The newly introduced Outstanding Alumni Award was presented to Master of Engineering (Water Resources Management) and Doctor of Philosophy graduate Dr Jeet Chand. Dr Chand currently works for Nepal's Ministry of Agriculture and Livestock Development, where he co-leads a 10-year project to transform Nepalese agriculture into a sustainable industry.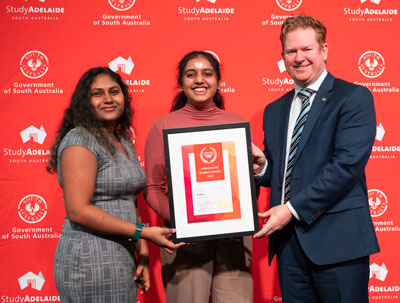 One of UniSA's student-led clubs was awarded the Student Event/Initiative of the Year. ChatBox was created by a group of international students who were studying their degree online when Australian borders were closed to international travellers. The club was formed so students studying online could feel better connected with fellow students and their campus community. Now that most ChatBox members are in Adelaide, the club has moved to a hybrid model, with both online and in-person events.
"The club helped us settle in easily because we had already made friends, knew people, and loved the place," says club Vice President Alexandra Joe.
Read more about the winners and UniSA's highly commended students on the StudyAdelaide website.
Churchill Fellowships awarded to law lecturer and sustainability educator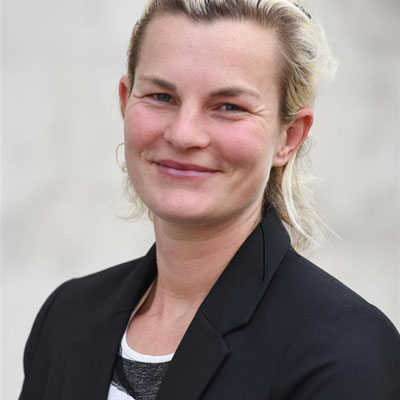 UniSA researchers Dr Sarah Moulds and Tom Linnell have been awarded prestigious Churchill Fellowships for 2023, enabling them to travel to the UK and Europe to further their studies.
Dr Moulds, a senior law lecturer who is passionate about encouraging young people to get involved in parliament, will investigate what UK parliaments are doing to engage this cohort.
"Many young people aged between 15 and 20 feel disconnected from politics and disempowered to change the laws that are affecting their lives," Dr Moulds says.
"England, Scotland and Northern Ireland parliaments have been experimenting with different tools, including social media, legislative tracking apps, online gaming and regional outreach programs aimed at teenagers and young adults.
"I'm hoping to adopt some of these strategies and develop a practical toolkit for Australian parliaments."
Dr Moulds will spend time in London, Edinburgh, Dublin and Belfast during her fellowship.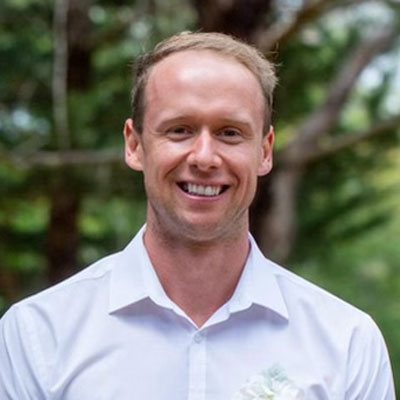 Tom Linnell, who teaches young children about sustainability, climate change and ecology, will spend eight weeks in Europe learning from countries who have developed roadmaps for more circular economies.
"In recent years, the term 'circular economy' has been adopted as a potential way to flip society's take, make and waste model," Linnell says.
"Schools, as a central pillar in Australian communities, can be a beacon of change and innovation.
"Several European countries have successfully integrated this important concept into their primary and secondary school curriculums."
Linnell's fellowship will take him to Denmark, Finland, Sweden, Norway and Scotland.
The UniSA academcis are among 84 Australian Fellows receiving a share of $2.4 million from the Winston Churchill Memorial Trust.
Researchers awarded more than $900k to support young African students and healthy time use
UniSA researchers have collectively been awarded more than $900,000 by the Australian Research Council for projects that will support young Africans in Australian schools; and another that will help people better balance their time for overall health.
The Discovery Early Career Researcher Award (DECRA) scheme allows researchers in the early stages of their careers to develop and apply their research skills on projects that benefit Australians.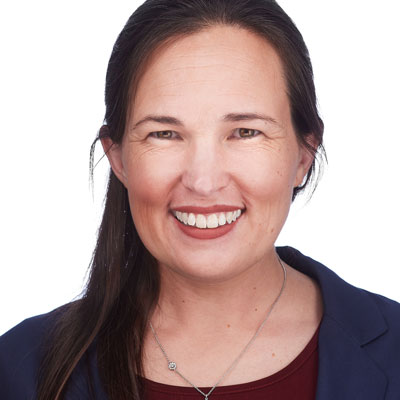 UniSA senior lecturer Dr Melanie Baak has been awarded an ARC grant worth about $464,000 to investigate how African diaspora youth living in Australia experience belonging in schools and ways that schools can change practices to enhance belonging.
Dr Baak, who is co-convenor of the Migration and Refugee Research Network and member of the Centre for Research in Educational and Social Inclusion, says the project will provide guidance for education policy and practices, professional resources for working with African students and empower young African people as researchers.
"We're expecting this will lead to increased engagement at school as well as improved retention and also provide insights to help schools better support other marginalised youth," Dr Baak says.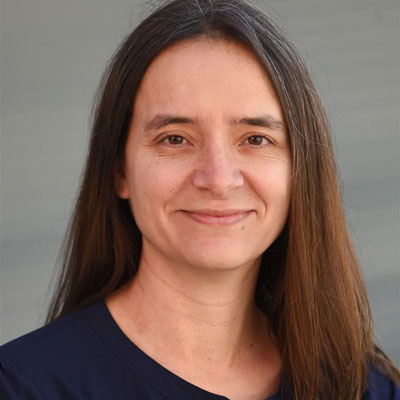 UniSA Senior Research Fellow Dr Dot Dumuid was awarded an ARC grant worth about $443,000 to help work out the key times when people are likely to change how they use their time with the aim of helping them make better choices.
Dr Dumuid, who works in UniSA's Alliance for Research in Exercise, Nutrition and Activity (ARENA), says the research seeks to identify the healthiest way to spend time across daily activities such as sleeping, screen time and exercise.
"Time-use habits, for better or worse, are entrenched in daily routines that are difficult to break," Dr Dumuid says.
"At every stage of life, how we use our time is one of the greatest determinants of our happiness, productivity, social wellbeing and quality of life."
Separately, Dr Dumuid has also been awarded a Heart Foundation Future Leader Fellowship to support research to help people achieve a healthy balance of physical activity, sedentary behaviour and sleep.
Global award for UniSA game design expert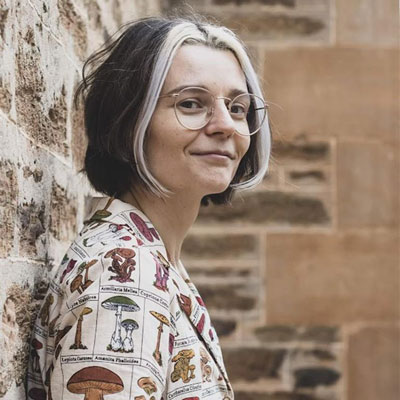 UniSA lecturer in Game Design and Digital Media, Dr Susannah Emery, was recently announced as the winner of the 2022 Women in Games Global Award for Games or ESports Educator.
The awards celebrate the achievements of women and organisations working in games and esports, and are organised by Women in Games, a not-for-profit group that advocates for greater representation of women in the gaming industry.
Female and non-binary players make up about half of those playing games in Australia, but almost three-quarters of those making games are males, and Dr Emery says the Women in Games Awards are important for breaking down gender barriers in the industry.
"Winning this award means so much to me because I know firsthand the importance of visibility in industries like these," Dr Emery says.
"When I was younger, I didn't know any women in games, or even tech, and I didn't see working in this area as a possibility until I came to an event at UniSA and saw amazing media arts lecturers Dr Denise Woods and Dr Carolyn Bislborow, who inspired me to study here.
"I know how much their presence meant to me and if I can inspire just one person who wants to develop games, but maybe hasn't seen it as possible, to follow their interest and pursue a career in the games space, that means everything to me."
The Games or ESports Educator category is for individuals, groups, and communities who are working to advocate and support diversity in their academic institutions, an undertaking that Dr Emery says is an essential part of fostering a vibrant, inclusive games industry.
"To make sure games are as inclusive as possible, we need to have diversity in those creating games," Dr Emery says.
"This award is so important because it shows those considering a career in games that the games industry doesn't look like it used to in the Eighties, and regardless of your gender, there is space for you here.
"To any female and non-binary person interested in a career in the games industry, I would say please do it! We need you!
"The industry needs people like you – you have your own thoughts and life experiences that are completely different to anyone else's, and these are what will make your games unique. There is so much room for your voice, your art, your games in the world and I want to play them!"
UniSA pharmacist wins $1.2 million to help address aged care crisis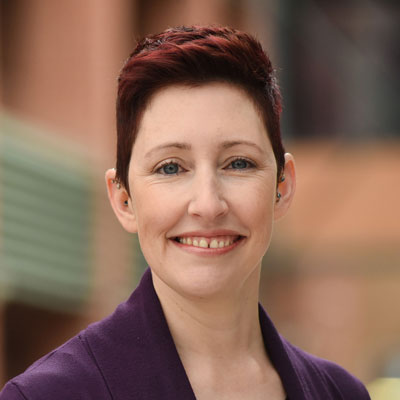 UniSA pharmacist Dr Janet Sluggett has been awarded a $1.2 million NHMRC Investigator Grant to help address the widespread overprescribing of medicines in Australia's aged care facilities.
The Senior Research Fellow will use the funds to improve the use of high-risk medicines prescribed to older Australians and to guide clinical care in aged care homes.
Dr Sluggett will also examine the impact of new care models that incorporate pharmacists into aged care teams.
The grant follows the Royal Commission into Aged Care Quality and Safety (2018-2021), which identified substandard care, neglect and systematic flaws in medicines management for older Australians.
The Federal Government is now acting on its recommendations.
Dr Sluggett's research will leverage the Registry of Senior Australians, a national aged care registry of more than 3.5 million older people, providing clinicians with useful data on medicine use in Australians accessing aged care services.
Medications can improve wellbeing, but can cause side effects such as drowsiness, confusion or falls. Input from pharmacists can improve the way medicines are used by aged care residents.
Dr Sluggett gave expert testimony to the Aged Care Royal Commission, calling for changes to medication management, which informed nationwide changes in the medication review program in the aged care sector.
UniSA researchers win research grants for heart health, stroke, cancer and aged care
UniSA cardiovascular, cancer and aged care researchers are the big winners in the latest Medical Research Future Funds announced in late September.
SAHMRI and UniSA Adjunct Research Professor Maria Inacio will lead a $3-million project to improve the consistency and quality of aged care in Australia. Prof Inacio's team will include collaborators from Macquarie University, the University of Queensland, Flinders University and UNSW.
Stroke survivors struggling with severe gait impairment will also benefit from a $513,000 project led by Professor Susan Hillier to develop a robotic gait bio-prosthesis, which helps stroke survivors regain strength and coordination in their legs. Prof Hillier is in collaborating with the Royal Adelaide Hospital and Flinders University on the device.
Unlike a prosthesis – an artificial limb common in amputees – a bio-prosthesis or exoskeleton is an external device which can be fitted to stroke survivors who still have a limb but often have severe mobility issues.
Professor Janna Morrison will play a key role in a $1-million project to develop stem-cell based therapy for people suffering a heart attack, which happens every nine minutes in Australia.
The project, led by St Vincent's Institute of Medical Research, will use a minimally invasive medical device to safely deliver stem cells to the heart in a sustained manner.
Ischaemic heart disease is the leading causing of heart failure worldwide, accounting for approximately 18 million deaths every year.
Centre for Cancer Biology researchers will also help to improve the diagnosis and treatment of blood, ovarian and breast cancers, using new technologies to cross reference genomic data and identify which genes cause cancer. The research is part of a $2.5-million national MRFF project led by the Walter and Eliza Hall Institute.
Student wins awards for health advertising campaign and wine label design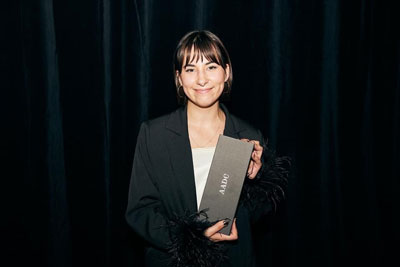 A final-year UniSA Bachelor of Design student has been named Student of the Year by the Adelaide Advertising & Design Club (AADC).
Sam Brown, who is studying Bachelor of Design (Communication Design), also won awards in both student categories – Idea and Craft.
The AADC Awards recognise, celebrate and promote the best of South Australia's advertising and design capabilities on an annual basis.
The jury is made up of over 60 national and international industry heavyweights who donate their time to the task of viewing hundreds of entries across a broad range of categories, including promoting the next generation of creative talent through student awards.
In the Idea category, entrants are judged on providing a clear and effective concept that communicates a core proposition in a refreshing and engaging manner.
Sam designed an advertising campaign to educate the public about mindful breathing.
"The campaign is designed to interfere before burnout occurs, allowing the viewer to educate themselves about the preceding symptoms of burnout which are exhaustion, cynicism, detachment and lack of accomplishment," she says.
The Craft category is based on excellence in executing and thereby improving the effectiveness of the idea.
Sam designed two wine labels and an accompanying package for a fictitious winery Vigna Paci, inspired by her grandfather and two of his favourite words.
"The type is inspired by pasta packaging from the 1950s and the imagery was found in family albums and jewellery boxes," Sam says.
The AADC is a volunteer-run, not-for-profit organisation.

2023 Anne & Gordon Samstag International Visual Arts Scholarship recipients announced
Inneke Taalman, Lauren Burrow and Sam Mountford have been announced as the 2023 Anne & Gordon Samstag International Visual Arts Scholarship recipients.
Each artist will receive a scholarship that provides institutional fees for one academic year of study, a $70,000 tax-free allowance, and travel expenses to a leading international art school of their choice.
The scholarship recipients are all early career artists, and Erica Green, Director of the Samstag Museum of Art, says the scholarships will provide a fantastic opportunity for them each to grow their careers.
"The annual scholarships enable Australian artists to develop their artistic capacities and skills outside Australia through a dedicated period of practice-based learning," Green says. "We know from experience that it is a life-changing professional opportunity."
Lauren Burrow creates installations that investigate the ephemeral nature of how things come into being and reveal the agency of matter itself.
"When I learned that I'd be receiving the Samstag Scholarship, it took a moment to sink in... had I heard the voice on the phone correctly," Lauren says. "I'm thrilled and grateful to be given this opportunity to pursue new work and study overseas, it's truly world-changing."
Sam Mountford's work explores narrative practices and the porous and interchangeable relationship between our lived bodily experience and the physicality of the environments that we live in.
"I was surprised and delighted to find out I have been awarded a Samstag scholarship to continue my studies here in Europe," Sam says.
Inneke Taalman's work speaks to ideas of the body at work, both artistic and non-artistic, revealing the editing processes that impact the gestures of our physical bodies in space.
"I am thrilled to be awarded an Anne & Gordon Samstag Visual Arts Scholarship," Inneke says. "My ambition for international study is a practice-led, intellectual pursuit. I have wanted to study overseas since I was at least 18 years old; prior to that, I wanted to join a travelling circus."

'Gold' Good Design Award for the Fish River Ranger Accommodation project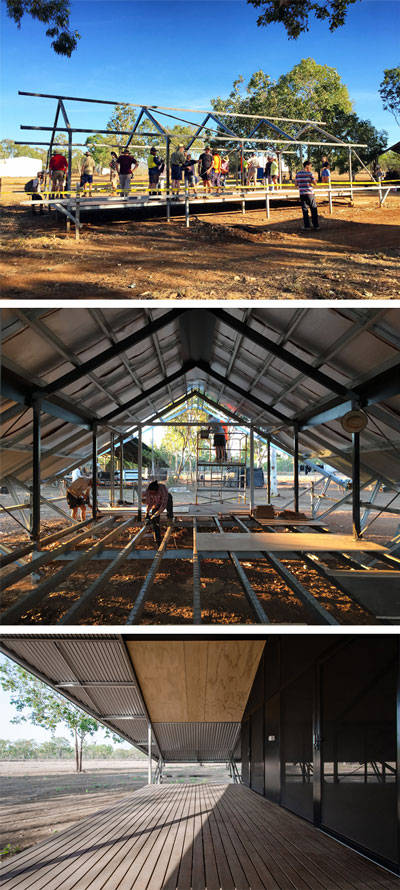 UniSA's Design Construct team, led by UniSA architecture lecturer Joti Weijers-Coghlan, has been awarded a prestigious Australian Good Design Award for its work on the Fish River Ranger Accommodation project.
The project saw the Design Construct team upgrade the Aboriginal Ranger accommodation at the remote Fish River Station, Northern Territory, with both staff and students working together to create a new facility to meet the rangers' needs.
The team received the Good Design Award Gold Winner Accolade in the Architectural Design category for outstanding design and innovation, and the honour follows on from a number of other professional peer-reviewed awards.
"This award further demonstrates that practice-based learning can integrate research and pedagogical aspirations to produce outcomes that are highly regarded by industry peers," Weijers-Coghlan says.
"We offer students of architecture and design a unique experience to undertake the consultation, design and construction of projects, which have repeatedly received industry recognition for excellence."
The Good Design Awards are the highest honour for design and innovation in the country and reward projects across 11 design disciplines covering more than 30 categories and sub-categories. The awards are the country's oldest and most prestigious international awards for design and innovation, with a history dating back to 1958.
The Good Design Awards Jury said the Fish River Ranger Accommodation project was "an important piece of design resulting from a valuable process".
"The partnership between staff and students from the University of South Australia for the Indigenous Land and Sea Corporation (ILSC) has resulted in a beautiful, sustainable, and functional accommodation building at Fish River Station," the jury's statement read.
"The living conditions have been greatly improved with safer, cooler, more secure and more comfortable lodgements that were created with limited time and materials.
"The most notable part of the project is its scalable model that is repeatable in many locations across Australia. It has commendable potential to support Aboriginal rangers returning to country to re-establish important environmental and cultural practices."
World-class marine ecologist joins an elite field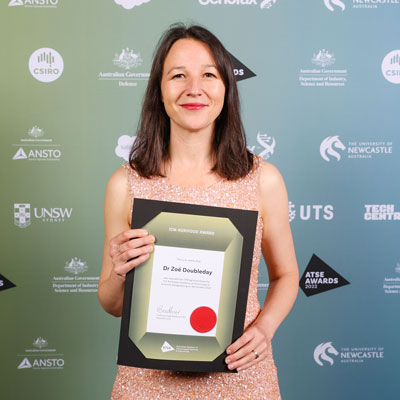 UniSA marine ecologist Dr Zoe Doubleday has taken out a prestigious national scientific award for her work to combat seafood fraud and create more sustainable oceans.
The ARC Future Fellow won an ICM Agrifood Award at the Australian Academy of Technology and Engineering (ATSE) annual prize night in Sydney last month, recognising the country's leading engineering and scientific innovators.
Dr Doubleday, a STEM Superstar, has combined her experience in marine ecology and geochemistry to develop a method based on chemical markers to trace the origins of seafood, which will help curb illegal fishing and widespread fraud in the industry.
The early career researcher was among nine world-class scientists and engineers selected from a highly competitive field.
Awards were presented in five major categories encompassing entrepreneurship, commercialisation, innovation, engineering excellence, agrifood science, PhD excellence and industry-research collaboration.
Australian of the Year Nomination for UniSA academic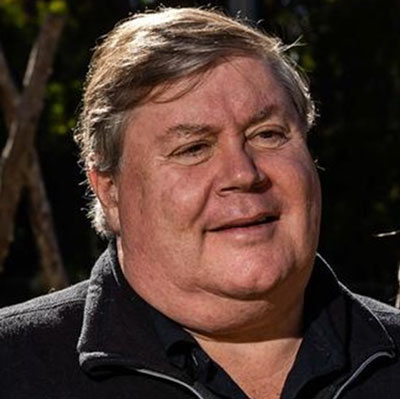 UniSA Adjunct Professor Chris Daniels has been announced as the South Australian nominee for the Australian of the Year 2023 Awards.
Professor Daniels has been recognised for his long career in popularising citizen science in Australia. He has presented on ABC Radio for two decades, has written 11 books including a children's book, Koala, produced a musical theatre show on koalas, delivered comedy for the Adelaide Fringe with South Australia's Science Media Centre, and advocates for numerous South Australian nature authors.
Professor Daniels is currently chair of the foundation 'Koala Life' and the Green Adelaide Landscape Board and continues to contribute to a range of outlets on science and environmental topics.
UniSA student named South Australian Tourism Student of the Year
UniSA Bachelor of Business (Tourism and Event Management) student, Skyla Schmid, was recently awarded the South Australian Tourism Student of the Year Award by the Tourism Industry Council South Australia (TiCSA)
The SA Tourism Awards are the pinnacle of excellence within the State's tourism industry, recognising businesses and individuals who have demonstrated innovation and outstanding achievement.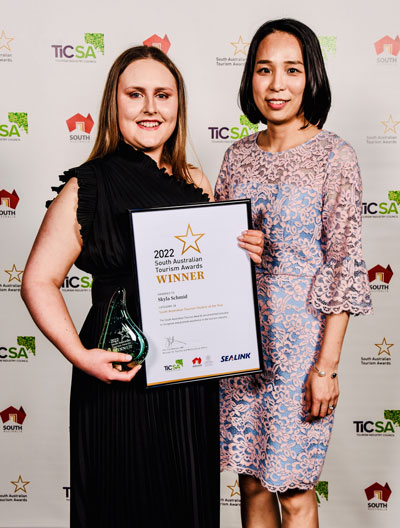 Skyla is in her second year of study at UniSA and has already gained extensive experience in the tourism and events industries, including a current internship at the South Australian Tourism Commission.
"I am honestly so grateful to have received the SA Tourism Student of the Year Award this year and I am so proud," Skyla says.
"I put winning the award down to my passion for the tourism industry and my determination to get as much experience as possible. In my two years at uni, I have volunteered with Adelaide Fringe, Feast Festival, and OzAsia, and have also worked at the Adelaide Fringe, Adelaide Film Festival, Sydney Film Festival, and Illuminate Adelaide.
"These opportunities have led to gaining experience, making connections with others in the industry, and sometimes to other opportunities. I intend to keep taking on these roles throughout my study.
"My best advice to anyone studying tourism and event management is to get involved with as many events as you can!"
UniSA Tourism and Event Management Program Director, Dr Sunny Son, says Skyla continues UniSA's strong performance at the SA Tourism Awards, with UniSA Tourism and Event Management students winning the Student of the Year Award eight times in the past nine years.
"It was wonderful to see one of our students recognised for their hard work and great potential again this year," Dr Son says.
"This demonstrates not only the excellence of our students but also the quality of UniSA Tourism and Event Management program as it supports our students to have various experiences and achievements during their study which will be the foundation for their success."
A healthy focus for UniSA at the 2022 Winnovation Awards
UniSA's Allied Health team was front and centre at the recent Winnovation SA Awards, with Sandy Maranna and Amber Bidner both taking out top honours in their nominated fields.
The Winnovation Awards recognise the successes of South Australian women who are changing the game in South Australia. Now in its ninth year, winners of the Women in Innovation 'Winnovation Awards' are acknowledged for the positive change they're creating for local, national, and international communities.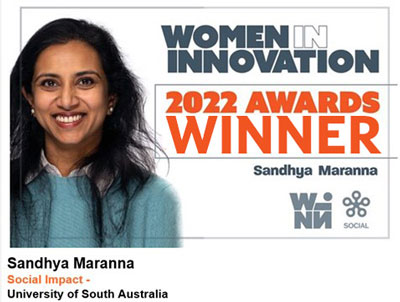 Sandy Maranna – a senior clinical specialist sonographer at SA Health and a medical sonography academic with UniSA's Allied Health and Human Performance Unit – won Winnovation's 'Social Impact' category for her innovative work in women's health. An expert in diagnostic sonography and online pedagogy, her leadership, clinical expertise, and dedication to high-quality student learning and patient care are changing the lives of women in Australia and around the world.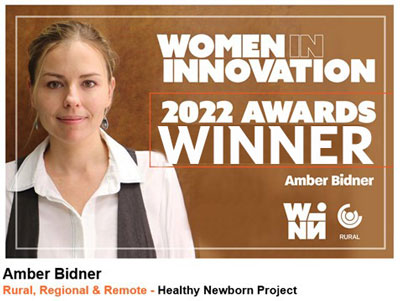 Amber Bidner – a registered nurse, nuclear medicine scientist and research project manager for UniSA's Healthy Newborn Project – won Winnovation's 'Rural, Regional and Remote' category for her incredible work in rural healthcare, particularly in supporting women with limited or no access to local ultrasound services during pregnancy. Her vital work has also extended to training rural clinicians, investigating ultrasound use, and accessibility of services in rural Australia.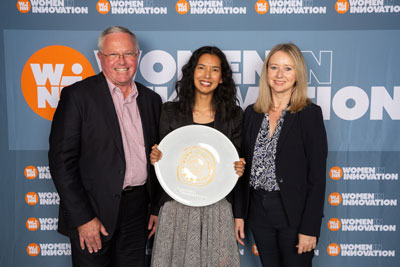 UniSA also sponsored the 'Engineering' category in the 2022 Winnovation SA awards, which was won by Deb James, Director at Resonate Consultants. Specialising in acoustic engineering and related acoustic consultancy, one of Deb's most significant projects is SoundSurfer, an intuitive sound control tool used to create holistic buildings. This award was proudly presented to Deb by Prof Peter Murphy and Prof Allison Cowin from UniSA's Future Industries Institute.
ANNOUNCEMENTS
UniSA and Beam announce 'Future Scooter Lab' partnership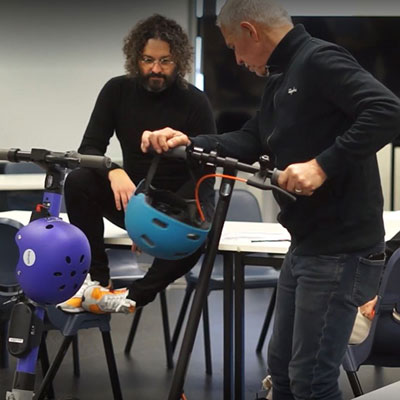 UniSA has partnered with global micromobility company Beam to launch the 'Future Scooter Lab' educational initiative, offering students hands-on learning aimed at shaping the future of Australia's micromobility industry.
The Future Scooter Lab allows students to engage with the real-world challenges of the micromobility industry via a research project, with Beam providing industry problem statements that UniSA students will solve as part of their coursework.
Students from the undergraduate Bachelor of Design, Product Design and postgraduate Master of Design (Industrial Design specialisation) Programs at UniSA will engage in research to investigate personal transport and mobility systems, identifying trends and opportunities for future vehicle design.
The students then develop their research into a design brief, which they execute using an iterative design process. The final device and system aim to address key tactical issues in the industry and identify future opportunities for growth.
As part of Future Scooter Lab, students will receive feedback on their work from Beam's product and operational teams and have access to Beam's data and resources to ensure real-world relevance to their work.
UniSA's Program Director: Bachelor of Design, Dan McLean says the project presents an outstanding opportunity for UniSA students.
"Working on real projects that can have real-world impact is something that we aim to facilitate for our students, and we are thrilled to be able to work closely with a global company like Beam," McLean says.
"Recently, we have worked on mobility projects with our students including solar cars and future buses, so the micromobility project with Beam fits nicely with our previous projects, designing how cities of the future can facilitate accessible mobility for all.
"It is exciting to be part of the Beam Future Scooter Lab, and this will benefit both our Product and Industrial Design students and staff with opportunities to work on real future mobility challenges with real-world outcomes."
APPOINTMENTS
New Executive Dean: Clinical and Health Sciences appointed
Professor Tracy Humphrey has been appointed to the role of Executive Dean: Clinical and Health Sciences and will commence the role on 16 January 2023.
Prof Humphrey will join UniSA from the University of Queensland, where she is Head of School: Nursing, Midwifery and Social Work. Prior to that, Prof Humphrey was Dean of Health and Social Care at Edinburgh Napier University.
Prof Humphrey has had a long clinical academic career devoted to improving health outcomes and experiences through leadership, education, research and practice. In her role at UQ, she has led the School of Nursing, Midwifery and Social Work to a five-star ERA rating for all disciplines.
In welcoming Prof Humphrey to UniSA, Vice Chancellor Professor David Lloyd also recognised the work of Professor Esther May, who has served as Executive Dean: Clinical and Health Sciences for the past two years.
"I offer all of our congratulations to Tracy and wish her well in her new role," Prof Lloyd says.
"May I also take this opportunity to offer a round of applause and my sincere thanks to the sterling efforts of Professor Esther May who, for more than two years, has brilliantly led Clinical and Health Sciences through the Academic Organisational Transformation and the amalgamation of the Centre for Cancer Biology.
"Esther has a history of putting her own interests on the back burner while she takes care of ours and I'm hoping that she has scheduled a well-earned break before she takes on her next role."
Deputy Vice Chancellor appointed to expert working group for ERA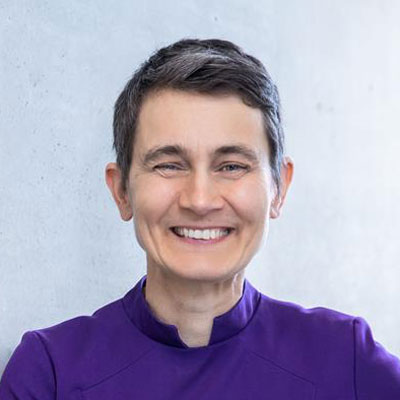 UniSA Deputy Vice Chancellor: Research and Enterprise Professor Marnie Hughes-Warrington AO has been appointed to an expert working group tasked with supporting the development of a new approach for Australia's national research assessment scheme, Excellence in Research for Australia (ERA).
ERA identifies and promotes excellence in research in Australia's higher education institutions through comparisons with international benchmarks. It is administered by the Australian Research Council (ARC).
Education Minister Jason Clare has asked the ARC to develop a transition plan to establish a modern data-driven approach to ERA informed by expert review.
"It is important that the ERA process continues to be valued as an important source of information, in the context of the existing available evidence of the quality of Australian research," Clare wrote in his statement of expectations to the ARC.
In response, ARC Chief Executive Officer Judi Zielke has convened an expert working group to support this work.
Professor Hughes-Warrington has been appointed to the group along with a range of experts from across the higher education sector including from the Tertiary Education Quality and Standards Agency and the federal Department of Education.
An ERA evaluation round will not be conducted in 2023. This will reduce the workload for universities and enable the ARC to prioritise this work.
Broad consultation will occur later this year. The transition plan will be delivered by December 2022 for implementation in 2024-25.
Deputy Vice Chancellor also appointed to South Australian Museum board
Separately, Prof Hughes-Warrington has been appointed to the board of the South Australian Museum.
The South Australian Museum is managed by a board of up to eight people with a diverse range of business, arts, science and cultural expertise. They determine the strategic direction for the museum and are responsible for the obligations of the museum as determined by the South Australian Museum Act 1976.
Each member is appointed to a three-year term.
UniSA professor to tackle State's allied health crisis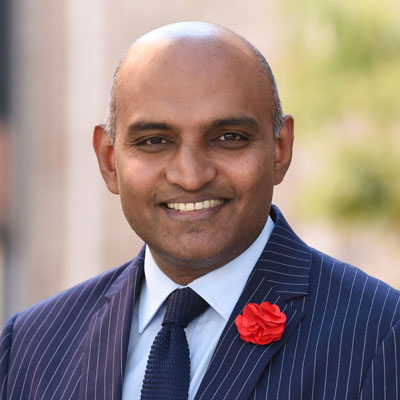 New and more effective models of healthcare for South Australians will be explored with the appointment of the State's first Professor of Allied Health, Professor Saravana Kumar.
SA Health and UniSA will jointly fund Prof Kumar's role, which will focus on meeting the State's critical health needs, including easing current strains on hospitals, allowing older people to remain in their own homes, more telehealth services, and alternative clinics.
In the UniSA-based role, Prof Kumar will work closely with the Allied and Scientific Health Office (ASHO) to help implement the State's allied health workforce needs and investigate retention, support and training priorities.
Prof Kumar has an established history of improving the quality and safety of healthcare through teaching and research in evidence-based practice across a range of disciplines. He has collaborated extensively with industry and healthcare practitioners outside of academia.
"In collaboration with SA Health, I will investigate and implement more effective models of care for our residents, fostering research which aligns with the State's needs, including closing the gap for Aboriginal and Torres Strait Islander populations," Prof Kumar says.
"Designing programs to help South Australians stay as fit and healthy and possible, reducing the risk of chronic conditions, will also be a priority."
UniSA Allied Health and Human Performance Research Dean, Professor Susan Hillier, says the Professor of Allied Health position will go a long way towards supporting South Australians to "live the best lives they can".
"There is growing recognition that our current health system is cracking under the strain of chronic conditions, manifesting in issues from hospital ramping through to people being unable to remain in their own homes while battling a range of health problems," Prof Hillier says.