The perfect partnership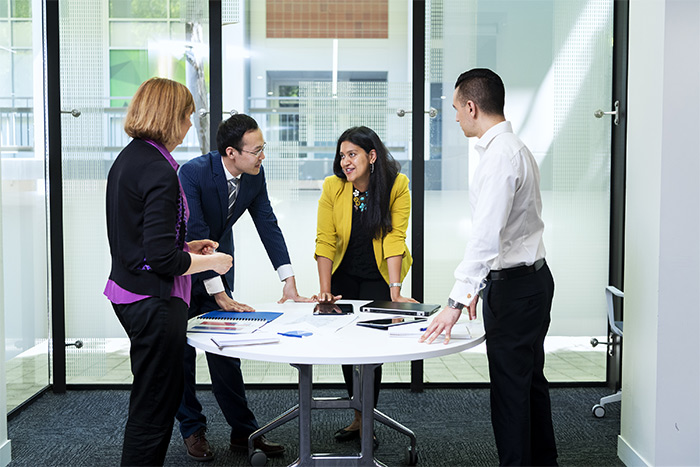 The Enterprise Hub will support your organisation's goals by leveraging UniSA's considerable industry partnerships experience and expertise, giving you an edge to innovate and add value through access to technology, world-leading research and researchers, student and graduate talent, as well as professional development.
We believe that the best results come from breaking down traditional approaches to thinking. Our track record for inventive research that solves real world problems, along with our reputation for producing career-ready graduates, means that you have access to unsurpassed talent and expertise.
Through the Enterprise Hub, we will foster and encourage connection – with our researchers, students and staff all working together to achieve exceptional outcomes in tandem with our business, industry, government and community partners and collaborators.
Help us shape the future
We are inviting stakeholders to help co-create the Enterprise Hub by establishing a small group that will guide its development. But it doesn't stop there. We want to open our doors and get your advice on questions such as:
How would you prefer UniSA to partner with you?
What would make working with us easier?
What services do you think we could offer that would be of value to you and your industry?