Achievements and Announcements
ACHIEVEMENTS
ANNOUNCEMENTS
ACHIEVEMENTS
UniSA appears in global responsible business education showcase
One of the world's leading news organisations, the Financial Times, has cited two studies that UniSA contributed to, in its Top 100 Business School Research with Social Impact list.
The studies were highlighted in a special report on responsible business education published in February. Executive Dean of Business, Professor Andrew Beer, contributed to Is Housing a Health Insult while Shaping and Being Shaped: How Organisational Structure and Managerial Discretion Co-evolve in New Managerial Roles was written by Dr Sukhbir Sandhu and Professor Carol Kulik.
The report was based on a survey by the Financial Times designed to establish the business institutions around the world conducting research that has a positive impact on society. According the article, the results revealed "a rich and varied range of research by faculty on topics with strong social value".
The survey asked business schools to select up to five papers by their academics, published in the past five years, that they considered to have social impact. It then used Altmetric – an alternative metrics and qualitive data source which showcases the attention and influence of research beyond traditional, citation-based metrics – to determine which studies had online significance in the wider world, not just in academia.
ANNOUNCEMENTS
New blog from the Vice Chancellor
UniSA Vice Chancellor Professor David Lloyd has published a new blog about the University's plans in response to the impact of the COVID-19 pandemic.
The piece, So what are we going to do about it?, is available on The Big Picture blog.
UniSA News published more frequently to help keep you connected
With the majority of students, staff and many members of the wider University community now working remotely / from home, we are increasing the frequency of UniSA News to help keep you connected.
UniSA News will now be published twice a month.
We will publish the stories you have come to expect, many highlighting UniSA's latest research and key announcements, as well as content aimed at helping people adapt to the changes in the world resulting from the current pandemic.
The Vice Chancellor's column will continue to appear monthly, as previously, so will feature in every second edition. However, the Vice Chancellor has recently published a new blog, So what are we going to do about it?, about the University's plans as a result of the impact of the COVID-19 pandemic.
If you have any feedback about UniSA News or suggestions for stories to include please email unisa.news@unisa.edu.au
$10k on offer to boost innovation in regional South Australia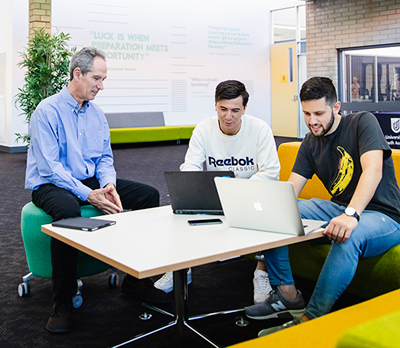 The regional Innovation & Collaboration Centre (ICC) at UniSA's Whyalla campus has opened applications for its Venture Catalyst program, that includes a $10,000 equity-free stipend to help people get a new business concept off the ground.
The six-month program, which includes one-on-one mentoring, events and networking opportunities, and access to UniSA's research, networks and resources, is for anyone who has an innovative idea and wants to explore if that idea might make a profitable startup business.
The ICC's Associate Director Jasmine Vreugdenburg says that against the backdrop of a global pandemic, it is now more important than ever to support innovation, with most startups working to solve problems that will change how society thinks, behaves, lives and does business.
"With the new challenges facing startups right now, we are geared to support and fast track new industries that will inevitably come through from the current crisis," Vreugdenburg says.
"Creativity, clever ideas and the determination to find solutions are exactly what we need, and we are hoping that the silver lining of the current pandemic, will be to support some great thinkers and innovators to bring their ideas to fruition."
Applications are open all year round with the program offering three categories: general, space and social enterprise. The general category is for anyone with an innovative business idea. The program is also offered in metropolitan areas with applications closing at the end of April.
The regional ICC is based in Whyalla with the ICC's headquarters at UniSA's City West campus. The regional centre is supported by the Australian Government Department of Industry, Science, Energy and Resources through the Entrepreneurs' Programme.
For more information, see the related media release.
Workshops help keep defence sector innovation fired up amid COVID-19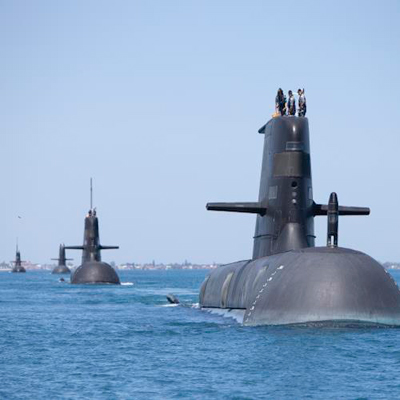 UniSA has launched a series of online workshops with defence stakeholders, defence companies large and small, government and industry organisations, to assess the impact of the COVID-19 crisis on Australia's defence industry.
Dr Shruti Sardeshmukh from UniSA's Centre for Workplace Excellence says the effects of COVID-19 are being felt just as the defence sector has been ramping up some of the most significant defence projects Australia has seen.
"I want to incorporate an understanding of the impact of COVID-19 into my research on the defence industry sector and its resilience as part of a globally networked industry," Dr Sardeshmukh says.
"Many homegrown small and medium enterprises (SMEs) from South Australia have been successful in winning critical contracts recently.
"We are in a unique situation where international primes are working with local companies on projects of enormous national significance, so understanding more fully the impacts of the pandemic will be vital as we plan for business beyond COVID-19."
Director of Defence at UniSA, Matt Opie, says adapting to the challenging circumstances presented by the COVID-19 pandemic has had an impact.
"While public health and the health of the economy are top priorities right now for everyone, we can't afford to allow the pandemic to impact our efforts to develop critical Sovereign Industrial Capabilities within the defence industry," Opie says.
"If anything, COVID-19 is teaching us that we need to strengthen Australia's industrial and manufacturing capacity across the sector, and what we are developing through defence, in both know-how and in vital partnerships, will have applications beyond the sector."
Dr Sardeshmukh says the industry consultation workshops will help to inform the wider research project and provide strategies to ensure current projects are delivered successfully.
Industry representatives wanting to take part in the workshops can register with Dr Sardeshmukh at Shruti.Sardeshmukh@unisa.edu.au.
For more information, see the related media release.