Watch this space: Emergent creativity in the time of COVID-19
By Jennifer Stokes, Senior Lecturer, Digital Literacy and Future Ideas, UniSA College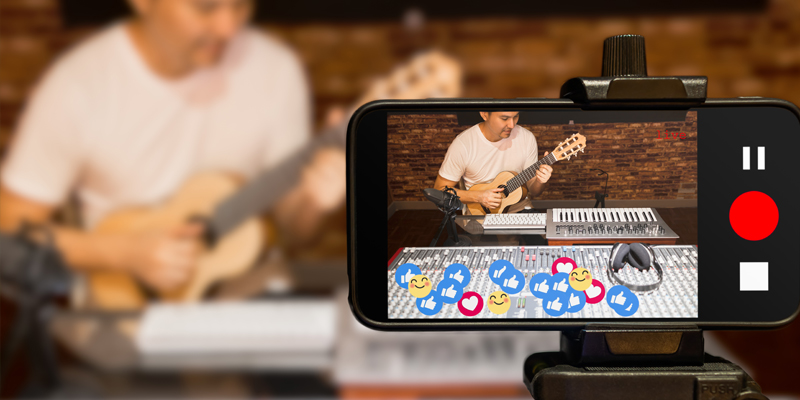 CREATIVE INDUSTRIES
A sock-puppet eating traffic popped up early in my feed, joined later by a celebrity drag queen made up as a bottle of hand sanitiser, and just the other day, Canadian Prime Minister Justin Trudeau appeared in Lego form to share a public service announcement.
With outings limited, families don fantastic costumes to take the rubbish out, shoppers hit the supermarket as dinosaurs or unicorns, and housemates drink beers in wedding dresses. At home for the weekend, friends share events through technology, hosting online quiz nights and replica Eurovision parties with every attendee voting from nul to deux point.
These are just some of the interesting creative forms emerging in the context of the COVID-19 pandemic. These moments bring joy and laughter, spark tears and empathy, and remind us of our shared humanity in the face of this global crisis.
Humans are social creatures and isolation is challenging for us all. For those who are not suffering the immediate health impact of COVID-19, there is a silver lining to the societal shutdown in the form of time to think and create. A break from routine gives time to consider challenges from fresh perspectives. Disconnection provides opportunities for ideas to incubate. With time on our side, we can lose ourselves in the state of 'flow' so critical to creative development. In the safe space of home, we can trial new ideas, problem-solve failed inventions, and return to projects the next day with the 'fresh eyes' required to tackle challenges.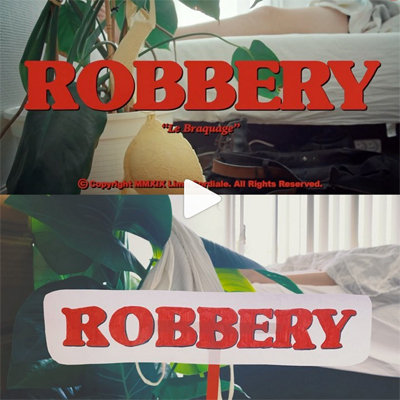 'COVIDeos' are an emerging trend, as isolated individuals connect and share their lived experience through platforms such as TikTok and Snapchat, as well as stories on Instagram and Facebook. The rapid growth of this trend led Triple J to quickly create a COVIDeo competition. The winner? A young designer who recreated music videos with the simple tools at his disposal in his flat.
The audience is out there, longing for connection and moments of positivity in this pandemic. It was joyous to hear Sydney DJ Tom Loud (Lowndes) humbly share his hopes that 20 people would connect to his first #HotDubAtHome livestream, and his delight grow as the crowd grew to 10,000 streamers, with 35,000 connecting over the two-hour party mix. Now streaming regular events via Twitch, he is one of a growing number of creatives sharing their work online to lift people's spirits.
National institutions share concerts and theatre to inspire, and find a ready global audience. The arts are hugely important for morale, yet performing artists have been hit particularly hard by the restrictions removing social gatherings. New online funding models must be embraced to better support musicians, DJs, and other creative professionals.
Creativity is not just limited to artistic pursuits; it can be seen in the clever solutions presented to everyday problems. Confronted with the challenge of home-schooling, parents look to the internet for answers. A touching example of community has been the appearance of teddy bears in many windows in cities around the world, so children can 'go on a bear hunt' and add interest to their daily exercise.
Many families stuck at home over Easter weekend set up camping grounds in their lounge rooms and carports, so that children could still enjoy a holiday tradition and build special memories. Teachers and parents encourage young ones to create time capsules and photographic records, documenting this complex time in human history. As the lockdown extends, the communities formed with educators online will serve as a critical source of inspiration and intellectual stimulation for families.
Through this grim pandemic, we see rays of hope and humanity in creative endeavours, which reflect our human spirit. Our culture is dotted with relics of pandemics past – the bubonic plague popularised the practice of saying "bless you" to provide religious health protection after a sneeze, while the playground rhyme Ring a Ring o' Roses documents the effects of said plague. What new inventions and practices will emerge from this time?
We have been dealt this hand of fate and must find pursuits which support us to maintain positivity and continue to grow in this 'global pause'. Now is the time to pick up a paintbrush, sing, plant, build, and dance. And if you choose to, share it with the world and inspire others.