Helping each other through 'normal' fear and panic
By Michèle Nardelli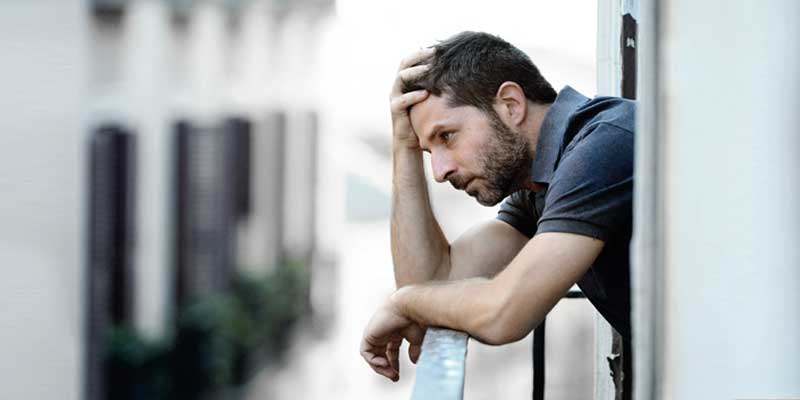 HEALTH
As the worst pandemic in more than 100 years unfolds around the world, most people are feeling a range of unfamiliar emotions in response to changing social and working conditions.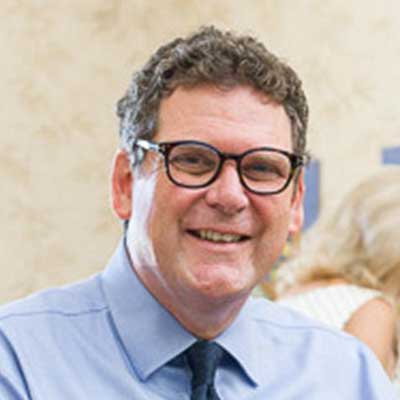 Top of the list, says UniSA academics Professor Nicholas Procter and Dr Miriam Posselt (pictured below), are confusion and fear, and while they are a normal response to the situation, the feelings can be quite intense.
"The intensity of anxiety, panic and fear can be at times overwhelming, but people should understand that it is all in the range of a 'normal' response to this unfolding pandemic and the way it is changing how we live," Prof Procter says.
"It is also very human to re-run what we see and hear over and over in our minds and that contributes to our feelings of uncertainty and anxiety.
"We need to be really aware that while these feelings are normal and adaptive, the people we work with, family and friends, may all have moments of real vulnerability as the months of living with COVID-19 roll on."
Prof Procter says it is also important to understand that when the nervous system is overwhelmed by stress, it sets off a range of powerful thoughts and emotions, and they can often come and go in waves.
He says we should be especially attuned to people who have already lived through traumatic circumstances such as war, detention, family violence or forms of restriction of movement, because they find the progress of pandemic conditions triggers a re-experiencing of past traumas.
"Stress is a funny beast," Prof Procter says, "it can trigger all kinds of emotions from fear and helplessness, to anger, guilt and shame and moods can swing from edgy and cross, to detached and numb – so we need to be self-aware and prepared to find these responses in ourselves, and in others.
"If you are a leader in your family, community or workplace it is also important not to add to the sense of chaos or excitement – try to be transparent with family, employees and work colleagues. Be aware of what's going on inside of you and others. Check in with others. We can help ourselves, each other and society by following key health and wellbeing steps.
"When you are aware of what you are feeling, be open about this. Work towards not being afraid to discuss that with friends and family – often just naming your anxieties can help reduce them.
"Staying well-informed is also helpful because clear facts mean you can better manage anxieties.
"On the one hand, in times like these you need accurate and timely information. However, a constant diet of Coronavirus news coverage will only exacerbate your fears – so calibrate your media exposure."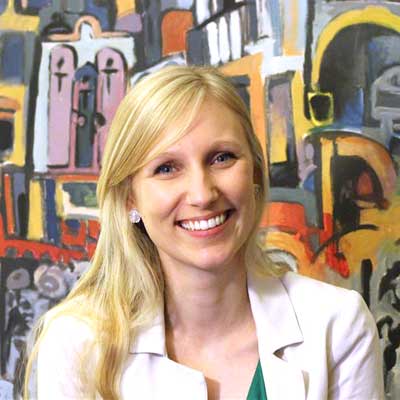 And Dr Posselt says when the world feels chaotic, some routine and structure can play a really important role in helping people cope.
"Try to maintain some routine in your day, particularly if you are in self-isolation or working from home," she says.
"Maintaining physical exercise and a healthy diet is very helpful both mentally and physiologically."
Prof Procter says the Commonwealth Government has made available resources and links that provide up-to-date information.
There are also online resources that provide good information about how to self-care and maintain a healthy headspace.
"The important thing to remember is that together we will get through this," he says.
"You are not alone in finding the situation challenging and a little scary, but by understanding yourself and asking for help and support when you need it, it will be easier to meet the challenges of this pandemic."
In addition, a range of resources to support UniSA staff, including remote working advice, checklists and toolkits on setting up your technology and workspace, are available on the People, Talent and Culture website (UniSA staff only) and the ISTS working from home page (UniSA staff only).
UniSA making sure U R OK
Professor Nicholas Procter and the team at UniSA's Mental Health and Suicide Prevention Research Group have been working with the national suicide prevention organisation, R U OK? to update its Mateship Manual in light of Australia's recent bushfire crisis and the current health and social disruption from the global COVID-19 pandemic.
The update of this popular resource is specifically targeted at adding additional support and information for people who might be struggling in the wake of a natural disasters or emergency situations.
"The terrible fires earlier this year, and now the impact of COVID-19, have heightened the potential for people to become distressed, anxious and lonely," Prof Procter says.
"Drawing on the voice of lived experience, combined with best research and practice, we have added information to the manual that will help guide people about how they can reach out and support each other.
"With many of us self-isolating and in quarantine, we need to make sure we think of new ways to meaningfully connect and check in on one another – by phone on facetime, by videoconferencing connection or just by sending people a message or giving them a call.
"As R U OK? says so well, a conversation can change a life, so we all need to keep talking."
The updated manual was launched recently and can be downloaded or ordered in hard copy.