$10m fund established to support UniSA's most vulnerable students amid COVID-19 fallout
By Michèle Nardelli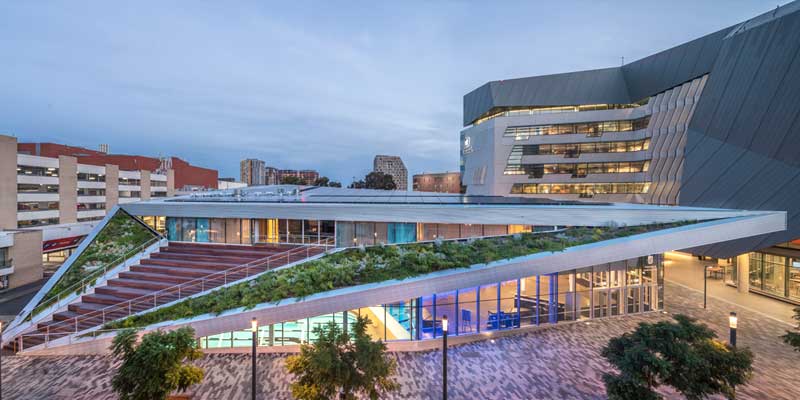 COMMUNITY
UniSA has created a $10 million Student Hardship Fund to help hundreds of students dealing with the fallout from the wider economic impacts of COVID-19.
In establishing the fund, UniSA Vice Chancellor Professor David Lloyd says it is clear that some of the University's 35,000 students will struggle to keep afloat as the wide social changes that stem from COVID-19 control measures disrupt employment, health and wellbeing, accommodation and modes of study.
"The health and wellbeing of our students during this pandemic are our highest priorities and we recognise that all students will have been impacted in some way by COVID-19," Prof Lloyd says.
"Our goal with this new fund and the grants it will oversee, is to support some of our most vulnerable students so that they can continue with their studies and stay on track to begin promising careers.
"And we are not doing this alone – we are reaching out to the more than 215,000 alumni we have around the world and to our donors and friends to seek their support in adding to the University's own investment in its students.
"We are already receiving donations and we are grateful for this enthusiastic support for our students. Large or small, every donation will make a difference."
Donations can be made online through the Student Hardship Fund donate page.
Prof Lloyd says UniSA staff have been working hard ensure the new online learning environment is the best it can be and to ensure students have access to the latest health information and other support and information resources through the COVID-19 coronavirus information webpage.
The Student Hardship Fund (COVID-19) is open to all students currently enrolled for onshore study at UniSA who are in financial crisis and struggling with the costs of living and studying as a result of COVID-19.
Students can complete an online application, which will require them to provide evidence of their individual circumstances.
Financial support will be prioritised and allocated to those students with the greatest demonstrated needs to ensure the safety and security of their living and study arrangements.
The scheme provides grants directly to students and the funds will not need to be paid back.
Confidential applications can be made from the start of April 2020 and a grant selection panel will meet regularly to assess eligible applications on a rolling basis.
The grants are available for currently enrolled (part-time or full-time) UniSA students who have an active course enrolment in the first half of 2020 (sub-bachelor, undergraduate, postgraduate coursework, research candidate) but exclude students studying in their home country at a University of South Australia partner institution.
Prof Lloyd says when the COVID-19 crisis recedes, it will be vitally important to have had continuity wherever possible, including in keeping new generations of professionals on track with their education so that they can help rebuild services, industry and community.
"This fund will help to do just that – keep students learning and up and coming researchers engaged in their important work," he says.
"UniSA, its staff, students, alumni and friends are part of an extraordinary global community of which I am exceptionally proud.
"We have a shared instinct towards building and strengthening our community and that continues to define us in these testing times."
And the UniSA Student Association (USASA) has welcomed the announcement.
"This is a huge relief for students who are experiencing financial hardship as a result of the COVID-19 pandemic," the association said in a statement.
"USASA commends the University of South Australia for this important announcement and further welcomes their decision to ensure student representation in the administration and delivery of this fund."