From the Vice Chancellor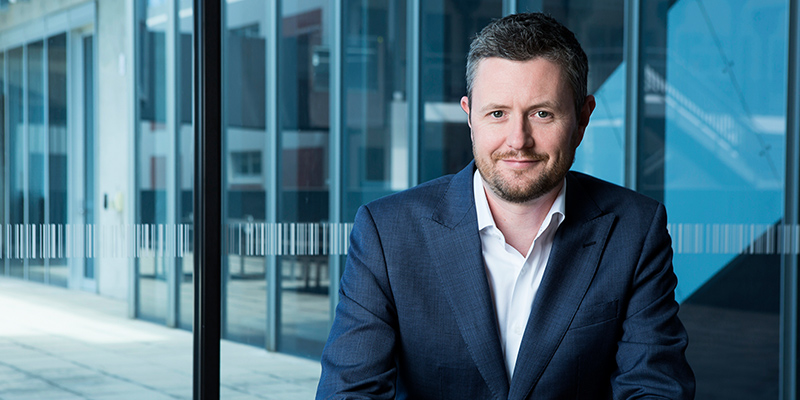 INSIDE UNISA
The Kaurna word, banba-ban-balya, means conference and when the Kaurna people held them they lasted for two moons (two months) and knowledge, expertise and wisdom were shared between the attending nations.
It's how culture endures for 65,000 years or more.
This year is the International Year of Indigenous Languages and at the end of November there will be another banba-ban-balya, this time at Magill where South Australian Aboriginal Elders from nations including Kaurna, Barngala, Bunganditj, Ngarrindjeri, Anangu, and Narrunga will meet for a yarning circle with the University's senior management group. It's part of our commitment to fostering strong relationships with Aboriginal Peoples and is an opportunity for senior voices from the South Australian Aboriginal community and the University to progress a UniSA Aboriginal protocols document.
For as long as we have been a university, UniSA has committed to being the university of choice for Aboriginal people. Our founding act mandated Aboriginal engagement and important initiatives such as the Aboriginal Taskforce, Australia's first Aboriginal Tertiary Program, and Aboriginal Studies programs gave strength to our commitment.
In 2014 we launched our Reconciliation Action Plan (RAP) that gave us a real opportunity to deepen the respect and relationships between Aboriginal and non-Aboriginal peoples and other groups within the university.
We followed the RAP with a Stretch RAP, a commitment to creating an environment where both Aboriginal and non-Aboriginal people can learn, teach, research and engage with each other in a place that acknowledges, respects and learns from Aboriginal Peoples and their unique knowledges.
Now we are taking that commitment further with our new Aboriginal Research Strategy which has been designed to position UniSA nationally by clearly articulating a two-way knowledges approach which will be embedded across our research activities.
This is research with, not research on, and it commits us to create a university-wide research environment in which two-way knowledge sharing, reciprocity, mutual respect and understanding and lifelong learning are common practice.
Aboriginal research has been cultivated over 65,000 years and draws together the lived experiences of thousands of generations. Aboriginal Peoples have been investigating their worlds, recording and sharing unique ways of knowing, doing and being, where stories of land and peoples merge song lines with facts and provide a way of seeing the world in the idiom of song.
Aboriginal knowledge systems are foundational and fundamentally important to Aboriginal Peoples but also to the intellectual, social and cultural capital of Australia as a whole. They provide critical insights into modern research questions, such as understanding the history of climate change in Australia or adopting ancient approaches to agriculture to address modern farming challenges.
Aboriginal culture teaches us that knowledge is essential to survival and that the maintenance and transference of knowledge is a sacred trust. Aboriginal Peoples understand that with knowledge comes responsibilities, and that we must continue to uphold these responsibilities for the benefit of future generations.
Reconciliation is a prerequisite for Australia to reach a mature nationhood which acknowledges the past, understands the present, and faces the future confidently based on the coexistence of rights.
The banba-ban-balya in late November at Magill is part of the respect we have for each other, and for the relationships we are building with each other that will help bind us together and build a better society for all of us.