Opportunity for almost 200 UniSA students to study in Indo-Pacific in 2020
By Jesse Neill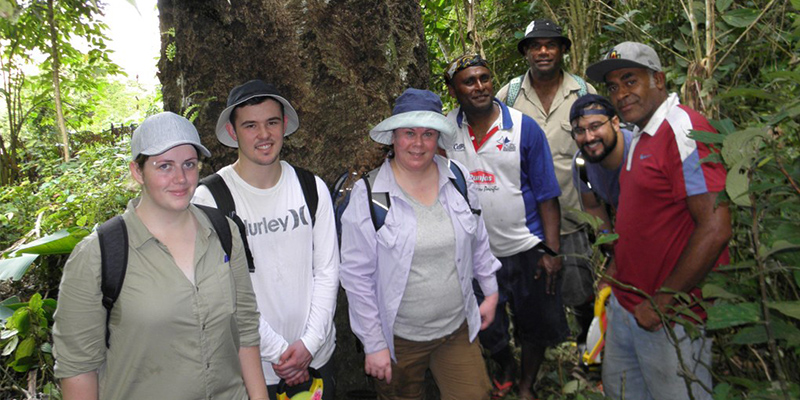 COMMUNITY
Almost 200 UniSA students will get to study in one of Australia's neighbouring countries next year, after UniSA was awarded more than half a million dollars for an Australian Government initiative to increase knowledge of the Indo-Pacific region.
The federal government has awarded UniSA $594,000 as part of the 2020 New Colombo Plan Mobility Program, which supports 11,000 Australian students to study and undertake internships in the Indo-Pacific region. UniSA will also receive additional funding to run projects in partnership with other universities, and for projects that will continue beyond 2020.
UniSA works with partner organisations across the region, such as universities, government agencies and non-government organisations, to provide opportunities for students through the program. The funding will support 180 UniSA students across 13 projects in 10 countries throughout the Indo-Pacific region during 2020.
More than 60 students will head to the Philippines over the next three years to look at the global nature of the pharmaceutical industry through a Filipino lens, while almost 50 students will travel to Indonesia as part of a collaborative learning and inquiry into their education system.
As part of the New Colombo Plan, School of Natural and Built Environments Program Director Associate Professor Gunnar Keppel took 12 UniSA students to Fiji in July to help protect some of the country's unique biodiversity.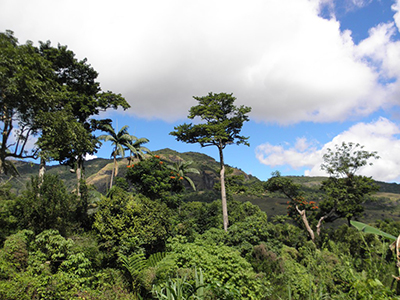 Assoc Prof Keppel says contributing to biodiversity conservation through collaboration with local organisations was a rewarding experience for the Australian students and their Fijian counterparts.
"During stays at a village in Mount Koroyanitu National Heritage Park, the capital city Suva and an ecotourism resort on Leluvia Island, they worked on their projects, learned about life, histories and cultures in Fiji, and experienced various facets of life in the Fiji Islands," Assoc Prof Keppel says.
Projects were closely aligned with conservation priorities in Fiji, including mapping a critically endangered tree, data collection from annual bird surveys, and quantifying resources in protected forests.
"Fiji is home to a critically endangered tree known locally as a ma, which reaches up to 1.5 metres in diameter and more than 25 metres in height," Assoc Prof Keppel says. "The biggest remaining population is found around Abaca village (near Nadi) but had never been surveyed. With the help of local villagers, we precisely mapped 125 trees and a detailed population count revealed more than 200 adult individuals in this subpopulation – more than twice the previous estimate."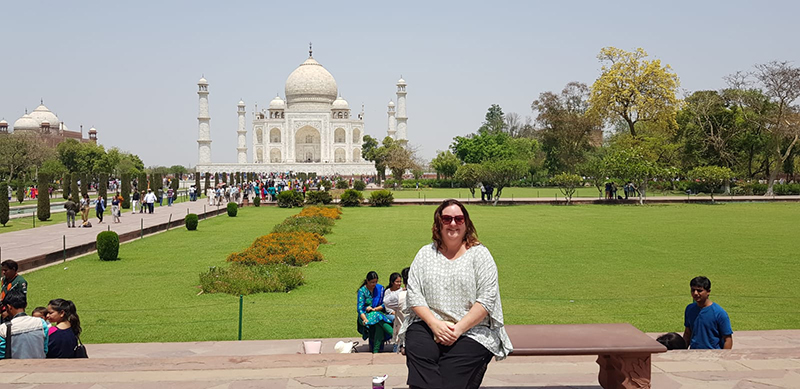 Earlier this year, UniSA Creative Writing student Kylie Hannant also participated in a study tour, travelling to India with students from the School of Psychology, Social Work and Social Policy. Kylie says the tour allowed her to learn in a different context to the classroom environment she was used to in Australia.
"Thanks to the mobility grant, the program enabled me to step out of the classroom and engage with students and teachers, not only in India but also other disciplines at UniSA," she says.
"The condensed nature of the three-week study tour ensured a wide cross section of personal experiences and knowledge building, the benefit of which far outweighs the same time of academic reading sitting at home."
UniSA undergraduate students aged 18-28 and enrolled in at least second year or Honours, may express interest in the New Colombo Plan Mobility Grant by emailing short.programs@unisa.edu.au.