Australian-first partnership helps veterans harness their health through sport
By Katherine Paphitis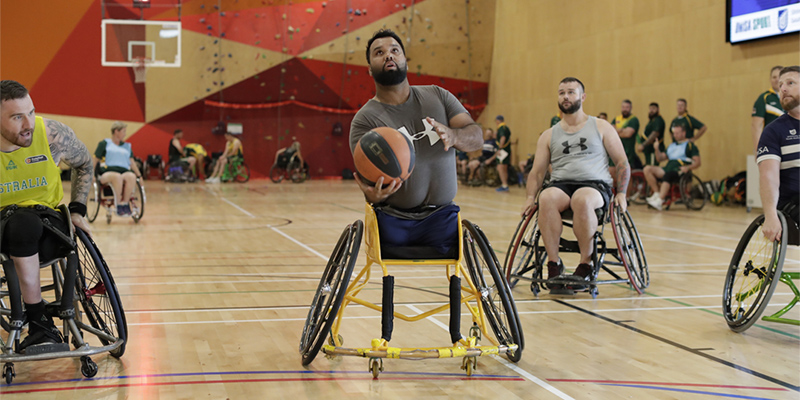 COMMUNITY
More veterans will have access to programs that harness the power of sport to improve wellbeing, thanks to a new partnership with a not-for-profit charity, which supports veterans, first responders and their families.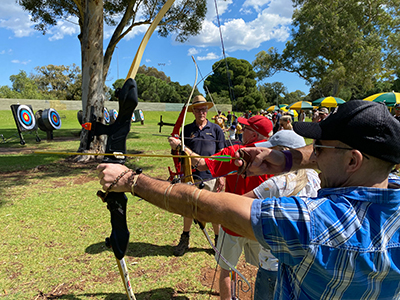 UniSA has formalised an Australian-first partnership with Veteran Sport Australia through the UniSA Invictus Pathways Program, designed to help current and former serving defence force personnel and first responders who have physical, emotional and/or psychological conditions often suffered as a result of traumatic events.
Veteran Sport Australia was founded to carry on the legacy of the Invictus Games Sydney 2018. Its mission is to improve the health and wellbeing of veterans and their families through sport and physical activity.
The new partnership will provide an opportunity for UniSA to explore the relationships Veteran Sport Australia has with a range of sporting clubs and organisations, to provide additional opportunities for Invictus Pathways Program participants. It will also provide more opportunities for veterans and their families to participate in programs like the Invictus Pathways Program and other community sporting events, which support their health and wellbeing.
It will build on the work of the existing UniSA Invictus Pathways Program, identifying innovative new ways to help veterans and families feel more socially connected, increase levels of physical activity, develop a sense of purpose and improve mental health through engagement with sport. It's a model that may prove beneficial in the future to other states and territories.
Veteran Sport Australia CEO Michael Hartung says it's a great to be involved in the further development of UniSA's Invictus Pathways Program.
"There are many similarities in our respective missions to see sport play an important role in the lives of veterans and their families," Hartung says. "It's no surprise we share this ambition, as we both have our origins tied to the Invictus Games and the power of that incredible movement.
"Every day we see the positive, proactive impact sport is having on individual veterans, their families and their communities. Our partnership with the University of South Australia's Invictus Pathways Program is one built around potential and what opportunities may look like in the future. It's an exciting prospect."
Invictus Pathways Program Clinical and Academic Program Lead Dr Brad Stenner says the new partnership will have many benefits.
"It is important in this age of heightened health awareness that our students are supporting the health and mental wellbeing of veterans, first responders and their families – to give back to the men and women who have given so much to society," Dr Stenner says. "Partnering with VSA will provide further opportunities for our participants to engage in community-based sport and exercise, which will assist in their reconnection with their local community."
UniSA's Invictus Pathways Program is an Australian first. The University is investigating opportunities to support tertiary institutions in other states and territories to adopt the same model, and work with other community groups to provide support for veterans, first responders and their families.