Achievements and Announcements
ACHIEVEMENTS
ANNOUNCEMENTS
APPOINTMENTS
ACHIEVEMENTS

Masonic Charities funding boosts SA's online mental health lifeline for all Australians
Masonic Charities has made a $650,000 commitment to support a research partnership between the University of South Australia and the University of Adelaide, to develop an interactive, online wellbeing tool to help people with practical, evidence-based strategies to manage stress, adapt to change and strengthen their mental health and wellbeing.
The new online tool, builds on the successful ifarmwell initiative developed by clinical psychologist and UniSA Research Fellow, Department of Rural Health, Dr Kate Gunn with Professor Deborah Turnbull from the Freemasons Centre for Male Health and Wellbeing at the University of Adelaide, and is aimed at reaching out to people early, to strengthen coping mechanisms.
"Our work has shown that there is a real need for a tool that GPs and other health professionals are confident to refer to their patients when the first signs of depression and stress appear," Dr Gunn says.
"We know that for many people it is difficult to raise the idea that you may not be coping well and need some help, so we want to develop a practical self-help tool that avoids that stigma and pathologising language and helps to give them hope and build resilience.
"The Masonic Charities initiative will help us to reach out to people who experience delays in being able to access counselling."
The economic cost of mental illness in Australia is $500 million per day, which includes the direct cost of mental health services and indirect costs, such as lost productivity, reduced health and life expectancy.
Only one third of people experiencing mental disorders will access traditional, face-to-face mental health services.
"Research shows that when people do seek help, 71 per cent will consult their GP in the first instance, but with waiting lists of two to six months for referred appointments with a psychologist, there is a real need for strategies to support self-care," Dr Gunn says.
"The goal of this project is to improve every Australian's access to timely, free, psychological support and self-help strategies, at an early stage to build resilience against developing more serious mental health problems.
"In partnership with GPs, consumers and key stakeholders, we hope to reduce the risk of unnecessary suffering from what is treatable distress."
Dr Neil Jensen, Masonic Charities director, Grand Master of Freemasons SA/NT and general practitioner, says the online initiative will ensure time-pressured GPs are better equipped to help their patients tackle mental health issues and will go some way to bridging the gaps between Australians accessing primary care and mental health services.
UniSA Deputy Vice Chancellor Research and Enterprise Prof Marnie Hughes-Warrington says the partnership with Masonic Charities to develop the new online mental health tool is a perfect example of research and community collaboration to build stronger societies.
UniSA community features strongly in Queen's Birthday honours list
UniSA staff and alumni have been recognised for their services to medical research, higher education, defence capability and to the wellbeing of young people in the 2020 Queen's Birthday honours.

University Council member and South Australian Chief Scientist Professor Caroline McMillen was made an Officer of the Order of Australia (AO) for distinguished service to medical science, tertiary education, social equity and to the community of South Australia. Prof McMillen has previously been Deputy Vice Chancellor for Research and Innovation at UniSA.
UniSA Chair in Physiotherapy Professor Lorimer Moseley was also made an Officer of the Order of Australia, recognising his distinguished service to medical research and science communication, to education, to the study of pain and its management, and to physiotherapy.
UniSA Associate Professor for Rural Health Education and Training Sara Jones was made a Member of the Order of Australia (AM) for significant service to medical education, to podiatry, and to professional groups.
Adjunct Professor Neil Bryans was also made a Member of the Order of Australia, recognising his significant service to science and defence capability technology through radar and telecommunications research. Prof Bryans, who is chair of the Advisory Board for UniSA's Institute for Telecommunications Research, has also received an honorary doctorate from UniSA.
Others to be made a Member of the Order of Australia include alumni Charles Bailes, for significant service to the law, to professional legal societies, and to the community, and Kris Lloyd, for significant service to the artisan cheese making industry, to education, and to tourism.
UniSA Adjunct Professor Ken Rigby was awarded a Medal of the Order of Australia (OAM) for service to education and to the wellbeing of young people.
A significant number of alumni were also recognised with a Medal of the Order of Australia (OAM), Public Service Medal (PSM), Australian Police Medal (APM) or an Australian Fire Service Medal (AFSM).
See the Alumni network website for details.
Harness artificial intelligence and take control of your health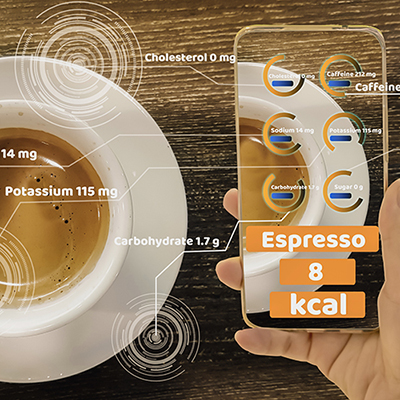 UniSA researchers will help Australians tackle chronic disease through a range of digital technologies to improve their health after being awarded $1,118,593 from the Medical Research Future Fund (MRFF).
Using apps, wearables, social media and artificial intelligence, the research will show whether technology can modify and improve people's behaviours to create meaningful and lasting lifestyle changes that can ward off chronic disease.
Chronic disease is the leading cause of illness, disability and death in Australia with about half of Australians having a least one of eight major conditions including cardiovascular disease, cancer, arthritis, asthma, back pain, diabetes, pulmonary disease and mental health conditions.
Nearly 40 per cent of chronic disease is preventable through modifiable lifestyle and diet factors.
The research will assess the ability of digital technologies to improve the health and wellbeing across a range of populations, health behaviours and outcomes, with a specific focus on how they can negate poor health outcomes associated with high-risk events such as school holidays or Christmas (when people are more likely to indulge and less likely to exercise); where technology could better track the activity among hospital inpatients, outpatients and home-patients (to help recovery from illness and surgery, leading to improved patient outcomes); and how new artificial intelligence-driven virtual health assistants can improve boost health among high-risk groups, such as older adults.
Lead researcher, Associate Professor Carol Maher, from UniSA's Alliance for Research in Exercise, Nutrition and Activity, says the research aims to deliver accessible and affordable health solutions for all Australians.
"Poor lifestyle patterns – a lack of exercise, excess sedentary behaviour, a lack of sleep and poor diets – are leading modifiable causes of death and disease in Australia," Assoc Prof Maher says.
"Technology has a huge amount to offer in terms of improving lifestyle and health, especially in terms of personalisation and accessibility, but it has to be done thoroughly and it has to be done well.
"Research plays an important role in helping understand the products that are most effective, which will see us working with existing commercial technologies and applying and testing them in a new way, as well as developing bespoke software for specific, unmet needs.
"The great advantage of technology-delivered programs is that with careful design, once they are developed and evaluated, they can be delivered very affordably and on a massive scale.
"If we are to make any change in the prevalence of chronic disease in Australia, we must plan to do it en masse."
The research aims to bridge the gap between academic rigour and commercial offerings to ensure that every Australian has access to the health supports they need.
"One of the challenges we face is that many people who could benefit from digital health technologies are intimidated by them – for example, older adults who are not that comfortable with technology, or health professionals who are just used to doing things a certain way," Assoc Prof Maher says.
"Change can be hard, but when we're making leaps in the right direction to improve lifestyle and health of the Australian community, these changes are worth considering."
UniSA leads community engagement with ARC Linkage Grants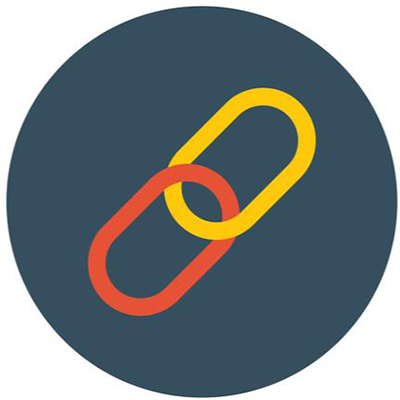 UniSA has been awarded almost $1.5 million in research grants through the ARC Linkage Grants Scheme, which will be matched with almost $3 million in cash and in-kind support from industry and stakeholder partners, to conduct research projects designed to improve sustainability and community wellbeing.
Four key projects have secured funding: looking into support for people with intellectual disabilities in regional Australia; the development of a sustainable model for greenhouse gas abatement in agricultural food production; an evaluation of the role of aquatic and recreation facilities on community health and wellbeing; and research into the impacts of policies and practices on the settlement outcomes for young refugees and migrants.
UniSA Deputy Vice Chancellor Research and Enterprise Professor Marnie Hughes-Warrington says the Linkage Grants Scheme is one that really focuses research to find immediate solutions and improvements.
"All of this research will bring about innovation by improving our understanding of how things work – how infrastructure can be planned to improve participation in healthy activities; how rural families can better plan for the long term care of children with disabilities; how local government and primary producers can work together to plan for sustainable land use; and how we can ensure young refugees settle in Australia with the psychological supports they need to thrive," she says.
"This type of research, where we work side by side with our partners, is something UniSA is known for, and these current projects will deliver tangible benefits where they can influence better ways of living and delivering services to the community."
The successful projects are:
Innovation in agricultural sector greenhouse gas abatement in NSW led by Prof Jeff Connor
The goal is to develop a land sector greenhouse gas abatement, food production and environmental economics model for NSW. The aim is to identify innovation in carbon payment policy and brokerage business models to achieve agricultural GHG abatement, while improving sustainability. The team will evaluate the innovations of expert landholders, related businesses and governments to find ways to influence land use decisions. Benefits to flow to landholders, governments involved in land management and the public include increased productivity, profitability, biodiversity and ecosystem health in the context of future climate, agricultural commodity and carbon market uncertainties. Industry partner: NSW Department of Primary Industries
Rebuilding life after migration for young refugees and migrants led by Assoc Prof Tahereh Ziaian
The research will provide a comprehensive understanding of refugee and migrant youth settlement experiences and their impact on psychological wellbeing and the role of support services. With a focus on the policies and practices that shape the settlement experiences of refugee and migrant youth, the study will provide settlement sectors and service providers with crucial new knowledge of how they can foster refugee and migrant psychological wellbeing. The end goal is to develop research-based guides to good policy and practice in settlement services to improve outcomes for immigrant communities. Industry partners: Australian Migrant Resource Centre; Multicultural Youth South Australia Incorporated; Newcomer Centre of Peel (Canada); Institute for Multicultural Counselling and Education Services (USA).
Exploring wellbeing outcomes in the aquatics recreation industry led by Assoc Prof Ian O'Boyle
The research will examine the impact of the use of public aquatic and recreation centres in Australia on individual wellbeing. Working across multiple locations, the project expects to generate new knowledge about the effect on users of different management and service models for the provision of aquatic and recreational infrastructure. Researchers hope to develop a quantifiable measure of social and emotional wellbeing that can guide both state and local governments and centre management towards best practice for maximising community wellbeing. Industry partners: SA Aquatic and Leisure Centre; Belgravia Leisure; Monash City Coucil; Toowoomba Regional Council; ACT Property Group; Southern Grampians Shire; Town of Port Hedland.
Post parental care planning for rural people with intellectual disabilities led by Assoc Prof Lia Bryant
This research will look at the urgent issue of post-parental care plans for people with an intellectual disability and their older parental carers in rural areas. It will focus on the development of co-designed plans with participation from people with an intellectual disability, older parental carers and disability services. The results will be used by the researchers to generate new knowledge on post-parental care transitions and how to construct post-parental care plans within the context of the National Disability Insurance Scheme so that families and service providers can avert crisis transitions to post parental care and improve service coordination. Industry partners: Uniting Communities; BaptCare Ltd
PhD mentoring tool adopted by L'Oréal Australia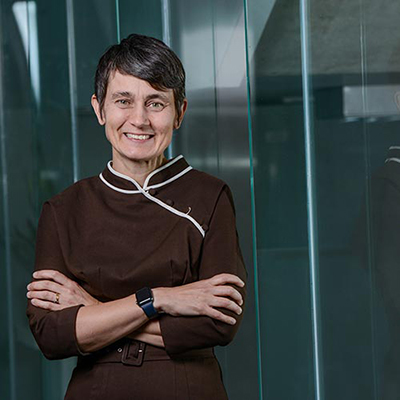 Pinning down the true value of mentoring from an industry perspective has been elusive – until now.
In an Australian first, a UniSA in-house PhD mentoring evaluation tool will address this challenge as L'Oréal Australia and New Zealand adopt it to enhance and monitor their PhD mentoring program as part of the L'Oréal-UNESCO For Women in Science program.
The UniSA Mentoring Impact Evaluation tool is the only longitudinal evaluation tool for PhD mentoring in Australia and this will be the first time it will be applied in a commercial environment
Chief developer, UniSA's Associate Head Graduate Research Development, Claire Jackson, says she is excited to see UniSA's mentoring evaluation tool applied to the corporate environment.
"Initially we developed the Mentoring Impact Evaluation tool to measure the effectiveness of mentoring programs on PhD employability," Jackson says.
"Following its inaugural use to evaluate the government-supported Industry Mentoring Network in STEM (IMNIS) scheme, we were very pleased to see it adopted by all three South Australian universities, as well as universities in New South Wales.
"The beauty of our mentoring tool is that it has the capacity to measure mentees' skills and knowledge development across the entire mentoring journey. We collect and monitor progress pre, mid, and post the experience, so we're really delivering a 360-degree view.
"Importantly, the universal design of the tool means that it can be adopted for any longitudinal industry experience, and given the need to boost women in STEM, we're so pleased that L'Oréal is adopting our product for their For Women in Science mentoring program."
The L'Oréal-UNESCO For Women in Science program (FWIS) promotes and highlights the importance of ensuring greater participation of women in science, with the program awarding exceptional female scientists at different stages of their careers with fellowships to help further their research. Part of this is a mentoring scheme where the current FWIS Fellows mentor passionate and ambitious PhD students.
Fore more information, see the UniSA media release.
Researcher named top Future Industries Institute graduate for soil remediation work
A UniSA researcher has been recognised for her work to develop cost-effective techniques to remediate soils contaminated by mining activity.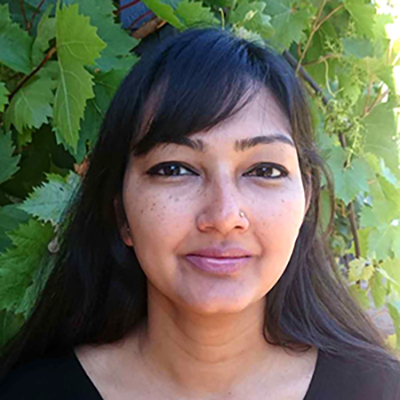 Dr Farzana Kastury has been awarded the 2019 Ian Wark Research Medal, which goes to the most outstanding Future Industries Institute graduate from the previous year. The award criteria includes the creativity and originality of the research, comprehension of the field, significance and utility of the research and the impact of the thesis through the number and level of international publications and presentations.
Dr Kastury received the medal for her thesis Bioaccessibility, bioavailability and remediation of metal(loid)s from mining/smelting impacted dust and soil, which was supervised by Professor Albert Juhasz (principal) and Dr Euan Smith (co-supervisor).

"I am very honoured and humbled to receive this award," Dr Kastury says. "My PhD research was dedicated to developing cost-effective remediation strategies that can be applied in regional, mining impacted communities in Australia to reduce exposure to toxic soil contaminants such as lead.
"The first objective was to refine metal inhalation exposure assessment methods, for which very little information was known, and then I applied in-situ remediation strategies.
"Using water-soluble phosphate amendments in lead contaminated soil, the results showed that we could reduce inhalation exposure by up to 56 per cent."
Since completing her thesis and follow-up research, Dr Kastury has received a Fulbright scholarship that will see her collaborate with the US Environmental Protection Agency in 2021. She will use this opportunity to extend her in-situ remediation techniques to inorganic contaminants beyond lead and develop a practical method for real-world applications.
"My career goal is to translate some of the methods I developed throughout my PhD and during post-doctoral research," Dr Kastury says. "During the Fulbright fellowship, I am going to extend my remediation techniques to co-contaminated soils, for example, soils containing not just lead but also arsenic.
"Then the future beyond that is to approach industry and begin to conduct field trials and apply few of these remediation strategies, with the end goal of rehabilitating contaminated areas, such as Port Pirie.
"It's a long road to get to that point, but I will keep chipping away at it."
University recognised for innovations to improve graduate employability and student satisfaction
UniSA has been recognised for two innovative projects on a list of Australia's most forward-thinking institutions.
The Educator Higher Education has named 15 projects that have "demonstrated innovation and creativity that is driving the education industry forward", with UniSA one of only two universities featuring twice.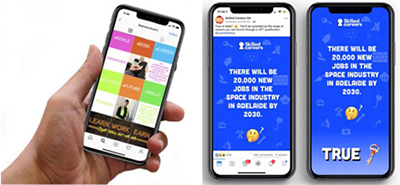 UniSA Creative was recognised for developing a 10-week course in which students from a range of disciplines work together to come up with an industry-standard communication plan and campaign.
As part of an integrated learning program, UniSA communication, marketing, and digital media students work together to develop an industry-standard communication plan complete with campaign prototypes. The South Australian Department for Innovation and Skills supported the pilot and provided a campaign challenge to increase apprentice and trainee participation. The department also provided students with market research and campaign feedback.
The course is designed to improve the employability of students by getting them to apply their knowledge and skills to a challenge from a client.
The second award went to UniSA College for a series of professional development initiatives to address challenges faced by sessional teaching staff.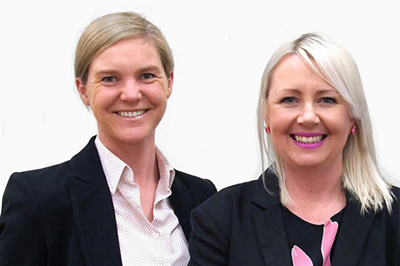 UniSA College program directors Dr Sarah Hattam (pictured far right) and Tanya Weiler developed and led these initiatives, which included tutor training and induction, enabling and inclusive teaching methodology workshops, teaching squares, regional tutor professional development, action research projects and a digital teaching and learning resources platform.
These innovations led to improvements in student satisfaction of teaching of all sessional staff, as well as satisfaction of sessional staff about the positive impact of the initiatives on their teaching.
The full list of innovative university award recipients is published in The Educator.
ANNOUNCEMENTS
New Industry 4.0 Testlab ready to help industry fire up post COVID-19 isolation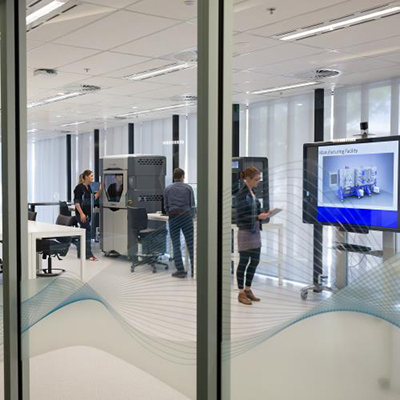 A new $2 million high-tech Industry 4.0 Testlab at UniSA will be up and ready to support industry innovation as Australia's COVID-19 recovery rolls across key defence, space, mining, ag-tech, electronics and automotive sectors in the coming months.
Businesses and researchers will be able to trial, explore and showcase new technologies together in the purpose-built lab, which focuses on advanced digitisation of manufacturing as part of a national network of Testlabs established in partnership with the Federal Government.
With three key capabilities – 3D printing facilities, multiplayer virtual reality spaces for human-centred design, and an industrial scale manufacturing demonstrator – the UniSA Testlab will be a boon for small to medium enterprises by supporting the creation and testing of new, advanced technologies.
UniSA Deputy Vice Chancellor: Research and Enterprise Professor Marnie Hughes-Warrington says there has never been a better time for the University to welcome a Testlab of this type on campus.
"Over human history, there have been periods of really massive acceleration and disruption," she says.
"This is one of those times and the added interruption that COVID-19 has thrown into the mix, makes the role of the new Testlab even more important in our road to recovery nationally.
"Industry 4.0 is actually a disruption around creativity, and it has fundamentally changed the way we make things, how those things relate to us and how they help us relate to others.
"The Testlab will give local businesses access to this new age of digital technologies and allow them to work some of the best international and local experts to create new ways of doing business."
Director of UniSA's Industry 4.0 Testlab, Professor Nikki Stanford, says the lab provides physical spaces for businesses and researchers to trial, explore and showcase Industry 4.0 technologies and processes.
"Post the COVID-19 lockdown, as we move back towards less restricted operations, our goal for the Testlab is to give small businesses insights into what they can potentially do in their industries, without them having to take out a loan to fund their innovations," Prof Stanford says.
"The lab will allow them to try out our technologies, see how they work and if they can be implemented to advantage their business operations and competitiveness.
"The lab is one part of a series of transformations, including the introduction of new curricula and revamped facilities to support space and Industry 4.0 programs and research."
SA and Wollongong unis join forces to build AI capability for defence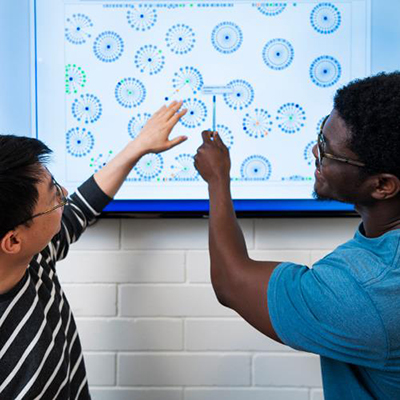 A new collaboration between UniSA and the University of Wollongong (UOW) is set to boost Australian defence industry research, focusing on each university's strengths in data analytics and artificial intelligence.
UniSA and UOW signed a Memorandum of Understanding in May to underpin the collaboration to deliver Australian Department of Defence (DoD) capability and explore wider engagement across other disciplines.
The collaboration will enable new advances using AI and data analytics in the area of informed decision making and the development of goal-oriented autonomous systems.
UniSA director for Defence and Space Matt Opie says combining the expertise of both organisations will improve the quality, depth and scope of the research delivered to defence.
"Together we can use our complementary research strengths to deliver better innovations and solutions for the Department of Defence," Opie says.
"UniSA has key research capabilities in information ecosystems, data analytics and the internet of military things to support a range of defence force requirements from battlefield decision making to military intelligence support systems."
"Matched with what UOW can provide, we will be able to deliver a formidable research asset to the DoD and allied industries."
UniSA's research team lead by Professor Markus Stumptner includes mathematicians, statisticians, engineers and software scientists with expertise in software interoperability, software architecture, Federated Analytics Platform, autonomous systems, and cybersecurity by design. The team also has expertise and research experience in data fusion, optimisations, mining, and trustworthiness and in sensor systems, digital twin/asset life cycle management, overarching Digital Models + Digital Systems, and predictive maintenance.
Artificial Intelligence research lead at UOW, and director of the Decision Systems Laboratory, Professor Aditya Ghose, says his group works in a field called Knowledge Representation and Reasoning.
"Our work applies knowledge representation and reasoning techniques to problems relating to intelligent agent systems, machine learning, optimisation using constraint programming, goal modelling, service science and business process management," Prof Ghose says.
Research from the universities will focus on:
high-level interactions between defence systems to support battlefield decision making;
autonomous systems that can think for themselves and operate in support of mission goals;
information ecosystems that allow the integrated management of digital twins across the defence asset lifecycle;
Software and cyber-physical systems that are self-aware and able to autonomously assess mission alternatives and support high pressure, rapid decision making;
Artificial intelligence to support data analysis, to assess for example the location and behavioural patterns of terrorist cells or adversary forces.
APPOINTMENTS
New leader of counselling appointed
UniSA has appointed a social worker with extensive experience in management and service delivery in the not-for-profit and government sectors, to lead its team of social workers and psychologists who provide counselling support to students.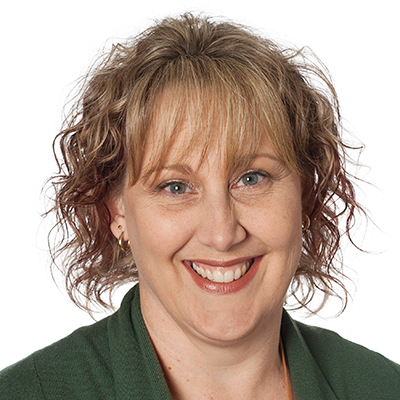 Natasha Boots began in the role of Manager: Counselling in UniSA's Student Engagement Unit (SEU) in May. Boots brings expertise in leadership, strategic thinking and service design. With a Bachelor of Social Work (Hons), Bachelor of Social Work and Bachelor of Social Planning, and a Graduate Certificate in Loss, Grief and Trauma Counselling, she is well qualified to support the SEU's counselling team and UniSA students.
Boots says she is very much looking forward to working with the team and stakeholders to ensure the University continues to provide a high quality counselling service that meets the needs of students.
Boots' most recent role was at national charity Mission Australia, where she was program manager for community service programs across the Southern Adelaide and Fleurieu region. At Mission Australia, she managed a team of 20 case managers, family and adolescent workers and care mentors to deliver multiple programs across four sites. Boots also works with Positive Partnerships, a federally funded national training package that delivers high quality professional learning and resources through workshops, webinars, and online modules for parents, carers and educators of young people on the autism spectrum. Previously, she worked at Carers SA where she managed the counselling and advisory team responsible for the delivery of the National Carer Counselling Program and the Carer Advisory Line.
Counselling appointments for UniSA students are currently available by telephone or videoconference and can be booked online or through Campus Central, with the SEU resuming the option of face to face appointments from Monday 27 July 2020. Students will continue to have the option of telephone or videoconference service delivery after that date. The UniSA Out-of-Hours Crisis Line is also available for students who are experiencing crises outside of business hours. Students can contact the UniSA Out-of-Hours Crisis Line by calling 1300 107 441 or texting 0488 884 163.