From the Vice Chancellor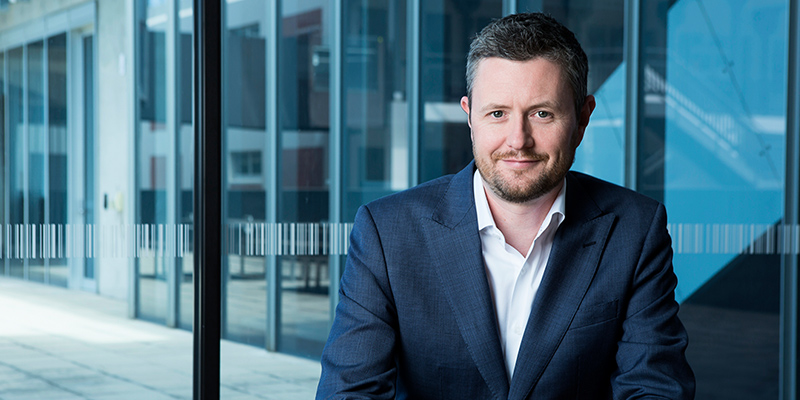 INSIDE UNISA
There is nothing like a global pandemic to bring things into sharp focus.
In universities and research institutes around the world, thousands of researchers are working tirelessly to search for a vaccine for COVID-19 and many of them were as prepared as you possibly could be, for an assault from a previously unknown virus.
It is in the nature of research to consider such things – scientists evaluating the odds of a virus similar to SARS; economists considering the impacts of a global financial meltdown; sociologists looking at the impact of massive social disruption; and historians looking to learn from the past to make sense of the now.
We rely on these dedicated, curious and determined minds to spearhead positive change in every aspect of our lives, but more often than not, we take them for granted.
In every headline grabbing "breakthrough" there are teams of workers that have contributed to that research – from honours students, and PhD candidates, research fellows and early career researchers – it is a fragile pipeline of innovation, dependent in no small part on a funding pool that is all too variable.
However, my guess right now is that we have rarely been as aware of the value of research. 24-7 reporting on the COVID-19 virus has relied on a steady stream of experts in everything from virology and vaccine production, to ventilators and the efficacy and side effects of drugs we had never heard of.
At UniSA our researchers have been busy making their own contribution to keeping the public informed and driving a responsive research agenda around COVID-19 and its social impacts.
From webinars on the adaptations required for parenting in a pandemic and blogs on the history of pandemic control measures, to international coverage of the adaptation of drones to help track human temperatures and therefore potential virus carriers, we have been out there contributing evidenced-based research to the national and international conversation on the pandemic.
In pure media mentions in the past three months, UniSA research stories have recorded an average of 4000 hits per story, with our articles appearing in 73 different international locations a total of 340 times.
Rapid outreach during the terrible fires at the start of the year around research into mental health supports for fire-ravaged communities and strategies for environmental recovery, have been followed up with a significant willingness by researchers at this university and many others, to show the relevance and application of their work.
Given all that, it is notable that unlike some other countries, Australia lacks a wide system of industry-based R&D.
Here 90 per cent of the fundamental research undertaken and 43 per cent of all our nation's applied research is carried out by universities.
As Universities Australia has pointed out in the past few weeks, "universities feed the entire research system, which in turn feeds national prosperity".
At UniSA we have been from our foundation, fully focused on engagement with industry to ensure our research is meaningful and useful for the economic and social progress of our partner organisations and the nation.
But it is government investment through increasingly competitive grant schemes such as the Australian Research Council and the National Health and Medical Research Council, that sustains research output nationally.
And since 2018 we have seen reductions in that spending. Just when Australia had managed to edge into a top 10 position globally for research investment, we have faced progressive cuts.
As universities around Australia come to grips with the massive financial fallout from COVID-19, it is vital that we work to protect our research capacity.
Despite our best efforts at online connectivity, border closures and travel restrictions do impact on research engagement and collaboration.
Loss of income from international students is hugely significant for most Australian universities but so too is the loss of research inputs from the thousands of students who would normally be in Australia completing postgraduate studies at important research centres around the country, like UniSA's Cancer Research and Future Industries institutes.
All governments globally are having to develop strategies to cope with the pandemic – what strings to pull to keep afloat and avert disaster.
The choices are not easy, but ensuring that Australia can recover, recover quickly and with the right skills and expertise to rebuild community and the economy, will in no small part rely on keeping Australian university research funded and fired up.
Professor David Lloyd
Vice Chancellor and President