Achievements and Announcements
ACHIEVEMENTS
ANNOUNCEMENTS
APPOINTMENTS
ACHIEVEMENTS
UniSA number one in state for employer satisfaction
Employers have ranked UniSA number one in South Australia for overall satisfaction in a national survey that links the experiences of graduates to the views of their direct supervisors.
The Employer Satisfaction Survey is undertaken as part of the federal education department's Quality Indicators for Learning and Teaching (QILT).
The 2019 report found:
UniSA was number one in SA for Overall Employer Satisfaction
UniSA was in the top 10 in Australia for Overall Employer Satisfaction
UniSA was number six in Australia for employer ratings of graduates' employability skills.
The survey provides information about the quality of education provided at Australian institutions by asking supervisors to provide feedback about the generic skills, technical skills and work readiness of the graduate employed in their workplace.
The survey results were published on 31 January.
Three staff awarded Fulbright scholarships
Three UniSA academics have been awarded Fulbright scholarships in the 2020 round of offers.
The Fulbright program facilitates the exchange of academics and researchers between the United States and other nations, and the treaty that established Australia's involvement in the program, signed in 1947, was the first official treaty between the two countries.
UniSA's 2020 Fulbright recipients are Associate Professor Carol Maher, Natalie Bebow and Dr Farzana Kastury.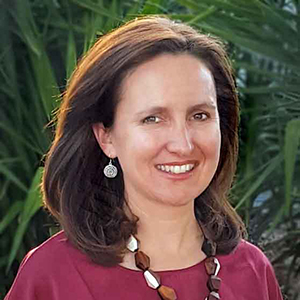 Assoc Prof Carol Maher is an expert in the impact of daily activity patterns on health and has a strong interest in how technology may be used to positively influence those patterns. Recently, she has led the development of an artificial intelligence health coach, Paola, which provides physical activity and diet advice, and has also co-led development of new guidelines for Physical Activity and Screen Time in Australian Out of School Hours Care (OSHC).
As a Fulbright Scholar, Assoc Prof Maher hopes to develop digital resources and an e-coaching package to assist OSHC services improve the lifestyles of the 400,000 Australian children who attend OSHC each week.
"Technology is such a major part of kids' lives these days, and while a lot of focus is on the negative impact that can have, I am passionate about finding a way to turn that around and use technology to help kids follow an active, balanced lifestyle to achieve their best health and well-being," Assoc Prof Maher says.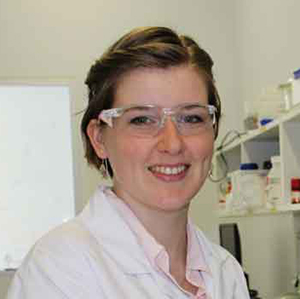 Natalie Benbow is part of UniSA's Future Industries Institute. Her research focuses on improving materials used in medical implants to make them less likely to lead to complications in recipients.
As a Fulbright Scholar, Benbow will investigate a common polymer used for medical implants to determine the effect surface roughness has on the adsorption of fibrinogen protein and platelets. The interactions of fibrinogen and platelets with the surface of an implant can contribute to blood clot formation and implant failure.
"I will be heading to the University of Michigan to work in the laboratory of Professor Zhan Chen," Benbow says.
"There, I will be studying sum-frequency generation spectroscopy and fluorescence microscopy, and Professor Chen is the world leader in this field, so it's exciting to have the opportunity to learn from such a renowned researcher."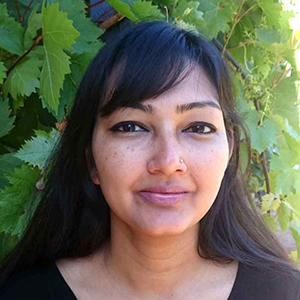 Dr Farzana Kastury is a postdoctoral researcher in the Environmental Science and Engineering strand of UniSA's Future Industries Institute. Her research focuses on how exposure to toxic elements left in soil from mining and smelting can be reduced using in situ soil treatment strategies.
Childhood exposure to toxic elements such as lead, cadmium and arsenic represents a social, economic and environmental burden on families, communities and society. A major concern with lead in the environment is the well-documented causal relationship between lead absorption and childhood cognitive development.
"In collaboration with the United States Environment Protection Authority, my Fulbright project will aim at developing a remediation strategy to reduce childhood exposure to toxic metals," Dr Kastury says.
"This project will combine in vitro, in vivo and X-ray absorption spectroscopic methodologies to provide multiple lines of evidence for a cost-effective remediation approach that may be implemented to reduce lead exposure in contaminated areas such as Port Pirie, Broken Hill or Mt Isa."
UniSA partners with defence sector to deliver innovations in communications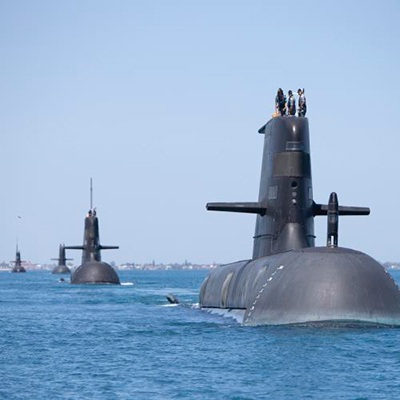 UniSA has secured two out of four grants designed to boost South Australia's defence industry capability, including to improve marine radar by overcoming the interference of waves on the detection of objects in the sea.
The project Optimal Target Detection for Marine Radars Using Waveform Diversity has received $150,000 to address the challenge of "sea clutter", which makes it hard to locate small objects on or above the sea surface.
UniSA associate head of engineering research and innovation Professor Kutluyil Dogancay says the research will advance high performance navigation radar systems for future marine platforms for both the Royal Australian Navy and the Royal Australian Air Force.
A second project, Narrative Visualisation of Simulations for Force Design also received $150,000. Both were announced late last year in a round of South Australian Defence Innovation Partnership Cooperative Research Grants.
UniSA Director Defence and Space, Matt Opie, says the results are a strong endorsement of UniSA's defence research expertise.
"Not only are we leading two of the projects, but we are also a key partner in the other two defence industry projects," Opie says.
"We undertake world-class research in virtual reality systems led by some of the leading experts in that field and our signals processing research expertise dates back 40 years – so we have the capacity to deliver the Australian Defence Force critical advanced capability."
A relatively new field, narrative visualisation brings data to life both qualitatively and by presenting a visual story about meaningful trends that can be rapidly understood and acted upon.
The process reveals trends, causal relationships and decisive events and has the potential to be applied in real-time combat situations to ensure better and more informed decision-making.
Director of the Australian Research Centre for Interactive and Virtual Environments Professor Bruce Thomas says UniSA's world-leading research in narrative visualisation will allow defence analysts to explore and analyse information and quickly make sense of what can otherwise be overwhelming amounts of data.
Industry partners for all of the projects will provide a vital pathway for the commercialisation of the research outcomes and the transfer of technology.
Grant for high tech equipment boosts research into human health and biology, advanced manufacturing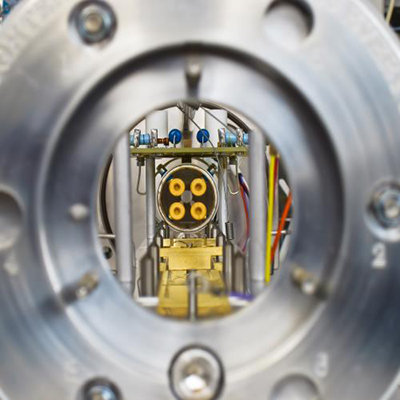 Researchers in South Australia will benefit from an investment of almost $1 million in mass spectrometry through the Australian Research Council's Linkage Infrastructure, Equipment and Facilities Grants for 2020.
As the administrating organisation, UniSA led the bid with Professor Peter Hoffmann as lead Chief Investigator for the new equipment, but researchers from across the state will benefit from the extra capacity to research a range of significant projects from unlocking biological processes that can lead to cancer, through to improving the quality and safety of food and wines and countering national security threats by advanced testing for explosives.
Bid leader Prof Hoffmann says the new infrastructure will be significant for researchers across the state.
"Mass spectrometry can accurately measure the mass of different molecules and can also quantify those molecules within a sample," Prof Hoffmann says.
"Even large biomolecules like proteins are identifiable and qualifiable by mass, which means that biologists can perform some important experiments using mass spectroscopy, adding new dimensions to their understanding of biological and chemical processes.
"This grant will help upgrade the capacity of the Protein Quantification Centre of South Australia expanding the centre to include three nodes, one at UniSA, one at Flinders University and one at the University of Adelaide, enabling researchers from all three SA public universities, the Australian Wine Research Institute and SAHMRI to access the technology.
"It's an important investment in South Australia and will be used by physicists, chemists, biologists, clinicians and engineers to enhance research across a wide range of areas from cancer and antibiotic research, through to food safety and forensics."
Australia Day recognition for UniSA's enterprising staff, alumni and friends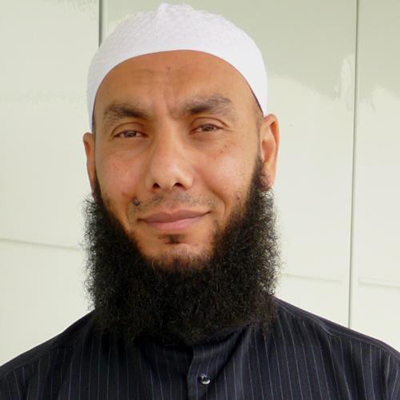 The founding director of UniSA's Centre for Islamic Thought and Education, Professor Mohamad Abdalla, has been appointed a Member of the Order of Australia AM in recognition of his contribution to Islamic education.
He was one of a number of UniSA staff, alumni and friends recognised in the Australia Day honours list for 2020.
Widely published on topics such as Islamic science, Islam in Australia and Islamic schooling in the West, Prof Abdalla is one of Australia's most respected Muslim leaders and has received many civic awards including the Ambassador of Peace Award.
UniSA Vice Chancellor Professor David Lloyd congratulated members of the University community who were recognised in the Australia Day honours.
"The wide group of alumni, staff, friends and donors who have been acknowledged in the Australia Day awards are a true reflection of the enterprising spirit that lives through our community – people whose approach to life is to contribute their knowledge and capacity to improving society," Prof Lloyd says.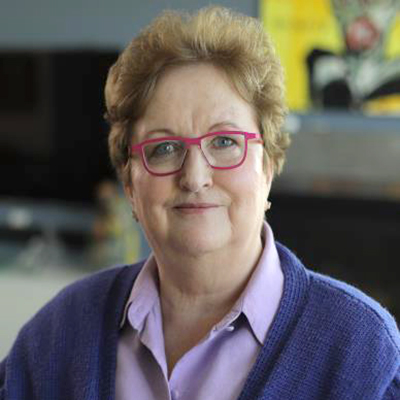 Alumna Amanda Vanstone was made an Officer of the Order of Australia. Vanstone earned a Graduate Diploma of Legal Practice from UniSA in 1984 to complete her legal education. Since leaving her career in politics and diplomacy, she has launched a media career, is an active contributor to a range of boards and associations, including Chair of the Anne and Gordon Samstag Museum of Art. UniSA acknowledged her contribution to the community with a special Alumni Award in 2018.
Former UniSA Council member, lawyer and company director of several government and not for profit boards, Terry Evans, was awarded an AM for his services to education, the law and health.
Other AM recipients include graduates Jenny Richter and Tracey Whiting. Recipients of the medal of the Order of Australia, OAM, include alumni and donors Peter Carter, Andrew Peake, Barbara Sax, Gary Schulz, Jan Sutherland and Peter Wallace. Jan Cornish received the Public Service Medal.
See the full list on the UniSA website.
ANNOUNCEMENTS
Coronavirus updates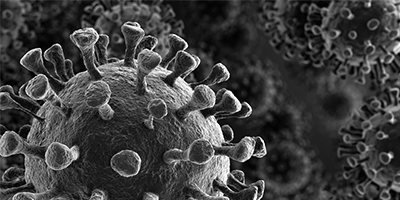 UniSA Vice Chancellor Professor David Lloyd has written to all staff and students to keep them informed about the novel coronavirus (COVID-19) situation following the WHO categorisation of the event as a global health emergency, and provide information about the University's ongoing response.
Regular updates will be published on UniSA's Media Centre, including copies of emails to students and staff.
Visit the UniSA Coronavirus updates page for the latest information.
Australia's first space incubator seeks global applicants for 2020 program
UniSA's Innovation & Collaboration Centre (ICC) is now accepting applications for its 2020 Venture Catalyst Space program.
As Australia's first space incubator, the program forms part of the state government's $4 million Space Innovation Fund which is delivered by global partners including the South Australian Space Industry Centre and the International Space University.
Now in its third year, the program supports space startups to validate and test their products side by side with South Australia's growing space industry, creating a thriving ecosystem and complementing the work of the industry's existing 60+ space industry companies, and the Australian Space Agency, which calls Adelaide home.
The program is aimed at creating a competitive and globally recognised space sector in South Australia, and in 2019 had companies from Canada, India and Australia take part.
The companies taking part in 2019 were Astrogate Labs (India), Lux Aerobot (Canada), FireFlight (South Australia), Nano Spaces (South Australia) and Aeon (by Lookinglass) (South Australia). Each received funding, workshops, mentoring and introductions to the Australian space industry as well as a world-class workspace for the duration of the program.
Working closely with the ICC's industry partners and Entrepreneurs in Residence, Kirk Drage, Richard Turner and Terry Gold, with a network of expert advisers, the companies were able to test and develop their ideas.
ICC Associate Director Jasmine Vreugdenburg encourages companies from across the global space industry to apply.
"Since launching the program we have supported ten companies to build out their minimum viable product, raise funds and develop partnerships with both research and industry in Australia," Vreugdenburg says.
"South Australia is home to a rapidly growing space industry, and we are once again seeking applications from local and international companies wanting to develop their networks and business ideas here."
Applications now open for the 2020 intake via icc.unisa.edu.au and will close on 23 March (international applicants) and 23 April (Australian applicants).
The program will run from June to December.
Orientation 2020
Orientation will be held on each of UniSA's campuses during the final week of February.
As part of orientation activities, new students get to attend an information session to learn about their program requirements, the chance to check out their home campus and facilities, meet their tutors and lecturers, and connect with those studying the same degree.
New students will also be provided a free lunch, with entertainment on every campus.
Details are available on the UniSA Orientation website.
End of an era with deaths of key SA School of Art staff
UniSA has acknowledged the passing of an era, with the recent deaths of key staff who taught at the South Australian School of Art during some of its most formative years.
Former UniSA lecturer and distinguished artist, Franz Kempf AM, died earlier this month.
Kempf was born in Melbourne in 1926 and studied at the National Gallery of Victoria Art School and in Italy and Austria. In England he worked as a film designer with Richard Macdonald and was associated with Peter Blake, Joe Tilson, Ceri Richards and Keith Vaughan. Vaughan had an influence on Kempf's work of the 1960s.
He was senior lecturer in printmaking at the South Australian School of Art from 1973 to 1981, based at the former Stanley Street campus. SASA is part of UniSA.
Kempf went on to be a guest lecturer at the Slade School of Fine Art, University of London and the Edinburgh College of Art and has participated in more than 90 one-man invitation exhibitions in America, Israel, Germany, Poland and China.
UniSA Vice Chancellor Professor David Lloyd says Kempf was a much-valued senior lecturer during an important era for printmaking in South Australia.
"From all reports Franz was an inspirational lecturer who also was key to historic developments in South Australian art and beyond," Prof Lloyd says. "Although we were all deeply saddened to hear about his loss, it was a great loss to the art world too.
"It seems such a tragic time for that world, with the recent loss too of his colleagues Brian Seidel and Milton Moon. They were the last of that historic group and time."
In 1964 Kempf was elected as a Fellow of the Royal Society UK and in December 2002 was awarded The Member of the Order of Australia Medal for his contribution to the arts.
APPOINTMENTS
Leaders appointed to oversee new academic units
Six executive deans and six general managers have been appointed to lead UniSA's new academic units.
UniSA is introducing a program-focused organisational structure as part of the University's strategic plan – Enterprise25.
The newly appointed leaders of UniSA's Academic Unit structure, executive deans, are:

The process to recruit an executive dean for UniSA Clinical and Health Sciences is underway.
In addition, UniSA has appointed six general managers:
An internal and external recruitment process is underway for the position of general manager of UniSA Justice and Society.
The appointments will take effect from the introduction of the new structure on 6 April 2020. In the interim, the executive deans elect will be working closely with senior management to refine the operational model and executive staffing profiles for the new Academic Units. General managers elect will be working closely with the Executive Deans elect to lead the development of the substructures, governance arrangements, and key processes for the Academic Units.
Recruitment for the deans of research and deans of programs across the seven Academic Units are also in progress.
UniSA Vice Chancellor Professor David Lloyd and Provost & Chief Academic Officer Professor Allan Evans said the new executive deans were "an exemplary group of academic leaders, "able to articulate to the selection panel a clear vision for their respective academic units and comprehensive strategies for ensuring a highly effective transition".