Students tackle some of life's big questions in new MOD. podcast
By Adam Joyce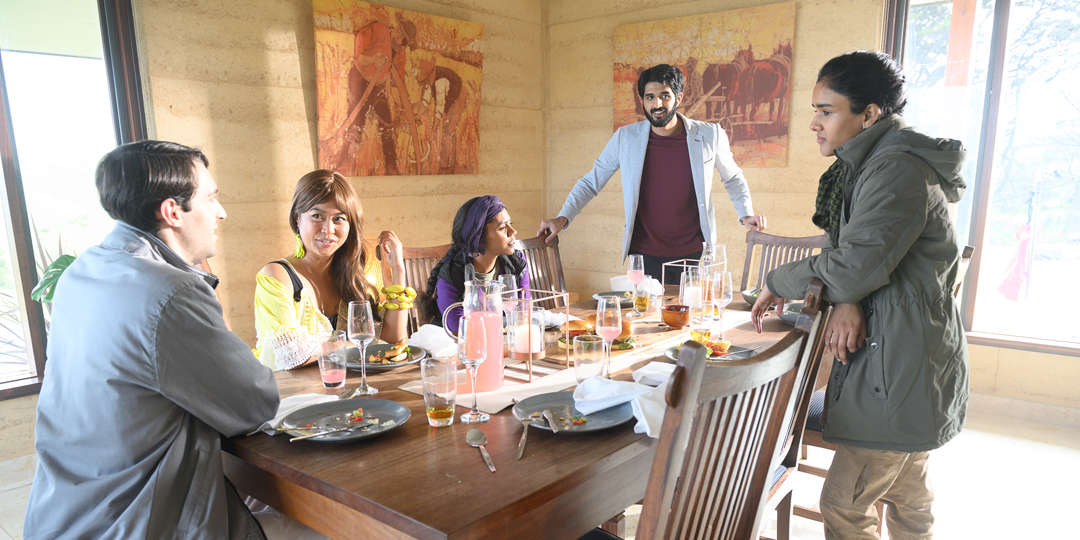 COMMUNITY
The ethical implications of wearable health monitors, altering human genetics, the impact of automation, adapting to climate change and preparing for life in space – these are just a few of the big issues explored in a new UniSA podcast series.
A new season of MOD.'s podcast, MOD.Cast, has been launched to accompany MOD's Seven Siblings from the Future exhibition.
The seven new episodes were developed by UniSA journalism students Anna Day, Meika Bottrill and Madina Jaffari through a podcast internship.
The students received training in digital content creation and the series was produced by Radio Adelaide's Podcast Works program.
Premised on the idea that the future will come from the choices made today, each episode introduces one of the seven siblings and explores their vision of the future.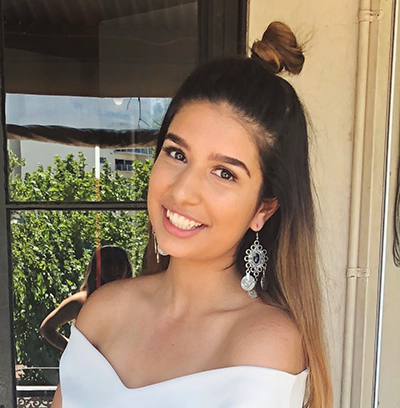 Final-year journalism student Meika Bottrill says they researched, undertook interviews, edited and wrote the scripts for the series, with lots of help and guidance from UniSA staff and Radio Adelaide.
"The podcast was one of the most in-depth projects I have worked on and there is something so satisfying about seeing your original ideas develop into a finished product," Meika says.
"All of my interviews were incredibly eye-opening … however, my interview with UniSA entrepreneur in residence Terry Gold was so insightful. As a journalism student, the future of work can be a fairly bleak topic – however Terry Gold encourages the idea of creating your own business and in Mia's episode you can listen to him discussing what the future of employment may look like."
One thing she found surprising from her interviews was the relevancy of "climate refugees".
"It is a simple concept but it had never occurred to me that people may need to start fleeing their homes due to the effects of climate change," Meika says. "It is something so prevalent, especially due to the recent bushfires and devastation our country has experienced."
But overall she says the podcast-making experience, and the messages she took from interviewees, were positive.
"While there are so many devastating things happening globally, I think it is so important to provide a positive viewpoint on the future of Australia in order to inspire and encourage others.
"Things may look bleak now but if we stick together and work hard we can create a future we want to live in."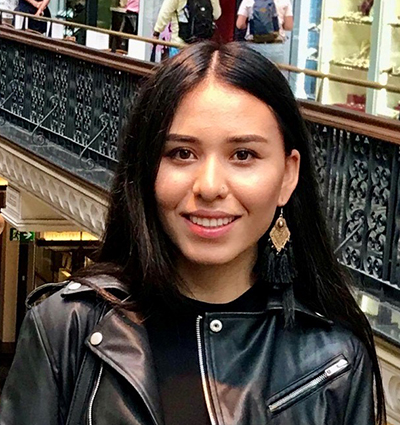 Fellow student Madina Jaffari says the most enjoyable part was getting to meet a range of people from different walks of life, including the Lord Mayor of Adelaide Sandy Verschoor.
"It opened my mind to this idea that you can approach anyone, you can ask anyone any question without doubting yourself … I got a lot of confidence out of it," she says.
Madina did interviews for the podcast just before the Australian bushfire crisis and although one of the experts she interviewed was talking about the year 2050, predictions about increased bushfires became a reality shortly after.
"I also had no idea how much of an impact climate change has on the food security of Australia," she says. "When I was talking to a professor about biosecurity, it hit me how much one thing can affect the other – for example the impact of the bushfires on farming and local produce."
Director of MOD. at UniSA, Dr Kristin Alford, says the current exhibition, Seven Siblings from the Future, offers visitors a great deal to think about in relation to how we live in the world.
"The exhibition not only poses some big questions about the environment, about industry, employment and society, but also how who we are as individuals, our values and ambitions, influences the direction of society," Dr Alford says.
"I am really excited about the MOD.cast series we have developed with UniSA students and Radio Adelaide," Dr Alford says.
"Named for the exhibition, the Seven Siblings from the Future podcast draws on the research and ideas of local and national experts and explores their thoughts on how we'll live in the not too distant future.
"They talk about everything from how we need to build the cities of tomorrow, the foods we'll eat the jobs we will have and even consider if we will be taking the next big step to living on new planets or in space."
The first two episodes are now available on all your favourite streaming platforms, with a new episode added each week. More details can be found on the MOD. website.