From the Vice Chancellor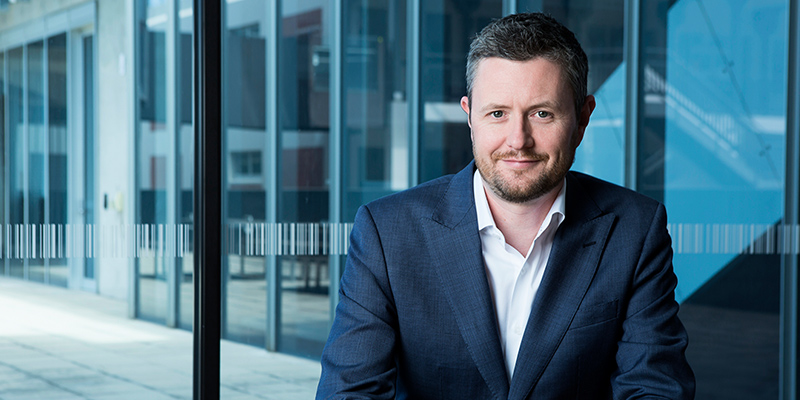 INSIDE UNISA
Despite a growth in nationalism and the imposition of tariffs between nations that is slowing down global trade, globalisation is still fundamental to how the world works. And for that we have to thank the digital world where the 21st-century economy lives.
For good or bad, we are more exposed to a global culture of ideas than we have ever been, and we are only becoming more global as a result.
To be a global citizen means you develop cultural awareness and empathy of all the people that surround you to better prepare yourself to thrive in this increasingly borderless community.
University is a first step into a globalised career environment. As such, it is a safe place to broaden your circle of friends, access different opportunities and experiences and, by learning different cultural perspectives, break down artificial barriers between people. You get to build a community. A global community in a local place. A UniSA community in this case.
We're about to welcome onto campus several thousand new students, most of whom are local but with a strong cohort of people drawn to Adelaide from more than 75 nations. We will welcome folk from Rose Park to Rosewater, from Gawler to Glengowrie and parts east, west, north and south of there. They'll come from country South Australia, the borderlands of Victoria and from India, Hong Kong, Vietnam, Malaysia, Sri Lanka, Nepal, Pakistan, Taiwan and Kenya as well.
As the 2020 academic year begins, initially there will be some missing faces from the student body. Around half of our Chinese students, through absolutely no fault of their own, have had to delay their plans to begin a new year with us because of the Coronavirus (now named COVID-19).
We will miss them. Australia's ties with China run long and they run deep. Chinese people have been migrating to Australia since the mid-19th century and now Mandarin is the second most spoken language in Australia after English. China now is Australia's largest two-way trading partner in goods and services and our biggest services export market. Last year alone more than 200,000 students came from China to study in Australia and over 1.4 million tourists came to see what was so special about the country. So close have our cultural ties become that there are more than 100 sister-city and sister-state relationships between Australia and China.
So while some of our Chinese students are temporarily held back by the government's border restrictions, we are looking out for them. We're in touch with each of them and are exploring study options for them ahead of their return. We hope that they are able to join us here on campus as soon as possible. It is a less vibrant campus without them.
We are all headed into a brand new academic year that's filled with new opportunities. It will be great when we are all together, finally, to enjoy the possibilities.
Professor David Lloyd
Vice Chancellor and President