Achievements and Announcements
ACHIEVEMENTS
ANNOUNCEMENTS
APPOINTMENTS
ACHIEVEMENTS
New space age technologies to boost the power of small satellites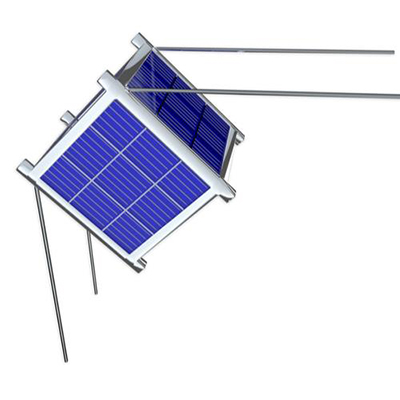 Two key UniSA research development projects that will add to the capacities of small satellites have won support in the latest round of South Australian Defence Innovation Partnership Cooperative Research Grants.
UniSA secured two out of six of the grants and is a collaborator on three other grants awarded.
Research Fellow at UniSA's Future Industries Institute (FII), Dr Kamil Zuber, says the development of freeform optics for small satellites will expand intelligence, surveillance and reconnaissance (ISR) capacity and capability for space satellites.
"The emerging technology of freeform optics, where mirrors can be designed and manufactured to take on complex shapes, allows us to produce large fields of view in smaller packages – which is a powerful adaptation for the new generation of small satellites that are in rapid development," Dr Zuber says.
"And with the capacity to produce these mirrors via additive manufacturing – also known as 3D printing – this is a technology with the potential transform the way space missions are designed."
UniSA researchers will also collaborate with DST Group, Amaero, SMR and the University of Adelaide to prototype and validate durable coatings for freeform optical components used for small space satellites.
The second project being led by FII Research Fellow, Associate Professor Craig Priest, will address concerns in the Space Capabilities (Defence White Paper 2016) to develop satellite systems that can withstand and respond to adverse events.
"With several hundred small satellites launched every year, space is becoming crowded and hostile," Assoc Prof Priest says.
"Satellites need to be smaller, more agile, and more energy efficient, with on-board thrust mechanisms that also have minimal hardware. Our research will be focused on nanofluidic thrusters which can offer a solution to those challenges."
And with the DST Group, the University of Adelaide, and industry partners – Inovor Technologies, ULVAC Inc. and Nano Spaces – work will focus on commercialising the devices for defence, including manufacturing and testing of prototypes.
Another two recipients of the grants, Canadian startup Lux and local startup Voxon were past participants of the Venture Catalyst program run by UniSA's Innovation & Collaboration Centre.
Each research development project has received $150,000 to push the frontiers of scientific knowledge in the space sector.
UniSA is also a key partner in three other successful grants awarded in the latest round of funding, boosting the University's contribution to innovation in defence and national security research and development.
For more details, read the media release.
Researchers awarded $2.8 million for new projects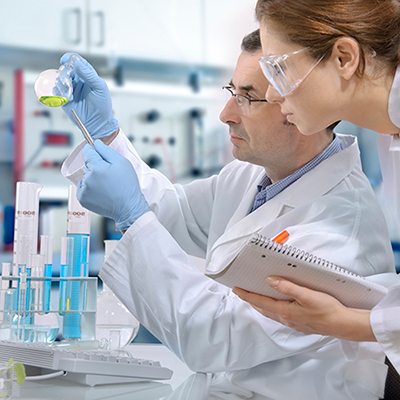 New research funding awarded to UniSA will help advance stem cell development, boost food production, promote inclusivity in schools and reveal the impacts of childhood emotional abuse, among other projects.
Federal Education Minister Dan Tehan recently announced that eight UniSA researchers have collectively secured $2.8 million for six ARC Discovery projects and two Linkage projects.
ARC Discovery grants have been awarded to the following researchers:
ARC Linkage grants have been awarded to the following researchers:
Marine ecologist Dr Zoë Doubleday named a science superstar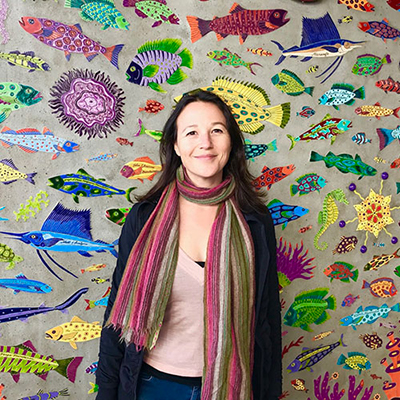 UniSA marine ecologist Dr Zoë Doubleday has been named a "Superstar of STEM" for her work to develop more sustainable seafood, improve ocean health and make science more accessible.
Dr Doubleday is among 60 female scientists recognised nationally by Science & Technology Australia to celebrate the country's most inspiring women working in STEM, who are smashing the stereotype of "an old man in a white lab coat".
Her research is focused on using geochemical tools to unlock the environmental histories of marine animals to identify better methods to track the provenance of seafood and combat seafood fraud. She also has a long history working with octopus to support their sustainable management.
Dr Doubleday, an ARC Future Fellow at UniSA's Future Industries Institute, is renowned for her science communication work, giving 70 media interviews across 15 countries in the past five years alone, promoting the environment, marine ecology and accessible science.
Encouraging scientists to drop academic jargon and write in a more engaging style, Dr Doubleday hopes to extend scientific readership beyond the tiny proportion (0.3 per cent) of papers that reach the media and outside world.
"As a Superstar of STEM, I want to show people the amazing, but largely hidden, world of STEM that is helping to make Australia, and the rest of the globe, a better place," Dr Doubleday says.
"I would also like to congratulate and thank STA for creating such an incredible program that is breaking ground in making STEM a profession where diversity (and diversity of ideas) is truly represented."
Congratulating the STEM superstars, Science and Technology Australia Chief Executive Officer Mischa Schubert said the program gave women in STEM stronger skills and confidence to step into expert commentary roles in the media.
"It's hard to be what you can't see," she said. "Women are still seriously underrepresented in STEM leadership roles."
Dr Doubleday has received multiple awards, including being named a 2017 SA Young Tall Poppy and Thinkable's inaugural Peer Prize for Women in Science. She was also a finalist for The Advertiser's inaugural Women of the Year Awards in 2019.
UniSA Deputy Vice Chancellor: Research and Enterprise, Professor Marnie Hughes-Warrington, described Dr Doubleday as "an outstanding young scientist, who is undertaking game-changing research into the health of our oceans and inspiring the next generation to pursue science".
Three UniSA staff receive Winnovation Awards
Three UniSA staff have been honoured in the seventh annual Winnovation Awards, which recognise South Australian women making innovative contributions across a range of fields.
UniSA's Dr Manuela Klingler-Hoffmann, Tanya Weiler and Katie Gloede were honoured at a virtual ceremony in early December, with the Innovation and Skills Minister David Pisoni, Women In Innovation president Nicole Swaine and ABC presenter Ali Clarke, addressing more than 200 online attendees.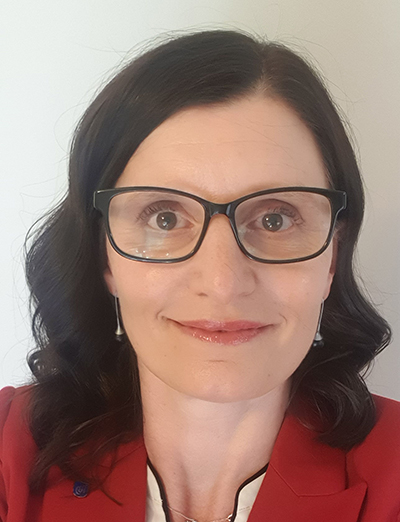 Dr Klingler-Hoffmann, a cell biologist and biochemist with UniSA's Future Industries Institute, received The Science Award for her work in developing personalised medicine approaches to the treatment of ovarian cancer.
"The vision of personalised medicine is to offer patients treatments that specifically target their condition," Dr Klingler-Hoffmann says.
"I'm developing disruptive laboratory technology to make this a reality for women with ovarian cancer."
Dr Klingler-Hoffmann's team has developed a technology that provides the capability to screen cells from individual patients for responsiveness to different chemotherapeutic drugs under laboratory conditions. The approach is purposefully designed to be rapid, robust and reproducible, with the ability to provide actionable data within a clinically relevant timeframe of 72 hours or less.
"The output can assist oncologists to make evidence-based decisions about which drug or drug combination is going to be effective for each patient," Dr Klingler-Hoffmann says.
This patent-protected technology has been supported by a Slingshot fund from UniSA Ventures, and Dr Klingler-Hoffmann is working closely with UniSA Ventures towards commercialising this technology to help patients find the right therapy for them, the first time every time.
Tanya Weiler is creator of The Aboriginal Pathway Program (APP) at UniSA, and her work boosting university participation of South Australian Aboriginal students, particularly those from regional and remote areas, saw her receive The Social Impact Award.
"Alongside the delivery model which supports students to study 'as a community, in the community' I have built respectful relationships with Aboriginal scholars, students and communities to enhance participation of Aboriginal students across South Australia," Weiler says.
"With over 260 students, the APP has increased participation of Aboriginal students at UniSA by 20 per cent. The first APP completers are finishing their undergraduate degrees this year."
Katie Gloede received The Maths and Data Award for an innovative program she has developed with the Adelaide Football Club, called STEMfooty. The program is designed for schools, and uses AFL to engage the interest of students, in particular female students, in the STEM curriculum and related career pathways.
"STEMfooty is a bespoke program designed to address the significant growth in STEM-related jobs and the continued decline in student engagement in Science, Technology, Engineering and Mathematics, particularly in female cohorts," Gloede says.
"I am very thankful for the support of the AFC and Adelaide Crows Foundation for funding and providing me the opportunity to develop a program on their behalf."
Pain Revolution program wins national community engagement award
A UniSA-led movement to change how people understand pain has won a national award for excellence in community engagement.
UniSA's Pain Revolution program was established in response to the significant social inequity regional and rural communities experienced to access best treatments for the management of persistent and chronic pain. Pain Revolution is a large collaboration of researchers, clinicians, people with lived experience, peak bodies and industry partners, who share the vision that all Australians have access to the knowledge, skills and local support to prevent and overcome persistent pain, by building capacity to provide ongoing community education and local support to overcome persistent pain.
The Pain Revolution won the Engagement Australia 2020 Excellence Award for Community Engagement, which recognises outstanding collaborations between communities, higher education and industry for societal benefit. Emphasis is placed on partnerships that engage rural, regional, urban, disadvantaged or marginalised groups in Australia and New Zealand.
The Pain Revolution team at UniSA includes Professor Lorimer Moseley, Tracy Jones and Angie Clerc-Hawke.
Engagement Australia chair and president, Professor Jim Nyland, says the awards identify and celebrate the transformative engagement activities undertaken by universities that demonstrate far-reaching impact and innovation in Australia and New Zealand.
"There has never been a more important time for Australian universities to become deeply engaged with their communities, and to align these transformational operations with their strategic priorities – from research and industry engagement to the health and wellbeing of the communities in which they serve," Prof Nyland says.
The inaugural awards attracted 124 submissions from 35 universities across Australia and New Zealand.
Thermal energy storage the key to reducing agricultural food pollution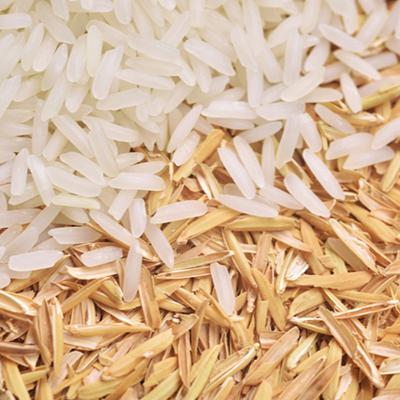 UniSA thermal energy researcher Professor Frank Bruno has been awarded almost $1 million by the Federal Government to find a solution to agricultural pollution in Australia and India.
Prof Bruno, South Australian Energy Chair at UniSA's Future Industries Institute, will lead a collaborative project with India's biggest private university, LPU, to develop a renewable energy-driven food processing and drying system which alleviates both pollution and landfill issues in both countries.
India is the largest global producer of food, while Australia is one of the world's largest food exporters.
The three-year $977,585 project is being funded by the Australia-India Strategic Research Fund, announced in December by the federal Industry, Science and Technology Minister Karen Andrews.
According to the World Health Organization, India has nine of the top 10 cities with the highest air pollution in the world, partially due to agricultural waste burnt by farmers in the field, rice husks in particular, which are a major food source for the country.
Prof Bruno's research focuses on developing high temperature, electrically charged thermal energy storage (ECTES) which can provide heated air for drying, replacing fossil fuels.
Previous studies show that this system, driven by solar PV, can meet more than 80 per cent of energy requirements at half the cost of LPG.
The technology will not only cut air pollution and agricultural waste landfill, but also reduce food manufacturers' costs, Prof Bruno says.
"Shifting towards this solution will undoubtedly result in significant amounts of biomass which can then be converted into high-value renewable biofuels," Prof Bruno says.
The project will build on existing research on high temperature ECTES being undertaken by Prof Bruno and his team at UniSA's Mawson Lakes Campus, as well as a current project to improve the shelf life of milk.
Two UniSA researchers cited among world's best
Two researchers from UniSA Allied Health & Human Performance have been named in the top 1 per cent of the world's researchers.
Professor Tim Olds' latest research looks into what makes the "best day" to maintain good health and was named in the Most Cited Academic list in 2019 and again in 2020.
Professor Carol Maher has also been named in the list for the first time. She has been researching contemporary methods for improving daily activity in adults and children to sustain good health.
The 2020 list by Clarivate Web of Science recognises researchers when they have authored multiple highly cited papers in their field (top 1 per cent papers).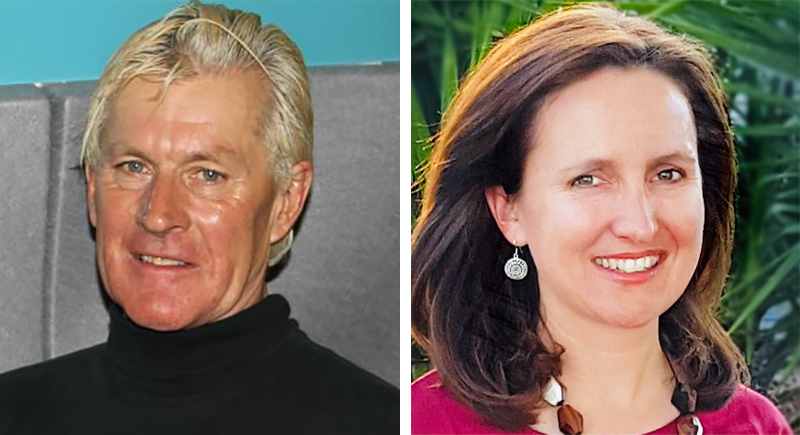 High accolade for UniSA journalism student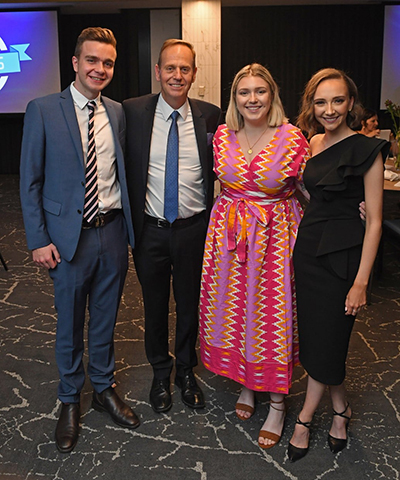 UniSA journalism student Jasmin Teurlings has been named SA Press Club's Student Journalist of the Year.
Jasmin is a final-year journalism student with a stellar GPA of 7. Her work for the University's journalism program's publication, On The Record, and with the ABC, have provided her with excellent insights into news and news values, but her intense interest in current affairs and the arts, and her work ethic, were especially recognised by the Press Club's award. Jasmin also completed a successful internship in the UniSA News and Communications team.
Two other UniSA students were finalists: On The Record editor Nikita Skuse's work was rewarded with a Highly Commended award, while Dylan Smith received a Commendation.
Nikita Skuse was especially busy during November, conducting interviews with candidates for executive news positions with On The Record for 2021.
The new editorial executive is: Editor Helen Karakulak, Deputy Editor Eva Blandis, Chief of Staff Jordan White, Chief Sub Michelle Wakim, Social Media Editor Natalie Chow Ern, and Mulitmedia Editor Marco Krantis.
Professor Debra Rowett elected president of national pharmacy education body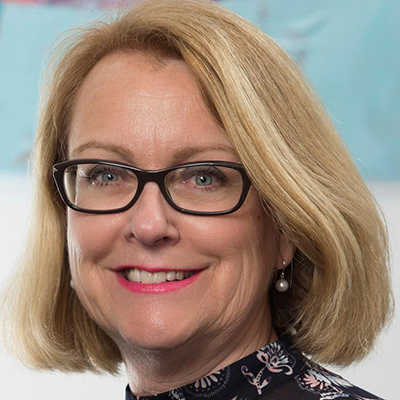 The Council of Pharmacy Schools Australia and New Zealand (CPS) has elected UniSA's Discipline Leader: Pharmacy External Relations, Professor Debra Rowett, as its new president.
Prof Rowett was elected to the role at the council's AGM in November, along with other office bearers who will hold their positions for three years.
The goal of the Council of Pharmacy Schools Australia and New Zealand is to promote and advance high quality pharmacy education to meet the current and future needs of stakeholders.
Celebration of UniSA research achievements in 2020
The outstanding work of researchers from across the University, as well as the staff who support them, have been recognised in the 2020 UniSA Research Awards.
The Research Awards celebrate research achievements in what has been an extremely challenging year and recognise staff who demonstrate the University's core attributes. There are categories for research excellence and professional excellence. Some categories featured two winners.
The awards were presented by UniSA Deputy Vice Chancellor: Research and Enterprise Professor Marnie Hughes-Warrington by Zoom.
The winners in the research excellence category were:
Higher Degree Research Candidate
Paris Fouladian, UniSA Clinical & Health Sciences
Early Career Researcher
Dr Dot Dumuid, UniSA Allied Health & Human Performance
Mid-Career Researcher
Professor Michelle Tuckey, UniSA Justice & Society
Senior-Career Researcher
Professor Eva Bezak, UniSA Allied Health &Human Performance
Professor Benjamin Thierry, Future Industries Institute
Research Team Award
Australian Centre for Child Protection, UniSA Justice & Society (Professor Fiona Arney, Professor Leah Bromfield, Associate Professor Tim Moore)
The Australian Alliance for Social Enterprise (TAASE), UniSA Business (Professor Ian Goodwin-Smith, Dr Selina Tually, Dr Helen Barrie, Dr Debbie Faulkner, Dr Catherine McKenzie)
The winners in the professional excellence category were:
Up to HEO Level 7
John Denman, Future Industries Institute
Rana Moustafa, UniSA Justice & Society
HEO Level 8 and above
Richard Bennett, UniSA Clinical & Health Sciences
Professional Team Award
HDR Support Team, UniSA Clinical & Health Sciences (Dr Kirsty Turner, Hattie Li, Evonne MacMaster)
Media Team CMK (Candy Gibson, Annabel Mansfield, Dan Lander, Adam Joyce, Michele Nardelli, Emma Mellett, Rosanna Galvin, Sasa Sefer, Alison Hookway).
Tutor nominated for prestigious filmmaking award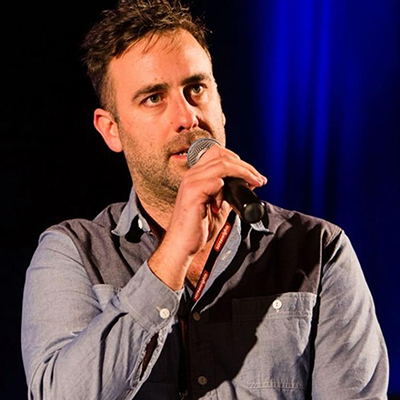 UniSA tutor and filmmaker Sandy Cameron has been nominated for a prestigious award from the Australian Academy of Cinema and Television Arts.
Cameron was nominated for the Byron Kennedy Award, which is selected by a jury of industry professionals and represents a high honour in the Australian filmmaking scene.
The award is presented annually and recognises the impact of Australian low budget genre film, shortlisting films that demonstrate "outstanding creative enterprise". The Infinite Man (2014), on which Sandy Cameron collaborated with Kate Croser to produce, was shortlisted for the accolade alongside 11 other independent films produced in Australia over the past decade. The film was written and directed by Hugh Sullivan and filmed in Woomera, South Australia.
Cameron's previous work has screened in official selections at Sundance, Venice International Film Festival, Toronto International Film Festival and South by Southwest. He is also a past recipient of an Australian Writers' Guild Award for his screenwriting. Cameron is a tutor in the Bachelor of Film and Television and the Graduate Certificate in Film and Television.
Images of Research 2020 People's Choice Winner
A thought-provoking photograph of repurposed waste floating in wetlands by a UniSA Masters by Research student has won the public vote in the University's 2020 Images of Research competition.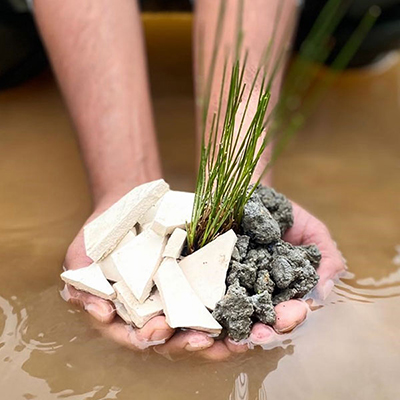 Thanusshan Packiyarajah's environmentally-focused image perfectly captures his research, which is focused on drinking water, wastewater and stormwater treatments. It demonstrates the effectiveness of construction and demolition waste used as a filter medium allowing plants to remove pollutants from urban water sources.
Deputy Vice Chancellor: Research and Enterprise Professor Marnie Hughes-Warrington announced the winning image on 1 December via UniSA's social media.
"Congratulations to Mr Packiyarajah for his award-winning image, we are very proud of your achievement," she said.
"Thank you very much to everyone who entered and voted in this year's competition. Once again, the outstanding images and videos submitted in 2020 represented the quality and breadth of research at UniSA".
UniSA's Images of Research can be viewed on the Images of Research website.
UniSA industry restructuring study honoured
A study by UniSA industry restructuring experts into best practice for coal-fired power station and thermal coal mine closures has been recognised at the NSW Planning Institute of Australia's Awards for Planning Excellence.
Authored by Associate Professor Sally Weller, Professor Andrew Beer, Jessica Porter and William Veitch in conjunction with Muswellbrook Shire Council, the study received the highest honour at the planning awards – The President's Award.
The study aimed to generate a concise list of goals, targets, measures and indicators, consistent with global best practice, that could provide a framework for guiding local communities through the social and economic transition of coal-fired power station and thermal coal mine closures.
"The report provided advice to a committee convened by Muswellbrook Council on how to go about managing the local repercussions of the impending closures of the Muswellbrook Coal Mine and the Liddell Power Station," Assoc Prof Weller says.
"The UniSA research team are thrilled to hear of the award and the well-deserved recognition of Muswellbrook Council's commitment to managing the local transition from coal dependence."
Muswellbrook Shire Council general manager Fiona Plesman acknowledged the global significance of the study in her acceptance speech for The President's Award.
"This is important work that not only will help the Muswellbrook Shire and indeed other areas of Australia, but also areas around the world that are facing transition from coal fired power," Plesman said.
ANNOUNCEMENTS
Explore new worlds at UniSA's creative student showcase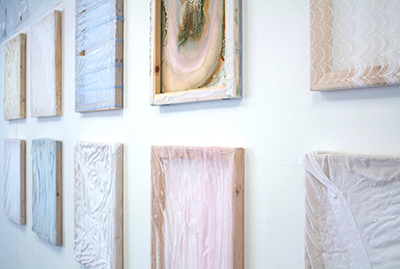 A showcase of work by UniSA students from across the creative disciplines is now available to view in an online exhibition.
UniSA's annual graduate exhibitions include art, architecture and design. The exhibitions feature diverse, speculative and inquisitive works from across all levels of these programs, from undergraduate through to higher degree by research outcomes.
This year's suite of virtual exhibitions has something for everyone, featuring interactive virtual tours, student profiles and digital catalogues available for download. Instead of wandering the halls of UniSA's studios in person, the University invites you to immerse yourself in the work of these graduating artists, designers and architects from the comfort of your home.
The tours and portfolios will be made available on a rolling basis throughout December and remain accessible into the new year. Head to the Creative Events page to find out what's on and how you can get involved.
APPOINTMENTS
Sandy Ortmanns joins UniSA as Defence and National Security Officer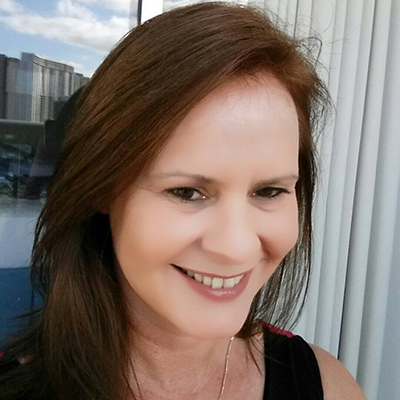 UniSA has appointed its first Defence and National Security Officer.
In early December, Sandy Ortmanns joined UniSA in the newly created role.
Ortmanns is now responsible for all security matters relating to defence research and education across UniSA. This includes the development and implementation of appropriate security governance and risk management across University functions to meet industry security requirements and applicable to the University more broadly.
Ortmanns has extensive expertise in defence security, having worked for both the Department of Defence, in the Capability Acquisition and Sustainment Group, and in private enterprise, with BAE Systems.
"I'm looking forward to an exciting and challenging career with UniSA by drawing on my experience in implementing and fostering a positive security culture," Ortmanns says.
With more than 13 years' experience working at BAE Systems, Ortmanns had carriage of the security aspects of such projects as Over the Horizon Radar and the AIR 5077 Wedgetail Program. She is well versed in managing the physical security of facilities and their occupants and her work will improve the security posture of UniSA labs and other research facilities, along with its personnel.
Professor Marnie Hughes-Warrington says Ortmanns' role will extend beyond defence security.
"Sandy will work across the University to support staff in advancing their ideas and exploring how they can work collaboratively with Australian and international partners within the context of often complex relationships whilst also protecting our intellectual property," Prof Hughes-Warrington says.
"The role will undertake UniSA's commitment to obtaining Defence Industry Security Program (DISP) accreditation, for which I am the Chief Security Officer. I thank Dr Andrea Parks of the Defence and Space portfolio for her role as acting officer for the DISP project."