Achievements and Announcements
ACHIEVEMENTS
ANNOUNCEMENTS
APPOINTMENT
ACHIEVEMENTS
$1.9m awarded to researchers to solve some of Australia's most pressing issues
Researchers on five UniSA-led projects have won Federal Government funding to investigate some of Australia's key priorities in the economic, commercial, environmental and cultural spheres.
A total of $1.9 million in Australian Research Council (ARC) Discovery Projects has been awarded to the following researchers, starting in 2020:
The projects are part of a national pool of $285 million in funding announced by the Federal Education Minister Dan Tehan for 660 new research collaborations to start in 2020.
UniSA's human activity expert named one of the world's most cited academics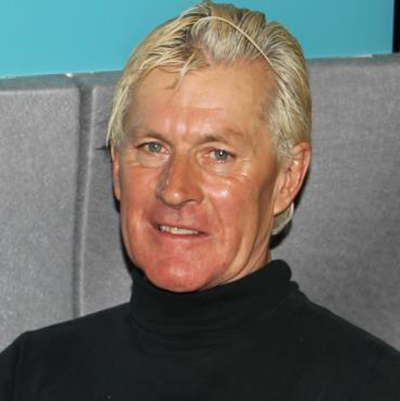 A UniSA life sciences researcher who identified what makes up the "Goldilocks" day of human activity for good health and described "takeaway sports" such as skateboarding as the next big thing, Professor Tim Olds, has been named in the Web of Science Group Clarivate Most Cited Academics of 2019.
Expert in time use, anthropometry and the interplay between fitness, fatness and physical activity and its influence on health outcomes, Prof Olds' latest research interests revolve around 24-hour activity patterns and how they influence health and wellbeing in children and adults.
"When people start a new exercise or activity regime, they have to give up time from something else in their lives," he says.
"We have identified there are three 'time reservoirs' that adults dip into when they need time for some new activity – time spent sleeping, watching TV or doing chores – and there are health consequences when you borrow time from those reservoirs to complete your new activity – some good and some bad.
"The research is also showing more clearly than ever, that there is a best and worst day in terms of activity for both adults and children.
"For adults, a 'Goldilocks' day, where the balance between rest and activity is just right, comprises six to nine hours sleep, nine hours or less of sitting and the rest of your time on your feet."
He says the worst day for health will involve fewer than six hours of sleep, sitting for more than 13 hours and moving for fewer than four hours.
Prof Olds says he is pleased to see research from his team so widely recognised globally.
"This field of research, looking at how lifestyle and activity influence every aspect of our health and wellness across our lifetime is quite rich and I'm lucky to work with a team of extremely talented researchers who are providing a strong evidence base for the relationships between activity and physical and mental health outcomes."
The result places Prof Olds' research in the top one per cent of most cited works in the field of social sciences. The full list of cited researchers can be found on the Web of Science Group website.
Biomedical engineer wins prestigious grant to tackle global health issue for pregnant women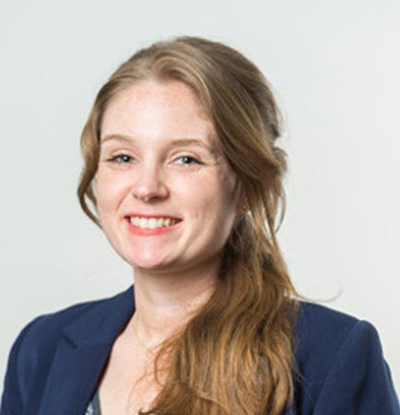 UniSA biomedical engineer Dr Marnie Winter has been awarded US$100,000 from the world's largest private foundation to help better understand and tackle a condition which kills 76,000 women and 500,000 babies each year.
The international team led by Dr Winter has received funding from the Grand Challenges Explorations, an initiative of the Bill & Melinda Gates Foundation, to explore cutting-edge nanotechnology and bioengineering approaches to address preeclampsia, one of the most common complications in pregnancy.
Preeclampsia is characterised by high blood pressure and affects more than 10 million women each year (5-8 per cent of all pregnancies), which especially in low-income countries can have catastrophic consequences and put both mothers' and babies' lives at risk.
Current treatments for preeclampsia include reducing the mother's blood pressure but these only mitigate the symptoms and don't address the cause, Dr Winter says.
"At the moment the only way to definitively treat preeclampsia is to deliver the baby, but we now know that the consequences of the condition can last long after giving birth."
Dr Winter and her team, including Professor Benjamin Thierry who heads the UniSA Future Industries Institute bioengineering group, and researchers from the University of Adelaide and University of Toronto, will investigate the use of tiny drug carriers to treat – and even prevent – preeclampsia and its complications without affecting the fetus.
The team hopes to develop a treatment based on HDL, or "good cholesterol", which can carry molecular drugs and naturally bind to the placenta and blood vessels which are damaged in preeclampsia, effectively targeting preeclampsia pathways.
A significant challenge is the lack of in vitro models that recreate what happens during preeclampsia, says Prof Thierry.
"We will therefore bioengineer advanced models of the placenta that will hopefully provide new insights into the condition and accelerate the development of treatment," he says.
A focus of the 18-month project is to develop potential treatments compatible with low resource and/or remote settings, including regional Australia and low-income countries which often suffer the most severe consequences of the disease.
Research provides new hope to treat pancreatic cancer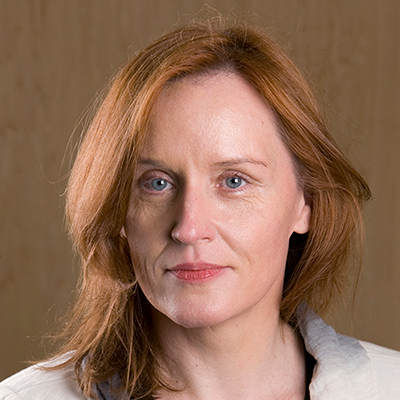 UniSA researchers have been awarded $100,000 to trial new treatments targeting one of the most lethal cancers in Australia – pancreatic cancer – which kills 80 per cent of patients within 12 months.
The Avner Pancreatic Cancer Foundation announced the funding on World Pancreatic Cancer Day.
A research team, led by UniSA Professor of Medication Radiation Science Eva Bezak, aims to use radioisotopes emitting alpha particles to target and kill pancreatic cancer cells.
Antibodies linked to radioisotopes emitting high energy particles are showing promise as a valuable treatment for a range of cancers, Prof Bezak says.
"This therapy, known as radioimmunotherapy, can target and kill cancer cells whilst sparing most normal cells. By minimising damage to normal cells, the likelihood of side effects from the therapy is reduced, increasing a patient's quality of life during treatment."
Current research into radioimmunotherapy in pancreatic cancer is limited. The project team aims to address this by developing a new radioimmunotherapy agent which uses a different radioactive isotope than previously used in pancreatic cancer. The new radioactive isotope also lives longer in the body, allowing the radioimmunotherapy agent more time to target and kill cancer cells.
Prof Bezak says she expects the new agent will be more effective at killing the cancer cells than other previously used radioisotopes, however it needs to be tested and evaluated.
"We will determine the safety and feasibility of a new radioimmunotherapy agent for the treatment of pancreatic cancer and monitor its effectiveness."
If the radioimmunotherapy agent is shown to be effective in killing cancer cells, Prof Bezak's team will test the agent in preclinical models of pancreatic cancer.
The grant is a part of a total $600,000 raised by the Avner Pancreatic Cancer Foundation to be awarded equally to six pancreatic cancer scientists in Australian research institutions.
Pancreatic cancer is one of the most lethal cancers with a current five-year survival rate of just 9.8 per cent, and four out of every five patients diagnosed face a median survival of less than 12 months.
UniSA researcher named best wine educator
A UniSA researcher has been named Australia's best wine educator at the 2019 Wine Communicator Awards.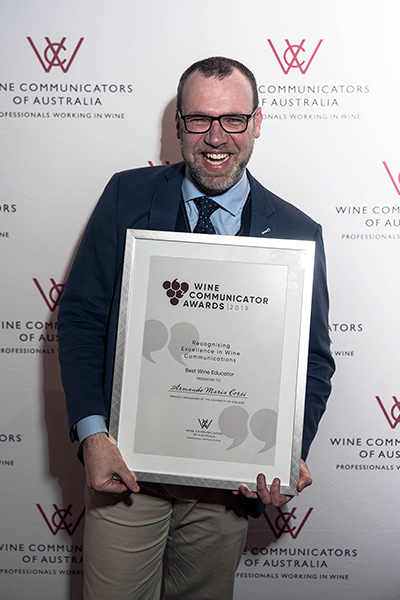 The annual Wine Communicator Awards recognise outstanding contribution to, and excellence in wine communication, with the Best Wine Educator category acknowledging a proven ability to communicate and impart wine knowledge in an engaging and formal education-based manner, both in writing and face-to-face formal workshops or classes.
UniSA Business School Associate Dean for Research Education and Senior Marketing Scientist at Ehrenberg-Bass Institute for Marketing Science, Associate Professor Armando Maria Corsi, was presented the award at a ceremony in Sydney on 13 November.
Assoc Prof Corsi, whose key area of research is the analysis of consumer behaviour particularly towards wine and other premium foods and beverages, has been a finalist in the awards previously.
He says it was a great honour to be named Best Wine Educator.
"Thank you to all of my colleagues and staff who helped me in teaching, research, and industry engagement this year," he says. "I couldn't have made it without your help."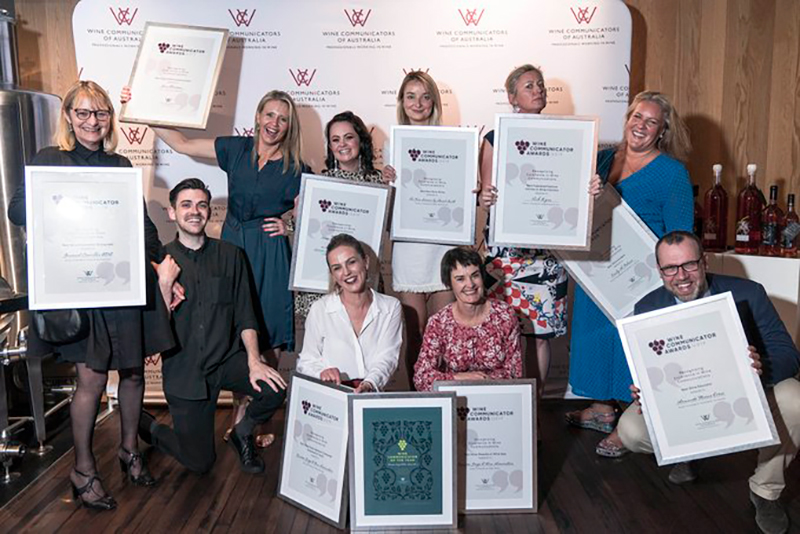 $7.6m for research into heart disease, cancer, toxic chemicals, burns, schizophrenia and wellbeing
Nine UniSA researchers have been collectively been awarded $7.6m from the Federal Government to help improve the health of all Australians.
The latest round of National Health and Medical Research Council (NHMRC) funding for successful UniSA projects starting in 2020 will focus on treating heart disease, a range of cancers, schizophrenia, wound healing, toxic chemicals, and finding the right mix of work, rest and exercise.
The successful recipients were:
The funding is part of a national pool of $437m for 495 health and medical research projects across Australia aimed at delivering better treatments, diagnosis and care.
UniSA graduate recognised as one of the state's top educators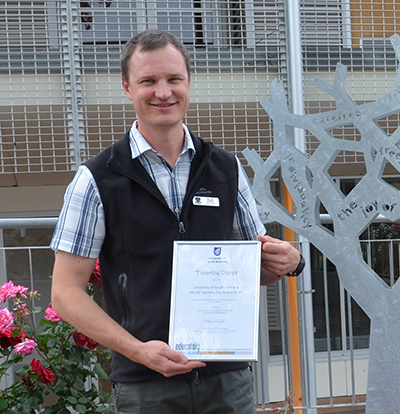 A UniSA graduate has been recognised as one of the state's top educators at the 2019 Educators SA World Teachers' Day Celebration.
Middle and senior school teacher with the Innovative Technologies team at Woodcroft College, Timothy Durst, was presented the Educators SA University of South Australia Award earlier this year.
The Educators SA University Awards recognise top graduates and their contribution to the teaching profession. An award is presented to a graduate from each of Adelaide's three universities.
Durst is a high achieving student who has been actively involved in the Design and Technology Teacher's Association of South Australia (DATTA) since 2016. He has presented at the annual DATTA convention in 2017. Durst's award recognises these achievements, as well as his collaboration with members of the DATTA executive and his volunteer work at various schools.
Educators SA World Teachers' Day Awards acknowledge and celebrate the achievements of the state's most outstanding educators.
UniSA's top PhD candidates recognised by Vice Chancellor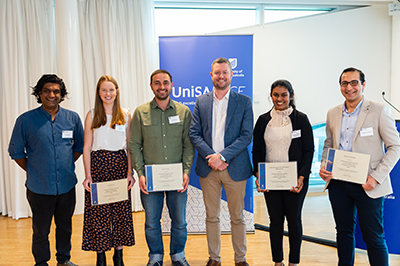 Eight of UniSA's top PhD candidates have been awarded scholarships by the Vice Chancellor at a special ceremony.
On 25 November, the top two commencing PhD candidates from each of the University's four divisions, representing eight different countries, were awarded the prestigious Vice Chancellor and President's Scholarship.
The award supports recipients who exhibit research excellence and whose research exemplifies the objectives of the Transformed PhD (tPhD), the UniSA initiative that connects candidates with partnered grand challenges, and engages end-users in the research; provides explicit skills preparation; and establishes candidates as researchers in their disciplinary communities.
UniSA Dean of Graduate Studies Professor Pat Buckley says that this year's recipients exemplify the University's commitment to conduct research which is inspired by real-world challenges and informed by end-users and communities.
"They are investigating questions of societal importance, they have end-users of research supporting them on their supervisory teams, and they will make significant contributions to their fields," Prof Buckley says.
Ashleigh Hull, based in the School of Health Sciences, says the scholarship will further her research in targeted alpha therapy – a new treatment for pancreatic cancer.
"Targeted alpha therapy aims to deliver a lethal dose of radiation directly to cancer cells whilst sparing normal cells," Hull says.
"My project will determine the effectiveness of targeted alpha therapy in pancreatic cancer cells and inform future research in this up-and-coming area."
Hull's research involves collaboration with the Department of Nuclear Medicine at the Royal Adelaide Hospital.
Mahmoud Khedher, based in the School of Natural and Built Environments, will use his scholarship to further his research into optimising the treatment of drinking water during extreme events, in a project conducted in collaboration with SA Water Corporation and TRILITY Pty Ltd.
"The funding will allow me to visit Murray-Darling Basin Authority and many water treatment plants for data collection," Khedher says.
Valued at $10,000 each, the scholarship supports candidates to gain new perspectives and build networks in Australia and abroad. Recipients also receive media training to help them develop the skills required to effectively promote their research and its significance.
Chamitha Wijewickrama, from the School of Natural and Built Environments, says she's keen to present her research in quality assurance for construction and demolition waste management at conferences.
"This will undeniably emerge more research collaborations for me with geographically dispersed academics and industry partners," Chamitha says.
Dorsa Maher, from the School of Pharmacy and Medical Sciences, also says her scholarship will help her to connect with leading scholars in her field in Australia and overseas.
"This [funding] will be used to undertake two extended research visits to collaborate with national and international experts in the fields of gout management and pharmacometric modelling," Maher says.
Candidates who meet the eligibility criteria for the Vice Chancellor and President's Scholarship next year will be identified by UniSA and invited to apply in June 2020, with applications closing 31 July 2020.
The 2019 scholarship recipients are:
Tuyet Dam, School of Commerce
Yusuf Hayat, School of Art, Architecture and Design
Ashleigh Hull, School of Health Sciences
Dorsa Maher, School of Pharmacy and Medical Sciences
Mahmoud Khedher, School of Natural and Built Environments
Chamitha Wijewickrama, School of Natural and Built Environments
Mehmet Yildiz, School of Management
Lena Zou-Williams, School of Psychology, Social Work and Social Policy
Professor Robert Hattam made life member of education research association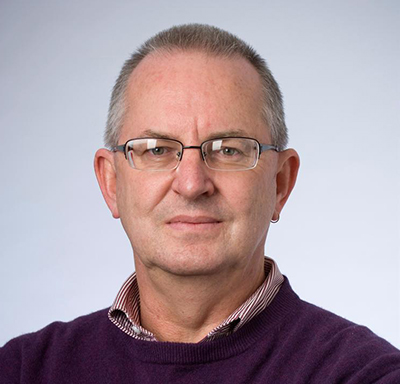 UniSA Professor of Education Justice Robert Hattam has been made an honorary life member of the Australian Association for Research in Education.
The Australian Association for Research in Education (AARE) is a national professional association of educational researchers in Australia.
The association names an honorary life member each year. The award recognises members who have demonstrated a long-term commitment to AARE as evidenced by long term membership of and active participation in the association, and who have made a substantial contribution to educational research.
Prof Hattam is based in UniSA's School of Education and leads the Pedagogies for Justice research group.
ANNOUNCEMENTS
Aboriginal Research Strategy published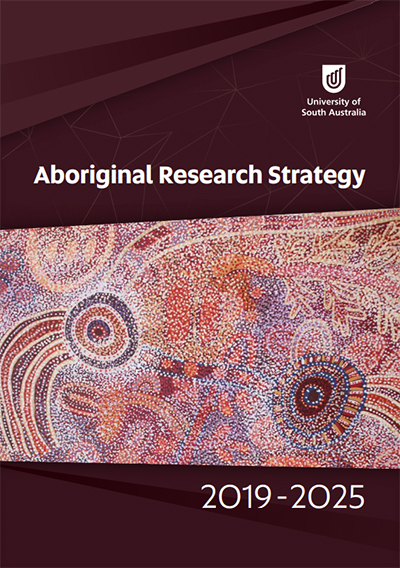 A new strategy to grow impactful Aboriginal research and guide staff engagement with Aboriginal peoples is being implemented by UniSA.
UniSA's Aboriginal Research Strategy 2019-2025 is a significant milestone for the University, delivering one of the key commitments of the Reconciliation Action Plan 2018-2021. The strategy was launched at UniSA Research Day.
The new strategy has been informed and shaped by engagement with Aboriginal elders across South Australia and UniSA staff.
The Aboriginal Research Strategy is intended to position UniSA nationally by clearly articulating a two-way knowledges approach and identifying actions that can be taken across UniSA research.
The strategy is available on the UniSA website.
Investors inject $45 million into SA health and biotech industry
A new $45m investment fund has been launched to accelerate the development and commercialisation of health and bio-technologies from South Australia for the global market.
The Adelaide China Biotech Investment Fund is backed by a group of private investors based in Nanjing, China, underwritten by the Bank of Nanjing. The group is led by An LuFan, Executive Director of D&R Pharmaceuticals, one of China's leading drug development companies.
The fund will support the commercialisation of health and biotech research from South Australia, enabling researchers from UniSA, the University of Adelaide, the state's hospitals and other institutions to develop proof of concept, undertake clinical trials, and ultimately bring new drugs and additional technologies into healthcare.
Trade, Tourism and Investment Minister David Ridgway says the announcement is a great example of how private sector investment can help drive advancements in health research and in particular, the biomedical industry.
UniSA Ventures CEO Dr Viraj Perera says the fund "would help advance a number of early-stage health technologies where funding is currently scarce".
"It will help break down the barriers that many health innovations face in obtaining the money they need to move their projects to stages where they become attractive for further capital injection," he says.
"The establishment of this fund is a notable milestone in strengthening our local investment landscape."
UniSA Ventures Commercial Manager Dr JC Tan says he looks forward to working alongside the University of Adelaide and the state's leading medical institutions to share South Australia's innovations with the world.
The $45m Adelaide China Biotech Investment Fund will use $5m to invest in early stage projects to achieve proof of concept. The remaining $40m will be used to invest in projects that have demonstrated commercial potential. The fund will have a focus on drug development and clinical diagnostics.
APPOINTMENT
Professor Marie Wilson appointed Chief Academic Services Officer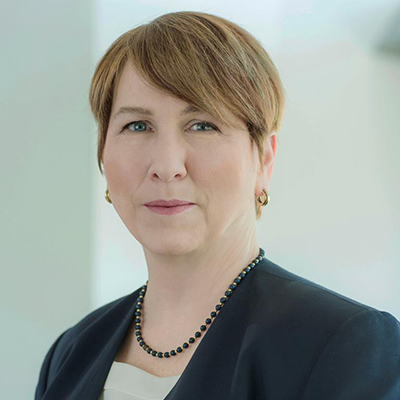 The Pro Vice Chancellor of UniSA's Business School, Professor Marie Wilson, has been appointed to a new senior leadership role – as UniSA's Chief Academic Services Officer (CASO).
The role, which is part of UniSA's plans to build a university with a program focus, has responsibility for the integration and strategic leadership of UniSA's academic services portfolio to deliver the highest quality student experience.
UniSA Vice Chancellor Professor David Lloyd says Prof Wilson will take on responsibility for student administration and support, student engagement, experience and equity, regional engagement and international student recruitment.
"Under Marie's leadership the UniSA Business School was awarded a five-star rating in QS (Quacquarelli Symonds) Rankings, gained continuation of the highly prestigious EQUIS accreditation (which looks for a balance between high academic quality and industry impact and engagement), achieved above world-class standard research in Business in the 2018 Excellence in Research for Australia ranking, with high impact and engagement," Prof Lloyd says.
He says the UniSA Business School has delivered outstanding customer service to students, industry connections and to the South Australian community.
"Marie has a significant track record of leadership and management at a senior level, a distinguished academic and professional track record, and I very much look forward to working with her in this new role," Prof Lloyd says.
Prof Wilson will commence in the role in February 2020.