Exhibition reveals treasures of beloved SA author Colin Thiele
By Adam Joyce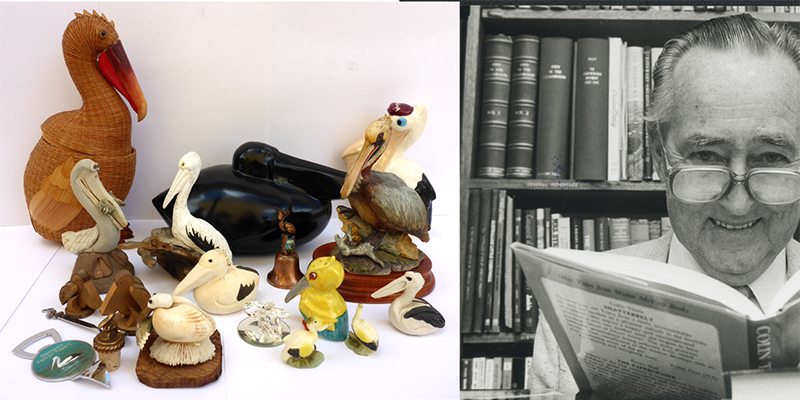 COMMUNITY
To mark 100 years since the birth of one of Australia's most beloved authors and teachers – the late Colin Thiele – UniSA has created a special online exhibition honouring the author's life.
The exhibition has been put together by a UniSA postgraduate student and showcases the Colin Thiele Research Collection, donated to the University by Thiele in 2000.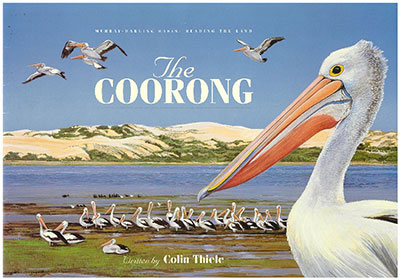 With more than 100 titles to his name, Colin Thiele's unique brand of storytelling has had a profound impact on generations of children and adults alike. In 1957, Colin Thiele became a lecturer in English at the Wattle Park Teachers College, a predecessor to UniSA. He later became the principal. He also became director of the renamed Wattle Park Teachers Centre in 1974, where he remained until his retirement in 1980.
UniSA Special Collections Coordinator Kate Sergeant says Thiele inspired many generations of Australian children to read and write.
"He started out writing textbooks because he didn't like what was available to him showing how he understood the importance of well written teaching resources that teachers and students can relate to alike," Sergeant says. "As a teacher as well as an author he understood the importance of reading to children's learning and he worked closely with schools and teacher librarians to work with children in the classroom – in fact I remember Colin Thiele visiting my primary school to talk about his books and reading."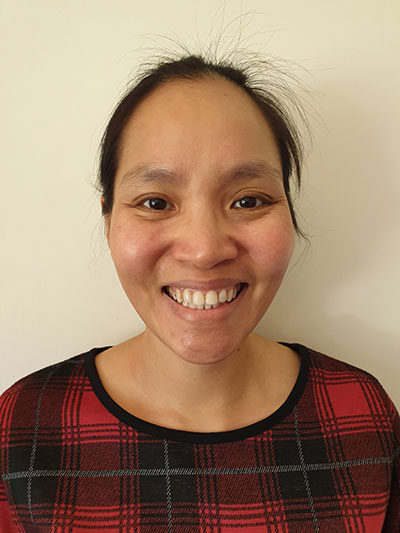 UniSA postgraduate student Siviphan Turvey, who's just completed her Graduate Diploma in Information Management (Library and Information Management) at UniSA, put the exhibition together as part of her course. This involved coming up with the exhibition theme, selecting and digitising significant materials, identifying and seeking copyright owners' approval, and creating the proposed exhibition.
"It has been a wonderful experience for me and I have had very good support (both technical and mental) from my project sponsor, supervisor and UniSA's library staff," Siviphan says. "The project pushed me beyond my original capability, and I have learnt so much."
She says she discovered many interesting and surprising aspects about Colin Thiele's life.
"Colin Thiele was an early environmental advocate – he embedded the Australian landscape and his love of nature into many of his literary works and received recognition in this area," Siviphan says. "He received many cards, letters, gift and artworks from friends, with readers and admirers thanking him for his books and sharing the impact of his works on their lives.
"It has been an honour to get to know him better through working with his collection."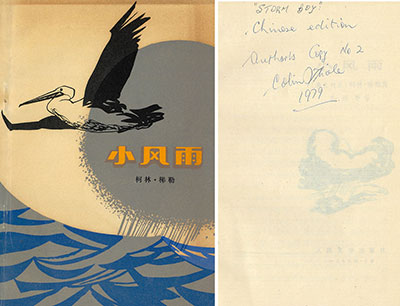 Many of Thiele's books were translated into other languages, including Storm Boy, which Siviphan says is her favourite Thiele work.
"It beautifully describes the Australian landscape, and the friendship between Storm Boy and his pelican friend Mr Percival," she says. "It also includes and recognises Indigenous culture."
Kate Sergeant says Siviphan did a great job on the exhibition, selecting items that illustrate the enormous contribution Colin Thiele made to literature and Australian education.
Sergeant's favourite item in the Colin Thiele Research Collection at UniSA is a patchwork quilt organised by the School Libraries Branch of the South Australian Education Department as a farewell gift.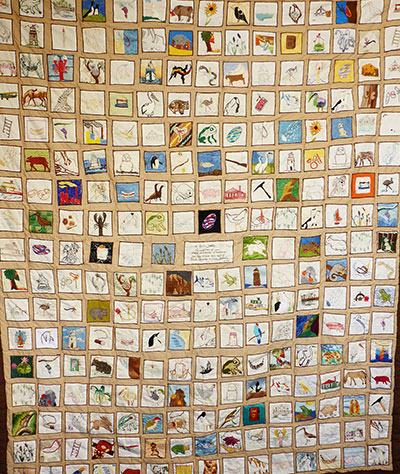 "The teacher librarians across SA organised for school students and staff to make 84 embroidered squares representing 20 of Colin Thiele's books," Sergeant says.
"It shows how beloved Colin Thiele was by teachers, librarians and students. To me the quilt represents the relationship between a young reader their teacher or librarian and an author and how a teacher or librarian can connect a young reader with an author's stories."
Sergeant says her favourite Thiele book is Shatterbelt.
"Firstly, because it had a female protagonist who I strongly related to at the time. It was also the first book I remember reading that was set in Adelaide and reading about locations I knew was a revelation. And finally, it introduced me to thriller/action/suspense stories, which I still love and devour to this day."
Featured treasures from the Colin Thiele Research Collection include original manuscripts and first edition copies of Colin Thiele's works; his Smith-Corona electric typewriter; awards and tributes along with correspondence and gifts from school students and admirers, including a unique collection of pelicans.
UniSA conferred an honorary doctorate degree to Colin Thiele in 1999 in recognition of his contributions to both the University and to the development of teacher education in Australia. UniSA named the Magill campus library – the former site of the Murray Park College of Advanced Education – the Colin Thiele Library in 2000.
To view the exhibition and to find out more about the Colin Thiele Research Collection, visit the special collections section of the UniSA Library website.