From the Vice Chancellor
Wow – what a year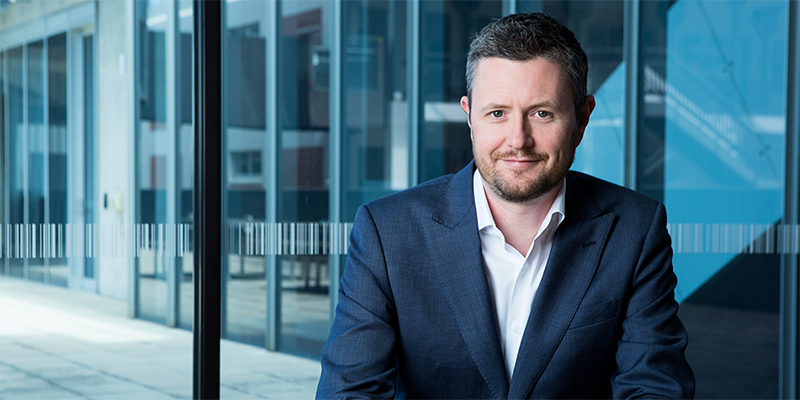 INSIDE UNISA
Wow. As the end of the most astonishing year we've ever experienced draws near I wanted to take this opportunity to thank each and every one of you, our staff, our students and our stakeholders, for the most extraordinary efforts you have put in to keeping UniSA on an even keel.
We not only kept the institution running but we did it with a kind and gentle approach that speaks to the respect and admiration we have for each other.
The pandemic of 2020 gave us a lesson in who we are, and who we are turned out to be something really to be proud of.
We are a group of colleagues who, faced with financial uncertainty, adopted financial prudence overnight, forgoing all of the spending that might have made a material difference to the way we work.
While tightening our own belts we also managed to open our wallets to find support for our students, both local and international, who found themselves in financial crisis when the local jobs they used to augment their living expenses dried up, when the borders they needed to cross to get back to the safety of home were closed.
As you well know, UniSA created a $10 million student hardship fund to help support all our onshore students make ends meet.
This, together with the South Australian Government's $13.8 million support package for South Australia's international education sector, has made a material difference in the lives of our students as they face financial uncertainty.
UniSA rallied around them because we consider our international students a vital part of our Australian family, and we cannot wait to see them back on campus.
Among the many other challenges we faced was to keep students' learning on track.
To begin with, we reorganised our academic structure to ensure our programs were rated among the best in the world, and our students were prepared to take their careers in whichever direction they chose.
Because of the pandemic and the shutdowns it caused, we also changed the way we teach. UniSA was in the fortunate position of already having one of the nation's best online study programs available, and we used the cutting-edge techniques we had developed for that to move all our studies online. It was an extraordinary effort by our academics and the professional staff who support them. Most extraordinary however was the speed at which our students soaked up our media-rich interactive online offerings and kept learning.
Research too continued on its cracking pace. New funding awarded to our superstars will help advance stem cell development, boost food production, promote inclusivity in schools and reveal the impacts of childhood emotional abuse, among other projects.
So, it was business as usual in a most unusual year. And while we upended pretty much all of our systems to cope with the pandemic, we still managed to outdo ourselves in the international rankings. For the first time in our history we were awarded a 5 Star Plus Rating by Quacquarelli Symonds, a world leader in higher education analysis.
That meant we were judged as a five-star institution across a range of important areas including research, employability, teaching, facilities, internationalisation, inclusiveness and innovation. We were also awarded a five star rating across six categories in the 2021 Australian Good Universities Guide where we were rated number one in South Australia for full time employment for first time graduates, the best starting salaries for postgraduates, the best learner engagement, learning resources, overall learning experience, skills development, student support, and teaching quality.
We're not 30 yet. That milestone happens at the beginning of next year when, I hope, everyone is back together again on campus doing what we all do best: Creating new knowledge and informing our students through our teaching.
Pandemics can't stop us. You made everything possible and I want to thank you all for pitching in in this uncertain time. You're unstoppable, and that makes us unstoppable too.
Please enjoy your very well deserved holiday period and and take care of yourselves. We need you back here soon.
Professor David Lloyd
Vice Chancellor and President