Achievements and Announcements
ACHIEVEMENTS
ANNOUNCEMENTS
APPOINTMENTS
ACHIEVEMENTS
UniSA researcher named Young Tall Poppy for medicine safety research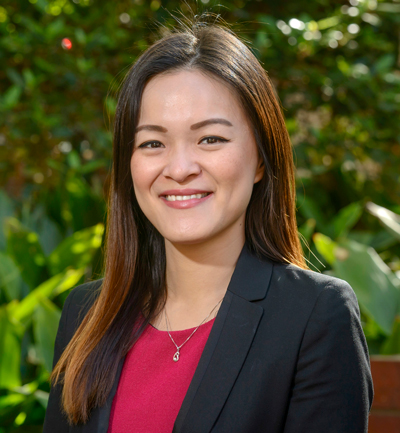 Research into medicine safety and the ability to communicate its importance has earned UniSA researcher Dr Renly Lim a Young Tall Poppy award in this year's prestigious prize for young scientists.
The annual Young Tall Poppy Science Awards were announced in August.
The awards are an initiative of the Australian Institute of Policy and Science, recognising both achievement in the sciences and the communication of those achievements by Australia's finest scientists.
An NHMRC Early Career Fellow at UniSA's Quality Use of Medicines and Pharmacy Research Centre, Dr Lim is addressing some of the harms caused by medicines by working with residents in aged care, their carers and health professionals.
She is the clinical research leader of the ReMInDAR (Reducing medicine-induced deterioration and adverse reactions) trial, evaluating a novel pharmacy service to prevent frailty and adverse events.
Her research interests include integrating digital health to improve medicine safety among older people, identifying associations between medicine use and health outcomes, health program evaluation and community engagement or malaria elimination.
"Almost everyone will take medicines at some point in their lives," Dr Lim says.
"Medicines have many benefits but can also cause harm.
"About 250,000 hospital admissions each year are medicine-related, costing $1.4 billion annually.
"My research looks at identifying the harms due to medicines and developing solutions to prevent these harms."
Dr Lim grew up in Malaysia and she completed her pharmacy degree in Scotland, her PhD in Malaysia, and has work experience in the UK, Malaysia, Thailand and Cambodia.
She has organised workshops and drama performances in rural Cambodia to increase understanding of malaria. These initiatives reached 43,000 people in 55 villages with very limited access to health services.
Images of Research and Teaching winners announced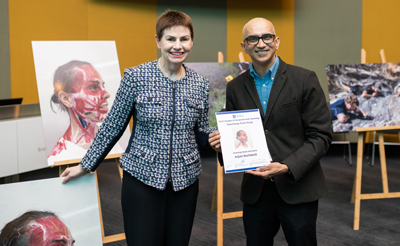 The winners of UniSA's Images of Research and Teaching 2022 competition have been announced, following a record-breaking number of entries.
Deputy Vice Chancellor: Research and Enterprise Professor Marnie Hughes-Warrington AO says the outstanding images and videos submitted to the competition represent the scale of research and teaching across the University.
"We were delighted, that in its eighth year, we received the greatest number of entries in the competition's history," she says. "I would like to express thanks to everyone who entered."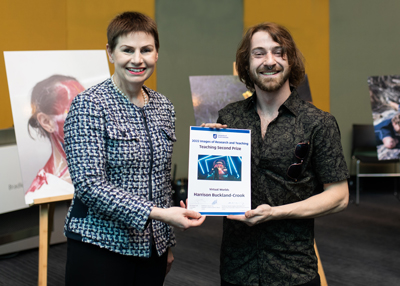 The winners' and finalists' images feature on the Images of Research and Teaching website, where staff, students, alumni and the public can now vote in the People's Choice, for their favourite image. Voting closes 30 September.
The 16 finalists and six winners were announced by Chancellor Pauline Carr and Prof Hughes-Warrington at an event in August.
The People's Choice winner will be announced online on 17 October 2022.
UniSA students take out top Malaysian awards
Two UniSA students have been awarded honours at the recent Merdeka Awards, which recognise outstanding international students from Malaysia.
Final year engineering student Sheng Ee Yap took out the top honour – awarded the Sir Eric Neal Award, named after the former Governor of South Australia, while aviation graduate Aaron Sew received the Merdeka Award.

Yap and Sew were presented with their awards at a ceremony, hosted by the Australia-Malaysia Business Council (AMBC) (South Australia Chapter) at the Adelaide Convention Centre. The event is an annual charity fundraising event which commemorates Malaysia's Independence Day and brings together corporate and government representatives from Malaysia and Australia, as well as prominent South Australian entrepreneurs.
Yap was recognised for his strong academic record including receiving the Chancellor's Letter of Commendation for being in the top 5 per cent of his studies for three consecutive years, as well as a number of engineering student prizes. His volunteering efforts, both on campus and within the Adelaide community, were also a key contributor to his win.
"For me, winning this award has confirmed I made the right choice in choosing SA as my second home. I enjoy the work-life balance as well as the culture, and this award motivates me to continue to contribute to the community," Yap says.
As a recent aviation graduate, Sew also demonstrated a strong academic record, receiving an International Merit Scholarship and UniSA Merit Award and being invited by Cathay Pacific to present final year aviation research at an international conference.
"This award means a lot to me as I feel like my hard work throughout the years is now being acknowledged," Sew says.
While the awards celebrate students' academic achievements, AMBC president Dr Evelyn Yap, says it is their contribution towards bilateral relationships between Australia and Malaysia that are highly valued by the judges.
"The successful applicants for this year were exemplary, demonstrating strong academic prowess and ability to engage beyond academia with their extra-curricular activities and community engagement. The judges were impressed with these holistic individuals. Our winners will no doubt be great advocates for South Australia and contribute to the bilateral relationships between Australia and Malaysia."
After graduation, Yap plans to focus on bringing excellence and sustainability to communities through engineering projects, while Sew is currently engaged in research on using smart drones to detect and muster cattle to create a positive impact on Australia's agricultural sector.
Grant to support women to navigate life after release from prison
UniSA has won a grant to help women navigate the release from prison and a further grant to support the wellbeing of parents; both in partnership with community organisations.
In partnership with Seeds of Affinity, UniSA has been awarded a Fay Fuller Foundation Discovery Grant, worth $245,000 over two years, to codesign a technology-based solution to improve the health and mental wellbeing of formerly incarcerated women.
The project will involve the development of a Messenger chatbot to support women with lived-prison-experience navigate release from prison in compassionate and supportive ways. 'Lindabot' will be workshopped and prototyped in collaboration with women who have been or are currently experiencing incarceration and will be supported by Seeds of Affinity.
The project will be led by UniSA Social Work lecturer Dr Michele Jarldorn and Game Design and Digital Media lecturer Dr Susannah Emery.
Through a co-development process, they will explore ways for formerly incarcerated women to determine their own support needs for the critical transition period after release.
UniSA is also part of a second project that was awarded a Discovery Grant, in partnership with The Village Foundation. The project, called Village Community, will promote community perinatal mental wellbeing through three avenues for support:
Village Life – access to relevant support and information via online and facilitated learning
Village Connect – connection through an app for parents and a self-monitoring mood tool
Village Mentoring – the opportunity to engage in providing and receiving face to face mentoring support from experienced peers.
UniSA Adjunct Associate Professor Lois McKellar will co-lead the project with Village Foundation director Dr Tiffany De Sousa Machado, and in tandem and a number of UniSA researchers.
Fay Fuller Foundation Discovery Grants are two-year grants to support groups or organisations to test an idea that supports better mental health and wellbeing with community to learn what works, what doesn't and how it could be scalable, self-making, or sustainable. Each Discovery Grant is worth $120,000 per year with an additional $5000 to develop an evaluation framework.
UniSA partners with edtech to accelerate local digital skills
UniSA and edtech partner Practera have secured a $350,000 State Government grant to help small and medium enterprises (SMEs) improve their digital capabilities through microcredentials.
The funding is one of a number of Workforce Innovation Projects (WIP) intended to deliver innovative skills and workforce development to South Australian businesses and their staff.
The grant will support an innovative program to reskill employers through 12-week and 3-week programs. The Digital Capabilities Program will focus on rapidly building skills, experience and employer connections as participants reskill with frontline data analytics, visualisation, cloud and cybersecurity roles. The part-time, online program will include real team projects set by SMEs, with participants learning technical skills and applying them in an authentic workplace experience. These skills will be verified by a UniSA professional certificate.
The Digital Capabilities Program is part of UniSA's Centre for Change and Complexity's newly launched Data Science Hub, and integrates academic and industry expertise with a consortium of partners including Practera, local SMEs Comunet and Rehabswift, AWS, tech recruiter Modis and the CSIRO/Data61.
Project lead and senior lecturer in Data Science at UniSA Dr Srecko Joksimovic says developing digital literacies opens the doors for new careers and economic opportunities.
"Applying for a job and having only course work on a CV is no longer enough," Dr Joksimovic says. "Opportunities to apply skills and gain real world experience are essential for capability and career development in a challenging and high-demand industry."
He says working together, UniSA and Practera are at the forefront of advancing online experiential learning, applying years of AI research.
"The Digital Capabilities Program is a really tangible output of that work, differentiated from existing digital skills training in its applied, project-first nature."
The CEO of partner organisation Comunet, Alexei Fey, says he's never seen greater demand for digital skills and experience.
"We appreciate how applied this program is, that we can assess participant skills through real projects, and look forward to being involved," Fey says.
SMEs will benefit from improved digital capabilities and connections to urgently needed talent. Participants will be supported by technical and professional skills training and support from both industry practitioners and academics.
Practera's project learning platform will power the experience, integrating UniSA AI research and the C3L LIFT platform to deliver personalised, targeted and efficient experiential learning.
Practera co-founder and co-CEO Beau Leese says online, project-based experiential learning can power scalable and accessible upskilling models if they can be delivered at high quality.
Industry, Innovation and Science Minister Susan Close says workforce development projects such as these can build business resilience to environmental, social and technical change and position local industry to expand, diversify and compete in current and emerging markets.
"These projects have been designed by industry and focus on increasing workforce capability and business productivity and mitigating risks of the current labour supply shortages," Dr Close says.
The Digital Capabilities Program will run from November 2022, with scholarships fully funded by the State Government. Expressions of interest to participate as a learner or project client (employer) are open now. Spaces are limited.
Two UniSA students selected to represent Australia in Indoor Cricket World Cup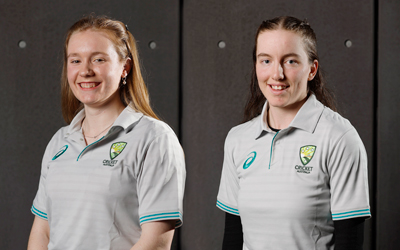 Two UniSA students have been selected to represent Australia in the Indoor Cricket World Cup in October.
Taylah Gregory and Steph Beazleigh have been selected in the Australian Under 22 Women's Indoor Cricket team, which will play at the Indoor Cricket World Cup.
Taylah is studying a Bachelor of Health Science (Public Health) while Steph is studying Primary Education (Honours). Both students are part of UniSA's Elite Athlete and Performer Program.
The pair competed in the South Australian Open Women's Indoor Cricket team at the Indoor Cricket National Championships at Casey Stadium in Melbourne earlier this year. Following their strong performances in the championships, they were selected to be part of the Australian Under 22 Women's Indoor Cricket team.
Taylah says she and Steph are proud to have been selected.
"We are both extremely excited for the World Cup and grateful to UniSA for accommodating and supporting our sporting careers," Taylah says.
The Indoor Cricket World Cup will be held at Casey Stadium from 8-15 October. Find out more on the Cricket Australia website.
UniSA ranked number one in SA in key areas
UniSA has been ranked number one in South Australia across many key metrics in the 2023 Good Universities Guide, further strengthening its position as a top university.
UniSA achieved the following results:
#1 in SA for social equity (linking to the University's founding principle of improving access to tertiary education, this recognises the number of domestic students from low socioeconomic or disadvantaged backgrounds)
#1 in SA for first generation students (number of domestic students who are the first in their family to study a bachelor's degree)
#1 in SA for learning resources (the quality of learning materials, campus facilities and student services like the library and IT help desk)
#1 in SA for student support (access and satisfaction with student support services at the postgraduate level)
#1 in SA for student experience (quality of the overall educational experience at the undergraduate level)
#1 in SA for full-time graduate employment (undergraduates in full-time employment following completion of their bachelor's degree)
#1 in SA for graduate starting salaries (the median salary of recent undergraduates).
Supporting farmers through tough times earns UniSA double accolade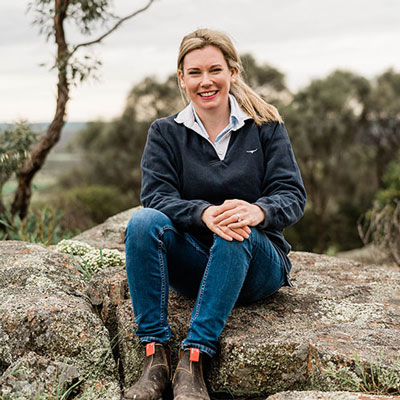 UniSA Senior Research Fellow Dr Kate Gunn has been recognised for excellence in agricultural research and for innovation, receiving two national awards relating to an online resource that provides free support to help farmers cope with stress and uncertainty of life on the land.
Dr Gunn received the award for Excellence in Agricultural Research as part of the Australian Farmer of the Year awards. The awards celebrate excellence in farming – seeking out those going above and beyond to build successful farming enterprises and elevate the agricultural industry.
Dr Gunn also won the National LiFE Award for Innovation presented by Suicide Prevention Australia in recognition of the vital support that online resource ifarmwell provides to Australian farmers and rural communities.
In Australia, farmers are twice as likely to die from suicide than other employed people.
ifarmwell has been designed by Australian farmers for Australian farmers. Based on more than 10 years' research, it builds on farmers' strengths, beliefs, and preferences, so that health and wellbeing strategies are meaningful, and more likely be adopted in the real world.
Dr Gunn says it's great that the importance of farmers' mental health and wellbeing has been recognised nationally through the awards.
"I also hope that these awards serve as a helpful reminder to farmers that we all need to deliberately invest time in maintaining and improving our own wellbeing; ifarmwell is freely available to help them do that," she says.
"ifarmwell has been designed in partnership with farmers. It takes in their unique skills, beliefs, and strengths, and helps them build a range of practical strategies that can help them manage life's ups and downs."
Humanitarian of the Year nomination for UniSA student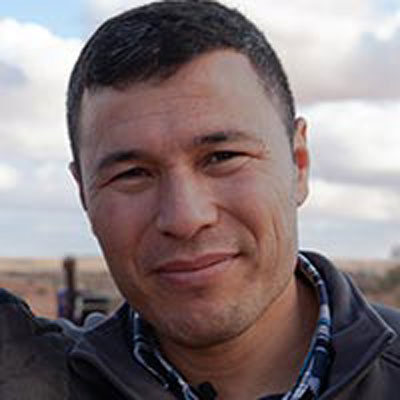 UniSA Bachelor of Arts student Muzafar Ali has been shortlisted as a finalist for the 2022 Fred Hollows Humanitarian of the Year Award, recognising his work supporting education for refugees in Indonesia and Thailand.
Muzafar is an Afghan Hazara photographer and human rights activist who fled Afghanistan after the Taliban targeted his family, arriving in Indonesia in 2013.
"My first humanitarian intervention was in 2005 when my friends and I saved a child's life from severe burns in a remote village in Afghanistan, while I was working for the United Nations as program coordinator and political analyst," Muzafar says.
"I became a refugee in 2013, when I arrived in Indonesia with my family. There, I co-founded the first refugee-led school in Indonesia, Cisarua Refugee Learning Centre (CRLC), and we helped other refugees to open other schools. When I came to Australia, I was part of a team that established a charity organisation Cisarua Learning, which supports education for more than 1000 refugee students in Indonesia and Thailand."
Muzafar says his studies at UniSA have helped him extend his humanitarian efforts by providing a solid understanding of the social and political issues affecting refugees and asylum seekers.
"Humanitarian work is all about feeling others' pain, their needs in time of desperation and responding in accordance with the best of our abilities and stretching our helping hand on an equal level and with humility," Muzafar says.
"My courses and teachers at UniSA have contributed immensely to my gaining formidable knowledge about Australian culture, politics, domestic and international law, and sociological perspectives of treatment of refugees and migrants.
"Of course, being a finalist for the Fred Hollows Humanitarian Award is important for me, because it is a massive recognition of my work promoting education for refugees, the forgotten and abandoned people of contemporary societies. But, for me, this nomination is not possible without the support of my family, colleagues, the refugee community in Indonesia, and UniSA teachers."
UniSA program director for the Bachelor of Arts, Dr Fiona O'Neill, says Muzafar's work highlights the wide-ranging social impact and diversity of the UniSA community.
"Muzafar's story exemplifies one of the many ways UniSA Bachelor of Arts students make connections between their studies and the real world, in his case, through his humanitarian work," Dr O'Neill says.
A documentary film produced by Muzafar and CRLC co-founder, Jolyon Hoff, called Watandar, My Countryman, is premiering at Adelaide Film Festival on 23 October. Muzafar says the film is "about the notion of identity for a migrant in Australia".
ANNOUNCEMENTS
UniSA part of ambitious space technology research program with Airbus
Airbus Defence and Space, together with partners from the Australian space industry and academia including UniSA, has signed a multi-year strategic partnership agreement to support an ambitious Department of Defence space technology research program.
The Department of Defence's new research program, the Resilient Multi-mission Space (RMS) STaR Shot, was announced in July.

Under the agreement, the team will advance the development and maturation of leap-ahead technologies in support of the Australian Defence Force. It will also explore new operating concepts and support the development and space qualification of Australian sovereign payload and satellite components.
The team will provide significant upskilling of the Australian space sector and help to transfer leading-edge space technology into operational capability to secure Australia's national interests in space.
Airbus Defence and Space UK managing director Richard Franklin says the partnership demonstrates a firm commitment to further enhancing the sovereign space capability and expertise of the Australian space sector.
"We will be working hand in hand with our Australia partners and Defence to identify the key skills, technologies and strategic advantages that this partnership can deliver to enable Australia to become a global space player in the next decade," Franklin says.
The partnership with Airbus includes Shoal Group, Inovor, UniSA, the University of Melbourne, Australian National University, the University of New South Wales and Deloitte.
New research partnership to explore how music, computing and neuroscience can benefit young children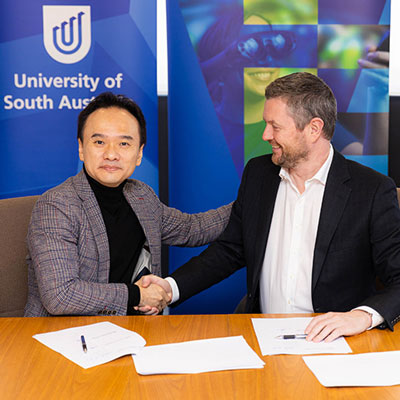 Combining music, computing and neuroscience to improve educational outcomes for South Australia's young children will be the focus of a new research partnership between UniSA and Singaporean early education company MindChamps.
UniSA's researchers in cognitive neuroscience and virtual and augmented reality, at the Australian Research Centre for Interactive and Virtual Environments (IVE), will collaborate with the international early education provider to help improve music, literacy and numeracy among preschool aged children in South Australia.
The partnership was formalised in August with the signing a Memorandum of Understanding (MOU) at UniSA's City West campus.
MindChamps has developed a curriculum specifically for preschool aged children, which will be analysed for its effectiveness by UniSA Professor Ina Bornkessel-Schlesewsky and the IVE Cognitive Neuroscience Laboratory using a range of techniques.
This work will be supplemented by Professor Mark Billinghurst and Dr Gun Lee from IVE's Empathetic Computing Laboratory, who will develop augmented reality technology that empowers children to learn remotely from expert teachers with minimal impact on children's screen time.
MindChamps' founder, CEO and chairman, David Chiem, says the company is "thrilled to partner with the University of South Australia to help make a significant difference to the educational outcomes of young children".
UniSA Vice Chancellor Professor David Lloyd says the University is pleased to support cutting-edge research into early childhood education.
"By leveraging the expertise of our cognitive neuroscience and empathic computing researchers with an established global early education provider, we look forward to seeing some tangible results that can be applied in preschool settings," Prof Lloyd says.
APPOINTMENTS
New Chief Advancement Officer appointed
UniSA has appointed an executive with a track record of securing large philanthropic gifts to the new senior leadership role of Chief Advancement Officer.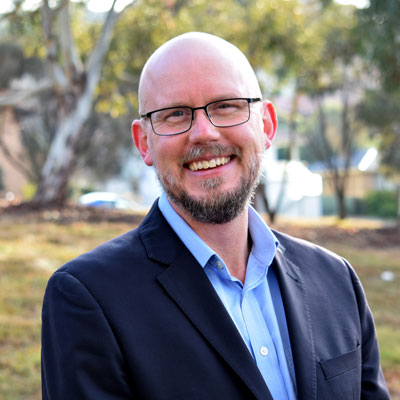 Dr Colin Taylor, currently vice president (Asia Pacific) at consulting firm Global Philanthropic, has been appointed to the role, which will have executive oversight and leadership of the University's alumni and fundraising program.
UniSA Vice Chancellor Professor David Lloyd says the appointment is part of the University's strategy to grow its philanthropy program.
"I am very grateful for the work that [director of Advancement] Deb Heithersay has led in the last couple of years with oversight and support from [Deputy Vice Chancellor: Research and Enterprise] Professor Marnie Hughes-Warrington and [chief of staff] Alan Brideson as we have reviewed our current approach and evolved our current operations, setting out a roadmap for building on the dedicated and professional work of the Advancement team," Prof Lloyd says.
"This hard work from the Advancement team has seen us continue to significantly increase our funds raised in recent years relative to like institutions.
"In addition to the work now underway on our systems, policies and breadth of activity, this new position will also strengthen and provide additional senior University-wide leadership, engagement and strategy development to help position philanthropy and alumni relations as a part of everyone's business."
Prof Lloyd says Dr Taylor is well known for his work with Global Philanthropic where he has advised more than 30 organisations across the education and government sector.
Before that, Dr Taylor was head of Advancement at ANU. He originally trained as a scientist and had an academic career in Australia and Japan. He then diverged into the management of a non-profit science education organisation before pursuing a career in fundraising, which has seen him raise more than $200m across his various roles.
Dr Taylor will commence in the new role in November.
Former OECD and UN economist joins UniSA as inaugural Credit Union SA Chair of Economics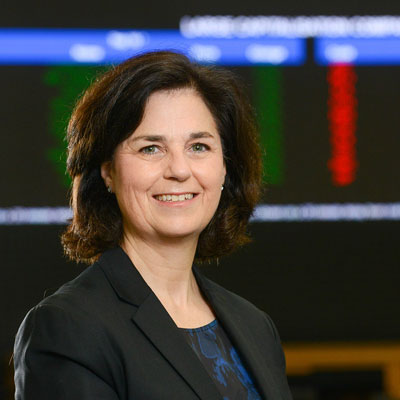 Former OECD and United Nations economist Dr Susan Stone has joined UniSA as the Credit Union SA Chair of Economics.
Dr Stone has worked with international organisations, government, and business in Europe, the United States, Asia and Australia and was most recently overseeing emerging trade policy issues for the OECD in France.
She will provide expert analysis and lead new thinking about SA's economic position and how the State works; establishes new businesses; creates inclusive work environments; and engages in trade with the rest of Australia and the world.
UniSA Business Executive Dean Professor Andrew Beer congratulated Dr Stone on her appointment as the Credit Union SA Chair in Economics and welcomed her to UniSA.
"This is a time of profound economic change with everyday Australians affected by rising house prices, difficulties with global supply chains, labour shortages and the ongoing ageing of the population," Prof Beer says.
"There is a real need for informed economic commentary in South Australia – and Dr Stone's appointment will provide that expertise.
"Her appointment will be an asset for South Australian business, government, the media and citizens.
"Dr Stone will be a new voice to inform South Australian decision makers working in the public, private and not-for-profit sectors, and we also need someone who can share South Australian perspectives on economic issues with the nation."
Prof Beer says Dr Stone will undertake research into contemporary economic issues.
"Our economy continues to change, and never more so than in response to COVID-19," he says.
"Clearly the pandemic and how we respond to it remains a critical issue for South Australia.
"But there are a host of other questions we must face up to, including the impact of declining demand for South Australian products from China; how to realise the potential embedded in a future free of fossil carbon; population decline and its implications for the workforce; changes in technology and their reshaping of industries; and better policy settings to achieve sustainable growth."
Prof Beer says Dr Stone is "someone at the cutting edge of thinking who will advocate for better outcomes for businesses in this state".
"Her mission is to talk to everyone, to bring economic insights into the public debate in order to make this state a better place for all," he says.
"Her research will reflect UniSA's values and mission – it will be work that is excellent, has an impact and speaks to a world of endless possibilities."
Prof Beer says UniSA is excited to be working in partnership with Credit Union SA.
"It is great to be working in partnership with Credit Union SA, which like UniSA, is a young, high growth institution that is future oriented," he says.
"This partnership reflects Credit Union SA's commitment to serving all South Australians, and it is a mission we embrace also.
"Credit Union SA, as a dynamic enterprise, understands the importance of serving the community by giving it a way to express its needs and interests."
Credit Union SA CEO Todd Roberts says South Australia and South Australians deserve to be more informed about what is happening within the state rather than being wrapped up in broader national commentary.
"This partnership with UniSA will allow us to support a contemporary thought leader that can talk to South Australians at a local level and help inform local decision makers.
"Credit Union SA is locally owned and operated and is committed to giving back to the community. This is another great example of how Credit Union SA is fully invested into this great state and helping South Australians thrive."
UniSA appoints new Chief Financial Officer
UniSA has appointed Ginette Fogarty as Chief Financial Officer. Fogarty has been interim Chief Financial Officer since March this year and brings a wealth of UniSA experience to the role.
Fogarty is a Chartered Accountant (CA) with more than 20 years of experience in senior finance roles at UniSA including Manager: Financial Projects, Manager Group Accounting and Senior Business Analyst to the Chief Operating Officer.
During this time Fogarty has worked within the Finance Unit as well as in roles across academic units and professional units and has gained extensive experience in financial management, change management and project management.