Achievements and Announcements
ACHIEVEMENTS
ANNOUNCEMENTS
APPOINTMENTS
ACHIEVEMENTS
$100K grant to support UniSA-led art and STEM collaboration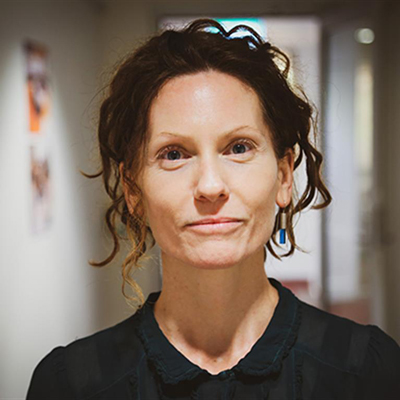 UniSA contemporary art lecturer and practising artist, Dr Deirdre Feeney, has been awarded a $100,000 Arts Recovery Fund (ARF) Collaboration Grant to develop a new project blending experimental art and STEM.
ARF Collaboration Grants support the long term recovery of SA's arts sector through innovative collaborations, with a focus on risk-taking, knowledge and resource sharing, and new employment opportunities.
In a collaboration between the Australian Network for Art and Technology (ANAT) and UniSA's Australian Research Centre for Interactive and Virtual Environments (IVE), Dr Feeney will lead a project supporting five South Australian artists who all adapt processes and approaches from STEM disciplines to create new artwork.
"There are lots of artists working within this field, exploring emerging artforms and creating new types of practise through cross disciplinary collaborations between art and STEM, but within the wider public, it's not that well known," Dr Feeney says.
"So, one of the key aims of the project is to share how artists cross over different fields to create innovative work, and then demonstrate how these crossovers can potentially benefit the STEM disciplines."
Dr Feeney – who will contribute artistically to the project and co-manage its curation with ANAT – says the central creative premise for the venture is the concept of uncertainty, reflecting both the innovative, experimental approaches of the artists involved and the post-COVID social environment in which they are working.
"We're focusing very much on experimental processes, rather than perfected finished artworks," Dr Feeney says.
"We want to show how the working methodology of the cross-disciplinary artist deals with uncertainty and unknowns, about problem solving when something doesn't go according to plan.
"Given our increasingly uncertain world, that's something we are all learning to deal with, and I'm hoping this project will bring insight into how art is critically engaged with complex issues, and unknowns, by revealing some of the creative processes of problem solving."
Due to commence on Monday 4 July, the project will run for 12 months, and when completed, will encompass a physical exhibition, workshops and an array of digital content.
"The exhibition will have a non-traditional 'lab' aesthetic rather than aiming to present perfected artworks," Dr Feeney says.
"It will be focused on process, revealing the story of how these works developed, with some elements of that delivered online.
"In collaboration with ANAT and a commissioned photographer and writer, we will also be working with a videographer during the project, creating video essays exploring how each artist develops their work, their approaches and their ideas."
Online toolkit for farmers takes home Suicide Prevention Australia LiFE Award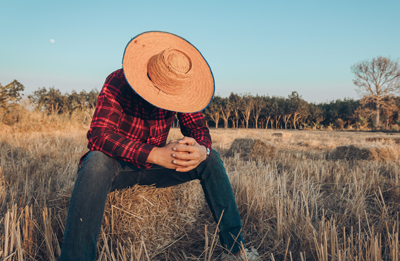 A UniSA-led online toolkit that supports farmers' mental health and wellbeing, has won an Annual State Living is For Everyone (LiFE) Award from Suicide Prevention Australia.
The ifarmwell team took out the South Australian Priority Populations category, which recognises initiatives that address, prevent or respond to suicidal behaviours in groups disproportionately affected by suicide.
Clinical psychologist and Senior Research Fellow Dr Kate Gunn, who founded ifarmwell and grew up on a farm herself, says that despite the unique stressors and the elevated rate of suicide in the farming population, farmers are half as likely to access GP or mental health services than other rural people.
"While farmers are generally very good problem solvers, much of their stress is caused by things beyond their control, such as the weather and commodity prices – things they just can't fix," Dr Gunn says.
"The ifarmwell website gives farmers practical strategies to help them cope effectively with the things they can't fix and to get the most out of life, regardless of the circumstances they face.
"It also provides feedback on their wellbeing, including when and how to seek professional help.
"Championing farmers' voices at every stage of development has been crucial to its success."
Suicide Prevention Australia CEO Nieves Murray says the calibre of this year's LiFE Award recipients is outstanding.
"Each and every recipient is working tirelessly in the prevention of suicide and support of those affected by suicide," he says.
For more information on the free online toolkit, go to the ifarmwell website.
Industry partner wins Queen's Award for Enterprise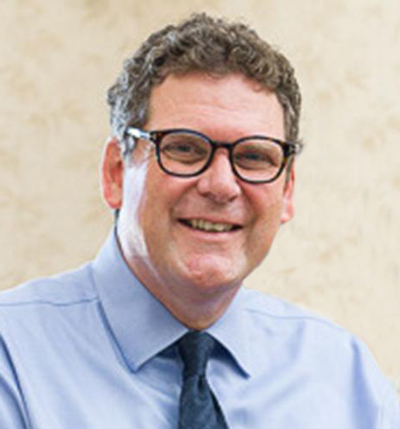 Professor Nicholas Procter's contributions to an international mental health training provider have been acknowledged following the organisation's success in the 2022 Queen's Awards for Enterprise in the International Trade category.
Director of United Kingdom-based organisation 4 Mental Health, Dr Alys Cole-King, says the award reflects the organisation's wonderful collaboration with Prof Procter and other colleagues across Australia, including Ian James, Principal Aboriginal Mental Health Advisor to the Office of the Chief Psychiatrist of South Australia.
Chair of Mental Health Nursing and Director of the Mental Health and Suicide Prevention Research and Education Group UniSA, Prof Procter says the University has worked in collaboration with SA Health and 4 Mental Health to respond to increased levels mental distress in Australia during the pandemic.
"At its core, the 'Connecting with People' approach led by 4 Mental Health is a compassionate framework crafted through the voices of lived and living experience and the best scientific evidence in mental health and suicide prevention," he says.
"Through their tireless efforts, 4 Mental Health have made their products and services available to thousands of clinicians, civil society groups and everyday Australians.
"It has been our privilege to collaborate with the 4 Mental Health team on this important work."
The Queen's Awards for Enterprise recognise outstanding achievement by UK businesses. 4 Mental Health was acknowledged for its outstanding short-term growth in overseas business over the past three years.
4 Mental Health provide mental health training courses and free self-help resources, including the websites Staying Safe and Aus.WellbeingAndCoping.net.
Two global awards in one month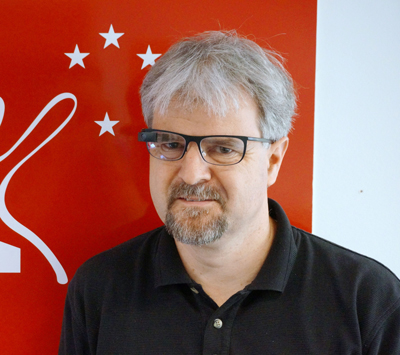 UniSA Professor of Human Computer Interaction Mark Billinghurst has been inducted into the Association of Computing Machinery (ACM) SGICHI Academy, the third Australian in 20 years to receive the honour.
Prof Billinghurst, a world-renowned expert in augmented and virtual reality, has been acknowledged for his "substantial contribution" to the field of human-computer interaction.
He is one of eight people worldwide inducted into the SIGCHI Academy this year. The last Australian was Ernest Edmunds, University of Technology Sydney Professor of Computation and Creative Media, in 2015.
It is the second global honour bestowed on Prof Billinghurst within weeks of each other. In March he was named one of the world's 50 leading augmented reality and virtual reality researchers (and the only one from the Southern Hemisphere) at the IEEE Virtual Reality 2022 conference.
In February 2022, Prof Billinghurst was part of a world-first research study to use neural processing techniques to show that facial expressions could replace handheld controllers to manipulate objects in a virtual reality setting.
Polish researcher explores the pain barrier with UniSA neuroscientist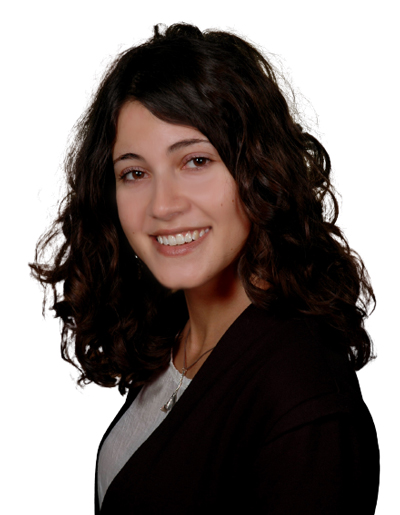 Polish postdoctoral researcher Dr Aleksandra Herman has won a prestigious fellowship to work with UniSA clinical neuroscientist Associate Professor Tasha Stanton on a 12-month project investigating how fibromyalgia-related pain can alter people's decisions.
Dr Herman, who is based at the Laboratory of Brain Imaging at the Nencki Institute of Experimental Biology in Warsaw, has been awarded a Marie Sklowdowska Curie Research Fellowship, which supports outstanding researchers to extend their knowledge and experience abroad.
The fellowship follows a collaborative study between the two researchers where they found that people with chronic pain made more short-sighted, impulsive decisions, favouring options that required less effort. A tendency towards effortless options has clear clinical relevance given that the most beneficial treatments for chronic pain are complex and effortful.
Their findings have recently been published in The Journal of Pain and may help explain why opioid dependence is common in people with chronic pain. Drugs provide immediate pain relief, involve no effort, but are not the best treatment path in the long term.
Dr Herman and Assoc Prof Stanton will test the neural mechanisms underlying altered decisions and the behavioural consequences, investigating whether physical or mental effort plays a bigger role in decisions involving people living with chronic pain.
Their research is expected to improve treatments for back pain, osteoarthritis and other conditions causing pain.
Aboriginal mental health advocate secures Dr Evelyn Scott scholarship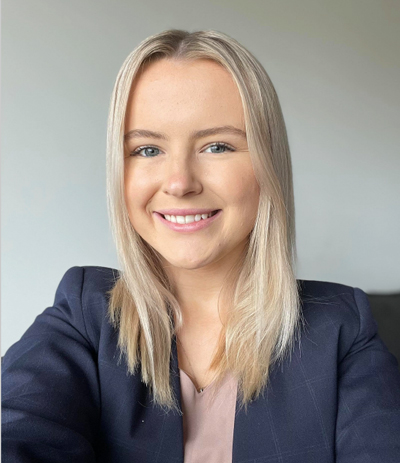 UniSA psychology student and Ngarrindjeri woman Nikia Bailey is one of two recipients of this year's 2022 Dr Evelyn Scott Scholarship, awarded by the Bupa Foundation.
Named in honour of Dr Evelyn Scott – a former resident of Bupa Mt Sheridan and proud Aboriginal leader who spent her life fighting for the rights of all peoples, the scholarship will provide $15,000 to support Nikia's studies.
Nikia was acknowledged for her impact in the Aboriginal and Torres Strait Islander mental health space, where she has worked on a number of Headspace initiatives including the online community 'Yarnspace', a culturally safe space for young Aboriginal and Torres Strait Islander people to connect.
She says she hopes to work towards endorsement as a Clinical Psychologist to support Aboriginal and Torres Strait Islander people and their social and emotional wellbeing after completing her Master of Clinical Psychology.
"Ultimately, I want to work towards destigmatising mental health and help-seeking behaviour for Aboriginal and Torres Strait Islander people and provide culturally safe clinical interventions," Nikia says.
Bupa's Asia Pacific CEO Hisham El-Ansary congratulated the recipients, which also included University of Melbourne student Brittney Andrews, on their outstanding achievements and dedication to supporting their community and the younger generation.
"It's a privilege to be able to honour Dr Scott's legacy by supporting talented students like Brittney and Nikia," El-Ansary says.
"We hope that through this scholarship we can support Indigenous future leaders to pursue careers in the health sector and take steps towards health equality for First Nations Peoples."
The Dr Evelyn Scott Scholarship is awarded annually by Bupa to honour the legacy of Dr Scott. For more information on the scholarships, go to the Bupa website.
Paid internship program paves the way for prospective PhD students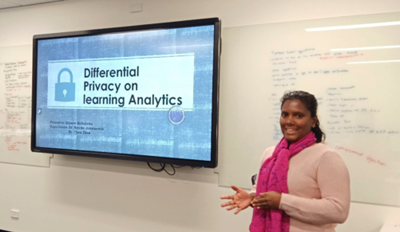 A paid internship program in which participants get to be part of a real-world research team, has proven its value with students going on to successfully undertake PhDs.
UniSA's Centre for Change and Complexity in Learning (C3L) runs an annual internship program, which provides Honours and Masters students with hands-on professional research experience in data analytics.
Lecturer in STEM Education and C3L Internship Coordinator Dr Florence Gabriel says the program aims to bring together high-achieving students from across the University who are interested in developing their research skills and pursuing a PhD.
UniSA Research Fellow Dr John Kennedy, who's also a C3L Internship Coordinator, says applying for the program, which began in 2019, is always a competitive process. This year there were 80 applicants for 10 internships.
Handpicked by the research team at C3L, successful Honours and Masters students enrolled in information technology, education, engineering, psychology, business, statistics and mathematics are given the opportunity to work alongside lead researchers.
Recent Bachelor of Psychology (Honours) graduate Alexia Armiento completed her C3L internship earlier this year.
"The internship appealed to me because it was a way to enhance and develop my existing researching skill set," Armiento says.
"I love being in an environment where I can collaboratively share my opinions and perspectives with others, to work together and achieve goals."
Armiento's project focused on investigating the influence of online interactive activities within STEM learning.
"Initially, I struggled with the scope, being so big, and something that I had not done previously, but with the help of my supervisor, I learnt how to conduct larger scope literature reviews and investigate the literature from different perspectives," she says.
Dr Kennedy says most interns want to have an authentic research experience.
"We partner the interns with supervisors, and it allows the interns to become part of an already established and experienced research team," Dr Kennedy says.
"We want our interns to feel that their input is just as valid as the experienced researchers on the team."
Dr Kennedy says each project requires unique skills and approaches.
"We always try to find the right projects for the right person so that students can engage well with the research process and develop their skills sets," he says.
Final year PhD student Abhinava Barthakur took part in the C3L internship program in 2020 – helping pave the way to his current studies.
"I undertook this internship program because it provided an excellent opportunity to engage with real-world data and enhance my data analytics expertise," Barthakur says.
His project focused on predicting the learning outcomes (pass/fail) of UniSA students in second and third-year courses based on their performance in a first-year course.
Barthakur says that his most significant accomplishment during the internship was realising that his analytical efforts had significance in shaping learning experiences and outcomes for various students at UniSA.
He says his supervisors were incredibly supportive.
"Their careful guidance and caring nature encouraged me to pursue a PhD under their supervision," Barthakur says.
"This experience was instrumental in shaping my research career and, subsequently, my PhD."
For more information about the research, visit the C3L website.
Adjunct awarded national prize by Australian Institute of Architects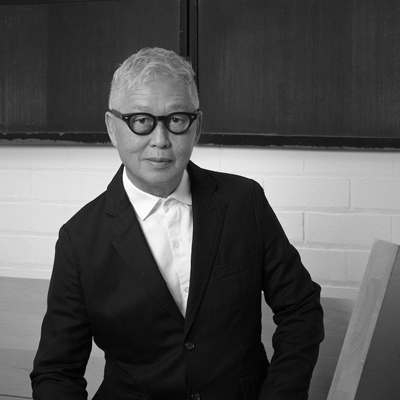 A UniSA Adjunct has won the Australian Institute of Architects' National President's Prize.
The National President's Prize recognises an individual's contribution to the advancement of architecture in a significant way, other than through architectural design, practice or education. The 2022 recipient of the National President's Prize is Professor Khai Liew.
Australian Institute of Architects' national president Tony Giannone says Prof Liew's influence within the profession is often understated.
"It is Khai's very understated, humble manner that draws the many threads of deliberate collaboration together to bring out the recognition of what is possible when we leave our egos home around the design table," Giannone says.
"Khai has been at the forefront of understanding Australian historical and cultural artefacts beginning with the repurposing of traditional settlement Barossa Valley furniture."
Prof Liew's designs have been exhibited at the V&A and the Design Museum in London, and the Milan Triennale. His work is represented in the permanent collections of the National Gallery of Australia, Sydney's Powerhouse Museum, the Art Gallery of South Australia and the Art Gallery of Western Australia.
Read the full citation in ArchitectureAU.
Loxton student wins prestigious residential scholarship
A UniSA student from the Riverland has been awarded a residential scholarship valued at up to $60,000.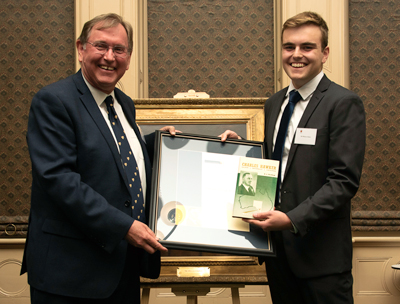 Bachelor of Business in Economics, Finance and Trade student William Gillett has been awarded the C.A.S. Hawker Scholarship, which is one of the most generous privately funded scholarships available to undergraduate and postgraduate students in Australia.
William is in residence at St Mark's College and recognised as a high achiever. He was student representative council president during his time at Loxton High School and the school's head prefect.
In 2019 William was recognised as both Loxton's and the Riverland's Young Person of the Year and the Order of Australia Student Citizen of the Year. He was the South Australian winner of the National History Challenge and has been a student panellist on the ABC's Q&A program.
The C.A.S. Hawker Scholarship was established in memory of Charles Allan Seymour Hawker. Each year the C.A.S. Hawker Scholarship Trustees offer a number of scholarships to capable students of principle and character who are committed to Australia's future. Selection is based on personal qualities as well as academic ability.
The scholarship normally covers the full cost of residential fees for up to three years.
Six UniSA students awarded Playford Memorial Trust Scholarships
Six UniSA students will receive assistance towards their studies, after being awarded Playford Memorial Trust Scholarships in late April.
The Playford Trust supports high-achieving students working in areas of strategic importance to South Australia, focusing on five key study areas: advanced manufacturing and new technologies; environmental sciences, including water and energy; health sciences and enabling technologies; agriculture, aquaculture and food production; and mining and resource development.
Recognised across three scholarship categories, the UniSA recipients for 2022 are listed below.
Built / Playford Trust Honours Civil, Structural, and Construction Engineering Scholarship recipient:
Bachelor of Engineering (Honours) (Civil and Construction Management) student Demi Tattingham, who has a strong passion for creating a sustainable future, likes seeing structures being built and is excited by the time-critical problem solving required. Her Honours project is exploring the cooling effects of bodies of water when incorporated into green infrastructure.
Playford Trust Honours Scholarship recipients:
Bachelor of Environmental Science (Honours) student Donna Fitzgerald, who completed a Bachelor of Environmental Science in 2021, during which she received a summer vacation scholarship that allowed her to investigate and quantify the dieback of stringybark eucalyptus forests across the Mount Lofty Ranges. Her Honours project will further develop this research, using ecological field study and remote sensing skills.
Bachelor of Science (Honours) student Johannes Skirrow, whose Honours project is based on Kangaroo Island, where he is investigating the factors the endangered glossy black cockatoo considers when selecting a tree to feed on. This species lost a large percentage of its food source – the Drooping Sheoak – in the 2019-20 bushfires. Johannes will help identify regions of the island where plantings would be most beneficial as food for the birds.
Bachelor of Biomedical Research (Honours) student Isabella Revesz, who plans to spend her Honours year developing liposomal and lipid nanoparticle-based formulations of HMBPP – a small molecule that can sensitise cancer cells and tumours to be detected and killed by cells of the immune system. These nanomedicines would allow for the more targeted treatment of cancer with minimal off-target effects.
Bachelor of Science (Honours) (Applied Physics and Mathematics) student Zane Peterkovic, whose passion is photonics. His Honours project is dedicated to frequency conversion of high-intensity light in optical fibres, a field with a considerable number of applications that he believes will contribute to South Australia's reputation as a hub for laser and photonics research.
SA Power Networks / Playford Trust Scholarship recipient:
Bachelor of Engineering (Honours) (Electrical and Electronic) (Power Engineering) student Chetan Gautam, who moved to Australia from his native Nepal in 2008 and developed a strong interest in the potential of renewable energy, underpinned by childhood memories of power outages that could last for 18 hours a day. He hopes to complete a PhD in renewable energy and to help the world find suitable ways to move away from traditional energy sources.
ANNOUNCEMENTS
$10m investment fuels promising treatments for inflammatory lung disease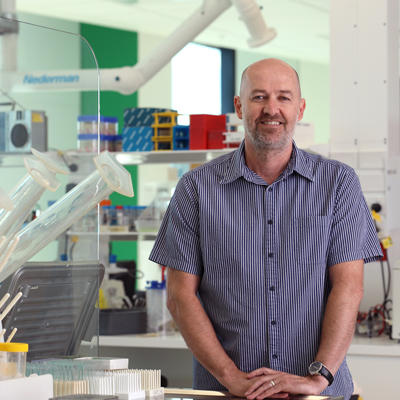 A UniSA world leader in inflammatory cell signalling, Professor Stuart Pitson, will draw on $10 million seed funding in a collaboration with Monash University to develop better treatments for inflammatory lung diseases that affect approximately 550 million people globally.
Prof Pitson, based in the Centre for Cancer Biology, is the Chief Scientific Officer and co-founder of new Australian biotech company Ankere Therapeutics, which launched in early May.
Ankere will harness research into inflammation from Prof Pitson's lab with small molecule chemistry from Associate Professor Bernard Flynn of Monash University's Institute of Pharmaceutical Sciences.
Inflammatory lung diseases include asthma, chronic obstructive pulmonary disease (COPD), pulmonary fibrosis, chronic and acute bronchitis, emphysema and cystic fibrosis, with some types having a survival rate as poor as three-to-five years post diagnosis.
"Some of these diseases have no cure, but Ankere hopes to develop better treatments for many sufferers," Prof Pitson says.
"Ankere is an example of how a strong partnership between researchers with a shared area of focus has the potential to address the most pressing health concerns.
"The combination of research, expertise and capital at Ankere will support the project to advance its highly promising discovery which has the potential to lead to new therapies targeting inflammation."
The funding round was jointly led by IP Group and Brandon Capital, through Brandon BioCatalyst, and will support the company through its pre-clinical development and into clinical trials.
APPOINTMENTS
UniSA makes a number of key senior appointments
A number of new senior appointments have been made across the University in April.
The new appointments include:
Tom Steer – Chief Academic Services Officer
Jeremy Sloan – General Manager, UniSA Clinical & Health Sciences
Professor Jill Dorrian – Dean of Research, UniSA Justice & Society
Professor Jon Buckley – Dean of Programs, UniSA Allied Health & Human Performance
Professor Sandy Orgeig – Dean of Graduate Studies
Associate Professor Barbara Parker – Executive Director, UniSA Online
Associate Professor John Medlin – Academic Director, UniSA Online
In addition, UniSA Chief Marketing and Communications Officer Alan Brideson will commence in the newly created position of Chief of Staff in the Office of the Vice Chancellor in mid-May.
In announcing the new roles, Vice Chancellor Professor David Lloyd said that the appointments will underpin the progress of the University's ambitions as it moves into the next phase of UniSA's strategic plan, Enterprise25.