From the Vice Chancellor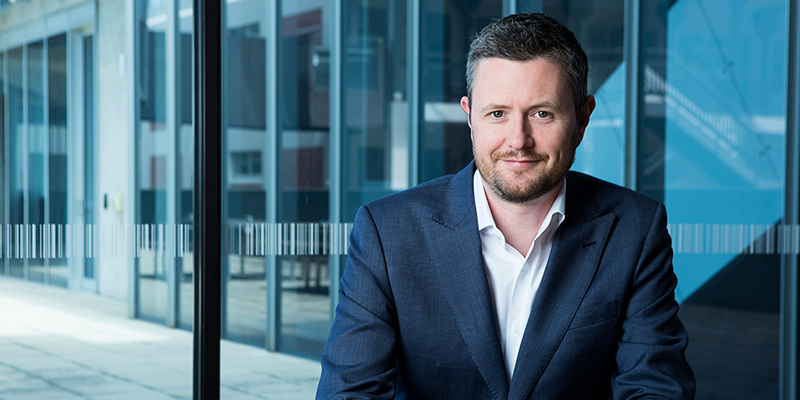 INSIDE UNISA
How many words have been written about COVID in the past two and a bit years? Trillions I'm guessing (here's 786 more). Everyone has an opinion – the world's health authorities, state health departments, corporate and institution types who translate rules into FAQs, friends who have had COVID, even the crackpots have had their say and I'm guessing sales of bleach and horse pills have never been greater.
Epidemiologists who have spent their entire careers in labs studying diseases and how they are found, spread, and controlled in groups of people, never expected the spotlight to be aimed at their endeavors. But there they have been, every night on our screens, the pandemic world's new superstars, but quiet, considered and thoughtful. They talked more about preventing the spread of the disease; they're not in the dramatic business of accurately describing the special effects. And words alone aren't enough: the cough, fever, fatigue, muscle aches, nausea and the general difficulty of taking a breath are not quite enough warning, and you don't really know what's hit you until you're flat on your back on the couch without a clue how to get up off it.
You might have guessed that I have just had Covid, and I'm not happy. I missed out on a lot of April which is, in my opinion, the best time of the year, especially for this University. The days are still warm, the nights chilly and autumn leaves have begun to fall. April is a month of change.
It's a magic month. April is when we see the results of all of our work, guiding students to grow into fully fledged new professionals. This past April, after two years of on-again-off-again graduation ceremonies, 4546 newly minted graduates crossed the stage at Pridham Hall carrying their hard won parchments and being cheered on by their friends and family. Another couple of hundred graduates joined us online as we streamed the ceremonies. Nearly 5000 new professionals all up, prepared to enter their new careers; confirming once again our ranking, as determined by QILT, that we are number 2 in Australia for graduate employability.
And that's kind of a glib statement until you take a close look at what we actually do as a university. As April is a month of change, the lives we change through education are on full show.
More than half of our students are non-school leavers, we have the highest proportions and populations of non-traditional entrants to tertiary education, of low SES students, of regional and remote learners and of Aboriginal students of any of the South Australian universities – it's in our DNA, it's in our foundation Act, it's in our culture, our strategies, in how we manage ourselves and it's in our name – University of South Australia. We've also got the largest population of enrolled non-South Australian domestic students – we have national reach and market share. That's incredibly important for the economics of our institution, and by extension the economics of the state.
None of that commitment to equity, participation and excellence in education has come at the expense of the delivery of economically relevant and transformative research of scale. To cite but one example, we're leading a brand new partnership to improve the resilience and profitability of Australia's food and agribusiness industries. The Cooperative Research Centre for Solving Antimicrobial Resistance in Agribusiness, Food, and Environments (CRC SAAFE), is being led by UniSA environmental scientist Professor Erica Donner and the project will tackle resistance to essential antibiotics, antifungals and antivirals that, if not addressed, could wipe up to $283 billion from the Australian economy by 2050.
Why stop at one (shiny, new example)? The University's involvement in the AMIRA minerals research program has been running for 30 years now and has been independently validated as having delivered well in excess of a billion dollars in value returned to the partners involved.
At just 31 years old, UniSA is recognised among the world's best young universities by QS and THE, who both rank us as a world's Top 50 Young University.
We educate and graduate professionals who can hit the ground running in their new careers and one of the best jobs in the world is to officiate at the graduation ceremony that closes one chapter of their lives, and opens another.
I missed many of those ceremonies and I missed April.
I would normally note here that we are Unstoppable. But even triple-vaxxed people are quite stoppable by the virus, as I've found. So if you haven't already had your boosters, get it done soon. I would rather you missed out the COVID experience. We have huge plans afoot and we need all of you to help get them started.
Professor David Lloyd
Vice Chancellor and President