Achievements and Announcements
ACHIEVEMENTS
ANNOUNCEMENT
ACHIEVEMENTS
UniSA Business secures another leading international endorsement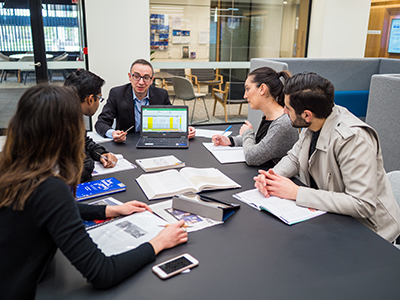 UniSA business education and research has been awarded another significant international endorsement, earning the Association to Advance Collegiate Schools of Business (AACSB) international business accreditation.
The accreditation comes hot on the heels of the announcement of UniSA's full five-year EQUIS accreditation from the leading international network for management development (EFMD).
Founded in 1916, AACSB is the longest-serving global accrediting body for business schools, and the largest business education network connecting students, educators, and businesses worldwide.
Business schools that earn the accreditation must undergo a rigorous review process undertaken by peers in the business education community, to ensure they have the resources, credentials, and commitment needed to provide students with a first-rate, future-focused business education. The schools' educational services are measured on a framework of 15 international standards.
UniSA Business Executive Dean Professor Andrew Beer says the standards provide a focus for schools to deliver on their mission, to innovate, and lift the impact of their research and education.
"As Australia's University of Enterprise, UniSA shares the strong AACSB focus on engagement, innovation and impact," Prof Beer says.
"We're extremely proud to have earned this accreditation and see it as an important milestone in our continued quality improvement.
"We look forward to working with the global AACSB network to ensure our distinctive approach continues to benefit students, businesses and society."
AACSB Executive Vice President and Chief Accreditation Officer, Stephanie M. Bryant says she is delighted to award the accreditation to UniSA.
"We congratulate University of South Australia and Executive Dean Professor Andrew Beer on earning accreditation and applaud the entire UniSA Business team – including the administration, faculty, staff, and students – for their roles in earning this respected honour," Bryant says.
"This accreditation recognises that the University has demonstrated a focus on excellence in all areas, including teaching, research, curriculum development, and student learning."
Established in 1916, AACSB International (AACSB) is the world's largest business education alliance, connecting educators, learners, and business to create the next generation of great leaders.
South Australia to lead $3.4 million study into the genomic causes of pregnancy loss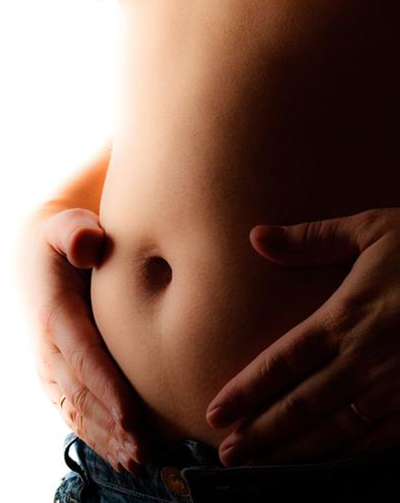 Working with a national team of collaborators, the University of South Australia and Women's and Children's Hospital have been selected to lead a significant research project under the Federal Government's Medical Research Future Fund – Genomics Health Futures Mission, to discover what proportion of stillbirths and perinatal deaths can be diagnosed by genomic analyses.
Fewer than 20 per cent of stillbirths (or perinatal deaths) receive an explanation or diagnosis that allows families and clinicians to determine if recurrence is a possibility, and if it is, how to prevent further occurrences.
Following major recommendations of a bipartisan federal government senate select committee on stillbirth research and education, the research will contribute to a national stillbirth action plan to reduce the rate of stillbirth by 20 per cent in the next three years.
Scientific lead Professor Hamish Scott, based at the Centre for Cancer Biology; an alliance between UniSA and SA Pathology, and clinical lead Associate Professor Christopher Barnett, based at the Women's and Children's Hospital, say the work will do much to ease the heartache and uncertainty felt by families who have experienced stillbirth or perinatal death.
"One of the most devastating aspects for families where a pregnancy ends this way is that often there is no explanation – and that leaves a vacuum often filled by personal guilt or confusion adding to the deep sense of loss parents already feel," Associate Professor Christopher Barnett says.
Assoc Prof Barnett says that while genomic testing is not currently incorporated as part of the standard-of-care across Australia, accurate diagnosis of the cause of stillbirth and perinatal death is essential for appropriate counselling because it gives families information about the chance of having other affected pregnancies.
"One of the key goals of this research project will be to ensure genomic testing is available to families as standard practice so that they have both answers and access to informed counselling and advice when planning for more children," he says.
The Genomic Autopsy Study was established in South Australia under the direction of Professor Hamish Scott and Assoc Prof Barnett to analyse both retrospective and prospective cases from the Women's and Children's Hospital in collaboration with the Broad institute at MIT in Boston.
More recently, the Genomic Autopsy team has partnered with Australian Genomics, enabling an extensive clinical and operational network to be established, with recruitment now occurring nationally.
Prof Scott says 149 families have already enrolled in the study through their local clinical service and answers about the cause of the stillbirth or perinatal death has been uncovered for about 50 per cent of these families.
"This project will continue and extend the current study, focusing on a range questions we hope to answer," Prof Scott says.
"Our greatest hope is that when we can answer these questions, the research will make a significant contribution to reducing the rate of stillbirth by offering families reproductive choices to avoid recurrence."
The national research project is supported by eight partners, six support partners and three national partners over 20 physical locations of health services, including all major referral centres in all mainland states. See the media release for details.
Recognition for work to improve the safety of medical implants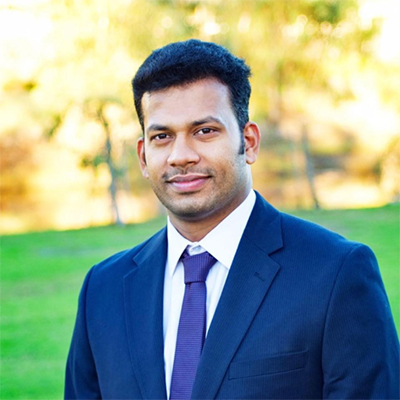 UniSA Research Associate Dr Rahul Madathiparambil Visalakshan has been awarded the 2019 Norton Jackson Material Science and Engineering Medal, recognising his work in developing new surfaces for medical implants. The medal is awarded to an outstanding Future Industries Institute graduate from the previous year demonstrating the most potential or real application of research in industry.
Dr Madathiparambil Visalakshan's PhD work was supervised by Professor Krasimir Vasilev as principal supervisor and Professor John Hayball, Dr Alex Cavallaro and Dr Melanie Macgregor as co-supervisors.
Dr Madathiparambil Visalakshan's research examines nano-surface engineering for controlling biological responses, and has previously earned him numerous accolades, including the John A. Brodie Medal from Engineers Australia 2016 and the Australian Nanotechnology Network Fellowship 2018.
"My work is intensely multidisciplinary," Dr Madathiparambil Visalakshan says.
"I am working at the intersection of material science, nano-engineering, biochemistry, proteomics, and immunology to develop new surfaces for medical implants, which can often suffer from adverse reactions in a patient."
Although receiving his PhD just six months ago, Dr Madathiparambil Visalakshan has already published more than 15 research papers and is now working as a postdoctoral research associate with international orthopaedic firm, Corin Group, on a large $6m project led by Prof Vasilev and funded through the Innovative Manufacturing Cooperative Research Centre.
"In this project I am applying my knowledge of immunology and nano-engineering to tailor the surface properties of revolutionary hip and knee implants, which are two of the most common implant types in the world."
ANNOUNCEMENT
Mastering defence systems engineering at UniSA
Defence industry engineers aspiring to move into senior engineering and leadership positions, now have a better pathway to promotion through the new Master of Defence Systems Integration at UniSA.
The new postgraduate degree is part of a nested suite of programs (graduate certificate, graduate diploma and master) designed to develop high-level engineering skills relevant to Australia's national defence priorities.
UniSA Director of Defence Matt Opie says that the introduction of the program offers an exciting opportunity to support mid-career engineers who want to transition into senior engineering and leadership roles or transfer into the defence sector from other industries.
"As Australia's University of Enterprise, and with its special focus on the defence sector, UniSA has established streamlined pathways to partner with industry, including co-developed degree programs like this one," Opie says.
"We have a long history of working to meet the defence industry's need to develop and transform Australia's future workforce.
"With an extensive defence research portfolio and industry partnerships, UniSA is one of Australia's most experienced education providers in the defence industry sector."
As part of the Master of Defence Systems Integration, students will get experience working on large scale projects while they study, with a focus on a systems engineering approach to full life-cycle development, from systems design and implementation, to test and evaluation and integration.
UniSA's Associate Professor Ady James, a specialist in Systems Engineering and head of the new program, says the degree will help mid-career professionals to increase their skills in systems engineering and by working collaboratively within a cohort of participants in similar or associated roles, develop their professional networks.
"The program has been designed to meet the needs of students already working within industry and is available with options to learn part-time and online," Assoc Prof James says.
"Our goal has been to design a program that will give career changers and advancers the chance to develop advanced knowledge and to learn the implementation of systems engineering tools and problem-solving methodologies in a complex systems environment within the defence industry context.
"As South Australia gears up to be a key player in building Australia's defence industry capacity and expertise for the long term, programs such as the Master of Defence Systems Integration are vital."
The Master of Defence Systems Integration draws on engineering knowledge to develop further skills in systems engineering specifically for the defence sector and will include:
Engineering and systems integration
Autonomous and unmanned systems
Information technology
System of Systems (SoS) integration
Project management
Engineering management
Integrated logistics support
Enrolments are now open for the new program and further information can be found on the UniSA website.