Achievements and Announcements
ACHIEVEMENTS
ANNOUNCEMENTS
APPOINTMENTS
ACHIEVEMENTS
UniSA earns QS 5 Star Plus rating and a reputation for superior student support in Good Unis Guide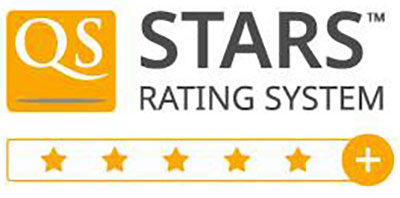 For the first time in its history, UniSA has been awarded a 5 Star Plus rating by Quacquarelli Symonds (QS), a world leader in higher education analysis.
UniSA's result – the highest possible rating – was announced following a comprehensive evaluation by QS across a range of areas including research, employability, teaching, facilities, internationalisation, inclusiveness and innovation. To be given the 5 Star Plus rating, an institution must achieve five stars across all categories.
And in the same week UniSA received a five star rating across six categories in the 2021 Australian Good Universities Guide (GUG) and was rated number one in SA for: full-time employment for first time graduates; the best starting salaries for postgraduates; the best learner engagement; learning resources; overall learning experience; skills development; student support; and teaching quality.
UniSA Vice Chancellor Professor David Lloyd says the ratings confirm that even in times of extraordinary change and uncertainty, UniSA is providing the highest standards of teaching and learning.
"Our performance in the QS Stars assessment, and in the GUG ratings, shows we are operating as a world-class university focused on delivering work-ready, quality graduates," Prof Lloyd says.
"As a young and agile institution, being able to adapt and innovate is in our DNA – it's how we make sure we give our students the very best learning experience and give our academics a dynamic environment to produce research with real-world impact.
"The ability to think outside the box, to find solutions to problems we couldn't have imagined just months ago, is more important now than ever before.
"The culture of innovation at UniSA has placed us in good stead to think creatively about how we can address the challenges of this global pandemic and continue to deliver quality learning experiences for our students.
"The QS 5 Star Plus rating and our excellent results in providing the access, resources, support and commitment our students need to succeed, reflected in the GUG ratings, are clear indicators that we are on the right track, as we continue to build our reputation internationally as Australia's University of Enterprise."
UniSA also maintained its 5 Star Rating for Business education – the highest rating awarded in the QS Stars Business School assessment.
SA Tall Poppies pursue a prescription for safer aged care
Two UniSA researchers working to improve medication use and the quality of aged care in Australia have been named Young Tall Poppies of Science for 2020.
Clinical pharmacist Dr Janet Sluggett and epidemiologist Associate Professor Maria Inacio are among 10 outstanding young South Australian researchers to be honoured this year, showcasing the high standard of world-leading research being carried out in the state.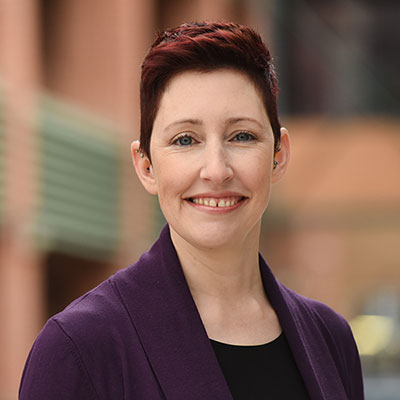 Dr Janet Sluggett, an NHMRC Early Career Fellow, is credited with developing and testing a new pharmacist service in aged care homes to simplify medication schedules for residents.
Polypharmacy is rife in Australia and worldwide, putting aged care residents at increased risk of falls, confusion, memory loss, medication errors and hospitalisations, among other health issues.
The UniSA researcher gave expert testimony to the 2019 Aged Care Royal Commission, calling for changes to medication procedures, which informed nationwide changes in the medication review program in the aged care sector earlier this year.
Described in her nomination as a young scientist with "an outstanding track record", Dr Sluggett is one of a handful of university early career researchers who has worked collaboratively at the industry coalface, embedded for a period in an aged care facility to co-design and implement solutions.
"People living in aged care homes are the highest users of medications, taking on average 10 different medications every day," Dr Sluggett says. "Medications can help us to thrive but can also harm, so it's really important for us to get the balance right for older people."
Dr Sluggett is now based at the South Australian Health and Medical Research Institute (SAHMRI), working with the Registry of Senior Australians (ROSA) to analyse medication and health data to inform treatment decisions for more than 240,000 older Australians who access residential aged care annually.
Assoc Professor Maria Inacio is also an NHMRC Fellow and Hospital Research Foundation Mid-Career Fellow, investigating better ways to monitor and deliver safe and quality aged care services to older people.
A joint UniSA and SAHMRI researcher, Assoc Prof Inacio has been instrumental in developing ROSA, a national database which identifies who accesses aged care services and how it affects their health and wellbeing.
Under her leadership, ROSA has published 25 studies, delivered three reports to the Royal Commission into Aged Care and received $5.74 million in additional funding to expand its work on areas affecting vulnerable individuals in aged care.
Assoc Prof Inacio's work is focused on addressing the "shocking tale of neglect" in Australia's aged care sector which was exposed in 2019 following an increase in disturbing incidents in aged care facilities across the country.
"Every year, 1.3 million older Australians use aged care services at a cost of $18 billion to the Federal Government," she says. "As our population ages, the need for these services will grow, and it is imperative that we meet this demand with high-quality care. By measuring and evaluating the quality and safety of aged care services with the right tools and systems, we can achieve this."
SA's Young Tall Poppies of Science finalists will be officially congratulated on Monday 21 September, when the Young Tall Poppy of the Year for South Australia will be named.
Food drive delivers 'a tonne' of generosity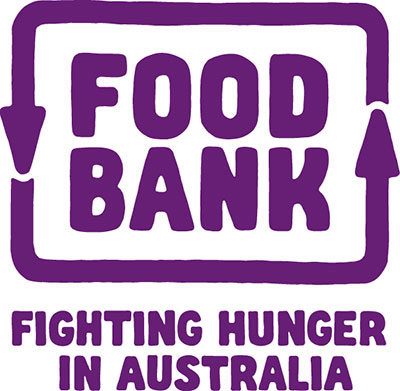 UniSA staff and students have donated almost a tonne of food – the equivalent of 16 full wheelie bins – to help South Australians doing it tough.
A food drive was held on each of UniSA's four metropolitan campuses in August. UniSA partnered with hunger relief charity Foodbank SA to help provide meals for people who cannot afford to buy enough food to eat.
Staff and students were asked to donate non-perishable food items such as pasta, rice and tins in purple Foodbank bins on each metropolitan campus. The bins were collected and sent to Foodbank SA for weighing – and to inspire friendly competition. Students and staff at Mawson Lakes donated the most (272kg), followed by Magill (268kg), City East (248kg) and City West (129kg). That added up to 917kg in total.
UniSA student adviser Jess McKenzie, who coordinated the effort, says it was a great result.
"It was really exciting watching the bins fill up over the two days of the food drive," she says. "Almost 2000 meals have been donated which is an awesome achievement!"
The amount is in addition to the equivalent of 872 meals donated in a staff food drive run by UniSA Business two weeks earlier.
Foodbank SA was chosen as the charity partner for UniSA's inaugural food drive because it works with more than 500 local community organisations that provide food to those in need. Foodbank SA will also be providing a pop-up food relief services on UniSA campuses over the coming weeks to directly support students who are going hungry because of COVID-19 related job losses.
Foodbank SA CEO Greg Pattinson also provides mentoring to Master of Business Administration students through the Executive Partners Program, and supports UniSA undergraduate students on placements within the organisation.
As well as offering financial support to students through the Student Hardship Fund, UniSA is committed to undertaking vital research in food insecurity. In 2019 researchers from The Australian Alliance for Social Enterprise played a leading role in the development of the South Australian Food Relief Charter and Nutrition Guidelines. This work followed on from an earlier study examining social enterprise models of food relief, such as the Foodbank Food Hubs, and found them to be more empowering for clients.
See images from the food drive in UniSA News In Pictures.
ANNOUNCEMENTS
NASA collaborates with Australian smart satellite centre on beacon technology
A deal between NASA and the Adelaide-based SmartSat Cooperative Research Centre could lead to emergency beacon technology developed in South Australia being used for the next moon missions.
In a collaboration being hailed as a significant boost for Australia's developing space economy, the partnership aims to use emerging satellite technology to advance distress-related communications and navigation systems to benefit the US and Australia.
The SmartSat Cooperative Research Centre (CRC) brings together more than 100 national and international partners who have invested more than $190 million, along with $55 million in Federal Government funding over seven years. UniSA is playing a lead role in the SmartSat CRC.
The NASA Search and Rescue office collaboration involves South Australian organisations Myriota, Black Art Technologies, UniSA, Safety from Space and Flinders University.
SmartSat CEO and managing director Professor Andy Koronios says the project will help to build Australia's space industry by developing leading edge technology and expertise with the partners involved.
"This collaboration is part of a more systematic and broader activity between NASA Goddard Space Flight Centre and SmartSat CRC and opens the door to a lot of possibilities for the Australian space community," he says.
"We are delighted to be partnering with Goddard's Search and Rescue office, joining their push towards the moon and beyond."
The first phases of their collaboration with the SmartSat CRC will involve enhancements to NASA-developed second-generation emergency beacon technology. These beacons improve upon existing beacon technology, offering significantly increased accuracy and a host of other benefits to users globally.
The SmartSat research team, led by Safety from Space co-founder Dr Mark Rice, will propose new designs for the waveform of the 406 MHz signal sent by beacons through the Cospas-Sarsat network, which works with low-Earth orbit, medium-Earth orbit and high-altitude geosynchronous orbit satellites.
"These new designs will further modernise second-generation beacons, taking advantage of encoding techniques not available when the Cospas-Sarsat network was developed in the 1970s," Dr Rice says.
Future phases of the SmartSat CRC collaboration could support exploration initiatives like the Artemis missions, which will return humans to the Moon for the first time since Apollo.
$1.25m to support world-leading child protection research

Up to 10 scholarships supporting world-leading child protection research will be offered through the Australian Centre for Child Protection (ACCP) at UniSA thanks to a $1 million investment by the State Government.
The Enhancing Practice – SA Department for Child Protection PhD Research Program aims to develop the next generation of high-quality state, national and international leaders in child protection research.
The scholarships are the result of a partnership with the Department for Child Protection (DCP) and the Australian Centre for Child Protection. In addition to $1 million in State Government funding, UniSA has committed an additional $250,000 to the initiative.
The program, which is open to existing and new scholars, will focus on supporting new and innovative ways to deliver better outcomes for vulnerable children and young people.
The Enhancing Practice – South Australian Department for Child Protection PhD Research Program will operate under the senior leadership and oversight of the ACCP's leadership team Professor Fiona Arney, Professor Leah Bromfield and Associate Professor Tim Moore, who are internationally recognised child protection experts with a prolific body of research spanning the past two decades.
Key research topics that could be addressed through the research projects include responding to trauma and mental health, building therapeutic practice, enhancing reunification practice and creating sustainable partnerships with Aboriginal stakeholders.
UniSA Deputy Vice Chancellor: Research and Enterprise Professor Marnie Hughes-Warrington says participants in this program will be part of a new generation of research leaders.
"The program will drive quality and excellence in the child protection sector and lead the development of new policy and practice nationally and globally," she says.
ACCP co-director Professor Fiona Arney says the program of research will also build on the ground-breaking work of the centre and support its commitment to creating a brighter future for children and families.
"The ACCP is committed to promoting the needs, views and experiences of children and young people and leading the development of practices and policies that respond to them," Prof Arney says.
"At the heart of this program is a desire to produce outcomes and impacts which will make a real and tangible difference to the lives of vulnerable children and their families."
Child Protection Minister Rachel Sanderson says the Government is focused on ensuring every child and young person has the opportunity to grow up in a "safe, loving and supportive environment".
"The field of child protection is always evolving and changing and our new $1 million commitment to fund world-leading child protection research will help us ensure we are implementing the best and new ways of doing things to better support our children and young people who have experienced child abuse and neglect, including those in care," she says.
It is expected students will be accepted into the program this year, with research being undertaken across the next three years.
An expression of interest for the program is now open on the UniSA website.
APPOINTMENTS
WA expert in child abuse and neglect joins the Australian Centre for Child Protection at UniSA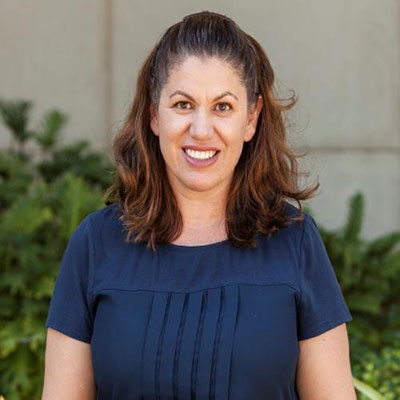 A nationally and internationally recognised researcher in child maltreatment, Associate Professor Melissa O'Donnell, has joined the Australian Centre for Child Protection (ACCP) at UniSA.
Assoc Prof O'Donnell's leading work in investigating and monitoring outcomes and risk and protective factors for children and families who experience child abuse and neglect, has informed both national and state policy, including the National Child Protection Framework and the development of the first Youth Health Policy for Western Australia.
Over her 15 years as a lead researcher at the Telethon Kids Institute at the University of Western Australia, she was awarded more than $4.7 million in competitive grants, produced more than 40 publications, and earned the prestigious WA Premier's Award Woodside Early Career Scientist of the Year in 2018.
On the world stage, Assoc Prof O'Donnell has been an expert to the United Nations and is a member of the International Working Group on Child Maltreatment Data Collections through the International Society for the Prevention of Child Abuse and Neglect.
Her innovative data linkage work has contributed new knowledge about the rise in babies born affected by maternal substance use during pregnancy, and the impact of parental mental health issues and family domestic violence on children's safety and wellbeing.
Assoc Prof O'Donnell's expertise in working with data makes her an invaluable addition to the ACCP team, which includes the award-winning leadership team of Prof Fiona Arney, Prof Leah Bromfield and Assoc Prof Tim Moore.
ACCP co-director Professor Fiona Arney says the appointment will build on the ground-breaking work and insights being developed at the ACCP, helping the centre to continue to pioneer new approaches and methodologies for preventing and responding to child abuse and neglect.
"Child abuse and neglect is one of the country's greatest social and public health challenges, with one in four Australian children reported to child protection services before the age of 10," Prof Arney says.
"Melissa shares our commitment and passion to improving the outcomes for children impacted by abuse.
"Her expertise will strengthen our ability to provide contextually-driven solutions to what are complex societal problems."