UniSA delivers high-impact innovation for grain cropping in Australia
By Dan Lander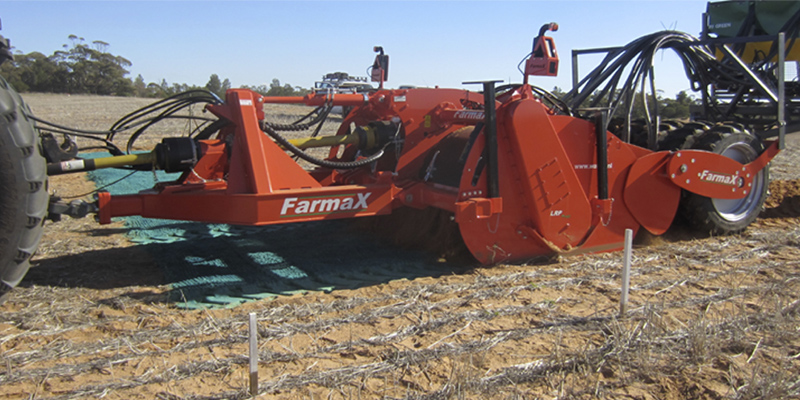 TECHNOLOGY AND ENGINEERING
With Australia's farm gross domestic product (GDP) declining by 8.3 per cent over the past year, it is no secret things have been tough for the nation's agriculture sector recently, and most primary producers would welcome any technique to boost output and reduce risks.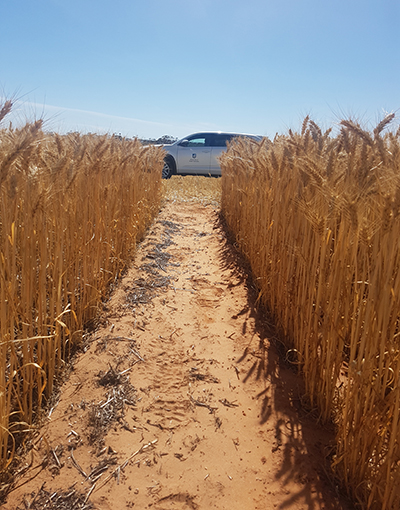 Researchers at UniSA's Agricultural Machinery Research and Design Centre (AMRDC) are set to deliver just such a boost as they near completion of a number of projects using cutting edge technology to improve crop establishment by up to 400 per cent and significantly increase grain yield.
AMRDC is the oldest research centre at UniSA and one of only two dedicated agricultural engineering centres in the country, and the institution's researchers, Dr Jack Desbiolles, Dr Chris Saunders, Dr Mustafa Ucgul and Dr James Barr, are leading the world in machinery development for conservation agriculture.
Key to their approach is the application of a computer simulation technique called "discrete element method" (DEM), which allows them to accurately model soil engaging tools, such as no-till crop seeders, deep rippers, inversion ploughs and rotary spaders.
DEM has been used in different ways in other areas, but as Dr Saunders says, AMRDC is pioneering its use in the agricultural field, leading to significant improvements in the efficacy and efficiency of cropping machinery.
"We've really led the way over the past eight years into using this technology for understanding a range of amelioration and crop seeding machinery," Dr Saunders says.
"Unlike real-world testing, which can only occur at certain times of year, DEM modelling can be done year-round using high-power computer stations to optimise designs and settings, which are then ready to test and fine tune in the field when the seasons permit."
Dr Ucgul says the name of the technique derives from its innovative use of discretely simulated particles, which can be calibrated to behave like real soil.
"The simulation medium is made up of a bulk of discrete particles millimetres in size, with advanced contact models that make the bulk of particles behave like soil," Dr Ucgul says. "These are calibrated against measured properties of soil conditions in the field and used in full-scale machine simulations, which are then validated in paddock situation using real implements."
Supported by the Grains Research and Development Corporation, AMRDC's work is revolutionising agricultural engineering, fostering new insights into how to maximise crop response through the quality of work achieved by machinery.
Dr Barr says DEM reveals how the soil responds to different machinery configurations and settings. This ensures optimal soil conditions can be fostered by various machines in a broad range of farming contexts, including soil inversion and mixing in plough and spading applications, soil loosening in ripping applications, and the mechanics of furrow seeding in a no-till context.
"For example, the work has been critical in understanding how design and operating parameters directly influence the amount of dry topsoil that ends up falling back into the seed zone, dictating how well no-till crops can germinate and establish," Dr Barr says.
"Field trials conducted this season in non-wetting sands correlated well with DEM predictions, and have demonstrated two- to four-fold improvements in crop establishment and significant increase in grain yield."
Working closely with UK software supplier, DEM Solutions Ltd, and recently initiating collaboration with a research team at Iowa State University in the USA, AMRDC's published research work has attracted the attention of major international machinery manufacturers, with industry connections established in France, India and the Netherlands.
However, Dr Desbiolles says the technique's greatest potential may lie much closer to home.
"Much of the machinery in operation in Australia is made overseas and imported, but it is used in very different conditions and sometimes for a different purpose here," Dr Desbiolles says.
"Beyond the knowledge development focus of the DEM research to date, the same technique can be applied to guide the optimum customisation of these international machines, so they can be more effective and more efficient for local producers.
"This would not only be a significant boost for farmers, it would have the potential to drive new local manufacturing initiatives as well."
More info on AMRDC and its discrete element modelling research can be found in this video.