Fab four set to soar with New Colombo Plan scholarships
By Annabel Mansfield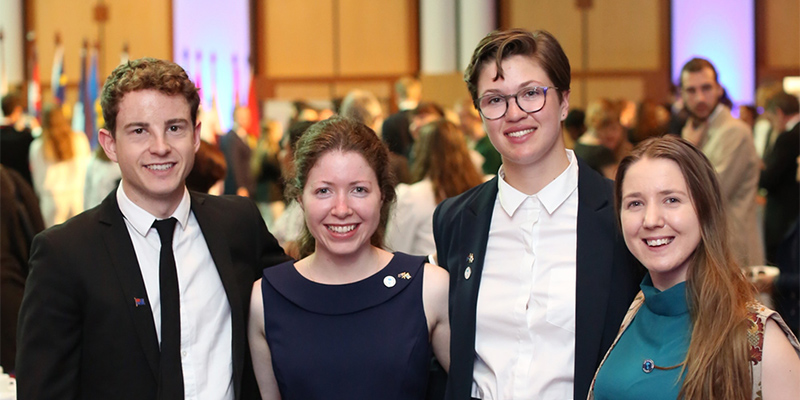 INSIDE UNISA
It's a far cry from protecting Australia's borders, but for former Royal Australian Navy able seaman and marine technician, now UniSA student, Tom O'Flaherty, a move to Indonesia presents an exceptional opportunity for building meaningful communications with one of Australia's closest neighbours.
Tom is one of four outstanding UniSA students who have been awarded 2020 New Colombo Plan scholarships and will travel to the Indo-Pacific region to further their studies and gain invaluable work experience across the region.
The New Colombo Plan (NCP) is an initiative of the Australian Government to lift knowledge of the Indo-Pacific in Australia by supporting Australian undergraduates to study and undertake internships in one of 40 countries.
The highly competitive scholarships are awarded to Australia's best and brightest students who demonstrate adaptability, resilience, and leadership in the community, as well as understanding the importance of deepening Australia's relationships in the region.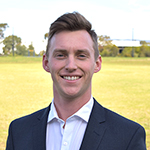 UniSA second-year finance student, Tom O'Flaherty, will be extending his studies at the University of Indonesia and has his sights set firmly on an internship in a multinational financial services company based in Jakarta.
"Indonesia is in such close proximity to Australia, yet many people still don't know that much about one of our closest neighbours," Tom says.
"As one of the world's fastest growing consumer markets, Indonesia offers Australia many opportunities for trade, investment and engagement.
"But effective collaboration requires an acute and in-depth understanding of culture and the business environment.
"Through the New Colombo Plan scholarship, I hope to establish closer relations with our Indonesian neighbours that will provide new opportunities in both countries for many years to come."
UniSA students Sophie Eldridge, Jesse Neill, and Sarah Short (pictured with Bianca Hoffrichter, UniSA's 2018 NCP scholarship winner) were also awarded NCP scholarships.
Jesse Neill, a Bachelor of Journalism and Professional Writing and Bachelor of Arts (International Relations) student, will undertake part of his honours at the National Taiwan University, analysing the difference in news values between Australia and Taiwan. Jesse has won several journalism awards, including the 2018 National Nine News Student Journalism Award and the 2018 SA Press Club Student Journalist of the Year Award.
Sophie Eldridge, a double degree in Bachelor of Social Work and Bachelor of Arts (International Relations) student, will travel to Fiji to pursue her studies at the University of the South Pacific. She is planning to undertake an internship at the Fiji Women's Crisis Centre to explore the empowerment of women in a male dominated culture.
Sarah Short, a Bachelor of Architectural Studies student, will travel to South Korea to study Design Studio and Urban Planning at Korea University. She is planning to undertake an internship at a multinational architectural firm based in Seoul.
The 2020 New Colombo Plan recipients were announced on 25 November by the Department of Foreign Affairs and Trade.