Experience 2050 today at new MOD. exhibition
By Michèle Nardelli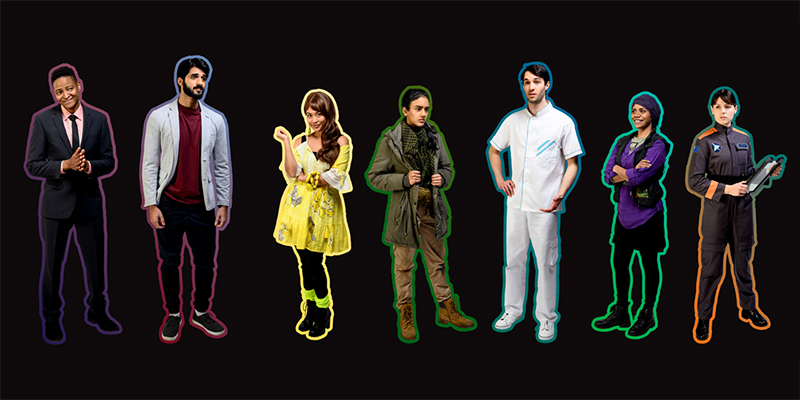 COMMUNITY
Seven siblings from the future have arrived in Adelaide to grapple with the big issues.
Late 20th century predictions of the future always seemed to vacillate between intergalactic battles at warp speed, flying skateboards and the invasion of robot humanoids.
These populist projections are extreme and often fantastical – but in truth the issues and problems that will be important in 20, 30 or 40 years' time, are probably already upon us, and the people who will grapple with them are very much like us.
The latest exhibition at Australia's leading future-focused museum MOD., takes visitors to a piece of land in Southern Australia called "Eucalara" in the summer of 2050. Through the eyes of seven siblings, visitors need to grapple with the issues of the times in the context of new technologies, and an altered political, cultural and environmental landscape.
Director of MOD. Dr Kristin Alford says the exhibition has been adapted from its highly successful Finnish namesake, Seven Siblings from the Future.
"We have remade the exhibition to reflect its Australian context and we've injected a focus on issues that are very significant here such as the land, sustainability and biosecurity," she says.
"Essentially though, the idea that our future is influenced by the decisions made today is a very strong theme. Visitors will have the chance to see how the views and character of each individual can and do make an impact on the direction the future will take."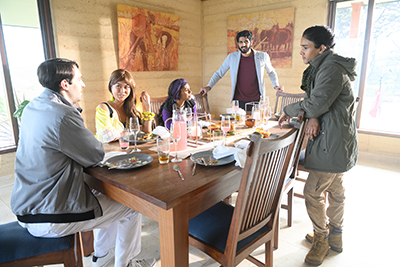 Like characters in a movie, each of the siblings has a personal style, a career goal, views about the meaning of life, as well as a few flaws.
And it is through their eyes that visitors will consider some important issues – can we survive climate change and how do we prepare for the worst? How do we care for the elderly when everyone lives much longer lives? Will our skills have currency in a world that is increasingly automated? If we engineer the brightest and best to lead society, how do we account for social skills? Can we feed the world and still reduce carbon emissions?
Dr Alford says like all of MOD.'s exhibitions it is designed to make people think, but it is also interactive and entertaining.
Using a downloadable app, visitors can interact with each sibling to discover more about their own values and find out which sibling is most like them.
Visitors can also use VR "binoculars" to discover the invasive species threatening the landscape; they can work building a model for a marina tourist development on the coast of Eucalara deciding what should be included; they can explore a workshop where one of the siblings has just developed the first carbon neutral completely synthetic hamburger; and they can find their perfect match for living in a sustainable world.
"Each time we stage a new exhibition we aim to deliver something completely different in the local context and something that does provoke thought and engagement across the science and arts divide," Dr Alford says.
"In life, in creating and maintaining civil societies, in innovating new ideas, we are constantly thinking across disciplines and bringing different skill sets to the table.
"How we navigate the future will be no different and through this exhibition I think it becomes clear that a range of skills, personal traits and talents will influence our future and be key to our survival."
Seven Siblings from the Future runs until the end of May 2020.
MOD. is located on North Terrace, Adelaide, next to Morphett Street bridge and is open daily except Mondays. For more information visit the MOD. website.