Helping future lawyers become agents for justice by raising 'the bar'
By Leda Kalleske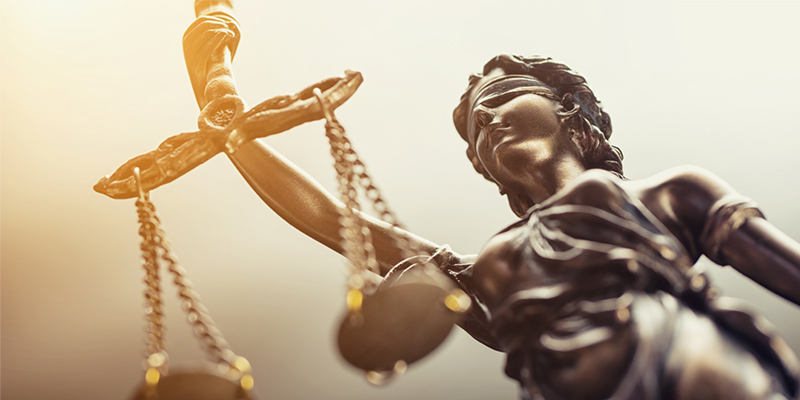 BUSINESS AND LAW
The ability to present an argument in court will always play its role in the legal profession. But increasingly, Australians are demanding an expanded diversity of skills; the profession is no longer dominated by the traditional model of solicitor and barrister.
Challenges including climate change, digitalisation, the liberalisation of business models, and efforts to implement a circular economy are driving the transformation of Australia's legal environment.
With this fast-evolving scope and complexity, the world needs lawyers capable of acting across diverse legal landscapes, interpreting and applying laws across different areas, as part of inter-disciplinary teams.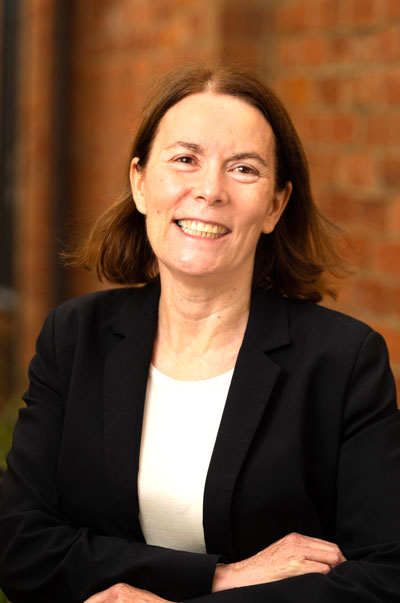 Dean of Law at UniSA Professor Vicki Waye says that this disruption is breaking down the traditional model of legal practice and identity, and so too what's expected of emerging lawyers.
"There is a call for professional ideals like integrity, civility, social consciousness and an orientation toward justice," Prof Waye says.
"It's more than applying the law and getting someone out of legal liability for one issue or another, it's about being imbued with a real sense of what it means to advocate for and achieve justice."
This shift is driving the adoption of integrative programs of legal education that combine knowledge and skills with high emotional intelligence.
This means expanding legal curriculum to not only build in skills such as intercultural communication, interviewing and negotiation, but attributes including resilience and self-management. It's a shift that Professor Waye is on board with.
"We've introduced new programs to our Bachelor of Laws in response to the changing face of legal practice, but also what society wants from lawyers," she says.
"We need emerging lawyers to meet the needs of a transformed and broad-based legal profession that has varied career destinations.
"For example, we've integrated a program called Lawyering and Leadership that supports students to build leadership skills and understand their identity as legal professionals.
"If we are constantly reinforcing why students are doing what they're doing and how that can lead to better outcomes for the environment or for society, this will not only serve our students well but our community as a whole."
Increasingly, lawyers are exploring careers that sit outside the legal profession such as journalism, business, technology and human resources. While this isn't new, the traditional legal profession is becoming a smaller proportion than one might expect.
There's still a strong frequency of law students aspiring to a future in criminal law or human rights law. Prof Waye says that disability and consumer law are also growth areas.
"The scope of practice under the human rights banner is increasing, and it's about understanding what the law can do to create a better society," Prof Waye says.
"There will always be a career path for the traditional lawyer, but we also have graduates setting up businesses in sports contracts and aged care – there are all sorts of opportunities."
Calls from industry and students for a stronger and quicker transition to practice after study have also impacted the shift towards a new approach to legal education programs.
For a law graduate to apply for admission to the Bar in any Australian state, they need both a recognised law degree and practical legal training qualification. This second component is likely to add a further six to 12 months to a four-year law degree, before a new lawyer can even come close to addressing the court.
"By embedding a Graduate Diploma in Legal Practice (GDLP) into its four-year law degree, UniSA is enabling a faster transition to legal practice for its students," Prof Waye says.
"The GDLP focuses on advancing the knowledge and skills required to practice law; think of it as the hands-on, practical component of a law student's training.
"The embedded GDLP, which will be delivered by the College of Law, will mean our students can transition to legal practice faster than they would have otherwise."
The shift in Australia's legal profession is driving demand for resilient practitioners with the ability to interrelate with diverse demographics and businesses. In turn, tertiary education providers need to step up to the mark so the future legal workforce is ready to approach the bench with their identity and cause intact.
"We want our emerging lawyers to master a sense of professional identity, through the lens of being agents for justice," Prof Waye says.
"If we can create excellent doctrinal lawyers who really understand why they're doing what they're doing, when the going gets tough, they won't be left at sea."