The latest books from UniSA researchers
---
Better Brand Health
By UniSA Research Professor and Associate Director (International) for the Ehrenberg-Bass Institute Professor Jenni Romaniuk
Better Brand Health: Measures and Metrics for a How Brands Grow World is scientifically backed to boost brand health.
Featuring insights into key metrics and quality trackers, this book is the perfect resource to help anyone in any position improve their performance evaluation. Covering everything from bigger picture strategic framework to the nitty-gritty of attribute wording, this book has something for everyone regardless of experience.
Focusing on essential components of brand health tracking such as Brand Awareness and Brand Attitude, as well as newer metrics of Mental Availability, Better Brand Health combines science-based theory and professional best practice to give readers the knowledge and tools needed to excel. This book consolidates research and development from the author's own academic publishing and incorporates them into the 'How Brands Grow' world to help achieve more reliable and robust KPIs.
The book is available from Oxford University Press.
Algorithmic Intimacy: The Digital Revolution in Personal Relationships
By UniSA Dean of External Engagement Professor Anthony Elliott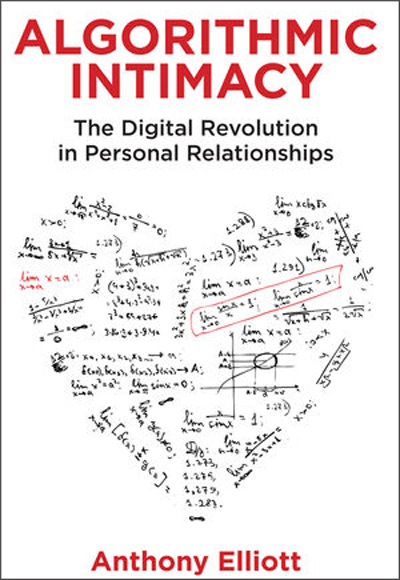 Artificial intelligence not only powers our cars, hospitals and courtrooms: predictive algorithms are becoming deeply lodged inside us too. Machine intelligence is learning our private preferences and discreetly shaping our personal behaviour, telling us how to live, who to befriend and who to date.
In Algorithmic Intimacy, Prof Elliott examines the power of predictive algorithms in reshaping personal relationships today. From Facebook friends and therapy chatbots to dating apps and quantified sex lives, Elliott explores how machine intelligence is working within us, amplifying our desires and steering our personal preferences. He argues that intimate relationships today are threatened not by the digital revolution as such, but by the orientation of various life strategies unthinkingly aligned with automated machine intelligence. Our reliance on algorithmic recommendations, he suggests, reflects a growing emergency in personal agency and human bonds. We need alternatives, innovation and experimentation for the interpersonal, intimate effort of ongoing translation back and forth between the discourses of human and machine intelligence.
The book is published by Polity Books.
Arts-based Practices with Young People at the Edge
Edited by UniSA Centre for Research in Educational and Social Inclusion members Dr Deborah Price, Dr Belinda MacGill and Dr Jenni Carter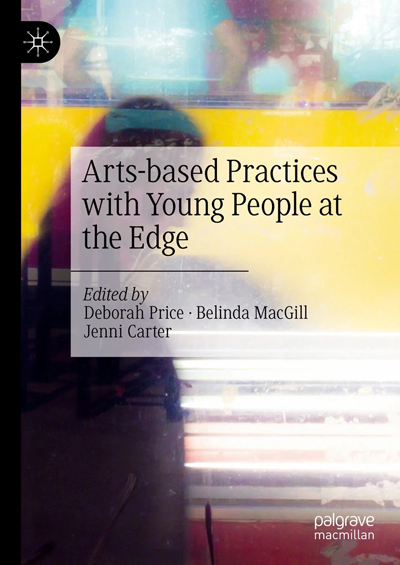 Arts-based Practices with Young People at the Edge illustrates transformational creative methodologies in co-designing research with young people. This provocative text repositions young people as agents in their future through education and community engagement. Creative arts-based practices inspire readers to disrupt misrepresentations and invisibility of young people at the edge.
The book is published by Palgrave Macmillan.