Three minute thesis winner's plan to make ovarian cancer treatment more effective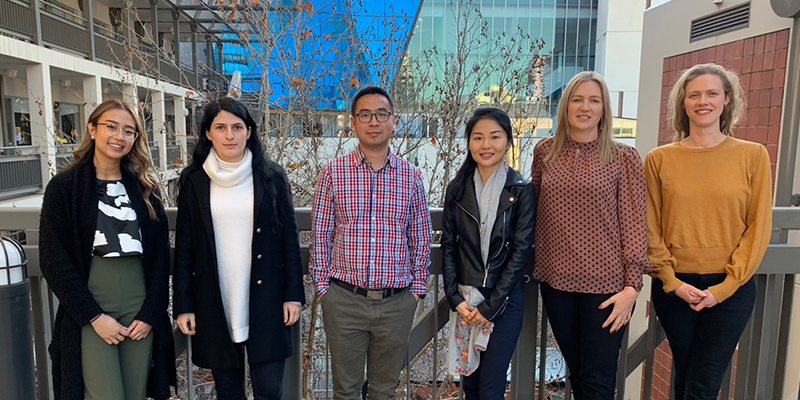 HEALTH
Women undergoing chemotherapy for ovarian cancer have only a 50-50 chance of surviving beyond five years but that's something that UniSA PhD candidate Cintya Dharmayanti is determined to change.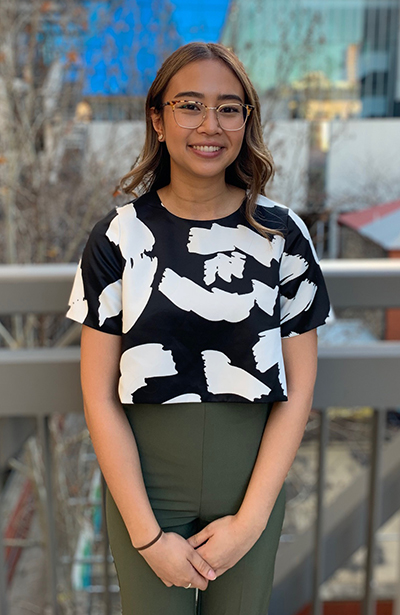 Dharmayanti is working on a way to use nanoparticles to more accurately target chemotherapy treatment that not only increases its effectiveness but reduces potentially debilitating side effects.
The 23-year-old PhD candidate was one of seven finalists in this year's UniSA Three Minute Thesis final and won the overall competition for her presentation, Highway to health: Driving towards personalised ovarian cancer treatment.
"A woman diagnosed today would only have about a 50/50 chance of seeing the year 2026," Dharmayanti says. "The reason behind this low number lies partially in the treatment. While one patient may respond remarkably well to traditional chemotherapy, another, of the same age, the same diagnosis, and the same disease progression, may show little to no response at all."
The efficiency of anti-cancer drugs can be increased when loaded inside of nanoparticles, which protect them en route to a tumour. However, nanoparticles often end up elsewhere in the body.
"Chemotherapy drugs can end up at the wrong places, like the brain or kidneys for example, which can lead to an array of horrible off-target side effects; things like hair loss, pain, and kidney failure, among many others," she says.
But Dharmayanti's PhD research is looking at attaching a specific targeting molecule to the surface of the nanoparticle drug carriers so they can actively seek out and infiltrate the ovarian cancer cells.
"Not only does this mean that the treatment is more effective in destroying cancer cells because more of the drug reaches the target site, but it also has the potential to reduce some of the horrible off-target side effects associated with chemotherapy," she says.
Dharmayanti was one of seven PhD candidates who condensed their considerable research into 180 seconds and one static slide to communicate their findings to an everyday audience watching from home. It's the second time UniSA has presented a virtual 3MT competition because of COVID-19 restrictions.
UniSA Dean of Graduate Studies Professor Sandra Orgeig says the enduring success of the Three Minute Thesis competition is based on academic ideas and findings being communicated in a language that ordinary people can understand.
"Ultimately, the public funds this research through their tax dollars, so it is critical that students can explain complex research to a lay audience," Prof Orgeig says.
"While the virtual environment alleviates the pressure of presenting in front of a live audience, in some ways it is more challenging because the finalists do not have a room full of people with whom they can interact and draw energy from. It is a real test of their skills."
The runner-up was Sophie Jano, whose presentation, Past, present and prediction: How your brain adapts to complexity, looked at verifying brain activity relating to prediction, to determine whether individual differences in predictive processing can affect memory and information uptake.
The other finalists and their 3MT topics were:
Kathryn Stephenson, Cynicism: the unmeasured contagious workplace disease
One in two employees exhibits some form of workplace cynicism, which can be costly for organisations as it is toxic and contagious. Stephenson's tool to measure cynicism will allow organisations to identify it earlier and ward off reductions in productivity and employee turnover.
Liang Zhao, Detecting early fire smoke from satellites with artificial intelligence methods.
To help prevent extreme fire disasters, Zhao is developing an artificial intelligence model to detect smoke from small early fires using satellite imagery.
Foteini Pasenidou, What can 'disable' students' inclusion in Australian schools?
Pasenidou is exploring the practices that encourage and also challenge students' access, participation and achievement in order to promote inclusivity in schools.
Katharine McBride, Culture and spirit keeping Aboriginal and Torres Strait Islander women's hearts strong
Aboriginal and Torres Strait Islander women experience high rates of heart disease and stroke. McBride's PhD identifies how Aboriginal culture, spirit and society can protect the heart, offering a different perspective to the western viewpoint of medicine.
Aprille Chua, Projecting a Dynamic Workplace for Your Wellbeing
Chua's research investigates if the use of environmental graphic design, when combined with digital augmented reality content, can have a positive impact on the work experience and emotional wellbeing of employees in the healthcare environment.
You can watch the seven 3MT presentations on the UniSA website.
As the overall winner of the UniSA 3MT, Dharmayanti will receive $3000 to support her research and will represent the University at the 2021 Virtual Asia Pacific 3MT Competition on 20 October.
The Three Minute Thesis competition originated out of a novel solution to Queensland's severe drought in 2008 when residents were encouraged to limit their showers to three minutes to conserve water. The then Dean of the Graduate School, University of Queensland, put the two and two together and the idea of the 3MT competition was born. Today, 3MT is held in more than 900 universities across more than 80 countries worldwide.