Achievements and Announcements
ACHIEVEMENTS
ANNOUNCEMENTS
APPOINTMENTS
ACHIEVEMENTS
$5.7m for projects into ovarian cancer, childhood tumours and aged care
Four University of South Australia researchers have collectively been awarded $5.7 million by the Federal Government to further research into ovarian cancer, childhood tumours and aged care.
The projects, funded through the Government's $20 billion Medical Research Future Fund (MRFF), include:

For more details on some of these projects, visit UniSA's Media Centre.
Fulbright scholarships for three UniSA alumni

Three UniSA alumni have been awarded 2021 Fulbright Scholarships. The Fulbright Program is the flagship foreign exchange scholarship program of the United States. Dr Annabel Sorby-Adams, Dr Louise Grimmer and Philippa Mott are among this year's recipients.
Mott, who completed a Graduate Certificate (Project Management) with UniSA STEM earlier this year, is part of the curatorial team at Mona (the Museum of Old and New Art) in Tasmania, and her Fulbright scholarship will see her commence a Masters in Art History at the Institute of Fine Arts, New York University.
"I enjoy creating scenarios where old and new, art and science coalesce, expanding perspectives and possibilities," Mott says.
"[Through the Fulbright] I hope to gain a greater perspective on the ethical and sociopolitical dimensions of curatorship, particularly with regard to representation, accessibility, and sustainability."
Dr Louise Grimmer, who is also now based in Tasmania, will spend three months at the University of South Carolina examining retail place marketing strategies. Dr Grimmer completed a Graduate Diploma in Business at UniSA.
Biomedical researcher and former UniSA teacher, Dr Annabel Sorby-Adams, will use her Fulbright to collaborate with the Massachusetts General Hospital and Harvard Medical School to explore 'low-field' MRI, an innovative technology which aims to provide an inexpensive, mobile and safe system to enhance the timely diagnosis of stroke.
Lifetime achievement award for occupational therapy program director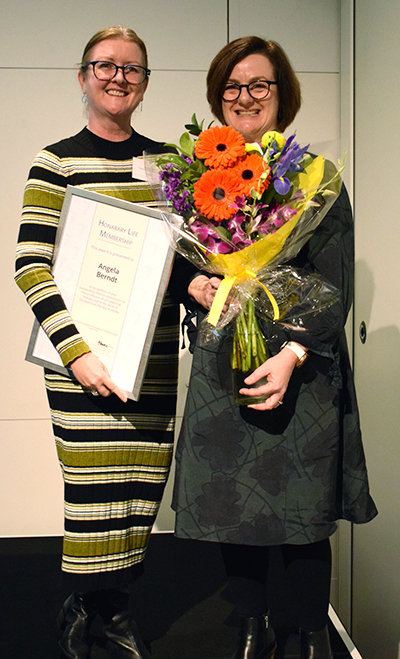 The Lifetime Achievement Award is one of the highest honours that Occupational Therapy Australia (OTA) can bestow on a member and is awarded in recognition of contributions to the field of occupational therapy and support of the association.The peak professional body representing the interests of occupational therapists across Australia has awarded UniSA's Program Director: Occupational Therapy, Dr Angela Berndt, a Lifetime Achievement Award.
As an OT with more than three decades experience in a wide range of roles, Dr Berndt says she has enjoyed a diverse, constantly evolving career, and is humbled by the award.
"It is an absolute honour to be recognised for doing work I love, and work that has provided the 'just right challenge' each step along my career," Dr Berndt says.
"I'm not a long-term planner, but rather, someone who says 'yes' to new opportunities, and professional roles and volunteering for OTA have given back many positive experiences – clichéd but true."
Among her career highlights, Dr Berndt says she has enjoyed the challenge of working in new and emerging roles, such as serving as the only OT in a federal pilot program to establish ways to support people living with high needs and dementia in residential care.
She has also worked extensively in the field of driver rehabilitation, implementing the UniSA driver rehabilitation clinic, which was the only publicly accessible service of its kind, and contributing significant research on vehicle modifications for people with disability, helping establish the benefits of investing in people mobility.
Dr Berndt, who has served as the president of board of OTA, says she now relishes the opportunity to share her extensive professional experience with UniSA OT students.
"It's being in the workshop rooms with students that I find most satisfying," she says. "I love seeing them exit the program skilled and ready to go."
UniSA mental health expert joins rural leadership program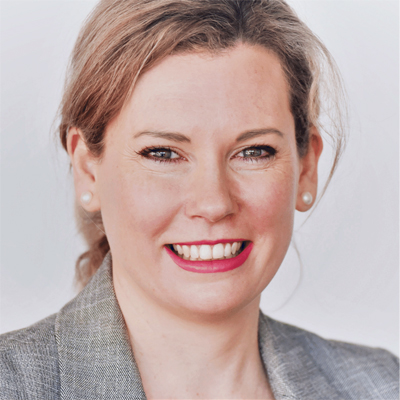 UniSA's Dr Kate Gunn has been selected to participate in the Australian Rural Leadership Program, consolidating her position as one of Australia's emerging leaders in rural health.
Run by the Australian Rural Leadership Foundation, the program is designed to build leadership capability in people in rural, regional and remote Australia.
Dr Gunn is one of just 29 participants – and the only person in South Australia – selected for the program, which involves 50 days of experiential learning and mentoring across four sessions over a 15-month period.
A clinical psychologist and senior research fellow in the Department of Rural Health at UniSA, Dr Gunn says she's honoured to participate in the program, which was made possible by support from sponsor Prime Super.
"I am excited about the learning and networking opportunities the program will provide," she says.
"I want to become a more effective advocate for change that will lead to improved health and wellbeing in rural Australia."
After growing up in a farm an isolated rural community near Streaky Bay, Dr Gunn's research focuses on improving farmers' health and wellbeing, improving rural cancer outcomes and rural health, mental health and suicide prevention more broadly.
In announcing the cohort for this year's program, chief executive of the Australian Rural Leadership Foundation Matt Linnegar extended his congratulations to the participants.
"We are thrilled to announce the 2021-22 cohort, at a time when courageous and influential leadership has never been more important to support recovery from drought, bushfires, floods and COVID-19," he says.
For more information on the program, go to the Australian Rural Leadership Program web page.
Prestigious award for UniSA architecture educator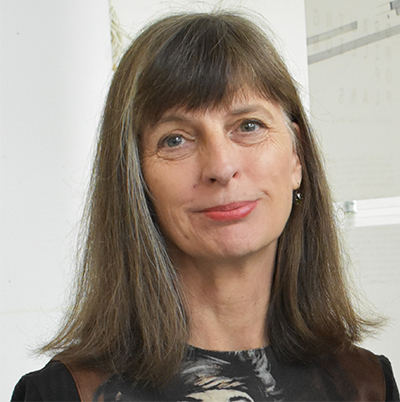 UniSA Adjunct Senior Research Fellow in architecture, Dr Rachel Hurst, has been awarded the prestigious Sir James Irwin President's Medal 2021 by the SA chapter of the Australian Institute of Architects.
Dr Hurst – who was a senior lecturer with UniSA Creative until March this year – received the honour in recognition of her career as an architectural educator, having mentored thousands of students over many years.
"I always aimed to inspire my students to see history, fine art, popular culture and everyday life as an endlessly creative resource for contemporary, compassionate designing," Dr Hurst says.
"The challenge was to make those fields relevant and somehow cool, and spark lifelong curiosity in the built world – demonstrating and critiquing my own efforts at drawing, making and writing, plus a regular dose of humour, helped enormously to connect with students."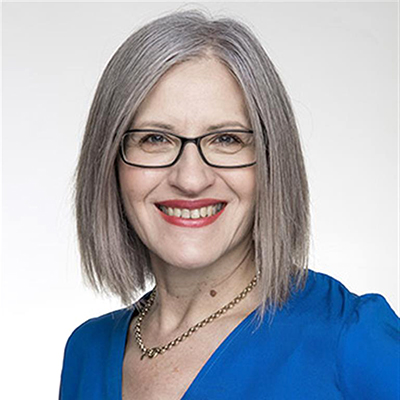 Acting Executive Dean of UniSA Creative, Assoc Prof Veronika Kelly, says the James Irwin Medal is not only a prestigious honour, it is also one rarely awarded to an academic.
"This is wonderful recognition for Rachel," Assoc Prof Kelly says.
"Over her time at UniSA, Rachel has expertly taught and mentored many students through our Bachelor of Architectural Studies and Master of Architecture programs, and her commitment to teaching is evidenced through continually embracing new approaches and optimising her skills.
"Rachel's genuine passion for communicating the value of architecture has impacted positively on students, colleagues, graduates and the broader profession."
While Dr Hurst recently stepped away from teaching to pursue other professional interests, she remains an important part of UniSA's research community.
Funding boost for pelvic pain research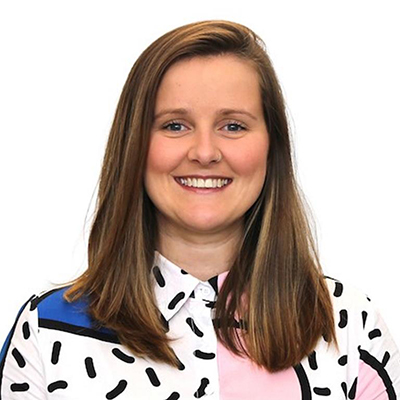 UniSA pain scientist Dr Jane Chalmers has been awarded $15,000 to support her research into pelvic pain treatment.
Dr Chalmers was one of only 36 successful applicants out of a field of nearly 300 to secure an inaugural Australian Health Research Alliance (AHRA) Women's Health Research, Translation and Impact Network Early and Mid-Career Researcher Funded Award.
Dr Chalmers will use the funding to develop a community of physiotherapists to explore new ways to assess and treat pelvic pain.
"How we assess and conservatively treat pelvic pain is a hugely under-funded research area," she says.
"This award will allow me to run a small pilot where physiotherapists meet regularly to discuss clinical issues in pelvic pain.
"The idea of the community is to get clinically-focused physiotherapists to engage in small research projects, and to make sure the academic research we're working on meets the clinical needs of women with pelvic pain and their treating clinicians."
AHRA Workforce Development Chair Professor Cate Nagle says the awards give much needed support to those addressing the challenges many women face across Australia.
"These awards will provide much needed funding to bolster careers and further advance research that improves the health of all women in Australia," Prof Nagle says.
Dr Chalmers is the leader of the pelvic pain theme under the Innovation, Implementation And Clinical Translation in Health (IIMPACT) research concentration at UniSA.
For more information, see the related media release.
Celebrating UniSA's SA Media Awards winners
UniSA students and alumni have won several key awards at this year's 2021 SA Media Awards.
The SA Media Awards are run by the Media, Entertainment and Arts Alliance (MEAA) and recognise excellence in South Australian journalism.
This year's awards were presented at a ceremony in June at the Australian National Wine Centre.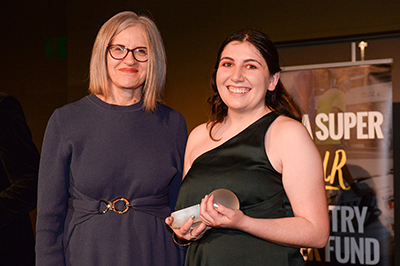 UniSA third-year Journalism and Professional Writing student Helen Karakulak won the Julie Duncan Memorial Award for Student Journalism in the MEAA's Silver Award Category.
The judges praised her "outstanding leadership as a student journalist at the University of South Australia, where she fosters UniSA student journalism and oversees a large team of students undertaking editorial and journalism roles".
The judges said Helen is "an academically high-performing student, who takes on complex topics in her written and audio journalism, including race-gender intersectionality, work-life balance and the Facebook news ban and media bargaining code".
As part of a team, Helen was also awarded the National Nine News Student Journalism Award in 2020.
A number of UniSA graduates also received awards:
UniSA student athletes score big at UniSport Australia Awards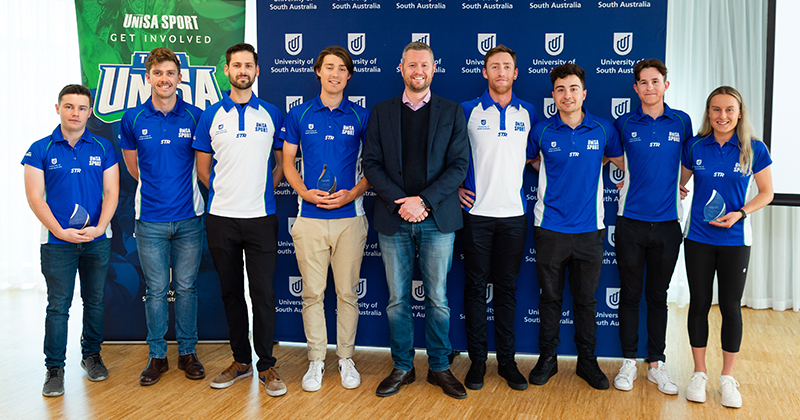 UniSA student athletes won a third of the awards on offer at the UniSport Australia Awards in a sweep that set a record for South Australian representation.
UniSport Australia is the peak governing body of university sport in the country. It promotes university sport through governance, advocacy and the popular UniSport Nationals competition attracting participants from 43 member universities.
The annual awards recognise the skill, dedication, and commitment of individual and team competitors in UniSport events. The 2020 awards – presented in May 2021 – rewarded students, teams and coaches who went above and beyond to stay connected to others through sport in the wake of event cancellations because of public health measures and travel restrictions in 2020.
There were nine categories in the 2020 awards, with UniSA students winning three of them.
UniSA's award recipients were congratulated on their respective achievements at a reception at Pridham Hall in June, attended by UniSA Vice Chancellor Professor David Lloyd.
The prestigious Female Student Athlete of the Year prize was awarded to Master of Teaching (Secondary) student Caitlin Adams for her achievements in Athletics – Distance Running. Caitlin placed first in the 10km event at the UniSport Virtual Distance Running Championship with a time of 33:19. Caitlin was also awarded the 2020 UniSA Sport Georgie Rowe Outstanding achievement award.
The UniSA Men's Cycling Team received the Team of the Year Award following their gold medal win in the UniSport Australia Online Cycle Series. Team member Callum Pearce also won bronze in the men's individual competition. The cycling team previously won the UniSA Sport 2020 Team of the Year Award.
The award for Most Outstanding Contribution by a Student Volunteer went to UniSA PhD student Douglas Howard. Douglas is founder and president of the UniSA Tennis Club, and previously won the UniSA Sport Club administrator of the Year Award 2020. He has been a committed UniSA Sport volunteer since 2014.
See In Pictures for more photos from the reception.
ANNOUNCEMENTS
Capture UniSA research or teaching in a visual form to win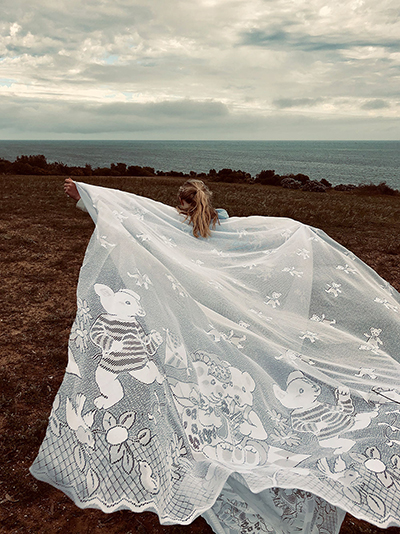 In celebration of UniSA's 30th birthday, the University's annual Images of Research competition is being expanded to include images of teaching.
This year it becomes the Images of Research and Teaching competition.
Deputy Vice Chancellor: Research and Enterprise Professor Marnie Hughes-Warrington says that over the past six years, the diversity and breadth of the University's research has been captured by an increasing pool of captivating images and videos.
"The Images of Research and Teaching competition is an opportunity for our staff and students to showcase UniSA's unstoppable research and teaching," Prof Hughes-Warrington says. "Designed to celebrate our diverse activities, the competition raises the profile of our research and teaching across the University, demonstrating the wider impact of our work to the public."
Acting Provost and Chief Academic Officer Professor Joanne Cys says the competition reflects the University's intent to bring together the best of its teaching and research as set out in the new Academic Enterprise Plan 2021-2025.
"Current students, academic and professional staff are invited to submit one inspiring image or video that draws us in and invites us to learn more about our research or teaching," Prof Cys says. "We are seeking photography or videography that tells a story about what we do, and the people who make it happen."
Selected image entries may feature on the new Bradley Building LED screen.
The competition closes on Friday 13 August, 5pm ACST. First, second and third prize for the categories of teaching and research will be announced by the Chancellor, Provost and Deputy Vice Chancellor: Research and Enterprise on Friday 24 September. The People's Choice Prize will then open and a winner will be selected via an online voting system and will be announced on Friday 19 November.
Prices, entry criteria and submission guidelines are available on the 2021 Images of Research and Teaching Competition website.
UniSA scientists help people reach their peak through new social enterprise
Two of UniSA's exercise and health scientists have provided their expertise to support a new UK-based social enterprise, backed by Prince Harry, Duke of Sussex.
Launched in May, Peak State encourages people to focus on their mental health in the same way they would their physical health, by using mental fitness tools and techniques that were formerly only available to professional athletes and top executives.
UniSA Executive Dean of Allied Health and Human Performance Professor Roger Eston and Professor in Exercise and Health Sciences Gaynor Parfitt have been invited to be part of the Peak State team, which houses resources and tools available on the Peak State website.
Prof Parfitt says she is delighted to have the opportunity to contribute to a social enterprise that makes mental fitness exercises accessible to the wider community.
"To reach full potential, you must train your mind and your body," she says.
"Peak State guides you in adopting a simple mental fitness regime that you can easily incorporate into your day-to-day life and will potentially contribute to greater performance and wellbeing."
Founded by two Invictus Games medallists Nathan Jones and David Wiseman, who were both decorated for their military service, Peak State works with organisations to deliver tailored education and digital content to equip communities with information and practical tools to promote mental fitness. Find out more about the social enterprise on the Peak State website.
APPOINTMENTS
UniSA secures leadership team for the future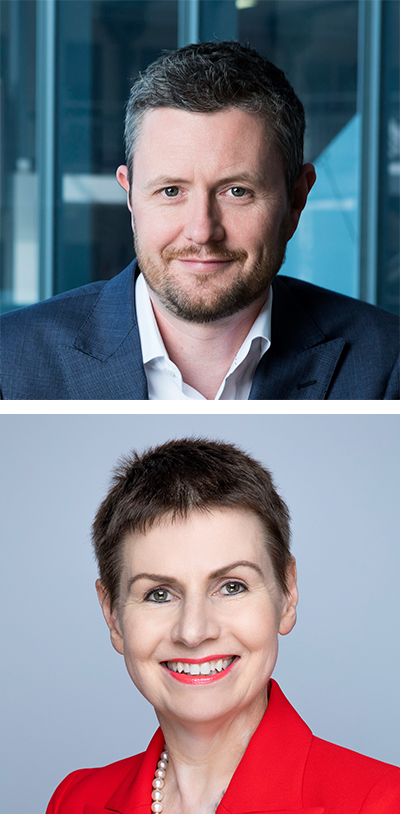 UniSA has extended the terms of its Vice Chancellor, Chancellor and Deputy Chancellor – and made a new appointment to the University Council for 2022.
Vice Chancellor Professor David Lloyd, who took on the leadership of UniSA in 2013, has had his term of appointment extended to December 2027.

The University has also appointed Bill Muirhead AM, South Australia's Agent General in London to the University Council from January 2022. Chancellor Pauline Carr has been reappointed for a further four years until March 2026; and Deputy Chancellor the Honourable John Hill has been reappointed for a further two years until June 2023.
The appointments recognise the University's continued growth and come as UniSA celebrates its milestone 30th year.
UniSA recently released its Academic Enterprise Plan 2021-2025, which sets out its strategic intent for teaching and research at UniSA into the future and will help deliver the University's Enterprise25 strategic plan.
UniSA Chancellor Pauline Carr says she welcomes the opportunity to continue as Chancellor as the higher education sector faces a unique set of challenges.
"The community need for engaged and high-performing universities, and their contribution to knowledge and building of talent, has never been greater as we face economic and social challenges of a rapidly evolving society. However, conversely, the university sector has rarely experienced the set of policy uncertainties and resource constraints as it currently does," she says.
UniSA Vice Chancellor Professor David Lloyd says he is delighted to continue with UniSA as it realises its Enterprise25 ambitions.
"I am grateful for the opportunity to continue as Vice Chancellor and lead this dedicated, creative and determined community as we continue to write the UniSA story,'' Prof Lloyd says.
For further details about the announcement, see the media release.
Vice Chancellor appointed deputy chair at Universities Australia
UniSA Vice Chancellor Professor David Lloyd has been named one of two deputy chairs on the board of Universities Australia, the country's peak body for the university sector.
Universities Australia also announced the appointment of La Trobe University Vice Chancellor, Professor John Dewar AO to the position of chair while Queensland University of Technology Vice Chancellor, Professor Margaret Shiel AO will continue in her role as deputy chair.
The appointments were announced following the Universities Australia Annual General Meeting in May.
On behalf of its 39 member universities, Universities Australia advocates for the social, economic and cultural value of higher education and research to Australia and the world.
For more information, see the related media release.
New director for Centre for Cancer Biology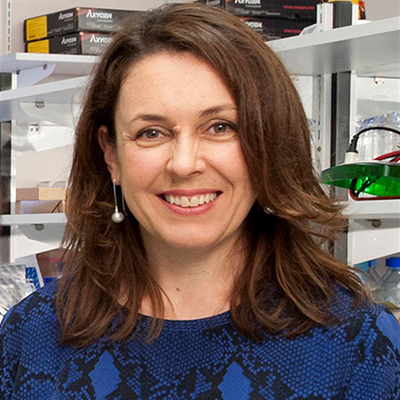 UniSA research Professor Natasha Harvey has been appointed as the director of the Centre for Cancer Biology (CCB) at UniSA, following a competitive search.
Prof Harvey was previously head of the Lymphatic Development Laboratory at CCB.
Prof Harvey will oversee the development of a new strategic plan for the Centre for Cancer Biology that builds on the highly valued partnership between UniSA and SA Health.
UniSA Acting Vice Chancellor Professor Allan Evans congratulated Prof Harvey on her appointment as director of the Centre for Cancer Biology.
"The Centre for Cancer Biology is a wonderful example of how the University and SA Health join forces to improve human health while at the same time contributing to scientific knowledge on a global scale," Prof Evans says.
"Their sustained success, in an increasingly competitive research environment, reflects the passion and determination of current and past CCB researchers and research leaders.
"I have every confidence that Natasha will do an outstanding job as a leader, a mentor and, of course, as a great researcher."
An early passion for science and for how biology works underpinned Prof Harvey's sustained and outstanding track record in South Australia and the USA in advancing understanding of how the lymphatic system develops to regulate tissue fluid levels, control immunity and mediate lipid metabolism. Her work has been published in leading international journals such as Nature Genetics, The Journal of Clinical Investigation and Blood, and she holds concurrent ARC and NHMRC projects on molecular switches in cell development, and tissue growth pathways in the lymphatic vasculature. Her work has been applied to understanding the genetic and developmental basis of lymphatic vascular malformations and lymphoedema, a major challenge faced by cancer patients.