Achievements and Announcements
ACHIEVEMENTS
ANNOUNCEMENTS
APPOINTMENTS
---
ACHIEVEMENTS
Global recognition for lifetime contribution to human-computer interaction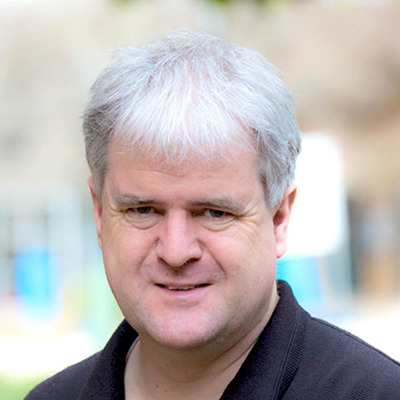 UniSA Professor of Human Computer Interaction Mark Billinghurst has received a global award in recognition of his lifetime contribution to human-computer interaction for augmented and virtual reality.
Prof Billinghurst was presented with the Virtual Reality Career Award in Osaka, Japan in late March. It is the highest award given by the Graphics Technical Committee, a constituency of the Institute of Electrical and Electronics Engineers (IEEE) Society, the largest association of technical professionals, with more than 400,000 members globally.
Prof Billinghurst, who is the director of UniSA's Empathic Computing Laboratory, is internationally renowned for his research in both Augmented Reality (AR) – the technology that bridges the gap between the digital and the physical world – and Virtual Reality (VR), which places people into an imagined world such as a video game.
He has won numerous awards in his 25 years working in the field but says being recognised by his peers for his contribution over a whole career of research is a particular honour.
"I was very humbled and surprised to receive it," he says.
Prof Billinghurst's commercialisation of AR dates back to his PhD at the University of Washington in 2000, when he co-created the ARToolkit Augmented Reality tracking software, which brought AR into the hands of millions, and created some of the first collaborative AR experiences.
The overall aim with empathic computing is to develop systems that enable people to better share understanding at a distance, he says.
"So one person can share what they are seeing, hearing and, especially, feeling with another," Prof Billinghurst says. "In the future we will be able to use AR and VR technology to see through someone else's eyes while they are performing a real world activity, and know how they are feeling at the time."
UniSA's online MBA #1 in Australia
CEO Magazine's latest global rating of MBA programs places UniSA's MBA as the number one online MBA in Australia and number six globally.
The success of UniSA's online MBA builds on the University's heritage of excellent online and face-to-face business education and its innovation in reshaping the MBA for online delivery.
UniSA Director of the MBA and Executive Education Peter Stevens says the results reflect the University's commitment to delivering an MBA that is as strong and engaging if you come to classes in Adelaide, as it is if you are studying at home in Sydney, outback Queensland or any location around the world.
"Our MBA is totally flexible, you can study face-to-face, online or in a blended mode, it is all about what fits in with your life and career," Stevens says.
"In the online space we have designed the programs so that they include real time virtual classrooms to maximise learning not only from our academics but also from your student cohort, which is especially valuable for MBA students who have industry leadership experience to bring to the discussions."
The CEO Magazine rating confirms UniSA's long success in developing an MBA program with real credibility and a reputation for excellence and relevance.
The Graduate Management Association of Australia (GMAA) has awarded UniSA's MBA 5 stars and AFR BOSS Magazine has placed it in Australia's top 10 MBAs, for the past 10 consecutive years, the only MBA in Australia to be recognised over such a sustained period.
UniSA Business School Pro Vice Chancellor (Business and Law) Prof Marie Wilson says recognition of the MBA in the world's top six online MBAs in is another first for an Australian MBA.
"One of the special aspects of our degree is that we have partnered with the with the Australian Institute of Company Directors to deliver the Company Directors Course inside our MBA," Prof Wilson says.
"We're the only MBA in Australia to include this opportunity within the program and that is invaluable.
"We also offer some incredible opportunities to travel to China, Europe, Mexico and other countries to complete intensive international study tours and frame the MBA education in a global context."
Professional staff recognised for excellence on key projects, customer service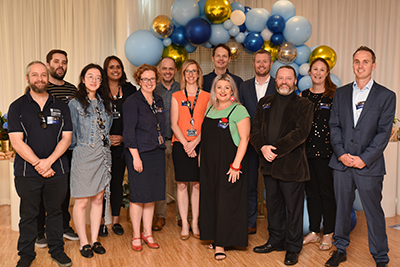 Two UniSA teams and an individual staff member have been recognised for their outstanding contributions to making the University great.
The MOD. development and launch team as well as members of the Student and Academic Services (SAS) and Communications and Marketing digital marketing team who jointly undertook a project to fulfil higher education admission transparency requirements, were each recognised through the Vice Chancellor's Awards for Professional Staff Excellence.
Business School Concierge Milan Mili was presented the individual award for service excellence culture.
Team Recipients
MOD. Development and Launch Team
Category - Industry and Community Engagement for the launch of MOD.
Team members: Dr Kristin Alford, Anika Johnstone, Simon Loffler, Daniel Lawrence, Dr Dylan DeLosAngeles, Becci Love, Rosie McKee, Leanne Cotter, Lucie Keightley, Kiah Buckskin-James, Peter Adams, Naomi Dallenogare, Daniella Cappelluti, Christina Coleiro, Dominic Marafioti, Brett Heritage, Morris Ewings, Paul Doherty.
SAS Admissions and CMK Digital Marketing Team
Category - Industry and Community Engagement for the work undertaken collaboratively to fulfil the higher education admission transparency requirements.
Team members: Kim Murphy, Hayes Yeung, Brian Quick, Adam Wolf.
Individual Recipient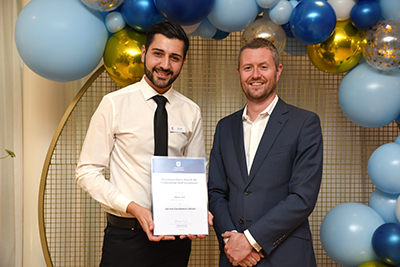 Milan Mili, UniSA Business School Concierge Category - Service Excellence Culture.
UniSA Vice Chancellor Professor David Lloyd said it's "great people that make this institution the great institution it is".
Recipients will each receive professional development funds to be used for conferences and work-related short courses.
See the In Pictures section of UniSA News for more photographs from the celebration.
Award-winning Partnered Research with a Global Impact
The UniSA Business School's Ehrenberg-Bass Institute for Marketing Science has been recognised by the US-based Association to Advance Collegiate Schools of Business (AACSB) for its research and development marketing program.
AACSB has presented the Business School an Innovations that Inspire award for the Ehrenberg Bass Institute for Marketing Science's Corporate Sponsorship Program.
The Corporate Sponsorship Program engages marketers globally, funds fundamental research, and delivers in-market impact through industry-ready, evidence-based services and tools.
Members of the program pay an annual fee, which is pooled to create a multi-million-dollar research program that tackles some of the biggest questions in marketing. It is a sophisticated, commercially-focused program, offering industry-ready in-house seminars, commercial reports, global webinars, and online resources.
The institute's research is transforming the marketing discipline by working with corporations globally on an evidence-based approach to decision making and brand and marketing strategy. Its reach is evidenced through participation from many of the world's largest brands, including PepsiCo, Nestlé, News America, ESPN, Fonterra, General Mills, Procter and Gamble, Unilever, Mars Incorporated, and many others.
The Corporate Sponsorship Program has more than 60 members and engages 7700 marketers worldwide. More information is available on the institute's website.
UniSA students rewarded for innovative research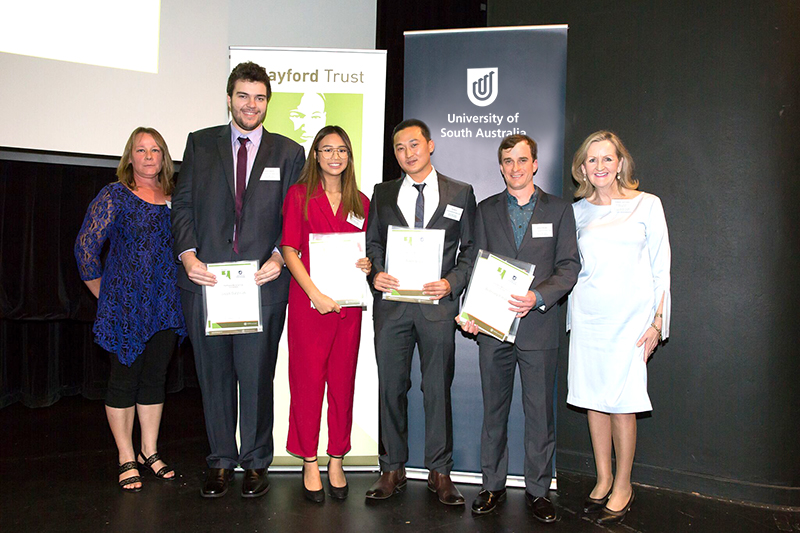 Eight UniSA Honours students were among high-achieving South Australians recognised with a Playford Memorial Trust Scholarship at a ceremony this month.
The scholarships are intended to support future leaders in science, technology, engineering and mathematics (STEM) subject areas designed to boost South Australia's skills and research base.
Four UniSA students were awarded Playford Trust Honours Scholarships:
Jacob Dalgleish, Bachelor of Science (Honours), is collaborating with researchers at the Future Industries Institute to advance research in the structure and properties of electrochromic polymers.
Cintya Dharmayanti, Bachelor of Biomedical Research (Honours)/Bachelor of Pharmaceutical Science, is planning to develop a bisphosphonate implant for the treatment of osteoporosis.
Andrew Du, Bachelor of Engineering (Honours) (Electrical and Electronic), will be examining how malicious inputs can be used to attack, or fool, machine learning algorithms.
Anthony Randell, Bachelor of Sustainable Environments (Honours) will be using DNA analysis and electron microscopy to assess the relationship between root associated microbes and their influence on seagrass seedling growth.
The winner of the Codan/Playford Trust Scholarship was:
Joshua Fuller, Bachelor of Engineering (Honours) (Electrical and Mechatronic), who is partnering with the Defence Science and Technology Group to reverse engineer drones to look for vulnerabilities and opportunities for exploitation in the future.
Two UniSA students received inaugural Nyrstar/Playford Trust Scholarships:
Princess Mae Ladra, Bachelor of Engineering (Honours) (Mechanical), worked with Nyrstar in Port Pirie and is now aiming to idealise the metal melting system through understanding process-property relationships and conducting practical investigations.
Thomas Jackson, Bachelor of Engineering (Honours) (Mechanical) is working to make a difference in the mining or smelting industry using innovative and sustainable solutions.
The winner of the SA Power Networks/Playford Trust Scholarship was:
Liam Mallamo, Bachelor of Engineering (Honours) (Electrical and Electronic), who is working SA Power Networks in their Future Networks team where he has been able to contribute to several large projects including the Tesla SA Virtual Power Plant.
In its 35th year, the scholarships provide almost $500,000 in support to students.
UniSA student awarded David Bowler Memorial Scholarship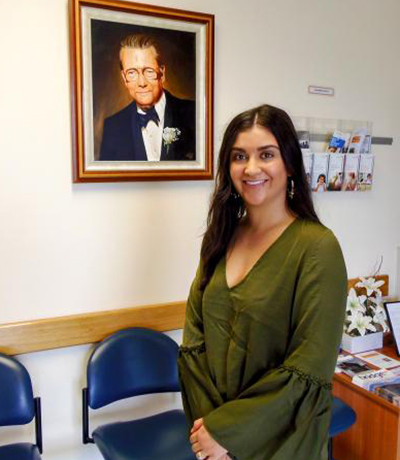 UniSA student Indiana Shamroze-Tumes has been awarded the 2019 David Bowler Memorial Scholarship. Shamroze-Tumes is an external student in the third year of a Bachelor of Nursing degree, and has worked as an assistant nurse at the Broken Hill Hospital for three years.
The David Bowler Memorial Award, sponsored by the Far West Local Health District and Broken Hill City Council, commemorates the highly-respected late paediatrician, Dr David Bowler, through an annual $5000 grant to a student pursuing a course in a health-related discipline.
Shamroze-Tumes says she is extremely passionate about paediatrics and hopes to work as a Paediatric Registered Nurse with Far West LHD after graduating.
"I love the complexity and challenges of working with infants and children and the joy on their faces after they have been nursed back to good health," she says.
Shamroze-Tumes is specialising in paediatrics in her course and hopes to undertake additional studies in neonatal nursing.
"After working as a registered nurse for a few years, my goal is to complete my midwifery training and work as both in Broken Hill," she says.
Shamroze-Tumes says the scholarship will help with the costs associated with eight weeks of clinical placement in Adelaide, which is a core component of the Bachelor of Nursing degree.
ANNOUNCEMENTS
UniSA wins funding for Mt Gambier forest industry projects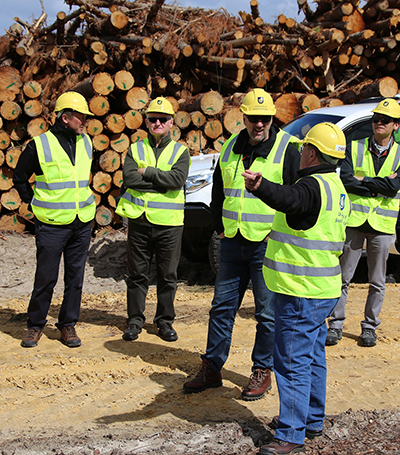 Scoping an automated system to detect and suppress forest fires is one of four UniSA projects totalling $3.4 million announced in late March to help address forest industry research priorities in South Australia.
The State and Federal Governments and forest industry have committed $1.7m towards projects to be undertaken at UniSA's Mt Gambier and Mawson Lakes campuses through funding provided by the National Institute for Forest Products Innovation (NIFPI). The remainder of the money will come from forest industry contributions.
The projects and the level of NIFPI funding include:
$1m to characterise softwood sawn timber in Australia;
$530,000 to develop a forest health and biosecurity system based on pest and disease risks;
$100,000 to scope an automatic forest fire detection and suppression system;
$55,000 to operate efficiently and sustainably within forest water licence rules.
Mt Gambier-based UniSA General Manager of Forest Research, Dr Jim O'Hehir, says the projects will address practical needs in the forestry sector, with significant industry backing.
"Local plantation and timber processing companies are helping to fund these projects so new jobs will be created in Mt Gambier, building local research capacity and giving a substantial boost to the local economy," Dr O'Hehir says.
South Australia's Minister for Primary Industries and Regional Development, Tim Whetstone, says the projects provided exciting opportunities for the future of the South Australian forestry industry.
"Forestry is an important industry in South Australia and Mt Gambier is leading the way in research and development on Australia's plantation forests," he says.
"Importantly, much of this research done in Mt Gambier will have national application and can be adapted to other forestry regions across the country."
Final days to check out MOD.'s Waging Peace exhibition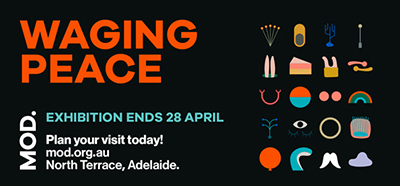 The latest exhibition at Australia's leading future-focused museum, MOD., is in its final days.
Waging Peace, MOD.'s second exhibition, asks whether it is possible to proactively and aggressively pursue peace. The exhibition will be de-installed on Monday 29 April.
Waging Peace exhibits include:
If you've already seen the exhibition, please share your feedback with others and review MOD. on TripAdvisor.
APPOINTMENTS
Gabrielle Rolan appointed Pro Vice Chancellor International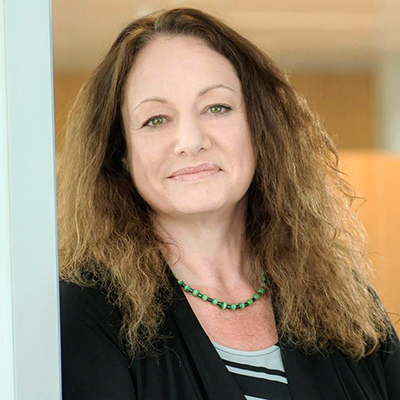 UniSA Executive Director for International Gabrielle Rolan has been appointed as Pro Vice Chancellor International as part of an expansion of her responsibilities with UniSA International.
Reporting to UniSA's Provost, Rolan will take a leading role in developing a new comprehensive international plan for the University that encompasses teaching, learning and engagement.
Rolan will have increased responsibilities as an executive representative for the University in international settings and oversight of UniSA's international partners, collaborations and activities, such as HDR recruitment, mobility and ongoing student recruitment strategies.
Professor Julie Mills appointed Pro Vice Chancellor for IT, Engineering and the Environment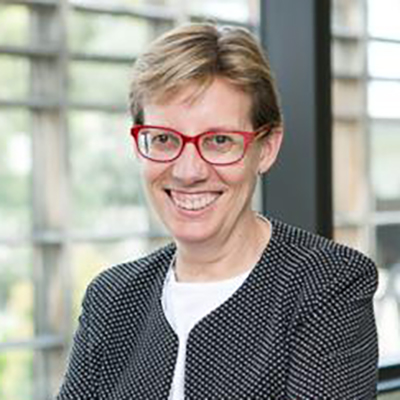 Following the transition of Professor Simon Beecham to the role of Deputy Vice Chancellor for Research and Innovation, UniSA's Head of School for Natural and Built Environments, Professor Julie Mills, has agreed to take on the role of Pro Vice Chancellor for the Division of Information Technology, Engineering and the Environment for the foreseeable future.
Prof Mills has many years' experience working in industry on projects ranging from houses to power stations before joining UniSA, followed by teaching and ongoing research in the areas of structural engineering, engineering education and professional practice.