From the Vice Chancellor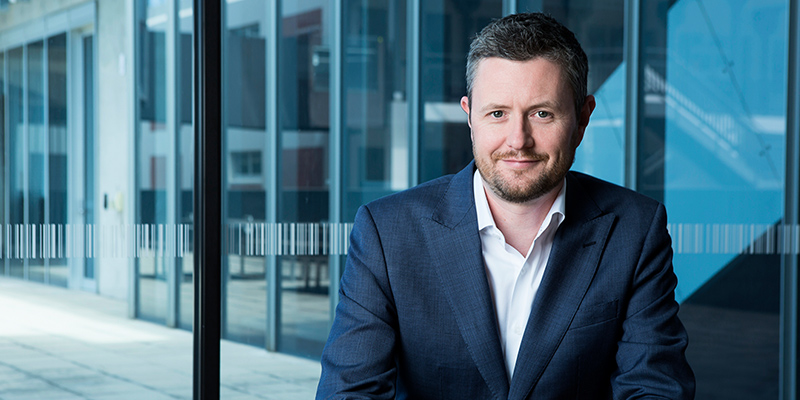 INSIDE UNISA
You don't get weeks like this that often: 100 per cent of our detailed research rated at or above world standard and then achieving #1 in the country on a combined metric of Impact, Approach to Impact and Engagement in the Australian Research Council's research impact assessment. Go team!
In Australia's first national assessment of how universities engage outside of academia, and translate research into benefits for society, the Australian Research Council looked at three measures:
Impact of research (the contribution the research made to the economy, society, environment or culture, beyond the contribution to academic research): 79 per cent of UniSA's assessed research was awarded the highest impact level, placing UniSA equal #1 in Australia.
Approach to impact (how effectively universities facilitated the translation of the research to have impact in the community): 53 per cent of UniSA's assessed research was awarded the highest level, placing UniSA #1 in Australia.
Engagement (interaction between researchers and research end-users outside of academia): 63 per cent of UniSA's assessed research was awarded the highest engagement level, placing UniSA #3 in Australia.
And when you combine all three metrics (engagement, impact and approach to impact) – UniSA was number one in Australia!
It's an outstanding achievement and it is a testament to the combined efforts of our academic and professional staff.
Just days later, Times Higher Education ranked UniSA 22 in the world in its inaugural University Impact Rankings, which assess universities against a selection of the United Nations' Sustainable Development Goals. The indicators which contribute to the overall ranking are intended to provide comprehensive and balanced comparisons across three broad areas: research, outreach, and stewardship.
Not only is our overall ranking extremely pleasing, but it's especially good to be ranked #3 in the world for Reduced Inequalities, acknowledging the great work of UniSA College, our regional campuses and education hubs and UniSA Online and our partnerships with groups such as AIME, which is designed to support and nurture young Aboriginal people and open up educational opportunities.
These successes followed hot on the heels of the 2018 Excellence in Research Australia (ERA) results, which assessed UniSA across 39 detailed (4-digit) fields of research and rated all 39 at world standard or above.
The ERA assessment shows that UniSA has strengthened its research quality and impact and made strong improvements in areas central to South Australia's future prosperity.
Both the Research Impact Assessment and the Excellence in Research Australia evaluation provide evidence of the depth and breadth of UniSA's research. And it all links back to our commitment to undertaking research that will make a difference in the world – helping to transform industries, build stronger communities and tackle long-standing challenges such as cancer.
That's why we created six key research themes around the world's most pressing needs, bringing together thought leaders across disciplines to address significant challenges facing society.
UniSA has a long and strong tradition of working with industry, business, government and other agencies to solve real world problems.
We champion research with impact. And it's great to have that work recognised and validated by the Australian Research Council.
And we plan to work even harder on addressing these challenges through our new strategic plan Enterprise25. The plan focuses on growth, industry connections, access and equity, and innovative quality teaching, bringing together the core foundational ambitions of the University with a clear focus on addressing the future needs of students and research partners.
By taking an industry sector approach and building partner relationships into large-scale research activities and precincts, we will continue to prioritise the translation of knowledge into impact.
Our learning will always be informed by our research and that research will be industry-partnered and useful, capable of contributing to the health and sustainability of our community.
But education and research costs money. It is an investment in creating a better future.
A future where more of our young people are equipped for the new economy; and where research will make life-changing improvements to people's lives, in health, in education, in industry and in mitigating the impacts of climate change.
That is something we should all think on as we head towards the federal election.
Professor David Lloyd
Vice Chancellor and President