UniSA blasts off on $180 million space hub mission
By Candy Gibson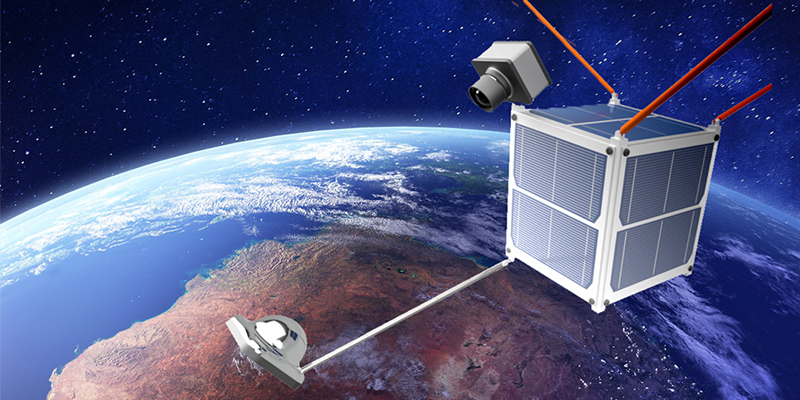 TECHNOLOGY AND ENGINEERING
UniSA will help propel Australia into a new orbit in satellite technology, playing a major role in a $180m national space manufacturing hub.
UniSA is one of three universities and 23 industry partners tasked with building a sovereign space industry for Australia, involving rockets and launch facilities, rapid satellite manufacturing, communication technologies and integrated sensing systems.
iLAUNCH hub, supported through the Trailblazer Universities Program, is led by the University of Southern Queensland (UniSQ). Together with the Australian National University (ANU) and UniSA, the hub and its industry partners will drive the commercialisation of space research in Australia.
The Federal Government has committed $50 million from its Trailblazer Universities Program and the remainder will come from cash and in-kind from the three universities and industry partners.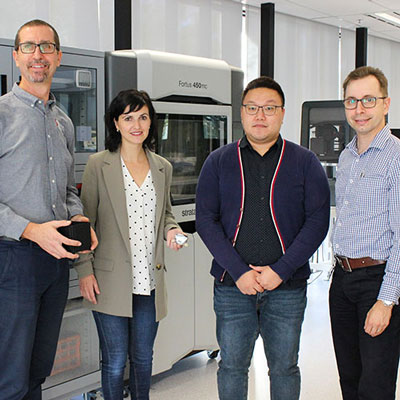 UniSA Industry Associate Professor Colin Hall will lead the South Australian node, hosting three core projects involving five industry partners, valued at $20 million over four years.
Teaming up with manufacturing specialists Amaero, SMR Australia and Defence Science Technology Group (DSTG), UniSA will develop the next generation of 3D printed materials to build compact optical systems for satellites.
"This will result in a 'satellite selfie stick,' improving ground observation and communications with Earth," Assoc Prof Hall says.
Port Adelaide firm QPE Advanced Machining will also set up a 3D print facility with UniSA for lightweight satellite components, using the latest electron beam melting technology deployed to print turbine blades for jet aircraft.
Working closely with Electro Optic Systems (EOS), UniSA will also manufacture laser mirrors and filters that can handle high-powered lasers, reducing Australia's reliance on overseas suppliers, and speeding up manufacturing time.
All projects will be supported by the CSIRO through additional funding.
It is estimated that the new hub will generate more than $3.65 billion in economic benefits across Australia through the creation of thousands of space engineering jobs.
"This project will support university staff to commercialise their research and strengthen collaborations with industry, both of which are necessary to build a sovereign space capability in Australia," Assoc Prof Hall says.
"It is a wonderful opportunity for us, and our industry partners, to commercialise technology to grow Australia's space manufacturing capability.
"Together with UniSQ and ANU we will cement Australia's reputation as a major player on the global space stage."
UniSA Deputy Vice Chancellor: Research and Enterprise Professor Marnie Hughes-Warrington says being part of the UniSQ-led space manufacturing hub is a natural alignment for UniSA.
"UniSA works closely with the Australian Space Agency, headquartered in Adelaide; we initiated the SmartSatCRC, and we are at the forefront of new satellite technology being developed, which will dovetail nicely with the Trailblazer Universities Program."