Enterprise Hub provides an outside-in perspective to working with a university
By Leda Kalleske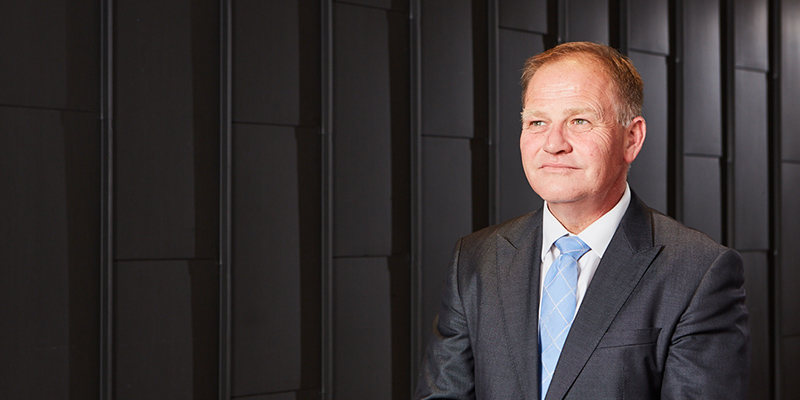 INSIDE UNISA
If Peter Stevens were still wearing the industry hat he wore for decades before starting at UniSA four years ago, he admits he'd be sceptical about the new 'one-stop-shop' approach to industry partnerships that's being delivered by the new UniSA Enterprise Hub.
"Sure, that sounds great," he'd say. "I'd be really excited and very supportive of the idea, but would ask how they're planning to bring it to life – universities are complex places.
"Now, if they could actually make it happen," he says, "I'd want to partner with that university."
Stevens, who's been appointed as director for Enterprise Partnerships at UniSA, and the University's new Enterprise Partnerships Unit, are making it happen.
Industry partners often have needs that cross the spectrum of services offered by universities.
Stevens refers to a particular long-term relationship with an industry partner who already interacts with five of UniSA's seven academic units and eight of its research centres. The organisation hires the University's graduates, takes student internships and placements and supports PhD students.
But this has taken many years to establish.
On 4 July the Enterprise Hub's virtual 'front door' opened for industry partners to connect with the University across the spectrum of what it does.
This defines a set of services that the University offers in a language that makes sense to industry partners.
"Right from the start, this initiative took an outside-in view," Stevens says.
"Our partners don't operate in academic structures or language," he says. "We need to look at the way our partners view us, not the way we view ourselves – it's about defining success and value in industry terms.
"There are countless opportunities when you start to engage with partners based on what they need, rather than what you have."
The services encompass areas such as research, commercialisation of intellectual property and the creation of new entities, research, philanthropic activities, executive education, student internships and placements and graduate recruitment.
It brings to life the concept of cross-disciplinary research and support to industry partners.
Likewise, the new approach will enable a holistic view of how partners are interacting with the University. It will enable insight into specific business needs and trends in that industry, generating a strong value proposition for partners as well as new opportunities for academic staff to engage with these partners.
While this represents a cultural shift in the way the University operates, it's also a significant opportunity.
"We are not centralising our partnerships," Stevens says. "But we are exposing our partnerships a little more.
"The difference between a conversation with a partner that starts with: 'I understand we're already doing a, b and c with you, and we'd like to also talk about d' is very different from going in blind.
"Partners can come to us with a problem and rather than respond to them with a siloed solution, with our hammer for their nail, we can actually look at whether it's a nail."
The Enterprise Hub brings commercialisation and incubation activities closer to partner engagement and business development functions. This enhances UniSA's ability to identify translation and impact opportunities from the work it does.
It also creates end-to-end functionality, from the research and partnership journey right through to commercialisation, translation and potentially – the creation of new companies.
Stevens estimates he's spoken with hundreds of industry partners since initial consultation on the project in 2020 and overwhelmingly, feedback to the new initiative has been positive.
If the Enterprise Partnerships Unit works the way it's intended to, then the University's reputation as an industry-focused and partnering organisation will be even further enhanced.
Putting that industry hat back on, Stevens says he'd look at this initiative as genuinely innovative.
"No other university institution – at least that I'm aware of – has taken such a holistic approach to this problem," he says.
"The cultural values that sit at the core of our University; partnerships, engagement with industry, access and equity, this is what we're trying to bring to life.
"I have no doubt we can do this and do it well."