The latest books from UniSA researchers
---
Cities in a Sunburnt Country: Water and the Making of Urban Australia
Co-authored by Professor of Economic and Business History Martin Shanahan (with Margaret Cook, Lionel Frost, Andrea Gaynor, Jenny Gregory, Ruth A. Morgan and Peter Spearritt)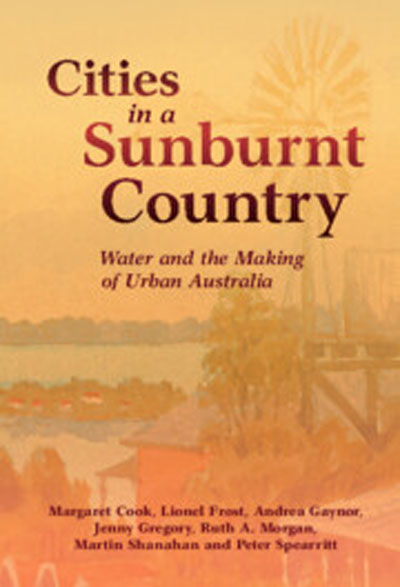 As Australian cities face uncertain water futures, what insights can the history of Aboriginal and settler relationships with water yield? Residents have come to expect reliable, safe, and cheap water, but natural limits and the costs of maintaining and expanding water networks are at odds with forms and cultures of urban water use. Cities in a Sunburnt Country is the first comparative study of the provision, use, and social impact of water and water infrastructure in Australia's five largest cities. Drawing on environmental, urban, and economic history, this co-authored book challenges widely held assumptions, both in Australia and around the world, about water management, consumption, and sustainability. From the 'living water' of Aboriginal cultures to the rise of networked water infrastructure, the book invites us to take a long view of how water has shaped our cities, and how urban water systems and cultures might weather a warming world.
The book is available from Cambridge University Press.
Algorithms of Education: How Datafication and Artificial Intelligence Shape Policy
Co-authored by UniSA Dean of Research Professor Sam Sellar (with Kalervo N. Gulson and P. Taylor Webb)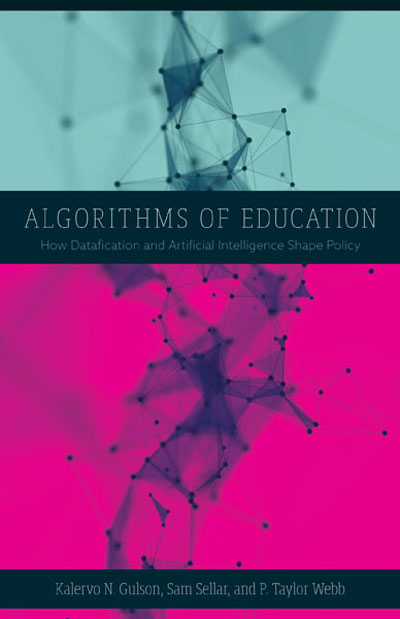 Algorithms of Education explores how, for policy makers, today's ever-growing amount of data creates the illusion of greater control over the educational futures of students and the work of school leaders and teachers. In fact, the increased datafication of education, the authors argue, offers less and less control, as algorithms and artificial intelligence further abstract the educational experience and distance policy makers from teaching and learning. Focusing on the changing conditions for education policy and governance, Algorithms of Education proposes that schools and governments are increasingly turning to "synthetic governance" – a governance where what is human and machine becomes less clear – as a strategy for optimising education.
Exploring case studies of data infrastructures, facial recognition, and the use of data science in education, Algorithms of Education maps the political and methodological directions for engaging with datafication and artificial intelligence in education governance. According to the authors, we must go beyond debates that separate humans and machines to develop new strategies for, and a new politics of, education.
The book is available from University of Minnesota Press.