From the Vice Chancellor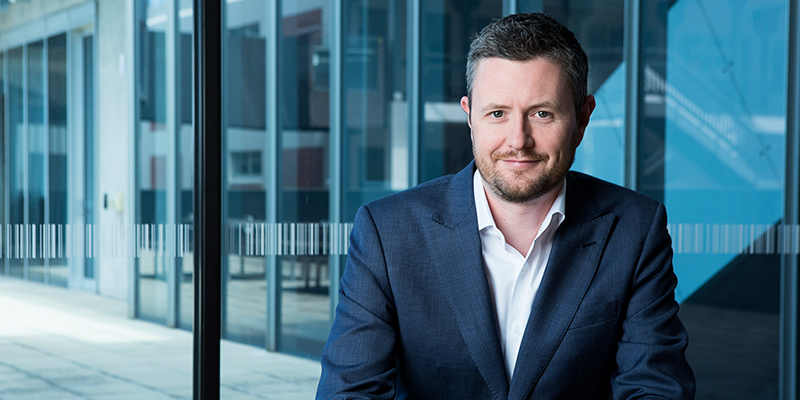 INSIDE UNISA
One of the great responsibilities we have as a university is to help change the world. It's simple when you know how. You create new knowledge through research and you transfer that knowledge to the community to make better products and services, to make better decisions and to add value to the economy. Students who will be graduated into that same community will function as highly-skilled professionals and provide the keys to social change.
You know, as well as I do, that UniSA has always made social change and development a priority. That's why we are Australia's University of Enterprise, committed to the health of our community and adding value to our state's economy.
But change is important only if you include everyone and when we were awarded Bronze Accreditation in the Science in Australia Gender Equity (SAGE) initiative, which promotes gender equity and diversity in science, technology, engineering, mathematics and medicine (STEMM) in Australia, we knew we had taken a major step in creating an institution in which talented people thrive. And even though SAGE focuses on STEMM disciplines, we decided to spread it out across the university to include everyone who teaches and studies and works here.
Gender equity is not new to us. One of our first acts as a University in 1991 was to endorse a policy of equity of opportunity and we appointed one of Australia's first female Vice Chancellors, Professor Denise Bradley. We reached a 50-50 gender balance on SMG in 2017 and last year we appointed our first female Chancellor, Ms Pauline Carr.
Now that we have the bronze we are, of course, going for gold. It would be un-Australian not to. The bronze tells the world that we have made the commitment to gender equity and diversity; we'll go for silver to show the world that we have met those commitments, and with gold we will become an example for others to follow.
There is no secret as to how we reach good strategic directions: we get diverse perspectives and we act upon them.
As you'll remember, we were amongst the first Australian universities to launch a Reconciliation Action Plan (RAP) to help deepen the relationship between Aboriginal Peoples and other groups within the institution. It was a framework for cultural change to deliver better opportunities and outcomes for Aboriginal Peoples.
We followed that up with a Stretch RAP which committed us to creating an environment where both Aboriginal and non-Aboriginal people can learn, teach, research and engage with each other. That has been further strengthened by our new Aboriginal Research Strategy which articulates two-way knowledge sharing, reciprocity, mutual respect and understanding.
The economy of the future will include people of all ages, cultural backgrounds, genders and perspectives, all of them heard, respected and belonging. That diversity, respect and power-sharing is the key to social change and development and that is how we excel as a university.
That's why our efforts were awarded a five-star rating for social equity in the latest Good Universities Guide. They recognise that we are helping to change the world.
They also ranked us top in the state for our students being the most likely to gain full-time jobs quickly, for students who are most satisfied with their education, who are most engaged with their peers and who have the best learning resources.
As we put Enterprise25 into action we're going to strengthen those attributes, focusing on delivering programs considered among the world's best and building an institution that is agile, inventive and adventurous. And inclusive.
As the man said: you ain't seen nothin' yet.