Olympian and inspirational survivor awarded
By Jesse Neill and Katrina Phelps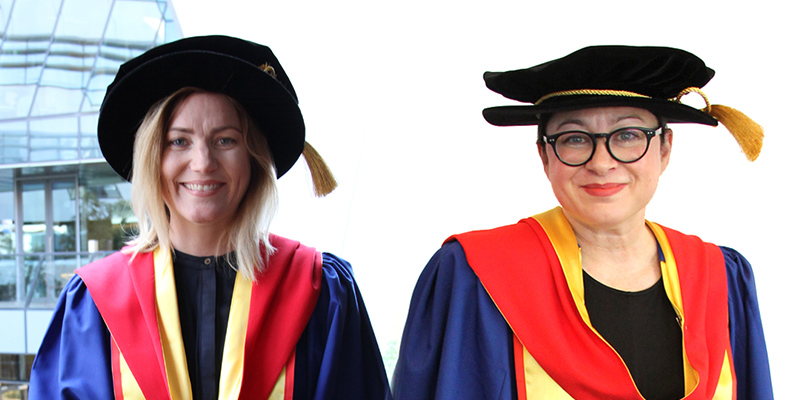 COMMUNITY
As more than 1600 UniSA students graduated earlier this month at four separate ceremonies in Adelaide, two inspirational Australians were acknowledged with Honorary Doctorates from the University.
Celebrated Australian cyclist Anna Meares OAM was awarded an Honorary Doctorate for her distinguished service to the community.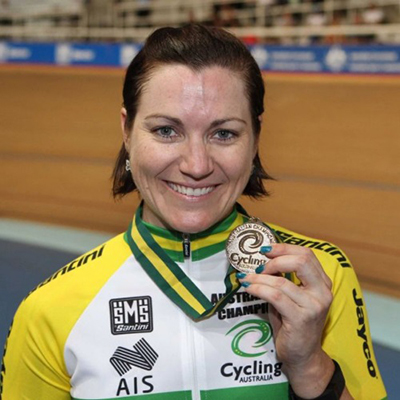 Meares is one of Australia's most talented athletes, bursting onto the global track cycling scene at the 2004 Athens Olympics, when she won her first gold medal in the 500m time trial. She went on to produce one the greatest sporting comebacks of all time when she won a silver medal for the sprint at the 2008 Beijing Olympics – just seven months after breaking her neck in a race crash in Los Angeles.
In October 2016, Meares announced her official retirement from competitive cycling, finishing as a 35-time Australian track champion and having held Olympic, world, Commonwealth and national records.
Off the track, her achievements are equally impressive as an ambassador for Cycling Cares, the Little Heroes foundation, and the National Breast Cancer Foundation, while also participating in the Port Adelaide Community Youth Program.
UniSA Vice Chancellor, Professor David Lloyd, says Meares' story serves as a testament to following your dreams and the Honorary Doctorate acknowledges her sustained success on and off the track.
Meanwhile, one of Australia's most thought-provoking speakers and strongest advocates for sustainable peace, London bombing survivor Gillian Hicks AM, MBE, FRSA, was acknowledged for her vast range of achievements.
"Ms Hicks embodies the miracle of life, and the power of forgiveness," Prof Lloyd says.
"Sharing what she has learnt about herself, about humanity, and what she believes is an inherent ability to not only face but rise in the wake of adversity, is inspiring – and provides insight into what is possible in life."
Hicks began her public speaking career in the wake of the 2005 London bombings. She was the last living victim rescued after the attack and lost both legs from below the knee.
Prior to the bombings, Hicks held several high-profile positions in design and architecture in the UK. After the London bombings, Hicks' life changed completely. She made it her mission to use her platform to promote peace and counter violent extremism.
In 2007, Hicks founded the not-for-profit organisation M.A.D. (Making a Difference) for Peace and released her first book One Unknown the following year. One Unknown was named after the label given to her as she was admitted to hospital as an unidentified body; and was shortlisted for the 2008 Mind Book of the Year Awards.
Hicks moved back to Australia in 2012, was named South Australian of the Year in 2015 and was made a Member of the Order of Australia (AM) in the 2016 Australia Day Honours list.
She promotes peace through public engagement, education, and network building initiatives that advocate for unified and supportive communities.