Achievements and Announcements
Aboriginal people should be aware that this edition of UniSA News contains images of deceased persons.
ACHIEVEMENTS
ANNOUNCEMENTS
ACHIEVEMENTS
UniSA professor named South Australian Scientist of the Year
UniSA Chair of Cancer Biology Professor Sharad Kumar AM has been named the South Australian Scientist of the Year.
Prof Kumar, who is also a Research Professor of Cell Biology and a co-founder of Centre for Cancer Biology, was named a joint winner with Professor Colin Raston from Flinders University.
The South Australian Scientist of the Year is awarded for eminence in science as part of the SA Science Excellence and Innovation Awards, which showcase the critical importance of science, research and innovation to the development of industry and society as a whole.
Prof Kumar is a Fellow of the Australian Academy of Science and a Fellow of the Australian Academy of Health Medical Sciences. He has pioneered many discoveries in biomedical sciences through the study of "programmed cell death" and cellular maintenance, critical determinants of health and disease. His work has led to major advances in identifying the causes of cancer, hypertension, inflammation, and kidney disease, paving the way for better treatments.
Prof Kumar is modest about his many achievements.
"I could never say that I have made one great contribution which is going to change the world – I haven't," Prof Kumar says. "Cumulative scientific knowledge actually does that – not a single individual."
The science excellence awards provide an opportunity to recognise the work of inspiring science, technology, engineering, mathematics and medicine (STEMM) leaders and teams working in research and education institutions, schools, industry and the community.
Boosting quality of life for childhood cancer survivors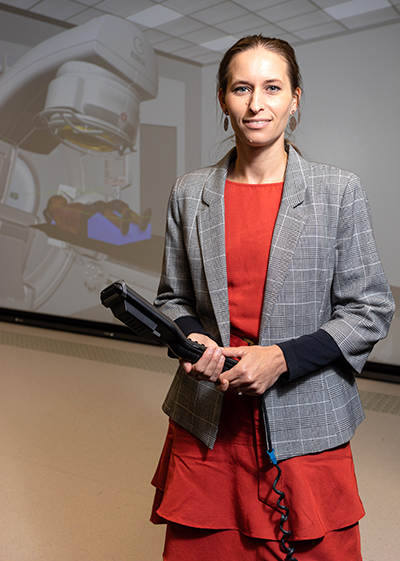 Improving the quality of life for children who are recovering from cancer and the side effects of cancer treatment is the focus of a new project being led by senior lecturer in radiation therapy and researcher at the University of South Australia Cancer Research Institute Dr Michala Short.
Funded by The Hospital Research Foundation (THRF) Group, the new project aims to enhance routine follow-up care by bringing quality of life assessment into the digital world to better engage with young cancer survivors and meet their ongoing needs.
Dr Short and her collaborators – Associate Professor in Psychology (Clinical) Associate Professor Amanda Hutchinson, Lecturer in Agile Methodology Dr Andrew Cunningham and Adjunct Industry Associate Professor Dr Hien Le – will develop an engaging, age-appropriate and inclusive online tool that assesses how survivors are feeling emotionally at home, school and within their communities, and give feedback to their clinicians in real time.
"We've found that this really is the missing piece in best practice care for children with a solid cancer, to help them communicate how their cancer and its treatment has impacted on them and on their quality of life," Dr Short says.
"Children don't necessarily volunteer how they're going in their personal lives as they don't want to worry anyone, it's only when we ask them that we find areas we can help with.
"Children are very digitally literate these days, so an online tool really is the best approach to make this area of care appealing to them. We hope that by tailoring it to their age group – pre-primary, junior and upper primary – it will inspire and motivate them to look at this area of their lives, be empowered in their survivorship journey and not be put off by a tedious paper questionnaire."
Dr Short will be partnering with children, families and clinicians at the Royal Adelaide Hospital to develop the tool with the aim of embedding it within standard radiation oncology follow-up care.
"The very generous funding from THRF Group will help us source the technical expertise we need to deliver an online tool that is compatible across all devices and very user-friendly; with the hope to monitor long-term trends in children's wellbeing as well," she says.
UniSA staff recognised in Australian Awards for University Teaching
UniSA had two award recipients in the recent 2020 Australian Awards for University Teaching (AAUT), a prestigious program supported by the Federal Government through Universities Australia.
The late Professor Tracey Bretag was posthumously acknowledged with the Career Achievement Award, one of AAUT's highest honours, while UniSA College lecturer Tamra Ulpen (pictured below) received a citation for outstanding contributions to student learning.
Prof Bretag was a world leader in academic integrity and ethics, and Universities Australia chair Professor Deborah Terry says she was "a true guiding light for our academic community".
"Professor Bretag was a leader in her field, and throughout her career she worked tirelessly to raise awareness on academic integrity," Prof Terry says.
UniSA Vice Chancellor David Lloyd says Prof Bretag "richly deserved" the award, which was reinstated as part of the 2020 awards, presented in February.
"Tracey was a champion of social justice and integrity in education," Prof Lloyd says. "She was an extraordinary talent and a valued member of the UniSA team – a wonderful colleague who is deeply missed.
"This award is a richly deserved acknowledgement of her contribution to higher education."
While UniSA's two AAUT awards were unconnected, Prof Bretag was Ulpen's PhD supervisor, and Ulpen remembers her as an inspirational colleague.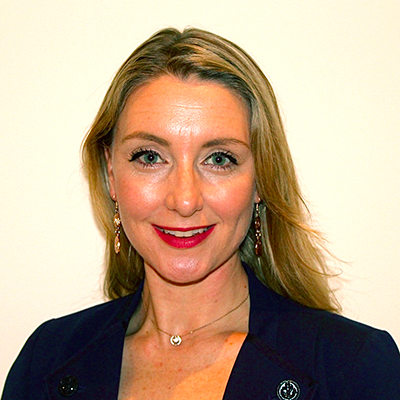 "I was thrilled to learn that Tracey had received the Career Achievement award," Ulpen says. "As my PhD supervisor, and Academic Integrity mentor, she had a remarkable influence on me and was encouraging of my research interests. I am honoured to represent UniSA with her as a fellow recipient of the 2020 Australian Awards for University Teaching."
Ulpen's citation for outstanding contributions to student learning was acknowledgement of her work at UniSA College, enabling the learning capacities of students from diverse educational, socio-economic, cultural, and linguistic backgrounds.
"Using critical pedagogy, my work involves supporting the various language and literacy learning needs of students studying English as an additional language," Ulpen says.
"These students enrich the teaching and learning experience with culturally and linguistically diverse perspectives. Providing support for English and academic language development enables their ideas to be articulated and understood, giving meaning and substance to their intellectual contributions."
International appointment for UniSA Invictus Pathways coordinator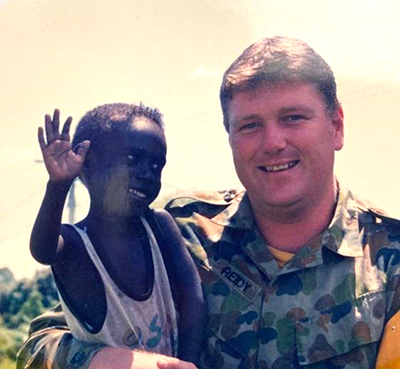 The coordinator of UniSA's Invictus Pathways Program, Mark Reidy, has been appointed by the international Invictus Games Foundation as one of two "We Are Invictus Moderators" for Australia.
In the new role, Reidy will support the Invictus Games Foundation in its work with wounded, injured or sick (WIS) service personnel and veterans.
Using a custom-built We Are Invictus platform and app, eight moderators from around the world will help source new opportunities for recovery, ensuring more members of the community are able to access the Invictus support network.
"As a moderator, I would like to spread the awareness and connections to our many regional and rural WIS in Australia," Reidy says.
"I think We Are Invictus is a great initiative to not only bring the Invictus Family together globally but also to connect with other WIS veterans who need a connection and belonging that may feel isolated."
The We Are Invictus platform is primarily for those on their recovery journey following injury or illness as a result of service but is not exclusively for those involved with the Invictus Games. For those who feel like they might no longer need the Invictus Games or the platform for their own recovery, We Are Invictus provides a mechanism for giving back, helping others, and continuing to serve.
UniSA's Invictus Pathways Program is a wellbeing program to assist current serving and veteran defence force personnel and first responders who have physical, emotional and/or psychological conditions often suffered as a result of traumatic events.
Before coordinating UniSA's Invictus Pathways, Reidy spent 16 years in the Australian Army, joining in 1990, and saw a total of seven years deployed overseas on active duty across nine military operations. After finding it difficult to adjust to civilian life outside the army, Reidy was diagnosed with PTSD in 2009, and discovered cycling as an outlet to help with the condition.
Inspired by his own experience, he helped develop the Invictus Pathways Program in collaboration with The Road Home and UniSA. He is also the cycling coach for Team Australia in adaptive sports programs such as the Invictus Games and Warrior Games.
Law professor wins national crime prevention award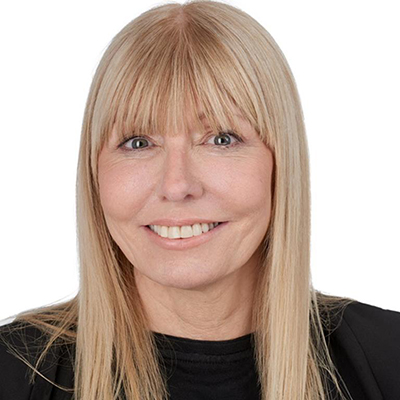 UniSA Professor of Law Eileen Webb has won a national award for her work with interstate colleagues on a report into preventing elder abuse.
Professor Webb, along with co-authors from Curtin and Griffith universities, and the University of Western Australia, won the 2020 Adam Sutton Crime Prevention Award, which is presented to an individual or team, who in the opinion of the judges, has written the best publication or report in the area of crime prevention.
The award was for the Review of the Prevalence and Characteristics of Elder Abuse in Queensland, which was prepared for the Queensland Government and released in 2019.
The award is presented by the Australian and New Zealand Society of Criminology.
UniSA students and graduates win in SA's Fleurieu Film Festival
UniSA students and graduates enjoyed huge success at the recent Fleurieu Film Festival, taking home three awards.
Film and television student Sam Rosenzweig was named Best South Australian Filmmaker (Under 24 Years of Age) for his short film Blown Away, which was originally created for a second-year university assignment. Fellow students Indigo Tinney, Jess Wolfendale and Andre Loung were also involved in the film's production.
"As an emerging filmmaker, this award is a great encouragement to continue to create and share stories," Sam says. "The financial support provided by the Independent Arts Foundation SA will be a great help for future projects."
Currently in the final year of a Bachelor of Media Arts at UniSA's Magill Campus, Sam plans to continue with his passion for documentary and narrative film once he graduates. He says that the hands-on opportunities he's had whilst studying have equipped him well for a career in the industry.
"Working in a team while completing other university studies to create a product comes with challenges but it is also very rewarding," he says.
"I'm thankful for the opportunities we [have] to create films and the challenges that provoked some creative problem solving along the way."
Two recent graduates of the film and television program also took home prizes. Nina Phillips received Best Production Design for Who Do I See, while Bec Taylor's Assimilation won Best Screenplay.
The 2022 Fleurieu Film Festival was also launched during the presentation, with entries to open in March 2021.

Crows swoop for UniSA sports management expert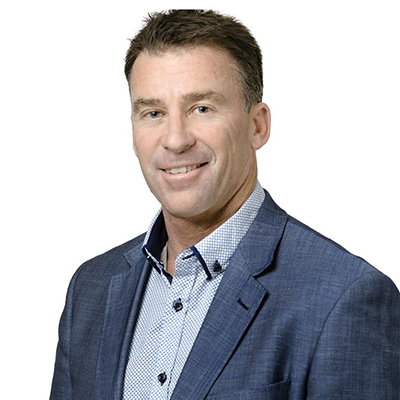 UniSA sports administration expert Dr Nick Takos has been appointed to the Adelaide Football Club's Board of Directors following an independent election. Dr Takos was among four candidates standing for one vacancy as a member-elected director.
Dr Takos is a is a lecturer and researcher in UniSA Business, specialising in the areas of leadership, organisational culture, management, and sponsorship, particularly in the sport and recreation context. He has spent more than two decades in sports management positions, across football, cricket, and netball, while also filling a volunteer role with the Crows' past players and officials group.
Dr Takos, who claimed 31 per cent of the vote, says he's excited about returning to the Crows in an official role, having worked at the club for 14 years starting in the 1990s.
"I am obviously ecstatic with the result and look forward to joining the Board of Directors and representing the members," Dr Takos says.
"With the current position the club is at and the skills I can bring, I felt it was the right time for me to contribute at board level."
Professor Anthony Elliott appointed to ARC College of Experts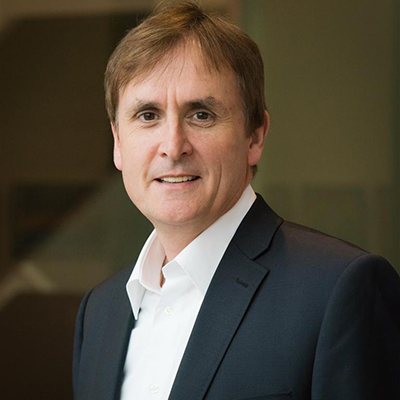 UniSA Dean for External Engagement Professor Anthony Elliott has been appointed to the 2021 Australian Research Council College of Experts.
Prof Elliott, who is also executive director of the Hawke EU Jean Monnet Centre of Excellence, becomes one of 201 members of the ARC College of Experts.
The college is made up of experts of international standing, drawn from all corners of the Australian research community, including from higher education institutions, industry and public sector research organisations.
College of Experts members are engaged by the ARC for appointments of three years, during which time they play a key role in identifying research excellence, moderating external assessments, and make funding recommendations under the ARC's National Competitive Grants Program.
The ARC College of Experts also includes UniSA's Professor Eva Bezak, Associate Professor Nicholas Chileshe and Professor Yan Zhuge.
ANNOUNCEMENTS
Vale Professor Colin Bourke MBE (1936-2021)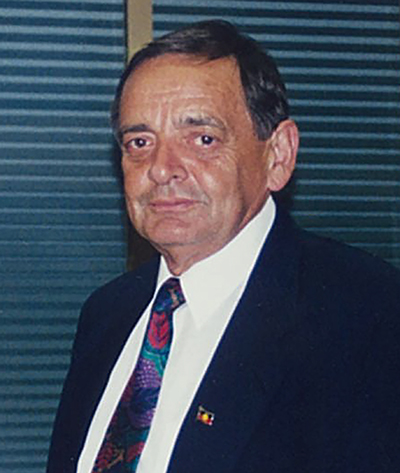 The UniSA community is mourning the loss of Emeritus Professor Colin Bourke – a national leader in Aboriginal education – who passed away in February.
Prof Bourke led what was the first Faculty of Aboriginal and Torres Strait Islander Studies in any university in Australia.
UniSA made a commitment to Aboriginal education at its foundation. Section 5.1c of The University of South Australia Act states that one of the University's core functions is to "provide such tertiary education programmes as the University thinks appropriate to meet the needs of the Aboriginal people".
The commitment followed 18 years of ground-breaking educational outreach through the Aboriginal Task Force, at UniSA's antecedent institution – the South Australian Institute of Technology (SAIT).
Prof Bourke was Head of School, Aboriginal and Islander Administration (Aboriginal Task Force) at SAIT and continued the role with the inception of UniSA in 1991. He was Dean of Faculty from 1992 to 1998 with the Aboriginal & Islander Studies Faculty Office.
Prof Bourke was acting Deputy Vice Chancellor before his retirement when he was conferred the title of Emeritus Professor. His colleagues have remembered him fondly.
Emeritus Professor Paul Hughes worked closely with Prof Bourke and credited him with important policy change.
"He was responsible for a lot of good education policy that was used nationally", Prof Hughes said.
"He was a very learned person who was highly respected in the Aboriginal community and educational circles because of his knowledge and experience."
Emeritus Professor Bruce King paid tribute to Prof Bourke as a colleague who strove for real change and was also "a good man to have around".
"He was not interested in Aboriginal issues being used as window dressing for the University, or as token commitments to equity," Prof King said. "He wanted real gains, concrete achievements that would benefit his students."
New guide calls on organisations to empower children to participate in preventing child abuse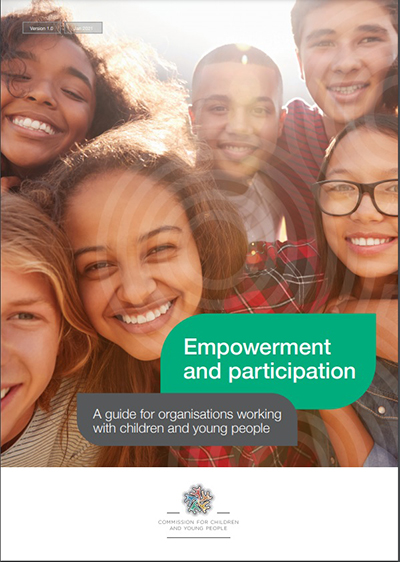 Helping organisations implement key recommendations from the Royal Commission into Institutional Responses to Child Sexual Abuse is the goal of a new guide launched this month by UniSA's Australian Centre for Child Protection (ACCP), together with Victoria's Commission for Children and Young People and the New South Wales Office of the Children's Guardian.
Empowerment and participation: A guide for organisations working with children and young people offers organisations ways to empower children and young people and foster their participation, as an important measure to prevent abuse.
The guide was developed after the royal commission found abuse was less likely to happen in organisations where children and young people participate in decisions that affect them, and where they feel confident they will be listened to.
Deputy Director of the ACCP, Associate Professor Tim Moore, says children and young people want to inform the ways that adults and organisations keep them safe and respond when they are harmed.
"Giving children and young people opportunities to work in partnership with adults to identify issues, inform responses and learn what to do if they are unsafe is invaluable – it builds their skills, their confidence and their trust in adults, organisations and their communities," he says.
"When done well, children feel empowered and adults and organisations benefit from children's unique perspectives."
The guide provides strategies organisations can use to build a culture of empowerment and participation for children, recognising the context in which they operate, and the needs of the diversity of children they work with.
Successfully implemented, the strategies can address factors recognised by the royal commission as undermining children's disclosure of safety concerns and actual abuse.
The guide is free to download from Victoria's Commission for Children and Young People website. For more information, see the related media release.
Research lab to advance how humans interact and live with autonomous systems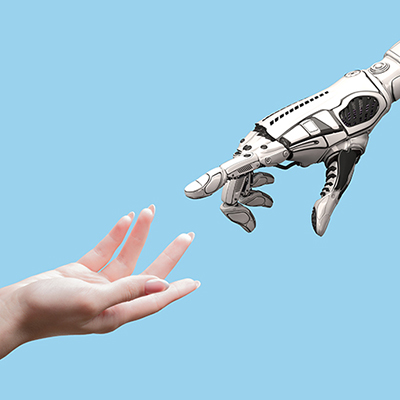 A new international research laboratory will focus on humans working interdependently toward a common goal along with autonomous agents.
It's an area of research at the interface of artificial intelligence, computer science, engineering, technology, human factors and psychology.
The French Australian Laboratory for Humans-Autonomous Agents Teaming, shortened to CROSSING, is a collaboration between the French National Centre for Scientific Research (CNRS), UniSA, the University of Adelaide, Flinders University, French technological university IMT Atlantique, and Naval Group, the only industrial partner.
An international research laboratory (IRL) is a flagship international collaboration mechanism used by CNRS, France's leading scientific research centre. The new IRL is called CROSSING because it represents the crossover of ideas that is at the heart of this important collaboration.
Director of the lab, Professor Jean-Philippe Diguet, says it will bring together leading French and Australian scientists from artificial intelligence, machine learning, computer science, engineering, psychology and human factors.
"They will work together to tackle important challenges in finding new ways for systems and humans to work together," he says.
"The outcomes could provide significant advances in the way operators use control systems on ships, maintenance platforms in industry or services to assist within the home, and the way these systems are developed to assist and improve human performance to make work safer and more efficient."
UniSA Vice Chancellor Professor David Lloyd says the new lab is set to boost both Australian-French scientific cooperation and Australian sovereign technical capability.
"We are proud to be contributing our world-leading expertise in key areas that connect human factors with the physical aspects of maritime vehicles in novel ways," he says.
"Our interdisciplinary research includes psychophysiology and behaviour, metrics-based ergonomic design, virtual reality and augmented reality."
More information is available on the UniSA Media Centre.