In Pictures
---
Magill campus sleepout raises $12,695 for the homeless
UniSA staff and students raised a record $12,695 for the homeless on Friday 30 August in the sixth annual community sleepout on the Magill campus, earning praise from the St Vincent de Paul Society for the most successful event in the state.
A total of 45 staff and students braved freezing conditions – 4 degrees – as they swapped their warm beds for a piece of cardboard, "sleeping rough" on the Magill campus while raising funds for the homeless.
UniSA has taken part in the annual community sleepout since 2014 and will use part of the funds to buy and train an assistance dog for Vinnies SA Women's Shelter to support women who have experienced trauma.
A gallery of photos from the event can be viewed on UniSA's Facebook page.
Photos: Juan Van Staden

Ben Folds: Reflections on art, life and music
Celebrated American singer-songwriter Ben Folds launched his book A Dream About Lightning Bugs at The Bob Hawke Ministerial Centre recently, in a lively discussion with broadcaster Richard Fidler.
The book is a charming, funny and wise chronicle of Folds' life to date, infused with wry observations of a natural storyteller. In a discussion with Fidler, Folds opened up about finding his voice as a musician, becoming a rock anti-hero and hauling a baby grand piano around for every performance.
Listen out for the discussion in an up and coming 'Conversations' podcast, which Fidler presents for ABC Radio.
Photos: Jacinta Thompson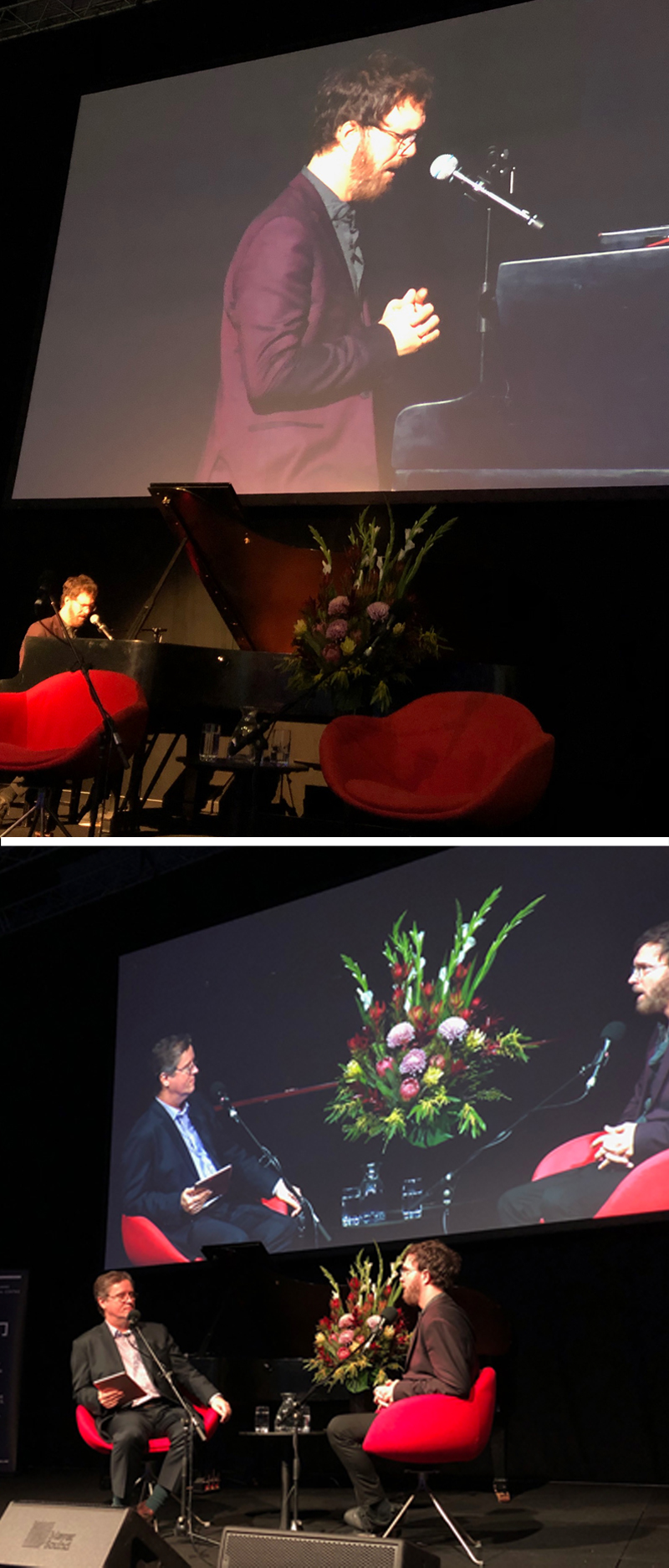 (Top) Ben Folds performing. (Bottom) Richard Fidler and Ben Folds
Activist Sally Rugg delivers 2019 UniSA Nelson Mandela Lecture
One of Australia's leading activists showed that 'ordinary' people can be empowered to make extraordinary change, in delivering the 2019 UniSA Nelson Mandela Lecture at The Bob Hawke Prime Ministerial Centre.
Sally Rugg discussed her book How Powerful We Are: Behind the scenes with one of Australia's leading activists, a manifesto for championing what you believe is right.
Rugg spoke about some of the things she learnt on the marriage equality campaign including how to develop a strategy, how to frame your messages, how to get your campaign to the media and how to build community power.
Photo: Cara Zanotti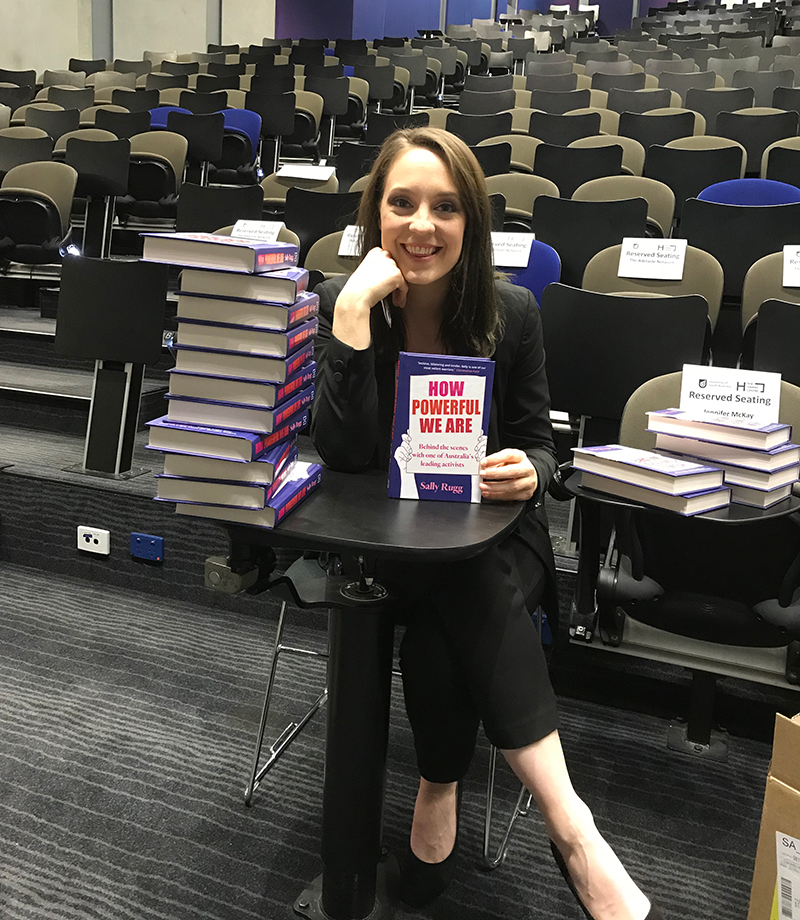 Sally Rugg with a copy of her book