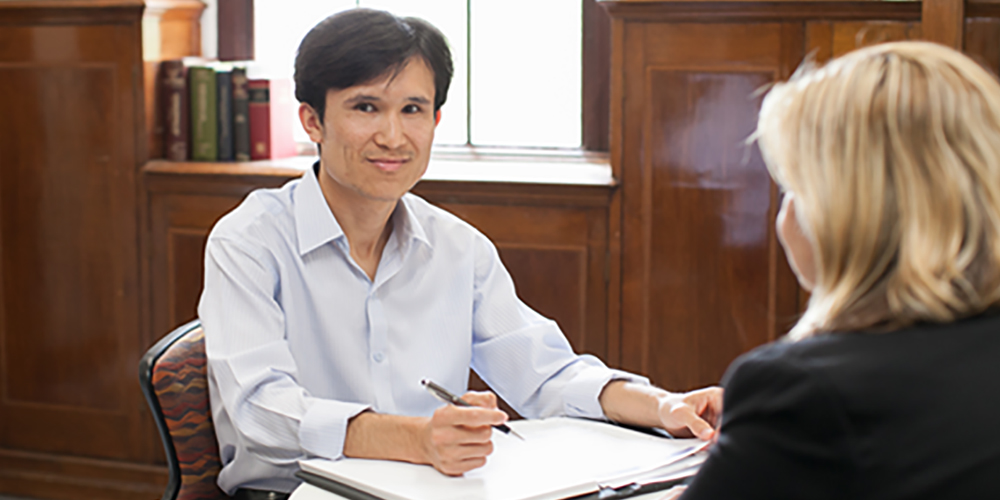 Providing free, confidential legal advice to members of the South Australian community.
Based at UniSA's City West campus, the Legal Advice Clinic provides advice on a range of matters including criminal, family, debt claims, car accidents, tenancy, and neighbourhood disputes.
Staffed by law students, you will be offered free legal advice under the supervision of qualified legal practitioners.
Trained in professional conduct, Clinic staff are courteous, respectful and professional at all times. Client information and enquiries are kept confidential.
The Clinic offers free legal advice services at the UniSA City West Campus Clinic and by secure and confidential Tele-law services.
Appointments at our UniSA City West campus location are essential.
The Clinic is currently closed for the teaching break and will reopen on Wednesday 24 January 2024.
If you require urgent legal help in the meantime, we suggest that you contact the Legal Services Commission telephone advice line on 1300 366 424.
UniSA City West Legal Clinic
Please contact us by telephone to arrange an appointment. If you leave a message for us to return your call, we will endeavour to contact you as soon as possible.
Telephone: (08) 8302 7436
Location
UniSA City West campus
Level 1 (Ground Floor), Lewis O'Brien Building
Corner of George Street and Hindley Street
Adelaide SA 5000
Clinic hours
By appointment during teaching terms.