From the Vice Chancellor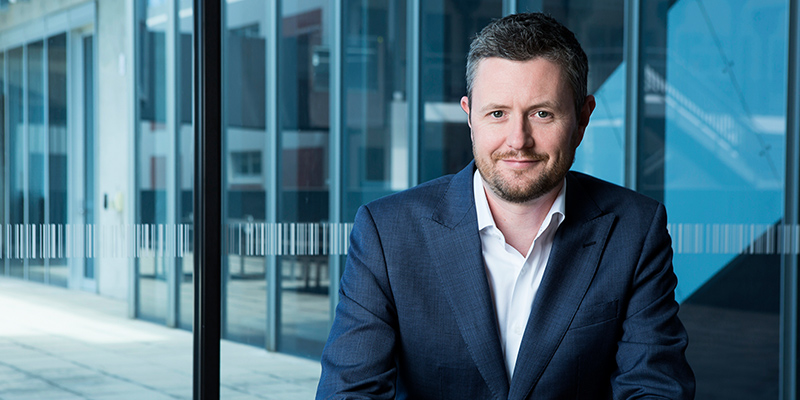 INSIDE UNISA
Life begins at *insert looming round number here*.
As we turn 30, it's appropriate that we take some time to reflect on how we got to where we are, and where we are going next. If university years were measured out like dog or cat years, UniSA would still be a toddler on the wider scale of institutional ageing. I like to think of us more as an overachiever. A little precocious. Definitely still young, and still learning.
For an institution forged out of two South Australian powerhouses of education, the Institute of Technology and parts of the South Australian College of Advanced Education in 1991, UniSA was an early leader in collaborative, career-focused education. We'd had a history of serving the needs of the community through education and research and we were fortunate that the redoubtable Professor Denise Bradley was there to play a huge part in forging us. Denise set the tone for a university unshackled by tradition, where optimism, industry connectivity and inclusion were foundational values and where more Australians from more diverse backgrounds would start to build their careers.
She understood clearly that education not only empowers individuals but transforms whole societies and dedicated her career to making changes in higher education in Australia that would see more women, Aboriginal people and people from diverse social and economic backgrounds have the transformational opportunity of a good education.
We lost Denise a year ago but her vision of a university lives on in everything we do. We plan to honour her by renaming the building formerly known as the UniSA Cancer Research Centre, the largest ever capital project in UniSA's history. It will soon be known as the Bradley Building. A fitting tribute. Denise was ever willing to challenge the status quo, as do our researchers within that facility. They're not only dedicated to controlling cancer and its effects on quality of life but they're looking at the wider impact of cancer – not only on the individual, but also on the community which surrounds and supports them. It's the kind of medical research, with a focus on the community, that Denise would have been proud of.
Last year we lost a little momentum as the pandemic closed borders and prevented some of our most vibrant students from joining us on campus. It caused a setback but didn't derail the future we plan for the institution Denise helped build. One of the big forthcoming advances is the new Enterprise Hub, our new physical and virtual shopfront that will turbocharge industry, government, community and not-for-profit engagement with UniSA. We're already Australia's most industry connected university, but with the Enterprise Hub in play, you'll soon see even more collaborative teams of our researchers and industry partners working on problems, both global and local, to drive recovery and economic growth.
To be really successful in creating effective solutions to problems, our goal for this significant initiative is to grow partner and researcher engagement and to shape business and community prosperity in South Australia and beyond. The hub is being co-created with our partners and communities and we'll work together to turn ideas into action.
The world's response to the global pandemic has reaffirmed to everyone the power of education. It's shown how powerful it can be when you are capable of knowing the difference between 'alternative' or 'optional' facts and to recognise when people are choosing to believe the stories that support their world view, and not the truth. Education and research have accelerated the development and delivery of new vaccines and allowed the interrogation of global data like never before – as humanity is galvanised to address a truly global challenge. Before this, the fastest any vaccine had previously been developed, from viral sampling to approval, was four years. That was for mumps in the 1960s.
The power of education and its product – exceptional graduates – has been clearly demonstrated to us all this year. Our part, the house that Denise Bradley built, turns 30 years young this year. UniSA is justifiably considered one of the world's best young universities. Because we plainly are. Given all we have achieved, not least in a year that saw us rolling up our sleeves and moving classes online, supporting students in financial need and keeping the place running while most of us steered it from home, just goes to prove once again how unstoppable we really are.
Professor David Lloyd
Vice Chancellor and President