Seven students set to soar in New Colombo Plan scholarship program
By Rosanna Galvin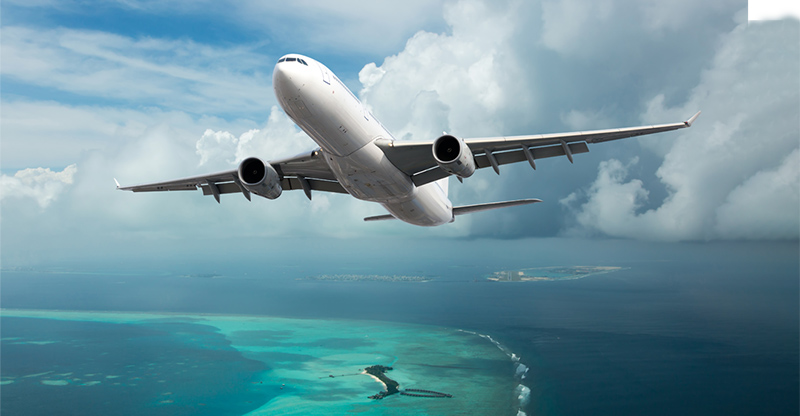 COMMUNITY
> From UniSA College to Bangkok
Seven UniSA students will have the chance to pursue their studies overseas after being awarded prestigious New Colombo Plan (NCP) scholarships in November – the highest number of scholarships UniSA has ever been awarded in one year.
The students will travel to countries including Thailand, Japan, Singapore and Micronesia as part of the Australian Government's initiative to boost the country's knowledge of the Indo-Pacific by supporting undergraduate students to study and undertake internships in the region.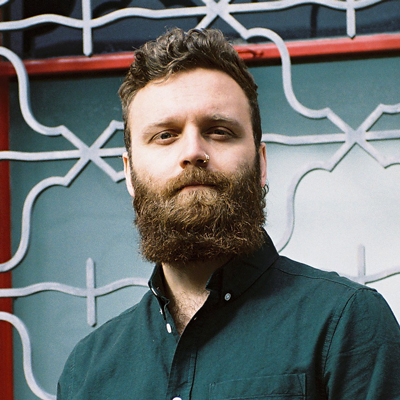 Bachelor of Psychology student Dan Thorpe, who's also a composer and pianist, won the NCP Fellowship for Micronesia. He plans to learn about community-led health programs while studying at the College of Micronesia and undertaking internships in Fiji and Timor-Leste.
After having his "COVID realisation moment" in 2020 when his work as an artist and musician stopped abruptly because of the pandemic, Thorpe made the decision to start a degree in Psychology.
"I asked myself what the one thing was that I'd enjoyed most in my life and the answer was volunteering as a peer practitioner at Headspace," Thorpe says.
"I was part of a group of young, queer people with lived experience of mental ill health who designed and then ran anonymous online support chats for other young queer people during 2016-17 — a pretty rough time to be queer in Australia.
"That it was designed and run by people from the same group that would end up using the service is what made this so uniquely effective.
"What I'm interested in is how communities are taking charge of their health and particularly their mental health."
Thorpe says there is a lot to learn from the health systems of countries in the Pacific.
"There are some amazing examples of community-led health services that are integrated into national and state healthcare systems," he says.
"In Australia, we need more community-leadership in health to build our health system's and our communities' resilience, and our neighbours can teach us so much. To me, this is central to the ethos of the New Colombo Plan.
"I hope what I learn overseas can help make a difference when I come home."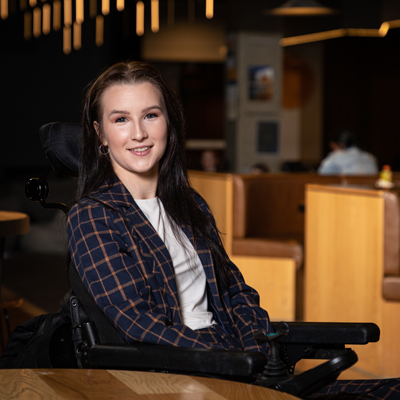 While Thorpe will spend his time on the sparsely populated islands in the Pacific, Bachelor of Business (Financial Planning) student Cody Gray will be heading for the bright lights and big crowds of Tokyo for her NCP program.
Adapting to a new language and culture won't be the only challenges for Gray. As a quadriplegic, she will be navigating a new country in a wheelchair, in what will be her first time travelling overseas.
Gray says she will study at Rikkyo University for one semester, followed by two internships, where she hopes to learn more about retirement planning practices in Japan.
"As a finance student, I chose Tokyo because it's a global financial hub and I wanted to experience the Japanese work culture and lifestyle firsthand," she says.
"I also had to factor in what locations in the region would be disability-friendly and relatively wheelchair accessible.
"I plan to explore what retirement planning looks like in both Japan and Australia and compare them and hopefully find some new practices to bring back with me.
"I would love to gain a deeper understanding of the Japanese culture and their financial money management systems, as well as meet new people.
"I think that's the whole premise of the new Colombo Plan Scholarship; to forge these deeper connections in international countries."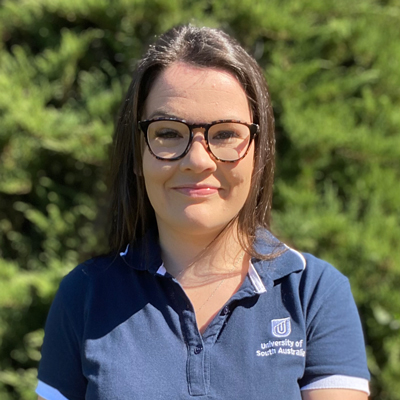 Bachelor of Primary Education (Honours) student Sian Jones-Parry is the only education student awarded an NCP scholarship across Australia this year.
Jones-Parry, who will head to Fiji, says she hopes she will be able to take her international experiences into the classroom once she graduates.
"I am so excited to not just be a tourist but to become a part of the local community, spending time getting to know the locals, their way of life and their culture," she says.
"This experience has so much potential to benefit me as an educator, including becoming more culturally informed, being exposed to different teaching styles, and opening my eyes to education in a smaller community with different cultural practices."
UniSA's seven NCP scholars for 2022 include:
Daniel Thorpe (Bachelor of Psychology) whose host institution is College of Micronesia in Micronesia. He will also go to Fiji and Timor-Leste.
Cody Gray (Bachelor of Business [Financial Planning]) whose host institution is Rikkyo University in Japan.
Sian Jones-Parry (Bachelor of Primary Education [Honours]) whose host institution is the University of the South Pacific in Fiji. She will also go to Vanuatu.
Sebastian Blake (Bachelor of Arts [Sociology]) whose host institution is Mahidol University in Thailand.
Benjamin Sofo (Bachelor of Geospatial Science) whose host institution is Mahidol University in Thailand. He will also travel to Singapore.
Aaron Hayward (Bachelor of Engineering [Honours] [Mechanical]) whose host institution is Nanyang Technological University in Singapore. He will also go to Fiji.
Clover Glasgow (Bachelor of Arts [Applied Linguistics]) whose host institution is Okayama University in Japan.
For more information on the NCP program, go the NCP website.
From UniSA College to Bangkok
By Ashleigh Ebert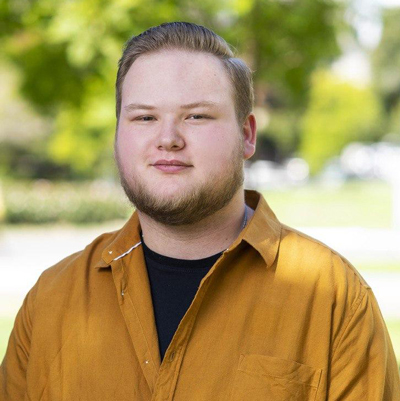 Bachelor of Arts student Sebastian Blake is about to embark on an 18-month adventure of a lifetime – something that seemed unimaginable when he first joined UniSA College's Foundation Studies program in 2019.
After securing a New Combo Plan Scholarship (NCP) last month, Blake will head to Bangkok, Thailand next year where he plans to continue his degree at Mahidol University and then secure an internship in human rights.
"I'll start my program by doing full-time intensive language training – and as a 'language nerd' this is part of the program I'm incredibly excited for," Blake says.
"I'm also excited by the personal relationships I might develop – hopefully making some lifelong friends from all over the world.
"I think the length of the program will give me the opportunity to embrace Thailand, its language and culture. Being able to travel internationally is an incredible opportunity to experience the world outside of the Western perspective I have now."
Time spent at Mahidol University will also give Blake the chance to forge new relationships with academics in their Applied Linguistics program – valuable connections for Blake, who wants to complete a PhD and become an academic.
It's an incredible journey for the student who initially lacked the belief and confidence. Rewind to a few years ago (pre-university) and Blake says he was different person.
"I had dropped out of high school because of my ill mental health and wasn't sure if I was going to be able to survive university," he says.
"The staff are what makes the College so great as they really care about seeing their students succeed and provide as much support as they can.
"I've developed self-assurance and know what I'm capable of, and that I can succeed."
Blake has been part of the UniSA College mentor program this year, giving back to the place that gave so much to him.
"I've gone from being scared to answer questions in class, to participating in study forums at the College orientation in front of 100 new students," he says.
"The change in confidence is remarkable."
It was this personal growth that helped Blake make the decision to apply for the NCP with the support of mentor Dr Fiona O'Neill and UniSA College lecturer Dr Bianca Price, who acted as a referee and mentor for his application.
"Having worked with Sebastian for the last three years, I am immensely proud of all that he has achieved in his short time at UniSA," Dr Price says.
"He completed Foundation Studies with a GPA of 6.6 and has shared his story and personal experiences with hundreds of students through the mentor program.
"I am so happy that he has been awarded this prestigious scholarship – his hard work, resilience, and persistence should be celebrated."