From the Vice Chancellor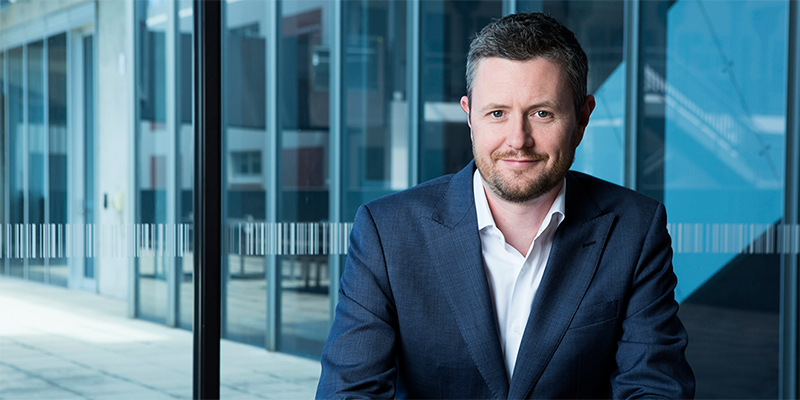 INSIDE UNISA
Testing times.
The car maker Henry Ford once pointed out that when things are going against you, remember that the airplane takes off against the wind, not with it.
If he could have seen into the future, he might well have been thinking of UniSA staff because during 2021, an extraordinary period of not knowing what the next day would bring, we just ploughed on ahead and pulled off more than our fair share of outstanding achievements.
We began 2021 by welcoming students back on campus, offering a mix of online and on-campus studies. They responded like they'd been doing it forever (although it helps that our online programs are amongst the best in the business).
While the rest of the world slowed to a crawl, we did not.
Our plan to give students the very best education they can get got underway. As you know, we planned that by 2025 our flagship academic programs would be ranked among the world's best. In 2021, this year of uncertainty, our teachers began inspiring students not just with a better alignment of online and on-campus studies but by bringing teaching and research together to give students the best learning experience, the best start to their future career.
Meanwhile our researchers uncovered all sorts of stuff: they developed some extraordinary new products and processes to help brain health, including a new drug candidate to be used against the most lethal form of brain cancer; they produced 3D printed oesophageal stents that help deliver accurate and personalised treatment for oesophageal cancer; they found a new cost-effective technique to monitor soil moisture using a standard digital camera and machine-learning technology; and they took inspiration from a 300-million year old flying machine – the dragonfly – to design a world-beating drone.
And that's just a small sample of our research achievements.
We make much of being Australia's University of Enterprise and building a culture of collaboration with industry and the professions that brings our best minds together to solve problems in a multidisciplinary environment. Its whole purpose is to develop research that has a meaningful impact on the community and to prepare our students for their future careers.
We developed some outstanding new partnerships during 2021, each one of which will make a meaningful difference to our students and to our research. Our new partnership with Accenture will develop the digital business skills of the future; we intend to explore space, defence and national security capabilities by collaborating with Nova Systems; we partnered with Babcock Australia to develop new tech for the Australian Army; and we established a Professorial Chair in Laser Physics through our partnership with Australian technology company, Electro Optic Systems.
We gave industry a peek at the future when we launched our new Industry 4.0 Testlab, giving them a sneak preview of what happens when machines are harnessed together to exponentially increase their use and value. It's the start of the Fourth Industrial Revolution and it dramatically improves the competitiveness of Australian manufacturing.
But while we focused on the future, we didn't forget where we came from, and who helped us get there. We dedicated our most important building, the largest ever capital project in UniSA's history, and UniSA's flagship research, teaching and public engagement facility, to the late Professor Denise Bradley. She made an enormous contribution to tertiary education and defined the role of what a new university could, and should, be.
Without her UniSA as we know it would probably not exist.
We also honoured our friend Uncle Lewis Yarlupurka O'Brien by giving his name to the UniSA Law Building, recognising his lasting contribution to teaching and research at UniSA and the promotion of Aboriginal language and culture.
Throughout the year we brought back – carefully – our graduation ceremony, ushering almost 6400 graduates across the stage ready to meet their own futures.
We also celebrated four of our finest graduates in a return of our night of nights, at our annual Alumni Awards.
This year we shone the spotlight on the men and women who make significant contributions to their communities, and carry on the good work that began with their student days. We honoured Dr Caroline Atkinson, who provides culturally informed trauma integrated healing; Kate Swaffer, an award-winning campaigner for the rights of people with dementia; Wayne Lewis, who started Rising Sun Pictures – a visual effects company with an outstanding list of films to its credit; and a man known to all of us by virtue of his steady hand and direction throughout the pandemic, South Australian Police Commissioner Grant Stevens.
Although we are only 30 years old, the laurels we rest on are well earned.
We are still one of the world's top young universities according to the ratings agencies, the university of choice for career-minded professionals.
And in a year that stopped a whole lot of people from making plans for their futures, we were, as you'd expect, unstoppable.
I thank you for the part you played in our continued success. I hope you can enjoy the holiday season; enjoy a well-deserved break and look forward to a 2022 in which UniSA is geared up and ready to do even better.
Professor David Lloyd
Vice Chancellor and President