The music stopped for SA's party drug scene during lockdown
By Candy Gibson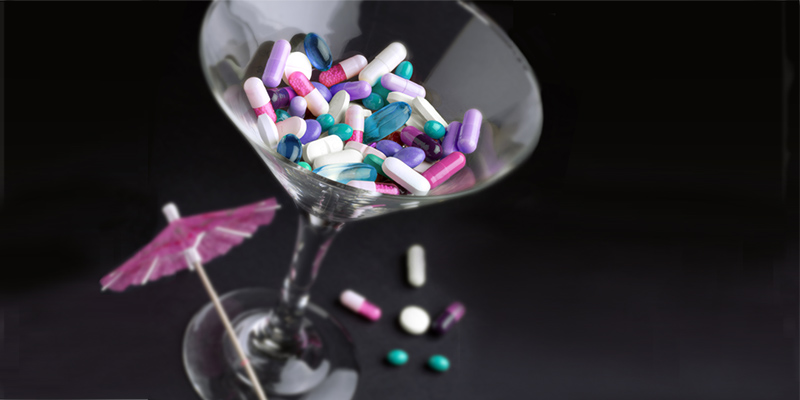 SCIENCE
The latest national wastewater drug report shows the impact of the COVID-19 lockdown in April on South Australia's 'party drug' scene, with consumption of alcohol, cocaine and MDMA all falling in city and regional areas.
Prepared by UniSA and the University of Queensland for the Australian Criminal Intelligence Commission, the 11th report covers wastewater sampling in April 2020 (capital city and regional sites) and June 2020 (capital cities only), providing valuable insights into the effect of the COVID-19 pandemic on drug consumption in Australia.
UniSA joint project leader, Associate Professor Cobus Gerber, says many of the labs that manufacture or refine party drugs such as cocaine and MDMA would have shut down early in the year, particularly in China and the Americas.
"One can only speculate that with lockdowns and restrictions on social events, the common party drugs like cocaine and MDMA were consumed less. These are not drugs that users typically consume in the isolation of their own homes," Assoc Prof Gerber says.
"Surveys of ecstasy and injecting drug users also confirm that it has become harder and more expensive to obtain drugs during the pandemic."
Heroin use also dropped in South Australia's metropolitan areas, coinciding with air travel shutting down and disrupting supply lines.
Wastewater samples show that South Australia had the highest average capital city and regional consumption of fentanyl (an opioid used for pain management), despite registering a drop in April across the state compared to December 2019 samples.
Fentanyl is typically prescribed after surgery to treat severe pain. Assoc Prof Gerber says the prevalence of the drug in SA's wastewater may reflect the state's proportionally higher older population compared to the rest of Australia.
"A lot of older people undergo surgery and are then prescribed pain medication," he says. "We also found that opioid consumption is higher in regional areas, where there is less access to alternative therapies.
"The drop in fentanyl use after lockdown in April could be consistent with the cancellation of elective surgery and general access to pain medication."
South Australia recorded the highest regional consumption of cannabis in the country, which could be attributed to less severe offences for people caught growing the drug for their own use. In SA, personal possession of cannabis attracts a fine, not a criminal conviction.
Australia-wide, instances of record high drug consumption were reported, including regional methylamphetamine and heroin consumption, and capital city cocaine, cannabis and nicotine consumption.
Nationally, there was record low regional consumption of fentanyl and capital city consumption of oxycodone (pain medication) and alcohol during the period monitored.
Assoc Prof Gerber says a relaxation of the social gathering restrictions in May, a boosting of the Job Seeker payment and the introduction of Job Keeper could explain why 'party drugs' bounced back in June.
"Drug consumption is closely tied to disposable income. A lot of people lost their jobs in April which affected their ability to buy drugs. By the middle of the year, some of this income had been restored."
Full details of the 11th report of the National Wastewater Drug Monitoring Program are available on the Australian Criminal Intelligence Commission website.