Achievements and Announcements
ACHIEVEMENTS
ANNOUNCEMENT
APPOINTMENT
ACHIEVEMENTS
UniSA researcher joins new $36m national program to preserve the Antarctic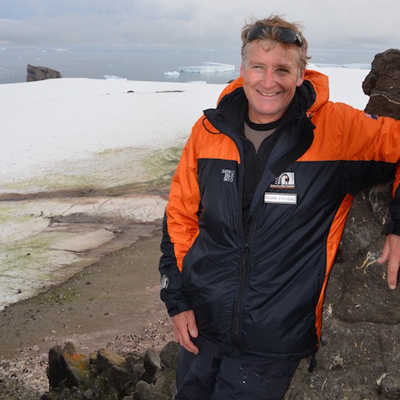 UniSA and South Australian Museum invertebrates expert, Associate Professor Mark Stevens, will join a team of leading Antarctic researchers as part of a new $36 million program to track and respond to environmental change in Antarctica and the Southern Ocean.
The Securing Antarctica's Environmental Future (SAEF) program was announced in April by Federal Education Minister Dan Tehan, to be funded under the new Australian Research Council Special Research Initiative for Excellence in Antarctic Science.
Over the next seven years, SAEF is set to deliver world-leading research that will monitor and forecast environmental change across the Antarctic and enhance environmental strategies to manage and protect the region.
Assoc Prof Stevens is an internationally renowned expert on the tiny invertebrates living in Antarctic soil, which are the dominant land-based lifeforms on the continent and, as such, play a key role in our understanding of how climate change is impacting the region.
"Antarctica and sub-Antarctic have been thought of as being some of the most isolated places on Earth, but there is actually a rich biodiversity there," Assoc Prof Stevens says.
"However, we don't know enough about the current status and trends in biodiversity and biogeography of the region to fully understand how it may be impacted by climate change.
"Changes affecting these tiny lifeforms can give important insight into impacts on the whole Antarctic environment, and those insights have huge significance for understanding how global ecosystems may behave in the face of globally-changing climates."
The SAEF program will involve 30 organisations in Australia and abroad, including peak industry bodies such as the Australian Antarctic Division, Geoscience Australia, Australian Nuclear Science and Technology Organisation, and the Bureau of Meteorology, with links to the national Antarctic programs of Chile, Norway, South Africa and the UK, and with the Department of Conservation in New Zealand.
The program will be hosted by Monash University and involve a collective of other Australian universities and museums.
Researcher receives funding to improve bereavement care
A UniSA researcher has been awarded almost $50,000 to undertake a new study exploring the experiences of labour and birth for parents whose child is stillborn.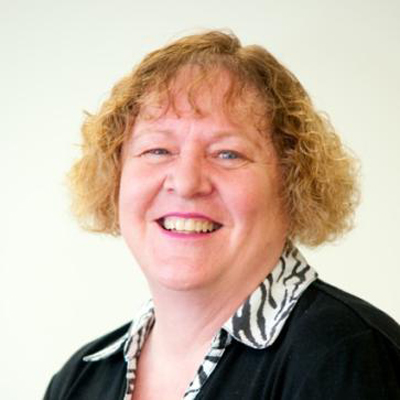 Associate Professor Jane Warland has been awarded $49,500 by stillbirth parent advocacy group, Stillbirth Foundation Australia.
She will undertake the first study into bereaved parents' experiences during the labour and birth of a stillborn baby. The research will address a critical gap in guidance for maternity care providers caring for bereaved families during labour and aims to find ways to facilitate supportive, respectful and empowering experiences during the birth of a baby who has died.
Stillbirth Foundation Australia chief executive officer Leigh Brezler says the grant highlights the foundation's aim to reduce the incidence of stillbirth, which occurs an average of six times a day in Australia.
"Further research to improve quality of care for pregnant women and to more effectively support families is urgently needed," Brezler says.
Since suffering the unexplained stillbirth of her daughter Emma in 1993, Assoc Prof Warland has been a passionate stillbirth researcher and bereavement care advocate.
ANNOUNCEMENT
UniSA welcomes State Government $13.8m package for international students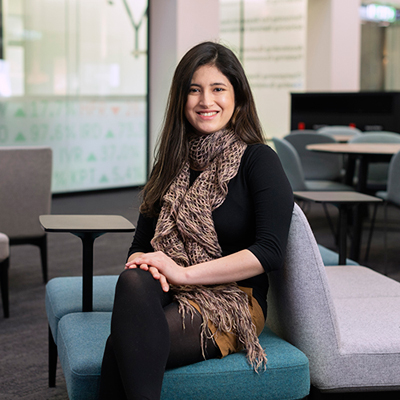 UniSA Vice Chancellor Professor David Lloyd has welcomed the State Government's announcement of a $13.8 million support package for South Australia's international education sector.
Along with the University of Adelaide and Flinders University, UniSA will share the proceeds of a $10m fund for international students significantly impacted by COVID-19.
A $500 emergency cash grant will be made to other international students living in South Australia who are significantly impacted by the coronavirus restrictions, and a one-off $200 assistance payment per school student living with local families will be provided to their host family.
Prof Lloyd says the State Government's initiative is "greatly appreciated" and augments UniSA's $10m hardship fund announced in early April for its onshore students.
"International education remains a cornerstone of South Australia's economy, reflecting the diversity of our society and contributing to the vibrancy of our state," Prof Lloyd says.
"The State Government's support is a clear signal of how important our students are to our city and to our state, and that their welfare is of paramount concern to us all in these difficult times.
"We look forward to a return to more normal times and to continuing to deliver an outstanding South Australian experience for all international students based here."
SA Trade and Investment Minister David Ridgeway says that international education was the state's largest export sector, contributing $1.92 billion to South Australia's economy, with more than half of this spent in the local community.
"Every four international student enrolments create one new job, but the benefits to the state go way beyond that. They contribute to our community in countless ways as well as strengthening our global connections and we are keen to ensure they are supported at this difficult and uncertain time."
Study Adelaide Chief Executive Karyn Kent says international students have been finding it tough during COVID-19.
"The number one concern expressed by all our education providers has been for the welfare of their international students and we expect this announcement to be a welcome relief for students and providers alike," she says.
More information can be found on the Study Adelaide website.
APPOINTMENT
New Director of Research and Innovation Services to provide solidarity and leadership in turbulent times
UniSA has appointed Jodieann Dawe to the key leadership role of Director of Research and Innovation Services.
Commencing in mid-June, Jodieann Dawe will work the with the Deputy Vice Chancellor for Research and Enterprise, to realise strategic and operational initiatives that support UniSA's robust connections with business and community.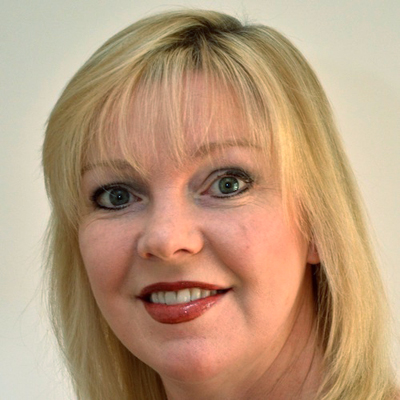 With more than 25 years' experience in research, development and enterprise across both university and commercial sectors, Jodieann Dawe is a valuable addition to the established UniSA team.
Her significant experience in transformational change across Flinders University and the National Centre for Vocational Education and Research (NCVER), as well as her flexible and strategic direction at Water Research Australia, and the Department of Planning, Transport and Infrastructure will acutely benefit UniSA's Enterprise25 initiatives.
Deputy Vice Chancellor for Research and Enterprise Professor Marnie Hughes-Warrington says Jodieann Dawe's appointment is a particular coup for the University.
"We are delighted to welcome Jodieann as a key member of our research community," Prof Hughes-Warrington says.
"Jodieann brings with her sustained and deep experiences across research development with universities, and in partnership with business and community. We are excited to work with her as we advance Enterprise25 and strategic planning in research and enterprise."
As an expert in transformational change, Jodieann Dawe is well positioned to address and implement the University's strategic initiatives, particularly in terms of creative thinking, flexible approaches as well as business, community and student engagement.
"This is an exciting and challenging time for the University of South Australia, especially in light of the new opportunities afforded by Enterprise25," Dawe says.
"I am delighted to take on my new position with Research and Innovation Services and I look forward to starting a productive and rewarding new chapter with UniSA."