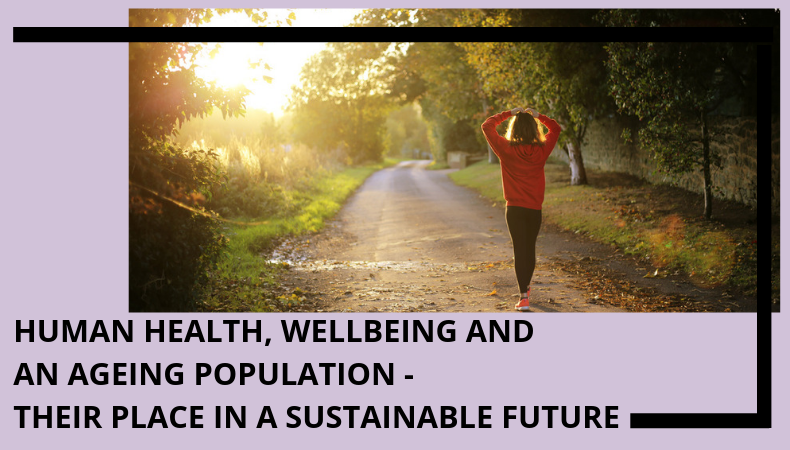 TUESDAY 6 AUGUST, 6PM - 7.30PM

NEW VENUE: ALLAN SCOTT AUDITORIUM
ACCESS PODCAST HERE, Presentation Slides

Presented by The Bob Hawke Prime Ministerial Centre and Wakefield Futures Group, as part of the Sustainable Futures series.
These two presentations explore human health, wellbeing and an ageing population and their place in a sustainable future:
Professor Fran Baum: To what extent do the urban planning, energy and environment sectors govern for health and wellbeing?
Healthy societies result from good governance. Public policies are powerful in shaping population health to the extent to which they create environments that support health and wellbeing. This lecture will describe research that has assessed the extent to which policies in the environment, urban planning and energy sector are supportive of health.
The research analysed a census of all Australian energy, urban planning and environment policies to determine whether and how their goals, objectives and strategies are likely to support health. The policy analysis suggests that the policies are strong in terms of secondary and tertiary level interventions including the provision of subsidies, improved access to essential services for people living in geographically and/or socially disadvantaged areas, and climate change adaptation strategies. Fewer examples exist of proactive strategies to create environments that will promote health and equity. Some of the more positive examples will be discussed.
The research found that the policies were not strong concerning the management of vested interests. There appears to be weak regulatory control of developers and ongoing commitment to coal-based industries, with little critique of the associated power relations, or of the potential health and wellbeing implications. The researchers conclude with a discussion of the factors that are likely to underpin healthy public policy, including sound fiscal policy and a mandate for all sectors to consider the health and wellbeing impact of their activities.
Dr Jane O'Sullivan: Ageing and Declining populations – Good for us, Good for the Planet
Daily, we are bombarded with news items decrying the ageing of our population. Yet this should be a welcome development, as the culmination of modern progress is to ensure that most people born lead long and healthy lives. Instead, it is treated as a calamity which must be redressed by aggressive increases in population growth, through either births or immigration. The claimed problems of ageing (including a shrinking workforce, a ballooning pension bill, and skyrocketing health and aged care needs) are poorly supported in evidence, and the cure is much worse than the disease. This talk will unpack some of the myths and truths about demographic ageing and discuss the benefits of declining populations containing more older people.
PROFESSOR FRAN BAUM, FLINDERS UNIVERSITY OF SOUTH AUSTRALIA

Fran Baum is Matthew Flinders Distinguished Professor of Public Health and Foundation Director of the Southgate Institute for Health, Society and Equity at Flinders University, Adelaide, Australia. She was named in the Queen's Birthday 2016 Honours List as an Officer of the Order of Australia (AO) for "distinguished service to higher education as an academic and public health researcher, as an advocate for improved access to community health care, and to professional organisations". From 2009-2014 she held a prestigious Australia Research Council Federation Fellowship. She is a Fellow of the Academy of the Social Sciences in Australia, the Australian Academy of Health and Medical Sciences and of the Australian Health Promotion Association. She is a past National President and Life Member of the Public Health Association of Australia. She is past Chair and member (2005-2019) of the Global Steering Council of the People's Health Movement – a global network of health activist (www. phmovement.org). She also served as a Commissioner on the World Health Organisation's Commission on the Social Determinants of Health from 2005-08.
Professor Baum is one of Australia's leading researchers on the social and economic determinants of health. She holds grants from the National Health & Medical Research Council and the Australia Research Council which are considering a wide range of aspects of health inequities and social determinants of health. These grants include an NHMRC Centre for Research Excellence on Policies for Health Equity of which she is one of the two co-Directors.
Her book, The New Public Health (4th ed. published January 2016 Oxford University Press), is widely cited and used in many public health courses. Her new book Governing for Health (Oxford University Press, New York, January, 2019) examines how a society can be organised to best promote health.
Twitter: @baumfran
Southgate Institute for Health, Society and Equity

DR JANE O'SULLIVAN, UNIVERSITY OF QUEENSLAND

Dr Jane O'Sullivan is a former senior researcher at the University of Queensland's School of Agriculture and Food Sciences, where she led research programs on agricultural intensification of subsistence crops in the Pacific and South East Asia. She subsequently turned attention to the demographic pressures on food security, economic development and environmental sustainability.
Jane has participated in a wide range of cross-disciplinary collaborations with international colleagues in ecological economics, environmental philosophy, climate change responses and family planning promotion and implementation. She has published groundbreaking analyses on the economic impacts of population growth, population aging and the use of population projections in relation to projecting climate change. She is an executive member of Sustainable Population Australia and an associate of The Overpopulation Project.
Research Article: Ageing and Declining populations – Good for us, Good for the Planet
SUSTAINABLE FUTURES SERIES
This event is part of a series exploring our sustainability, co-presented by The Wakefield Futures Group. Other events in this series include:
The Many Dimensions of Sustainability
Sustainability and the Law
Environmental Stewardship: pathways for people, nature and cultures
Gross Domestic Product (GDP) does not measure economic welfare. Can the Genuine Progress Indicator (GPI) do better?
Are Citizens'Assemblies the Political key to a Sustainable Future?
Presented by The Bob Hawke Prime Ministerial Centre and Wakefield Futures Group
---
While the views presented by speakers within The Bob Hawke Prime Ministerial Centre public program are their own and are not necessarily those of either the University of South Australia or The Bob Hawke Prime Ministerial Centre, they are presented in the interest of open debate and discussion in the community and reflect our themes of: Strengthening our Democracy - Valuing our Diversity - Building our Future.
The copying and reproduction of any transcripts within The Bob Hawke Prime Ministerial Centre public program is strictly forbidden without prior arrangements.