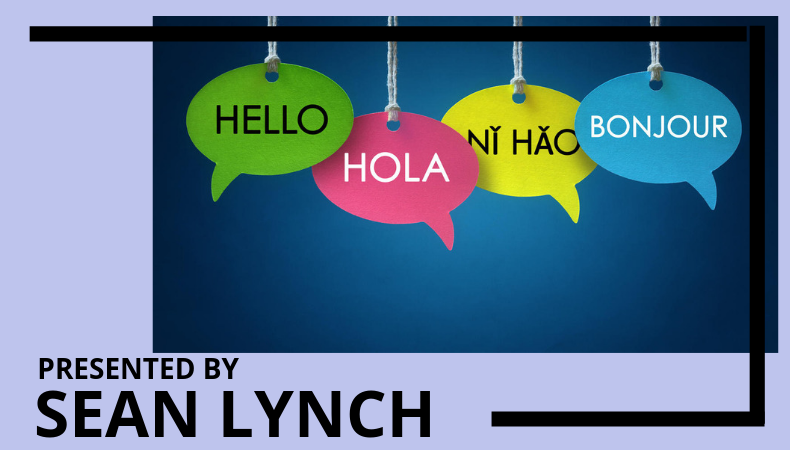 THURSDAY 16 MAY, 6PM - 7.15PM
ALLAN SCOTT AUDITORIUM
Allan Scott Auditorium, Hawke Building, UniSA City West campus, 55 North Terrace, Adelaide, MAP
Presented by The Bob Hawke Prime Ministerial Centre, UniSA School of Creative Industries, Alliance Française d'Adelaïde and The Embassy of France in Australia

Recent studies show that 50% of the world's population is bilingual, whereas only 20% of Australians speak a language other than English at home. Yet interest in bilingualism and multilingualism in Australia has never been higher than during the last few years.
Bilingual programs in Australian schools are booming. Focusing on the benefits of bilingualism and multilingualism, this lecture, led by an expert on bilingual education, will provide an opportunity to bring some balance to the current debate and to examine the impact of bilingual education.
Sean Lynch will be in-conversation with University of South Australia's Dr Christopher Hogarth and Associate Professor Kathleen Heugh.
SEAN LYNCH
HEAD OF THE CHINESE INTERNATIONAL SCHOOL (HONG KONG) AND
FORMER PRINCIPAL OF THE LYCÉE FRANÇAIS DE NEW YORK


Sean is Head of School at Chinese International School (CIS), a leading dual language Mandarin-English international school in Hong Kong. Sean joined CIS after serving for seven years as Head of School at the Lycée Français de New York, a highly regarded dual-language French-English independent school in New York City.
Holding American, French and Irish nationalities, educated in Austria, England, France and the United States, speaking multiple languages, and himself the father of two pluricultural daughters, Sean received his undergraduate degree from Yale University, including a year as a Visiting Scholar at Oxford.
A lifelong learner, he has also earned advanced degrees from Sciences Po Paris, as well as executive certification from the Harvard Kennedy School of Government and the Stanford Innovation and Entrepreneurship Program. In addition, he has been a Klingenstein Fellow at Columbia University Teacher's College and is a recipient of the Palmes Académiques from the French government.
ASSOCIATE PROFESSOR KATHLEEN HEUGH
UNIVERSITY OF SOUTH AUSTRALIA

Associate Professor Kathleen Heugh is a socio-applied linguist with a research focus on bilingual and multilingual education. She has advised 35 national governments on language policy in Africa, Asia, Eastern Europe and South America. She led the first national sociolinguistic survey of South Africa, designed the first system-wide multilingual assessment of secondary school students, and has undertaken system-wide and multi-country evaluation research for governments and international development agencies.
She has advised UNESCO as a literacy and bi-/multilingual expert since 2004. She uses multilingual pedagogies in teaching students of English and linguistics at the University of South Australia. Together with Christopher Stroud and Piet van Avermaet, she is Editor of the Bloomsbury Series, Multilingualisms and Diversities in Education, has more than 170 publications in bi-/multilingualism in education, and is currently leading a team to develop bi-/multilingual teacher resources for the British Council.
DR CHRISTOPHER HOGARTH
UNIVERSITY OF SOUTH AUSTRALIA

Dr Christopher Hogarth is a Lecturer in Literary Studies and French at the University of South Australia. He is currently Vice-President of the Australian Society for French Studies. In November 2018 he, along with Natalie Edwards of the University of Adelaide, was awarded an Australian Research Council Discovery Project grant of $120,000 to investigate a project entitled "Transnational Selves: French Narratives of Migration to Australia".
As part of this grant, he is currently writing a book charting the history of French autobiographical writing about Australia. Dr. Hogarth and Dr. Edwards have published seven co-edited books and journal issues together on topics such as migration, gender studies, life writing and translingualism and are currently at work on an eighth. Dr. Hogarth is also a comparative literature scholar, working especially on the intersection of literature from France, Italy and Senegal.


---
While the views presented by speakers within The Bob Hawke Prime Ministerial Centre public program are their own and are not necessarily those of either the University of South Australia or The Bob Hawke Prime Ministerial Centre, they are presented in the interest of open debate and discussion in the community and reflect our themes of: Strengthening our Democracy -Valuing our Diversity - Building our Future.
The copying and reproduction of any transcripts within The Bob Hawke Prime Ministerial Centre public program is strictly forbidden without prior arrangements.