with German Director, Stefan Weinert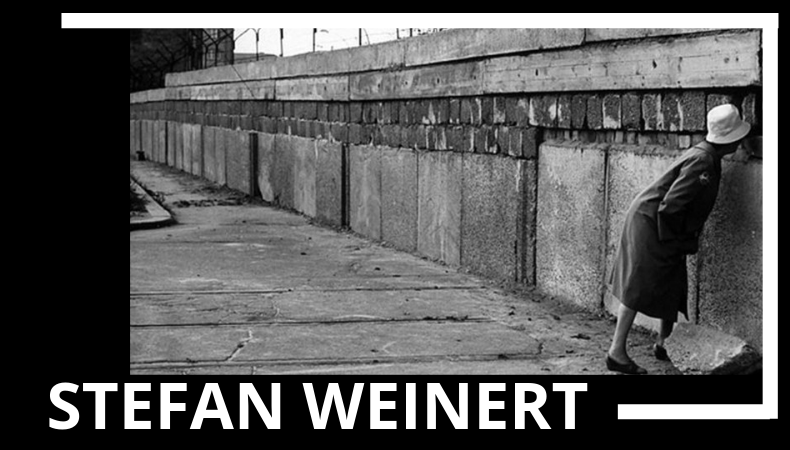 THURSDAY 12 SEPTEMBER, 6.00PM - 7.30PM

ALLAN SCOTT AUDITORIUM
A recording is unavailable for this event
Presented by The Bob Hawke Prime Ministerial Centre and The German Federal Government and organised by ifa Institute and the German Embassy in Australia; in partnership with respective Honorary Consulates
A Screening and Discussion with German Director, Stefan Weinert
In commemoration of the 30th Anniversary of the Fall of the Berlin Wall, 9 November 2019
In his work as a writer, producer and director, Weinert is especially interested in German post-war history and has released two documentary films - Face the Wall (2009) and The Family (2013) - about the victims of the dictatorship in the former communist German Democratic Republic (GDR) and the repression they experienced at the hands of the regime's State Security Service (Stasi). It is estimated that the GDR regime imprisoned 72,000 citizens for escape attempts and 250,000 for political dissent during the 40 years of its existence. The Family won the Cinema for Peace Award at the Berlinale in 2014 and received nominations in the category of Best Documentary Feature at film festivals in Sao Paulo and Zurich in 2013.
Cologne-born Stefan Weinert is also internationally known for his work as a film and theatre actor alongside stars such as Jonathan Rhys Meyers, Tom Hardy, Tony Todd, Val Kilmer, Tim Roth and Catherine Deneuve.
Stefan Weinert will present on his documentary work; including excerpts of the films and there will be the opportunity for the audience to ask questions.
STEFAN WEINERT
ACTOR, DIRECTOR & AUTHOR
Stefan Weinert is an internationally active German actor, director and author. In addition to his acting education in Cologne and New York, Stefan Weinert has completed further training in stage and film design at the University of Applied Arts in Vienna, where he earned a master's degree.
Until 1996 he worked exclusively for theatres and opera houses among others: Liceu Barcelona, Vienna Opera and Opera of Cologne. He then switched to film and first directed and produced short films and later 45-90 minute films. Since 1996 he has been standing in front of and behind the camera.
He was twice on the shortlist for "Best supporting Actor" at the leading Spanish film awards, Premios Goya 2019 + 2018, for his interpretation of "Coronel Maier" in El Jugador de Ajedrez and as "Kommandant from Mauthausen" in El Fotografo de Mauthausen. This year he took over a leading part in historical Series in Poland and in Spain.
As a director, aside from numerous international nominations in Sao Paolo, Montreal or Zürich he received the "Cinema for Peace Award" for his latest feature documentary film during the Berlinale film festival and has won numerous prizes for short comedies he wrote and directed.
His actual production is dealing with "adoptions" during the time of the GDR-Dictatorship. Stefan Weinert's subject focus lies on dealing with historical memory.
More Information
Website
Instagram
Facebook
Documentary: The Family/Die Familie

Presented by The Bob Hawke Prime Ministerial Centre and The German Federal Government and organised by ifa Institute and the German Embassy in Australia; in partnership with respective Honorary Consulates
---
While the views presented by speakers within The Bob Hawke Prime Ministerial Centre public program are their own and are not necessarily those of either the University of South Australia, or The Bob Hawke Prime Ministerial Centre, they are presented in the interest of open debate and discussion in the community and reflect our themes of: Strengthening our Democracy - Valuing our Diversity - Building our Future.
The copying and reproduction of any transcripts within The Bob Hawke Prime Ministerial Centre public program is strictly forbidden without prior arrangements.