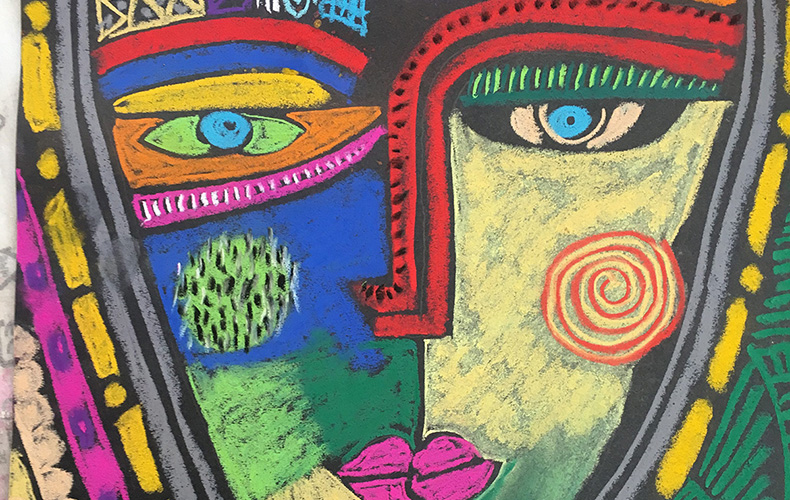 THURSDAY 28 NOVEMBER, 6PM - 7.30PM
BH2-09, BARBARA HANRAHAN BUILDING
Presented by The Bob Hawke Prime Ministerial Centre and GriefLink
Barbara Hanrahan Building, BH2-09, UniSA City West campus, North Terrace, Adelaide MAP
Losing someone close through suicide is a devastating experience and can be overwhelming and incomprehensible. While grief is a natural reaction to the loss of a loved one, it may be particularly complex in the case of suicide when the death may have come without warning. Grief can be complicated by feelings of regret about things done or not done while the person was alive, or of anger and disbelief that there was no chance to say goodbye. This Forum will explore and discuss what it means to experience, and survive, the loss of someone close through suicide.
Join us for a panel discussion moderated by David Roach OAM, Deputy Chair of the GriefLink Management Committee.
PANELLISTS
JILL CHAPMAN
CO-FOUNDER MOSH (MINIMISATION OF SUICIDE HARM)


Jill Chapman believes that so many of the things that trouble us are related to past losses which are often unresolved. By resolving to not allow the death of her son define the remainder of her life, Jill, with the support of many others, has created a safe haven for anyone who needs somewhere to belong, somewhere to find purpose and someone to listen.
THE HON JOHN DAWKINS MLC
PREMIER'S ADVOCATE FOR SUICIDE PREVENTION

The Hon John Dawkins MLC was first elected to the South Australian Legislative Council in 1997 as a member of the Liberal Party and currently serves as the Premier's Advocate for Suicide Prevention. For many years John has been a leader on the subject within Parliament and a strong supporter for South Australia's Suicide Prevention Networks. As Chair of the Premier's Council on Suicide Prevention, John works with experts in the field to plan and deliver on initiatives to prevent suicide across South Australia.
IAN JAMES, PRINCIPAL ABORIGINAL MENTAL HEALTH ADVISOR
OFFICE OF THE CHIEF PSYCHIATRIST

A proud descendent of the Arrernte tribe of Central Australia and the First Peoples of the River Murray and Mallee Region. Ian is currently the Principal Aboriginal Mental Health Advisor for the Office of the Chief Psychiatrist at SA Health. Ian is passionate about improving pathways and mental health outcomes for Aboriginal mental health sufferers and reducing the high statistics of Aboriginal suicides. "It's about upskilling our own and educating others to create a better mental health care" .
PROFESSOR NICHOLAS PROCTER,
CHAIR, SCHOOL OF NURSING AND MIDWIFERY, UNIVERSITY OF SOUTH AUSTRALIA

Professor Nicholas Procter is Chair: Mental Health Nursing and leader of UniSA's Mental Health and Suicide Prevention Research Group. He has researched and published widely in the area of suicide and its prevention. In 2019 Professor Procter was awarded Department of Correctional Services Merit Award (Community Partnerships category) as a member of the Connecting with People team delivering suicide prevention education to SA prison officers and health staff. Professor Procter is Australia's national representative to the International Association for Suicide Prevention. With members in more than 70 countries, the IASP was established in 1960 and is the largest international organisation dedicated to suicide prevention and to the reduction of suicide-related distress and loss. Professor Procter is also a member of the Expert Advisory Group to the Office of the Prime Minister's National Suicide Prevention Adviser, National Suicide Prevention Taskforce.
MODERATOR: DAVID ROACH OAM, BA (SW), MSW
DEPUTY CHAIR, GRIEFLINK

David Roach OAM, BA (SW), MSW, Deputy Chair of the GriefLink Management Committee, is a retired Palliative Care Social Worker, focussing on the grief of living with, and dying from, life limiting illness, and the aftermath in bereavement. In the last years of his professional life David taught in the School of Social Work at Flinders University largely in the area of loss and grief. He is a founding member of Independent Theatre (1984) in which he is an actor and set builder. In March 2018 David and his partner, Rob, married after a 40 year engagement, and as soon as possible after the passage of the same sex marriage legislation.
Presented by The Bob Hawke Prime Ministerial Centre and GriefLink
---
While the views presented by speakers within The Bob Hawke Prime Ministerial Centre public program are their own and are not necessarily those of either the University of South Australia or The Bob Hawke Prime Ministerial Centre, they are presented in the interest of open debate and discussion in the community and reflect our themes of: Strengthening our Democracy - Valuing our Diversity - and Building our future.
The copying and reproduction of any transcripts within the Hawke Centre public program is strictly forbidden without prior arrangements.