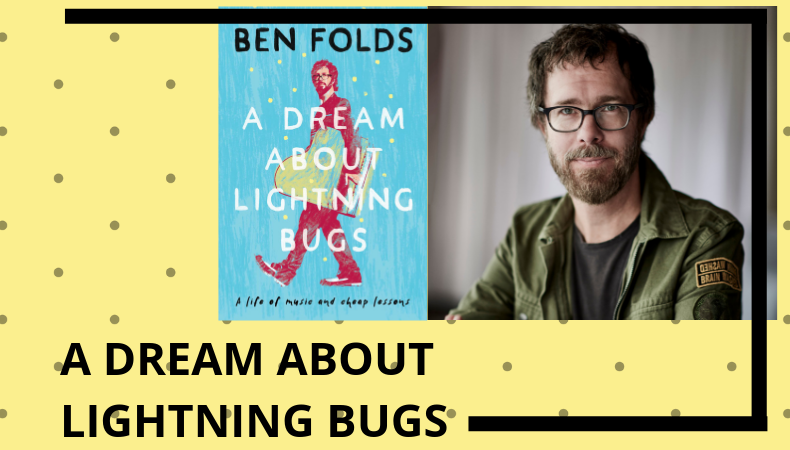 ACCESS VIDEO HERE
ACCESS RECORDING ON RICHARD FIDLER'S ABC CONVERSATIONS HERE

Presented by The Bob Hawke Prime Ministerial Centre
Reflections on art, life, and music from the genre-defying icon, in a memoir that is as nuanced, witty and relatable as his cult-classic songs.
Ben Folds is a celebrated American singer-songwriter and frontman of the alternative rock band Ben Folds Five, beloved for songs such as 'Brick', 'You Don't Know Me' and 'The Luckiest'. In A Dream About Lightning Bugs, he looks back on his life in a charming, funny and wise chronicle of his artistic coming-of-age, infused with the wry observations of a natural storyteller. He opens up about finding his voice as a musician, becoming a rock anti-hero, and hauling a baby grand piano around for every performance. From growing up in working class North Carolina, to painful life lessons learned the hard way, he also ruminates on creativity in the digital age, the absurdity of life on the road, and the challenges of sustaining a multi-decade career in the music business.
A Dream about Lightning Bugs embodies what Folds has been singing about for years: Smile like you've got nothing to prove, because it hurts to grow up, but everybody does, and life flies by in seconds.
The Bob Hawke Prime Ministerial Centre is delighted to be hosting this Adelaide exclusive with author, singer and songwriter Ben Folds, launching his book: A Dream About Lightning Bugs. Ben will be in-conversation with writer and broadcaster, Richard Fidler.
BEN FOLDS
AUTHOR, SINGER & SONGWRITER
Ben Folds is one of the major music influencers of our generation, as a live performer, songwriter and producer. He has performed as the front man and pianist in alternative rock band Ben Folds Five since 1995 and as a solo artist has collaborated with artists such as William Shatner, Regina Spektor, Nick Hornby, Amanda Palmer, Neil Gaiman, Ben Lee and Ben Kweller to name but a few.
Ben's audience crosses generations and social media platforms, he has 832K Twitter, 590K Facebook and 46.6K Instagram fans. In March 2019 he started a Patreon where he will be broadcasting a regular 'Scotch & Vinyl TV' live stream to his supporters.

More Information
Website
GQ Magazine: Singer. Songwriter. Author
Patreon: Ben Folds
Ben Folds: Spotify
YouTube: Talks at Google, Ben Folds
YouTube Channel: Ben Folds
Twitter: @BenFolds
RICHARD FIDLER
WRITER & BROADCASTER
Richard Fidler is a writer and radio host. His first book, 'Ghost Empire' is the story of his journey to Istanbul with his 14-year-old son, to uncover the city's previous life as Constantinople, the glittering capital of the eastern Roman empire.
Richard's second book, co-written with Kári Gíslason, is 'Saga Land'- the story of the sagas of Iceland, the true tales of the first Viking families who settled on that impossible island in the Middle Ages. Richard and Kári spent a summer and a winter travelling though Iceland, recording saga stories in the places where they unfolded a thousand years ago. In 2018, 'Saga Land' was awarded the Indie Book Award for non-fiction.
In Australia, Richard is the presenter of 'Conversations' on ABC Radio, which attracts a large listening audience around the nation.
The Bob Hawke Prime Ministerial Centre will present Richard Fidler at the 2019 Ubud Writers & Readers Festival.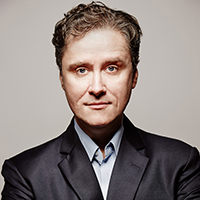 More Information
Website
ABC Conversations
Twitter: @rfidler
The power of curiosity, TEDxBrisbane
While the views presented by speakers within The Bob Hawke Prime Ministerial Centre public program are their own and are not necessarily those of either the University of South Australia, or The Bob Hawke Prime Ministerial Centre, they are presented in the interest of open debate and discussion in the community and reflect our themes of: Strengthening our Democracy - Valuing our Diversity - Building our Future.
The copying and reproduction of any transcripts within The Bob Hawke Prime Ministerial Centre public program is strictly forbidden without prior arrangements.